Gender equity and women's empowerment
Image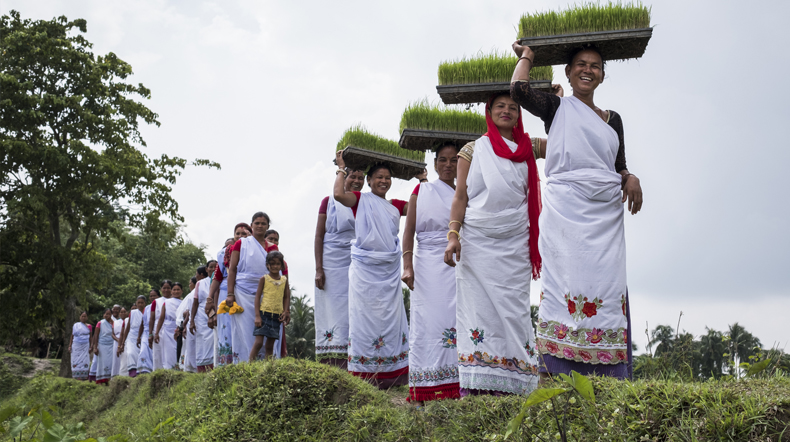 Gender equality is a key consideration in all the contexts in which ACIAR operates. Every ACIAR project trigger changes that have gender implications, whether explicitly acknowledged or not.
Research on gendered social relations covers men and women, and might include norms, rules, resources, responsibilities and power. Women's empowerment is about creating more equal systems of access and recognition of women's agency, decision-making and participation. As more than half the world's women are farmers, ACIAR cannot credibly pursue its strategy around food security, human health, nutrition, climate change and ending poverty unless we also promote gender equality vigorously—internally and externally.
Striving to build and improve gender equity and inclusion
The ACIAR research program is working towards meeting the indicator that, by 2020, 80% of ACIAR investments will reflect principles of gender equity in project design, consistent with the ACIAR Research Proposal Gender Guidelines.
Understanding and building capacity to take a gender lens to agricultural research, and comprehensively integrating gender equity into the research portfolio will have impacts including boosting women's influence in setting the research agenda, making decisions, and opportunity to benefit from research and capacity building, and structural and agricultural transformation for women's empowerment.