Image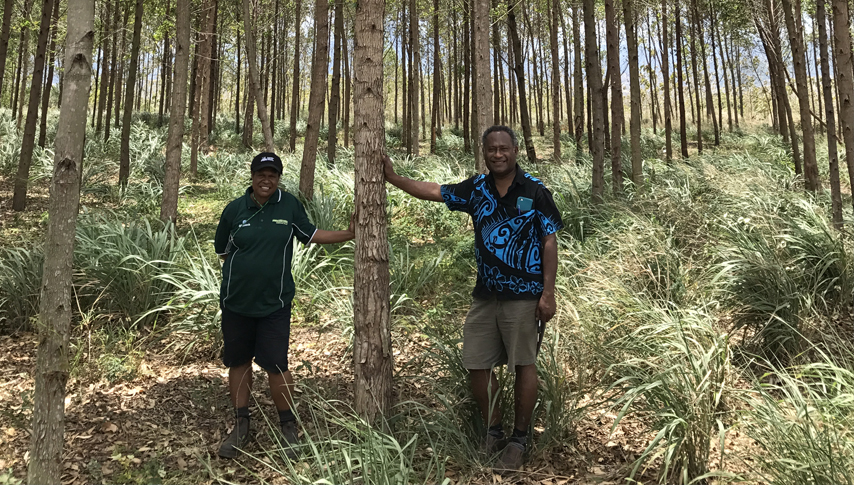 ACIAR brings a unique approach to capacity-building in development, through our focus on agricultural development and the development of long-term partnerships with institutions and individuals.
Capacity-building occurs across three levels – individual, organisational and institutional – and is a process of strengthening the abilities of individuals, organisations and systems to undertake agricultural research and to continue to advance development outcomes effectively, efficiently and sustainably.
For ACIAR, capacity-building and is much more than merely transferring skills and knowledge through training. It includes on-the-job training, leadership, mentoring, two-way transfers of ideas and technologies, and empowerment to undertake research.
ACIAR supports capacity-building both through its research-for-development projects and the formal programs (fellowships to conduct postgraduate research, build leadership and research management skills, and empower women research leaders). Find out more about our Capacity Building Policy.
ACIAR addresses research capacity-building at three levels:
Individual capacity-building – Formal or informal capacity-building activities that strengthen the abilities and agency of individual partner country researchers. Most research capacity-building efforts within projects are usually at this level.
Organisational capacity-building – Activities designed to strengthen a partner organisation in its abilities to achieve its objectives and fulfil its role in the national agricultural innovation system. As the immediate supporting environment for individual researchers and research systems, this should always be considered alongside individual capacity-building.
The enabling environment (institutional) – The broader system – such as policies, regulations and governance – within which agricultural research-for-development operates, and which supports (or not) the abilities of individuals and institutions to successfully use their skills and capabilities. This may be difficult to address at project level, but targeted interventions (for instance, addressing a relevant policy or regulation), and building capacity for research engagement with policy processes.
The formal suite of capacity-building programs includes:
A new learning initiative is promising to change how ACIAR researchers build their skills and knowledge. The aptly named ACIAR Learn will introduce an innovative approach to online learning as part of ACIAR capacity-building efforts.
Capacity Building Knowledge Hub
Learn more about ACIAR Capacity Building in the Capacity Building Knowledge Hub. 
ACIAR Annual Alumni Survey 2022
268 ACIAR Alumni from 31 countries participated in the annual survey of ACIAR capacity-building support. The responses included some very positive feedback from ACIAR Alumni, particularly on their achievements since finishing the programs.