Image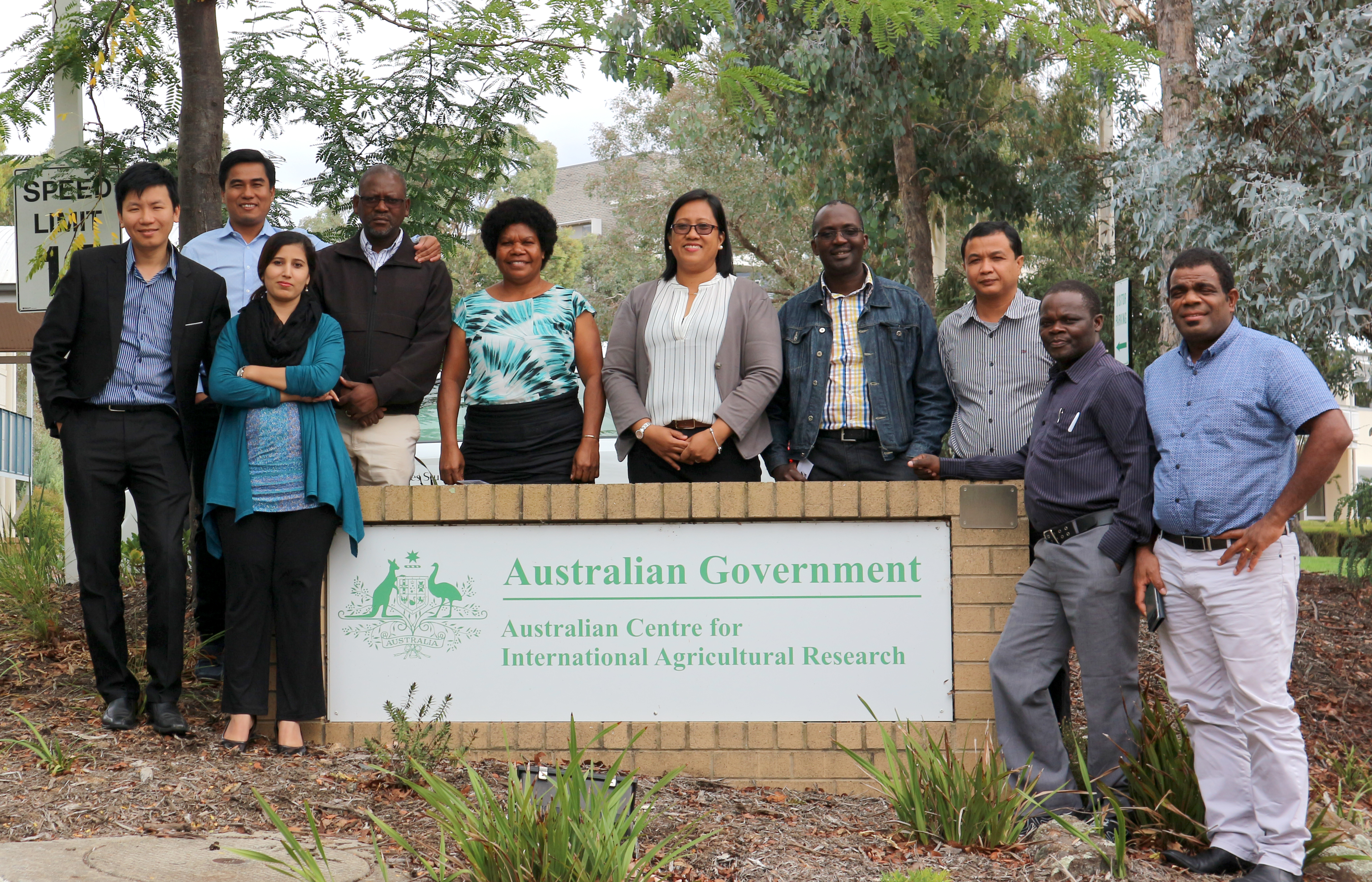 Established in 2002 in recognition of Professor John L Dillon's life-long commitment to agricultural research, the John Dillon Fellowship (JDF) is one of the flagship fellowship programs of the Australian Centre for International Agricultural Research (ACIAR).
The program aims to develop the leadership and management skills of mid-career professionals, particularly scientists, researchers and economists working in agriculture research for development from ACIAR partner countries.
ACIAR responded to the 2020 global pandemic swiftly and is proud to be introducing a newly designed John Dillon Fellowship in 2021 that builds upon the program's past success. The program will now be delivered in individual country cohorts of up to 15 participants with a strong focus upon cross-organisational collaboration and strengthening ties with Australian collaborators.
Developed and delivered by the International Development team at the University of New England, Australia, the new John Dillon Fellowship program will be adaptive to the differing needs and requirements of partner organisations and the agriculture sector in each region.
John Dillon Fellowship – Bangladesh 2022
The John Dillon Fellowship Bangladesh 2022 is offered as part of the 50 year anniversary of the Australia-Bangladesh relationship.  It is delivered under the ACIAR-Bangladesh 10-year research collaboration strategy, codeveloped between ACIAR and Bangladesh. The JDF Bangladesh program creates another opportunity to trial a partnership model with Bangladesh that is not research or project-based.
John Dillon Fellows will receive training in crucial leadership and management skills including leadership in the face of a crisis/the-pandemic, partnership brokering, leadership communication, gender equity, diversity, and social inclusion. The program will be tailored to suit the specific needs of the Bangladesh partner organisations. As a result, particular emphasis will be placed upon delivering the skills required to create an enabling research environment as well as project collaboration. The fellowship will commence in September 2022 in Australia. 
Key features of the JDF Program
Immersive professional development workshop and study tour in Australia: 8-day workshop covering Leadership & Management, Modern Communication, Partnership Skills & Collaboration, Gender Equity, Diversity & Social Inclusion, and Project Leadership & Management. Followed by site visits to Australian organisations and two days interacting with ACIAR staff at ACIAR House in Canberra.
Short professional development projects undertaken in Bangladesh:  Over a ten-week period, teams of JDF will work collaboratively on short management and leadership projects they will design as part of the immersive workshop in Australia.
Final workshop in Bangladesh: Including reflective learning on management and leadership and presentation and analysis of results of the professional development projects.