Image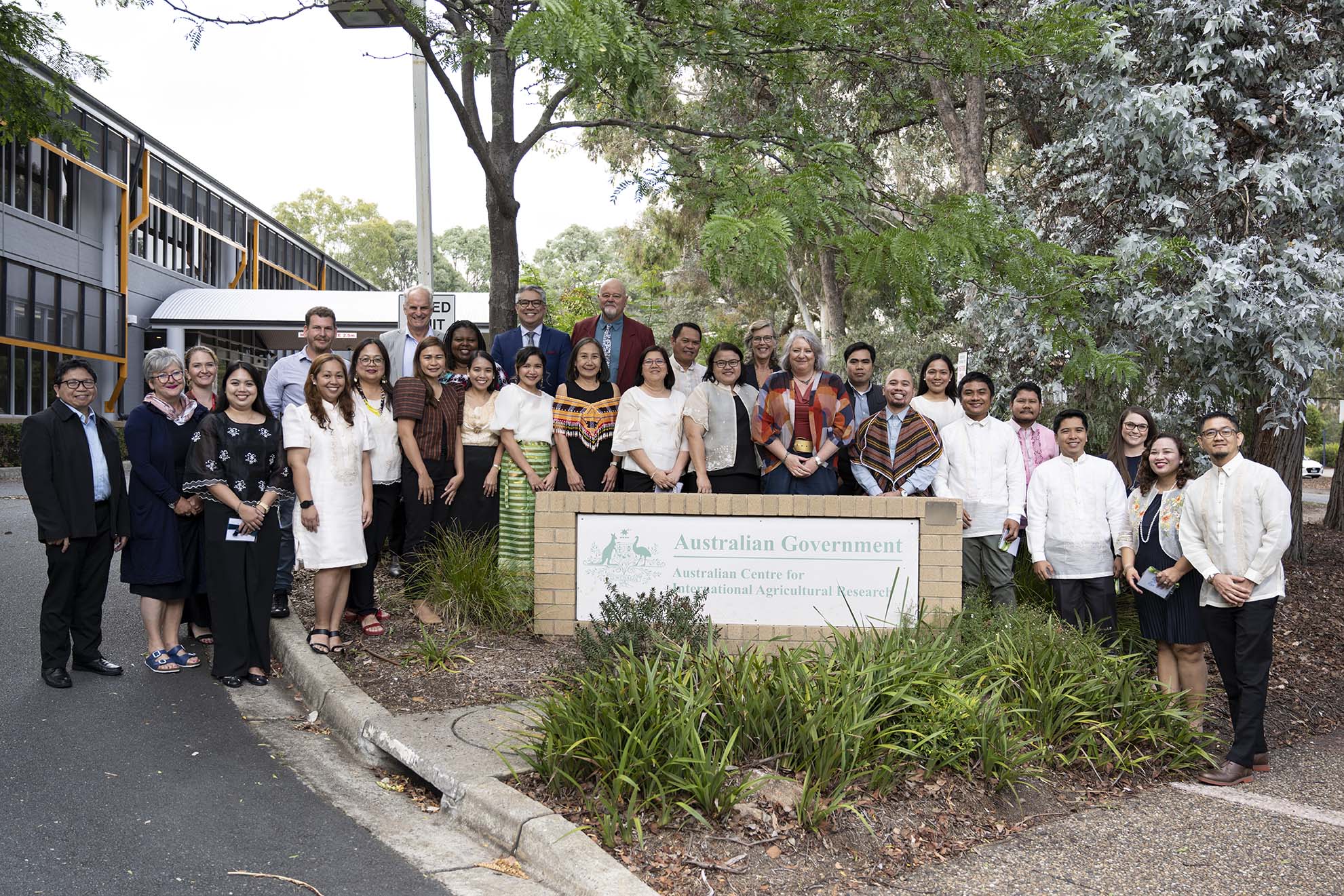 Established in 2002 in recognition of Professor John L Dillon's life-long commitment to agricultural research, the John Dillon Fellowship (JDF) is one of the flagship fellowship programs of the Australian Centre for International Agricultural Research (ACIAR).
The program aims to develop the leadership and management skills of mid-career professionals, particularly scientists, researchers and economists working for more effective agricultural research for development outcomes in ACIAR partner countries.
ACIAR responded to the 2020 global pandemic swiftly and is proud to be introducing a newly designed John Dillon Fellowship in 2023 that builds upon the program's past success. The program will now be delivered in individual country cohorts of up to 15 participants with a strong focus on organisational capability to manage and lead efficient, effective and sustainable research for development.
Developed and delivered by the International Development team at the University of New England, Australia, the new John Dillon Fellowship program will be adaptive to the differing needs and requirements of partner organisations and the agriculture sector in each region.
Recent recipients of this Fellowship include partners from Bangladesh, the Philippines, and Vietnam. In 2023, the program will focus on Indonesia and Pacific Nations.
Key features of the JDF Program
Immersive professional development workshop in country: 8- day face to face workshop covering key topics connected to leadership and management.
Short professional development projects undertaken in country: Over an 8 to 10-week period, teams of JDF will work collaboratively on short management and leadership projects focused on implementing learnings within their organisations from the program undertaken in their home country.
Final reflective workshop in Australia: An 8-day final workshop to reflect on learning journeys and focussing on the next steps with the development of a personal and leadership strategy. This is followed by site visits to Australian organisations including interacting with staff at ACIAR House in Canberra, where they will present the learnings of the program and an analysis of results of the professional development projects.
By the end of the program, it is expected that participants will have increased capability and confidence to lead and influence effective agricultural research in their organisations, particularly in the domains of Values-based Leadership; Collaboration and communication; Project management; and Gender equity and social inclusion.