Social Media Terms of Use
Image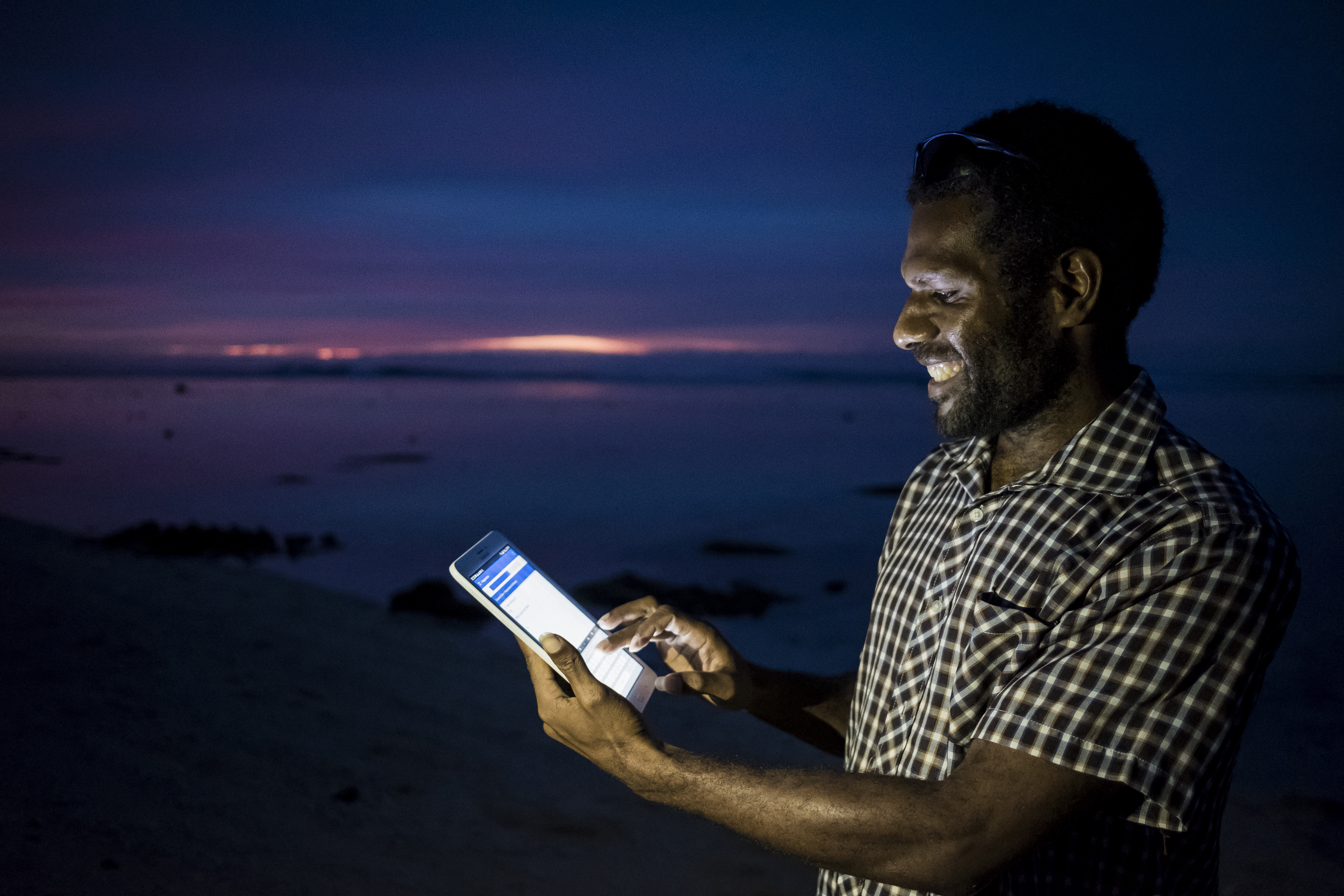 ACIAR uses a number of social media services to complement its traditional public outreach activities. These services include Facebook, Twitter, LinkedIn, Instagram, YouTube, SoundCloud and social sharing buttons on ACIAR websites. The number and nature of social media services used by ACIAR will change over time. The following Terms of Use apply to all social media services used by ACIAR at any given time, regardless of whether they are listed on this page.
Any person who uses ACIAR social media pages ("Users") to transmit, publish, post, upload, distribute, disseminate or otherwise make available data, text, sound, photographs, graphics, images, videos, messages or other materials ("User Content") agree that their access to and use of any of ACIAR social media pages is subject to these Terms of Use and all applicable laws and that any such access or use is undertaken at their own risk. ACIAR may also reach out to social media users to seek their permission to feature their User Content on its social media pages. Where a person agrees to allow ACIAR to use their User Content, they are taken to have agreed to these Terms of Use.
ACIAR reserves the right to alter these Terms of Use without advance notice by posting revised Terms of Use. Users should review the Terms of Use each time they provide User Content on ACIAR social media services or agree to allow ACIAR to use their content.
User content licence
Any User Content provided on ACIAR social media pages will be treated as non-proprietary and non-confidential, and ACIAR does not claim any ownership rights to the User Content. However, by transmitting, publishing, posting, uploading, distributing, disseminating or otherwise making available User Content on ACIAR social media services, Users grant to ACIAR a non-exclusive, royalty-free, worldwide, irrevocable, non-transferable, perpetual licence to use, modify, copy, delete from, add to, publicly display and/or reproduce, such User Content, in any form of media or expression, elsewhere on the internet, including without limitation on its social media pages and website.
By transmitting, publishing, posting, uploading, distributing, disseminating or otherwise making available User Content on ACIAR social media pages, Users represent and warrant that they own all rights in the User Content or have otherwise obtained appropriate rights and permissions from any and all other persons and/or entities who own, manage or otherwise claim any rights with respect to such User Content. Users represent that the User Content does not infringe the rights including but not limited to the copyright, trademark, privacy or any other legal rights, of any third party and that ACIAR use of the content will not infringe any such rights.
Users agree to indemnify and hold ACIAR and its officers harmless from any and all claims by any third party arising from or in connection with the use of the User Content, including but not limited to claims of infringement of trademark, copyright, or other intellectual property rights, or rights of privacy.
ACIAR has no control over User Content once it leaves the ACIAR social media pages and it is possible that others may duplicate material found on ACIAR social media pages. ACIAR does not accept responsibility for User Content that may be duplicated on third party internet sites including on any social media sites.
Liability
Any content, views, opinions and/or responses to questions or views uploaded, expressed or submitted by Users, other than the content provided by ACIAR, are solely the views, opinions and responsibility of the person submitting them and do not necessarily reflect the opinion of ACIAR or the Australian Government.
ACIAR is not responsible for, and does not endorse or control, the User Content transmitted or posted on its social media pages and does not guarantee the accuracy, integrity or quality of the User Content. ACIAR and its officers accept no liability whatsoever for any User Content provided on its social media pages, including, without limitation, in relation to the currency, accuracy or completeness of the User Content and disclaims all liability for any loss or damage that may arise from the use of User Content provided on its social media pages.
Users should exercise their own skill and care with respect to their use of User Content on ACIAR social media pages and should carefully evaluate the accuracy, currency, completeness and relevance of the User Content or any material contained on any linked site.
ACIAR social media pages may occasionally be unavailable and ACIAR accepts no responsibility whatsoever for lack of service due to any reason.
Privacy
User Content on ACIAR social media pages is publicly viewable and searchable and is not confidential. ACIAR has no obligation to maintain the confidentiality of any User Content, except pursuant to the ACIAR Privacy Policy.
By using ACIAR social media pages, Users consent to ACIAR collection, use and disclosure of personal information the User provides for ACIAR public outreach and public diplomacy activities, as described in these Terms of Use. ACIAR may also use and disclose Users' personal information for the purposes of administering its social media pages, including considering and addressing any comments made by Users therein. In doing so, ACIAR may disclose Users' personal information to social media services, many of which are located overseas. By agreeing to this disclosure, Users acknowledge that if the social media service breaches the Australian Privacy Principles, ACIAR will not be accountable under the Privacy Act 1988 (Cth) and the Entrant will not be able to seek redress under that Act.
Social media services (such as Facebook, Twitter, LinkedIn, Instagram, YouTube and SoundCloud) have their own terms of use and privacy policies on the collection, use and disclosure (including to overseas servers) of Users' personal information, over which ACIAR has no control. Users should familiarise themselves with the terms of use and privacy policies of each social media service before use.
If Users do not agree to the collection, use and disclosure of their personal information in this way, they should not use ACIAR social media pages or otherwise provide ACIAR with personal information. For further information about how ACIAR handles Users' personal information, please consult ACIAR Privacy Policy.
Acceptable use
ACIAR takes a strong stance against content that is discriminatory, hateful or threatening and actions which may offend, insult, humiliate or intimidate.
When contributing to ACIAR social media pages, Users agree to not:
abuse, harass or threaten others,
make defamatory or slanderous comments,
use insulting, provocative or hateful language,
use obscene or offensive language,
post material that infringes the intellectual property rights of others,
post multiple versions of the same view,
incite, encourage or make reference to conduct that may constitute a criminal or civil offence or otherwise violate Australian law,
promote commercial interests in their posts,
post comments promoting personal professional interests,
include video, audio or images of another person without his or her permission (or in the case of a minor, the minor's legal guardian),
post overtly political comments (e.g. reference to candidates, fundraisers, support for political parties).
post anything which:
racially or religiously vilifies others,
incites, induces or aids violence, discrimination, harassment, victimisation or hatred towards others, or
is likely to offend, insult or humiliate others, particularly on the basis of their race, colour, descent, national origin, religion, ethnicity, gender, age, sexual orientation or any disability.
Users further agree to:
protect their personal privacy and that of others by not including personal information about themselves or others in comments (such as names, email addresses, private addresses or phone numbers),
post material to the forum that is relevant to the issues being consulted on, and
represent their own views and not impersonate or falsely represent any other person.
Moderation policy
ACIAR social media services comments and messages are 'post-moderated' in accordance with the Australian Government social media moderation guidelines. This means that comments will be published automatically and reviewed by ACIAR after publication. While ACIAR reviews public comments on a regular basis, there may be times when inappropriate or offensive posts or comments that do not meet these Terms of Use appear before they can be removed.
ACIAR has the right to refuse to post or remove any User Content that violates these Terms of Use or is otherwise objectionable and reserves the right to suspend or terminate access to ACIAR social media platforms without prior notice for any User who violates these Term of Use or infringes the rights of others.
ACIAR monitors our social media accounts during business hours Monday to Friday (AEDT). ACIAR can not always respond to comments or questions. ACIAR will respond to commonly raised themes, questions and topics. You should make formal enquiries through the website contact us form or phone during business hours Monday to Friday (AEDT) on +61 2 6217 0500.
ACIAR social media pages
ACIAR social media pages are intended to provide the public with updates on ACIAR and related information such as research projects, news, blogs, recruitment information, announcements of upcoming events and publications.
ACIAR also uses its social media pages to showcase ACIAR work both locally and globally. The pages are used to promote ACIAR and provide users with insights and updates to ACIAR and its related research activities.
If you follow ACIAR on any of the social media platforms ACIAR will not automatically follow you back.
Facebook
Facebook is a social networking site which allows users to connect with individuals and institutions with similar interests. The primary Facebook account for ACIAR is @ACIARAustralia.
Twitter
Twitter is a microblogging and social networking service. The primary Twitter account for ACIAR is @ACIARAustralia which is available to any user who wishes to follow.
LinkedIn
LinkedIn is an online professional networking platform. The LinkedIn account for ACIAR is Australian Centre for International Agricultural Research (ACIAR).
Instagram
Instagram is a mobile image and video-sharing social networking platform which allows users to take picture and film short videos to share publicly or privately among followers. The Instagram account for ACIAR is @aciaraustralia.
YouTube
YouTube is a video publishing and sharing service. The YouTube account for ACIAR is ACIAR Australia.
ACIAR will not automatically accept YouTube friend requests.
SoundCloud
SoundCloud is an online audio distribution platform and music sharing website that enables its users to upload, promote, and share audio, as well as a digital signal processor enabling listeners to stream audio. The SoundCloud account for ACIAR is ACIAR.
Other accounts
Some ACIAR country offices overseas have established Facebook and Twitter accounts to provide news and information about ACIAR research and events held in-country.
Certain programs deriving from ACIAR projects also have their own social media accounts to provide information on their research activities.
Social sharing
ACIAR uses social sharing buttons on a number of its web pages. These buttons enable visitors to easily share content on ACIAR websites via social media services.
Links
ACIAR social media pages may contain links to websites external to ACIAR. Links to external websites and social media profiles are provided as a convenience to users and ACIAR has no direct control over the content of the linked sites or the changes that may occur to the content on those sites. ACIAR is not responsible for the content or reliability of links, or for any loss or inconvenience arising from their use.
Providing links to external websites does not constitute an endorsement or a recommendation of any material on those sites or of any third party products or services offered by, from or through those sites.