Date released
06 June 2018
An ACIAR forestry project conducting research on community-based commercial forestry in Indonesiais developing practical ways for communities to increase returns by teaching farmers to take a market-focused approach to tree growing.
The successful Australian initiative—the Master Tree Grower program—has been adapted and implemented in five different locations in Indonesia. The scheme involves four days of training and visits to wood processors, with the knowledge gained empowering farmers to make informed decisions about growing trees.
During the recent mid-term review of this project, the ACIAR Forestry Research Program Manager visited the village of Benjala in Bulukumba district located in South Sulawesi. This is one of the locations where the Master Tree Grower training has empowered participating farmers with knowledge on what quality of timber the wood processors are looking for and how they can change their tree management practices to achieve improved timber quality.
Pak Basir is a farmer from Benjala village, who has been growing trees on his small farm for many years. In 2014, he participated in the Master Tree Grower training program run by the ACIAR project and is now one of the leaders of the local forest farmer group.
Since taking part in the training program, Pak Basir has used his newfound knowledge to prune and thin his trees, bolstering their growth and ensuring he receives a higher price for the timber when he sells it.
The training program has also given Pak Basir the ability and skill to measure the volume of timber in his trees, meaning he no longer has to just accept the price offered by 'middlemen' timber traders, but instead he can sell his timber according to the volume in each log.
Pak Basir proudly displays his Master Tree Grower sign in his house and he says that many of his neighbours have been inspired by his success and have started thinning and pruning their own trees.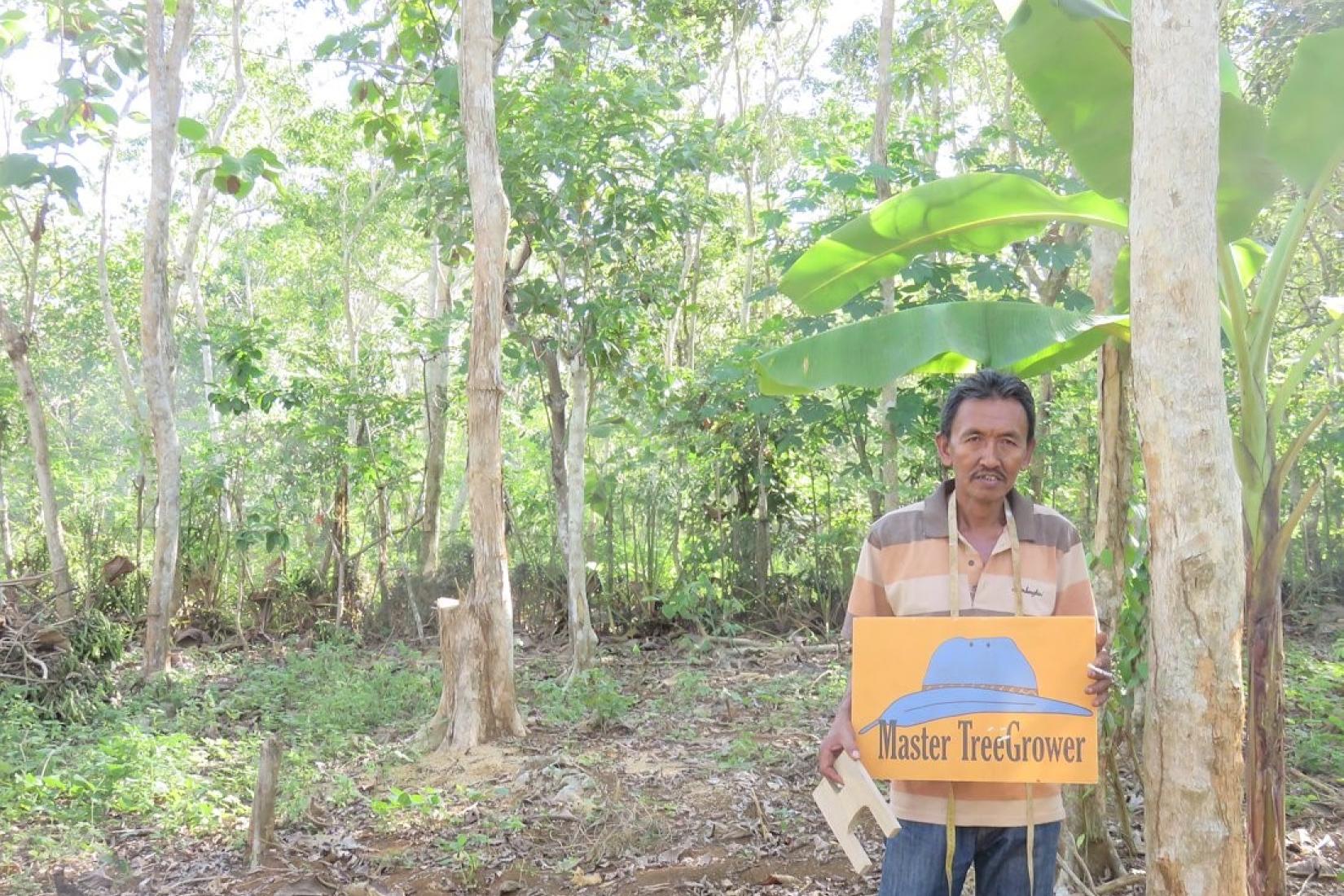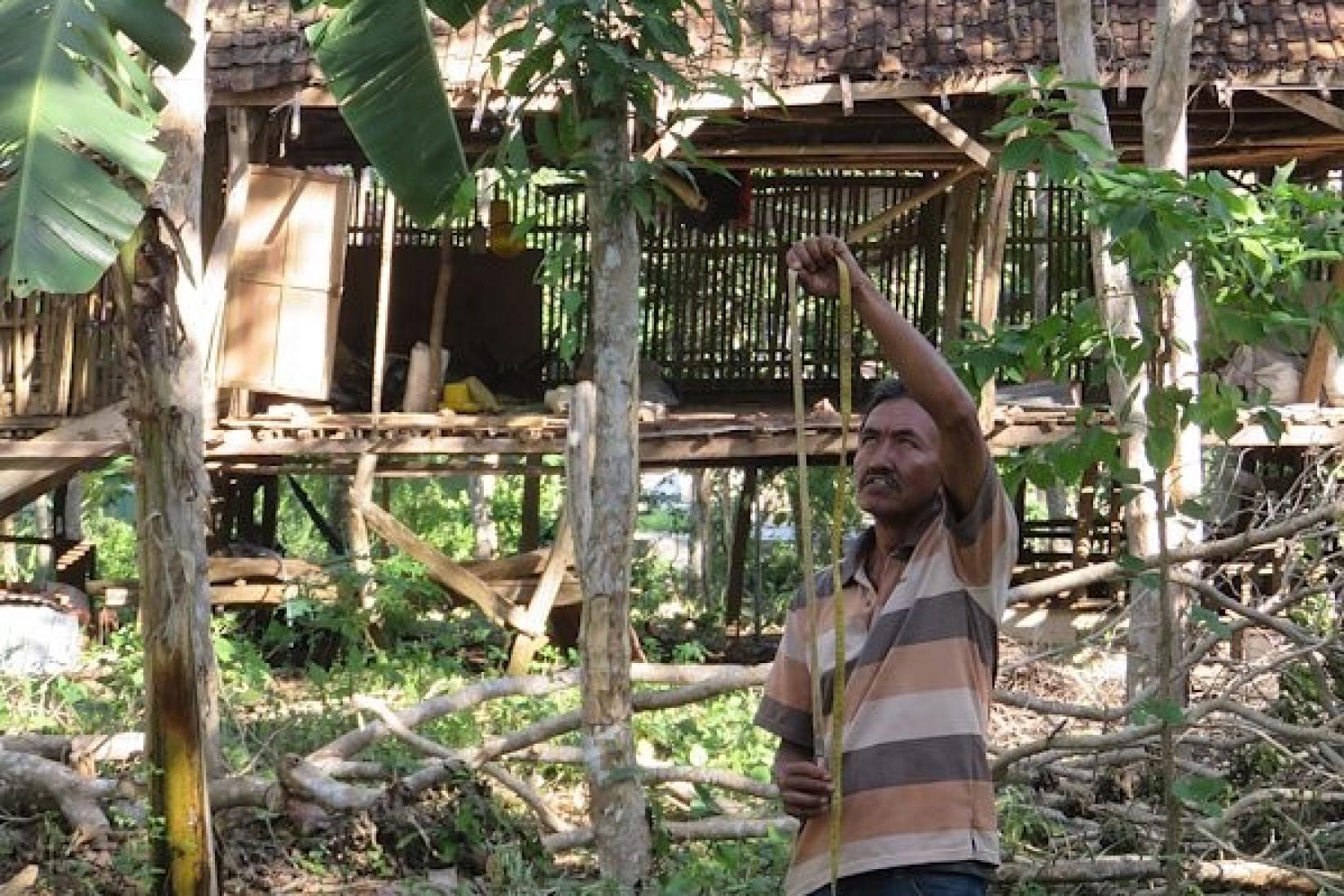 An evaluation of the Master Tree Grower pilot program at Bulukumba, found many farmers were more confident in measuring the quality and volume of timber, assessing the market value of their timber and negotiating sales, thereby receiving higher prices.
Where previously farmers would be paid about IDR 500,000 per tree harvested, they are now receiving up to IDR 1.3 million per tree—a 160 per cent price increase. The evaluation also found the scaling-out of the knowledge and skills gained by participants to neighbouring farmers was substantial—for every farmer trained, another four farmers also changed their tree management practices.
At Benjali, about 25 farmers have formed a forest farmer group and are working with a reputable trader to achieve a fair price for their improved quality timber. By working through the forest farmer group, the trader can ensure the quantity and quality of timber for his customers.
One of the main markets for the farmers' timber is the traditional Phinisi boat builders located in Bontobahari village on the South Sulawesi coast. These craftsmen carry on a centuries-old tradition, with each wooden boat taking up to 18 months to build.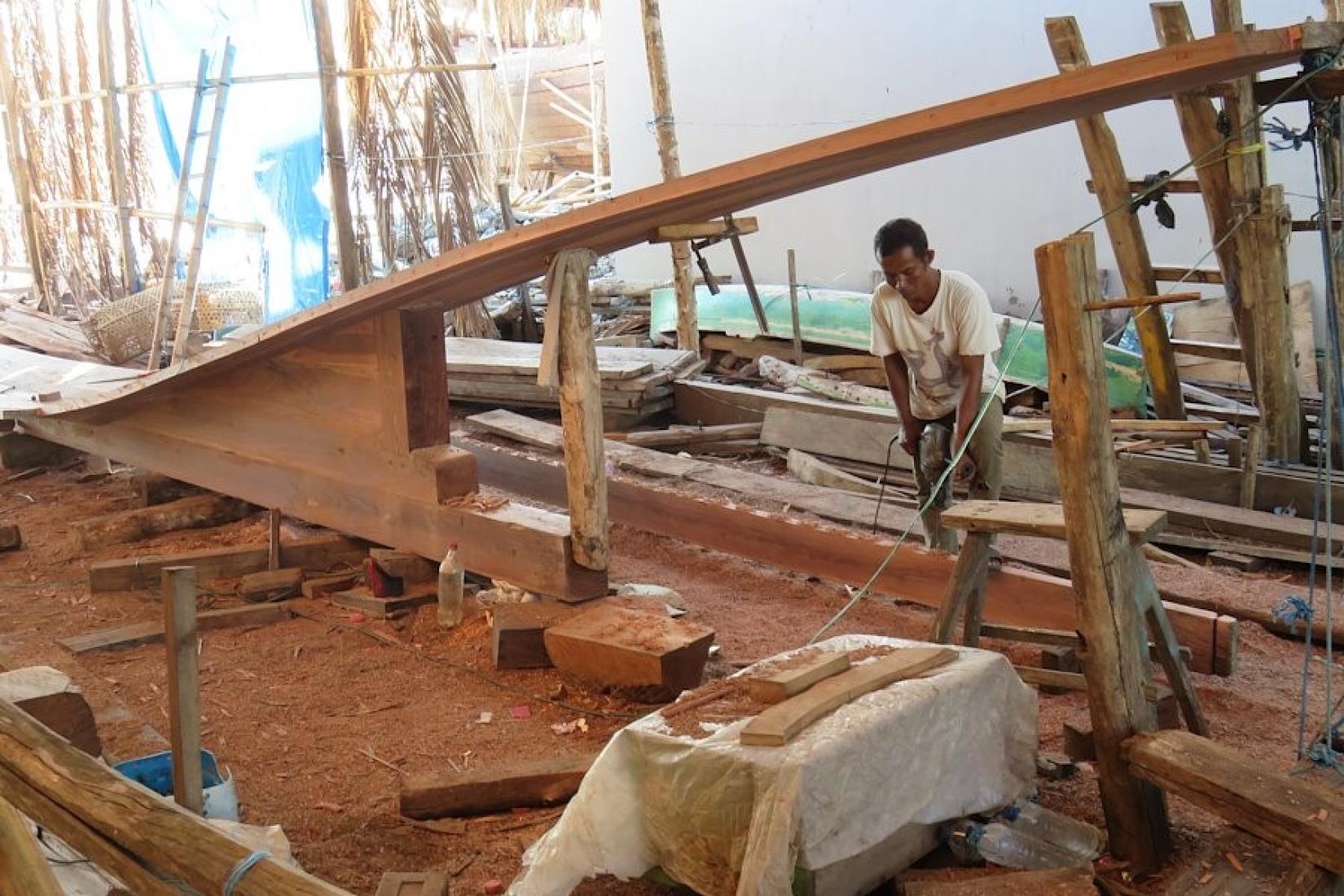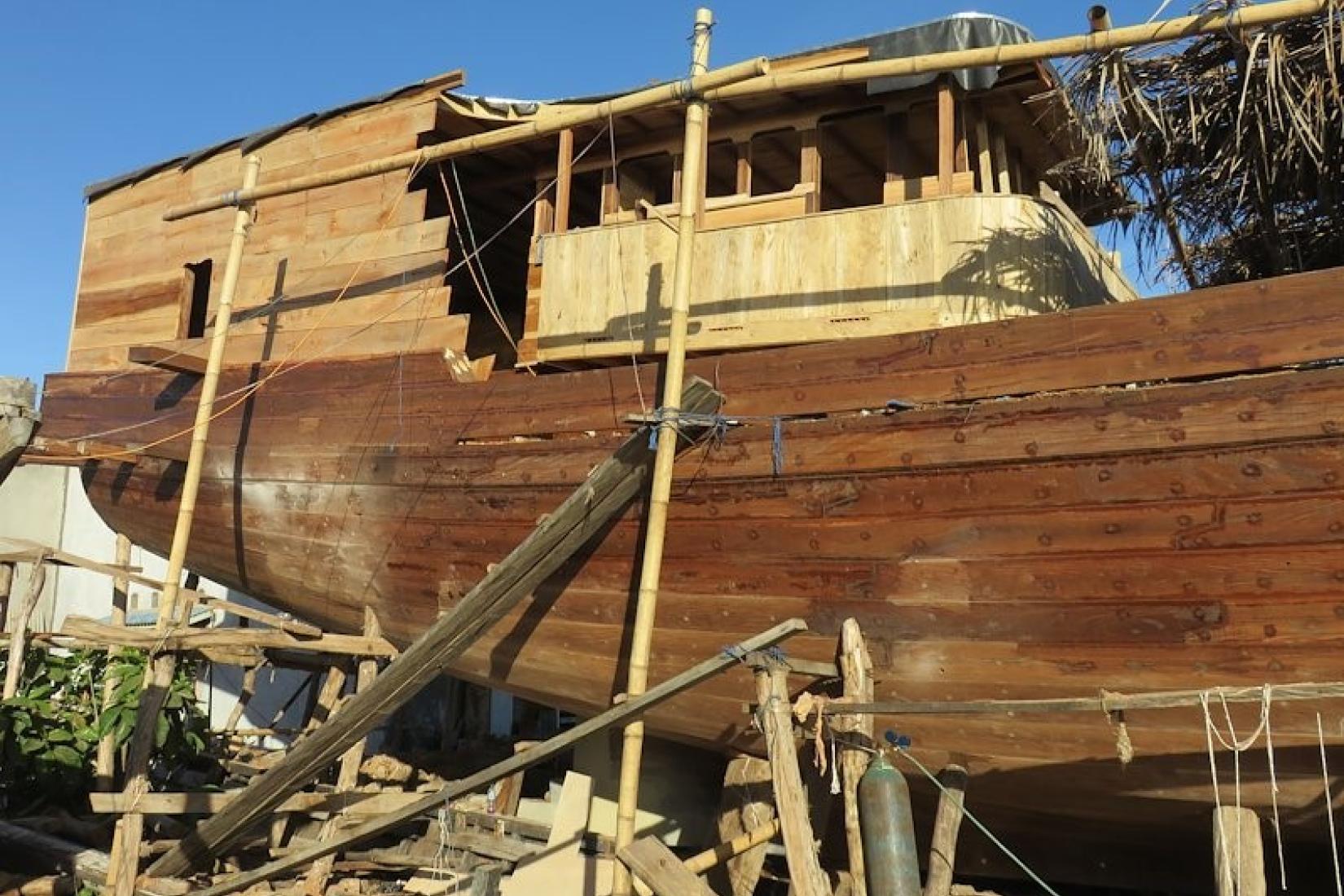 The project, Enhancing community-based commercial forestry in Indonesia, has been run by the University of the Sunshine Coast since 2016 and aims to identify how community-based commercial forestry can increase the incomes of smallholders and benefit local communities and industries.
The project is scheduled to run until 2020.
You can find more information on ACIAR's website.