Date released
13 July 2023
ACIAR-funded research is building the capacity of both countries, focusing on crucial aspects like trapping, surveillance, and raising awareness about the importance of forest biosecurity. The project team, led by researchers from the University of the Sunshine Coast, aims to establish policies, legislation and partnerships among researchers from Cambodia, Laos, South-East Asian countries and Australia.
Nestled beneath the shade of a mango tree at the Phnom Penh International Airport, an intriguing sight catches the eye of passers-by. Like a mysterious lantern suspended mid-air, a long black tube is hanging with a purpose. But what exactly is this mysterious object? It turns out that this is an innovatively crafted pest trap which has travelled all the way from Australia. Its mission is to detect destructive pests that can damage plants, spread diseases and disrupt ecosystems.
The trap was installed by a research team in Cambodia for about two weeks. The team erected the traps at high-risk sites in the country, such as international checkpoints at ports and airports. Today the team is returning to collect their traps. It is also the time to practice the pest surveillance techniques in which the Australian experts have trained them. They hope detecting pests early on can prevent further damage to the forest and environment in the country.
'We are not sure how those pests enter Cambodia. They can stay inside wooden pallets or fruits exported abroad. However, the first and foremost steps we need are: trap it, identify the pests and where they are from,' said Mr Sar Chanthy, a research team member.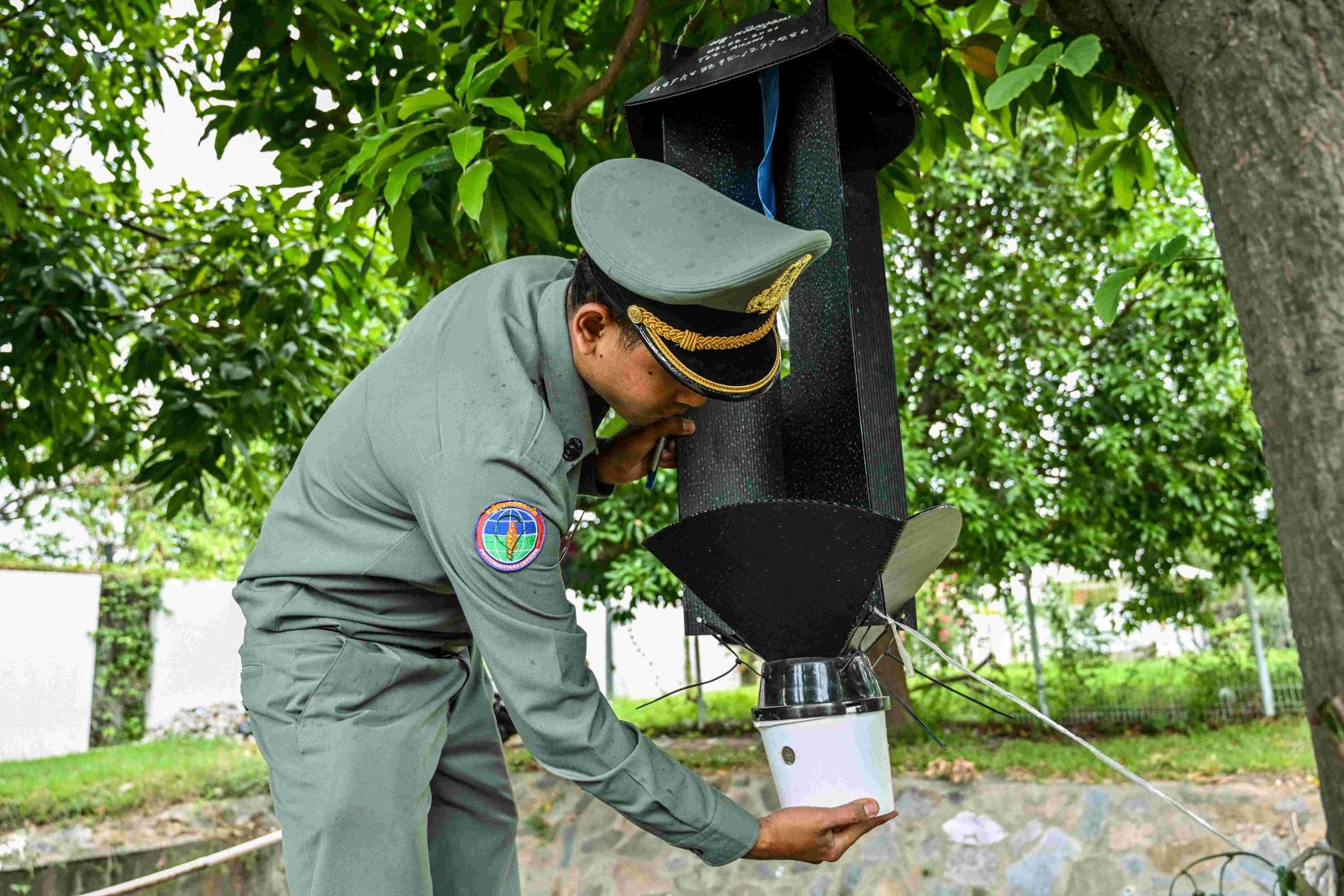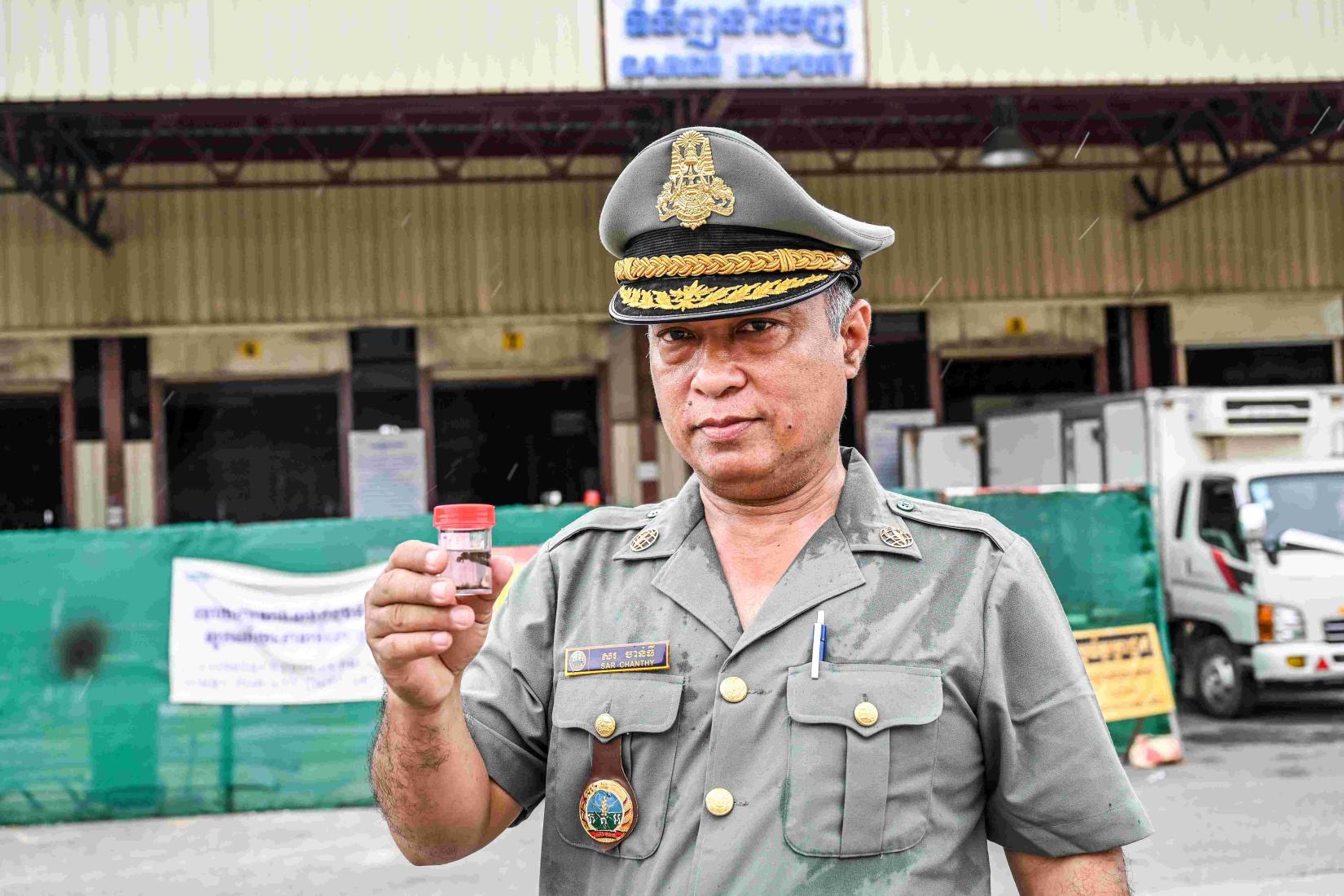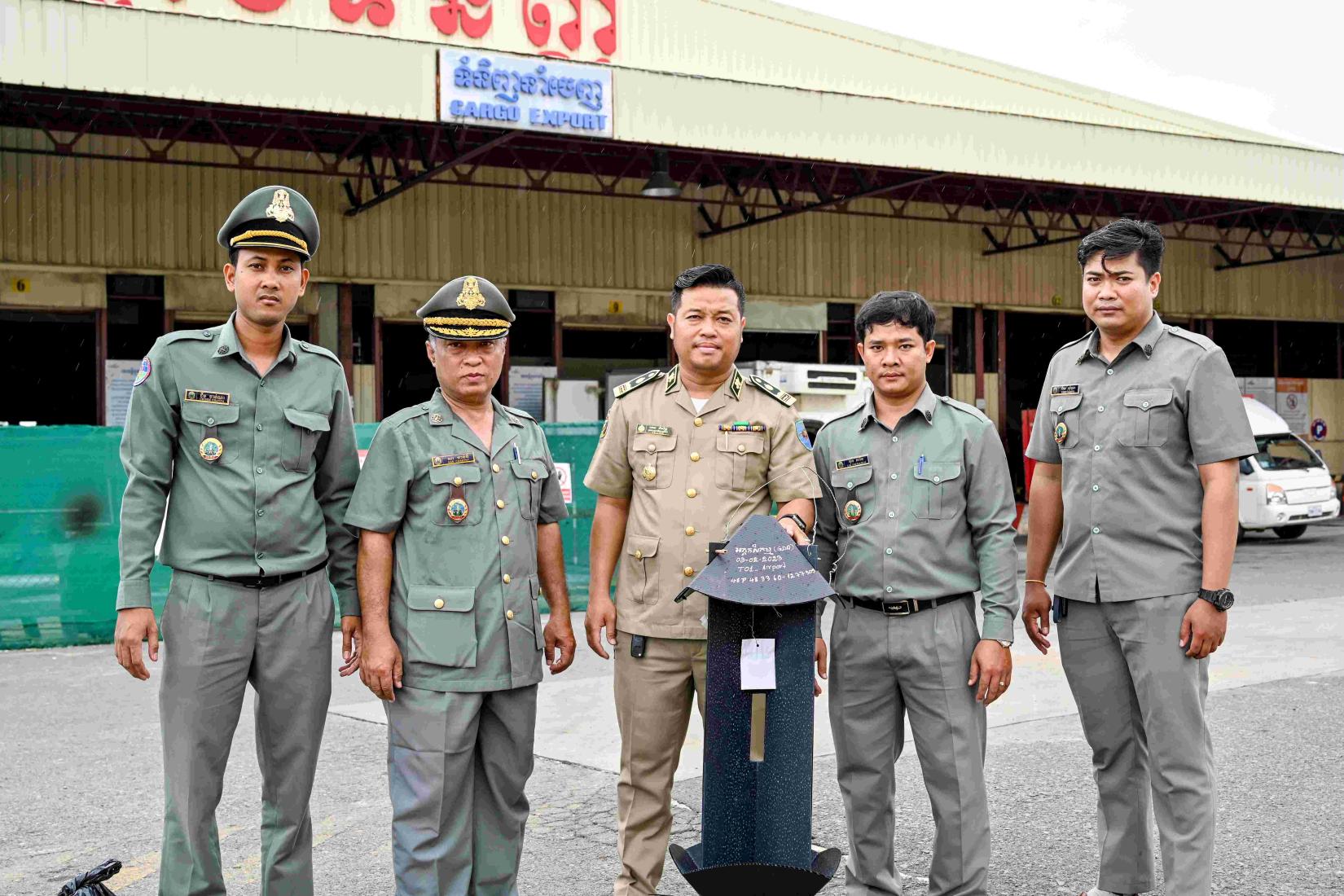 Since 2022, Mr Chanty and his team have been trained, by Australian experts led by the University of the Sunshine Coast, to respond to invasive pests. Today's surveillance activities are part of an important biosecurity project funded by the Australian Centre for International Agricultural Research (ACIAR).
With this support, the project aims to help partner countries like Cambodia improve their capacity to manage invasive forest insect pests and diseases. It also connects Cambodia with other countries in the Mekong, South-East Asia and Australia; which means they can establish an effective regional network to protect forest health and productivity.
The beetle is a shared responsibility
The Mekong has some of the world's most biodiverse forests. The region is particularly vulnerable to biosecurity risks due to its diverse ecology and rapid economic growth, making biosecurity measures even more important to protect the environment, people, and economic development.

With shared land borders, Laos and Cambodia can face similar biosecurity threats, such as insect pests and diseases, due to trade, movement, and a changing climate. In particular, the severe forest pests, bark and wood boring beetles, are the most common target for which the research teams are hunting. Like Mr Chanthy's team in Cambodia, a research team in Laos conducts similar surveillance and diagnostics activities.
'Pest identification at the laboratory will be our next activity after we collect detected beetles and other pests from our traps. I understand the technical process of ground surveillance and trapping well after being trained by our Australian partner experts. With lab facilities provided by ACIAR, our team can improve their capacity for pest identification,' said Ms Phonepakay, the youngest member of the research team.
Dr Madaline Healey, a project team leader from the University of the Sunshine Coast, is leading both teams in Laos and Cambodia. She explained that the process is critical because we need to know the insect species to determine if it is a pest that is already present in the country or if it is something new.
'Good diagnostics is critical to ensure fast identification and a rapid response to contain the pest before it spreads, establishes and causes much damage to the forest,' said Dr Healey.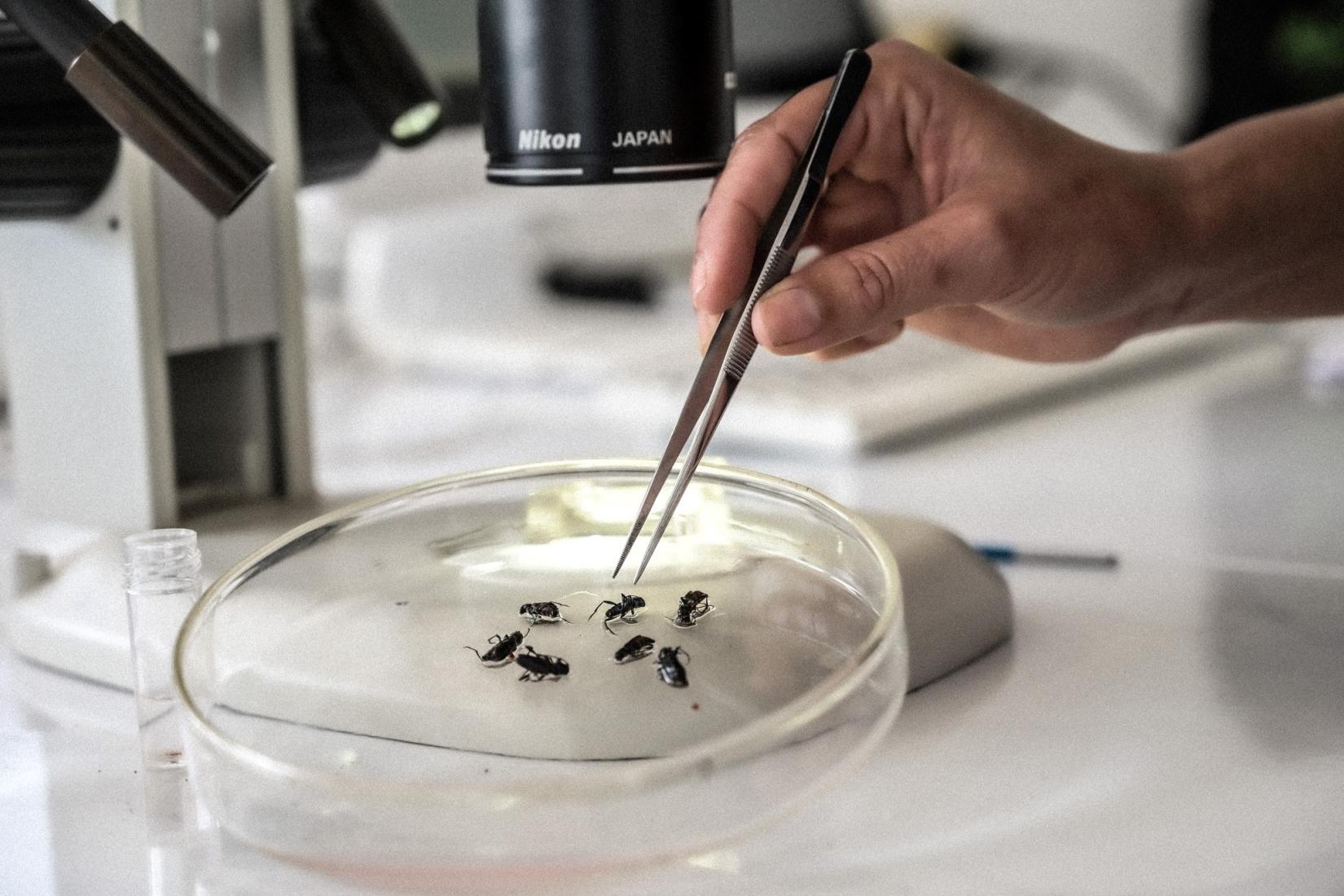 In addition to trapping and pest identification, the project also focuses on building capacity in biosecurity activities among local partners. This includes training local farmers and industry on best practices for monitoring, surveillance, and pest control and engaging with government agencies on policy development to prevent pest invasions.
Among those partners, Burapha, an agroforestry and wood processing company operating in Laos since 1999, has shared information about disease cases affecting its eucalyptus plantation. As a top forest plantation firm in Laos, Burapha produces eucalyptus plywood and furniture for export markets in Australia, Korea, and Europe.
Mr Apichat Chanlakon, the company's Research and Development Manager, told us that, 'From our preliminary observation, we can see the disease affecting our plant leaves and bark. It has slowed down the growth of our plants. However, we have limited knowledge of managing the disease. We are thankful to the ACIAR project for the support.'
'Farmers, plantation companies, government agencies, and communities who live near forests or people who use forests for bushwalking are critical pieces of the biosecurity system. Involving them means more people are looking for and reporting new insect pests and diseases. It is everyone's responsibility to protect forests,' said Dr Healey.
'We also bring up innovation to the project through the development of a mobile app. This app will allow people to take a picture and report new pests. It will increase reporting and surveillance. More eyes to see more will increase the chances of fast detection and containment to prevent the pest from spreading.'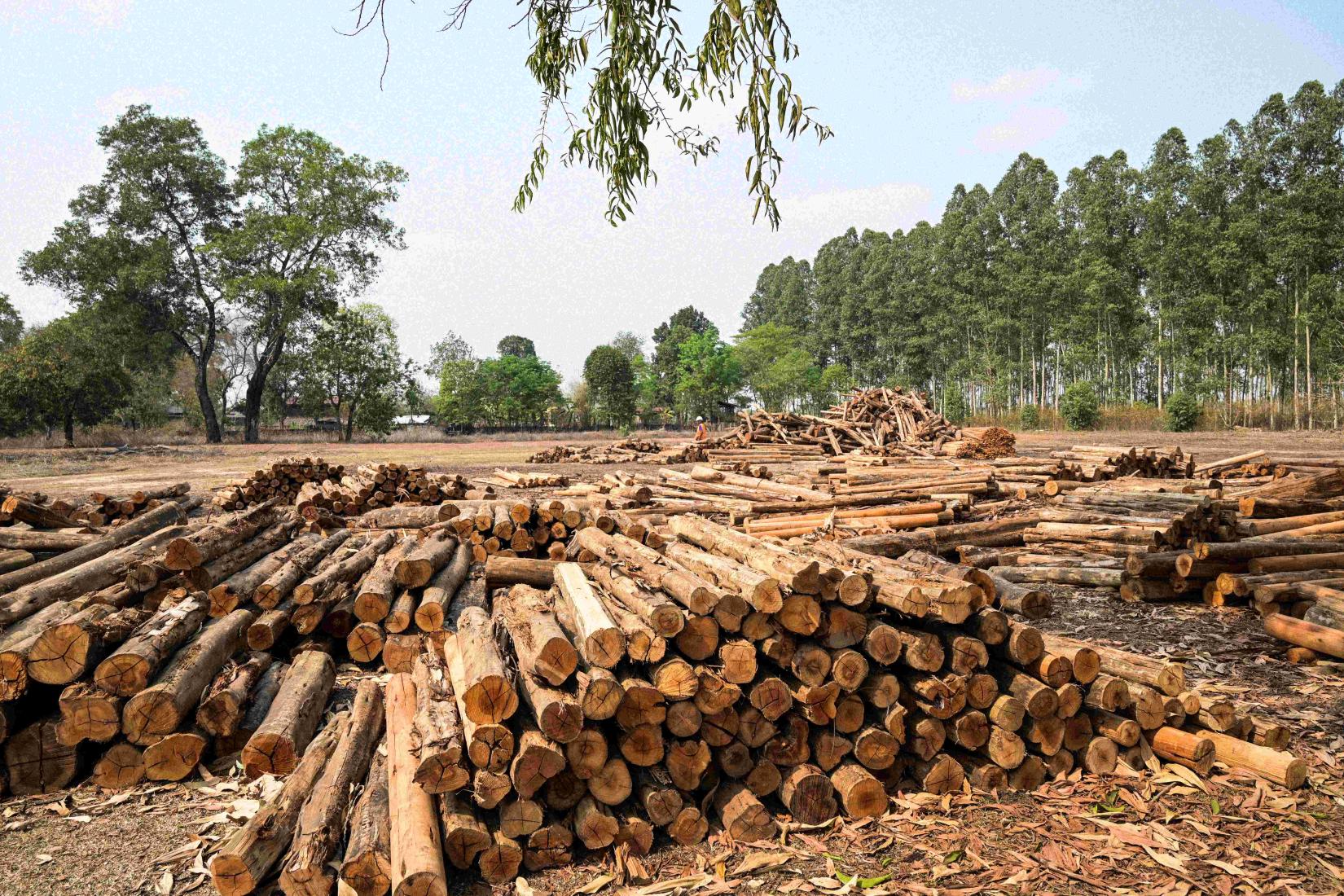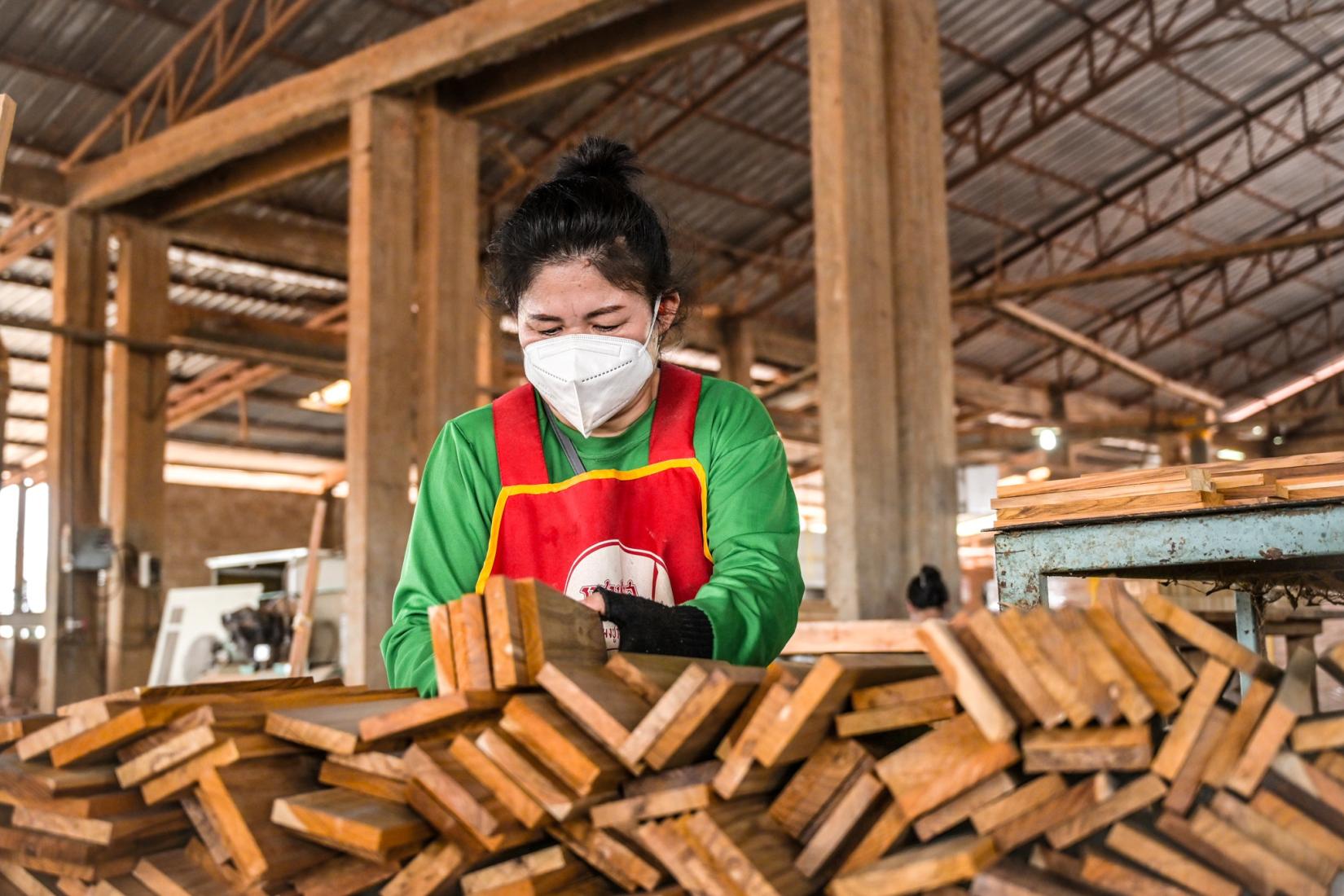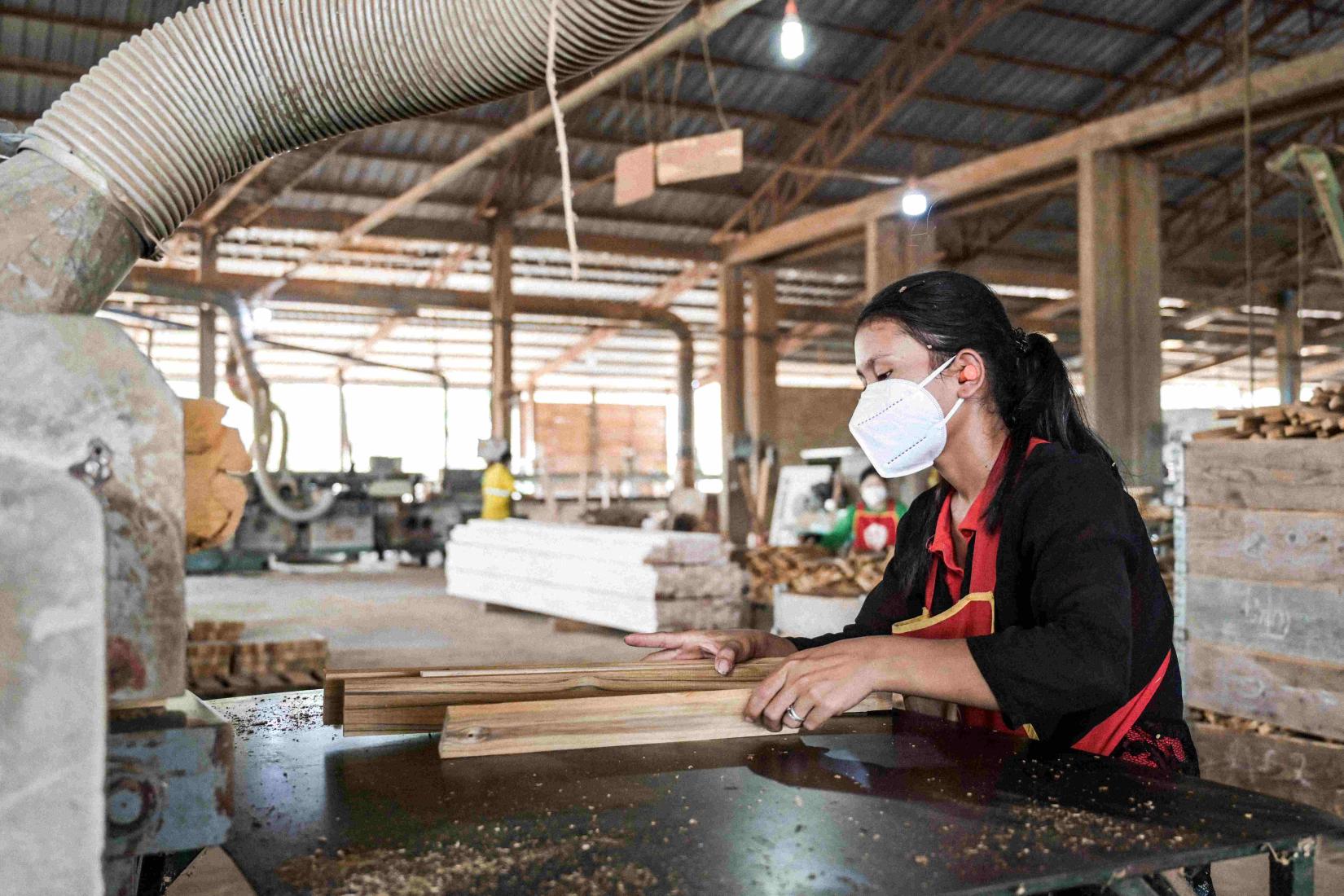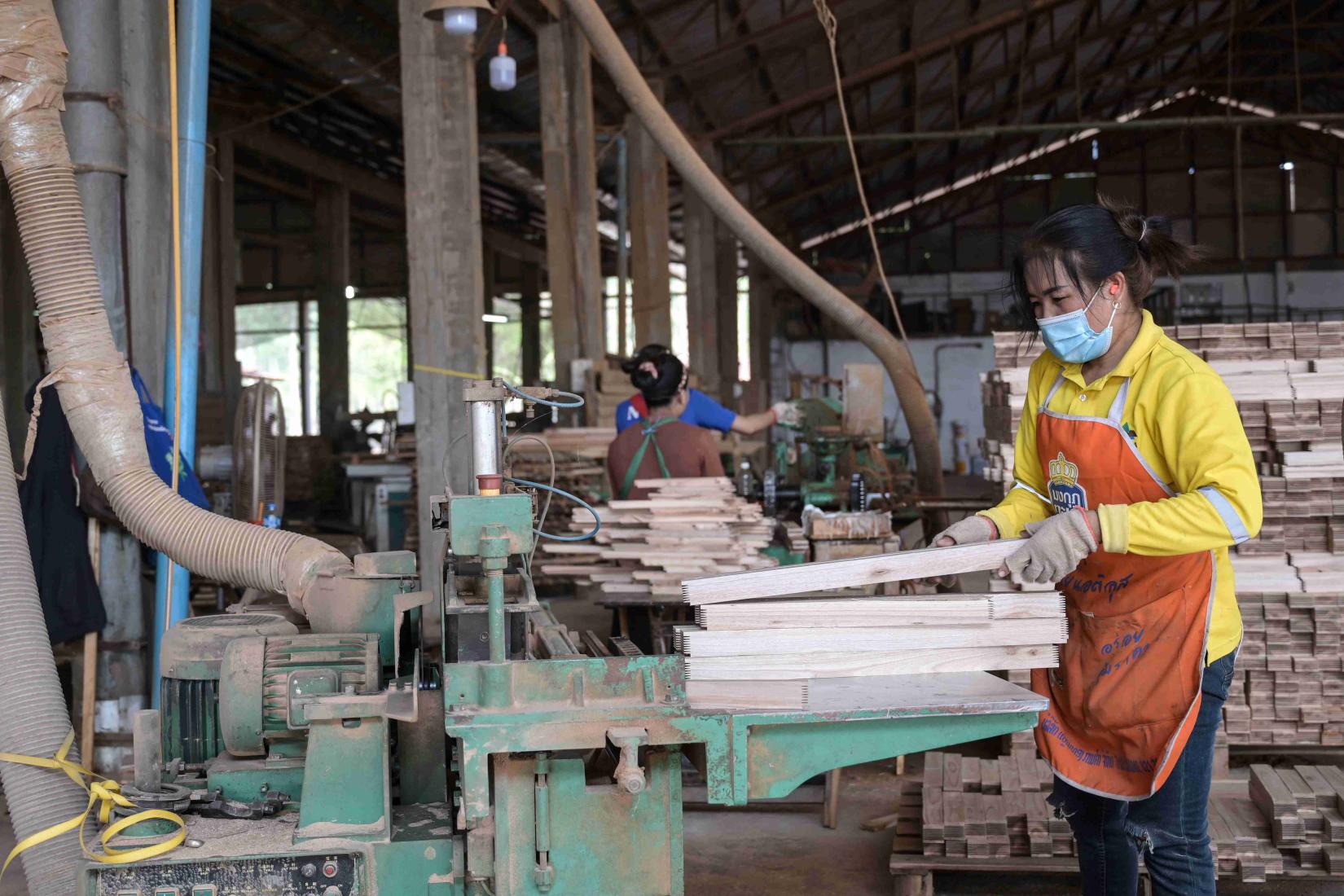 Beyond the Mekong
The COVID-19 pandemic has brought the importance of biosecurity into sharp focus. The virus spread rapidly worldwide, causing widespread death and economic disruption. This has led to calls for a new focus on biosecurity to prevent future pandemics.
As developing countries, Laos and Cambodia have limited capacity to detect and manage pest and disease outbreaks. An invasion by a single pest like exotic wood-boring beetles can cause a severe impact on a country like Laos, where forestry revenues have contributed significantly to economic growth, job creation, and local livelihoods.
The ACIAR project has supported both countries' capacity in trapping, surveilling and developing awareness of the importance of forest biosecurity. The project has also connected a range of researchers in the forest and biosecurity space across the region. This is critical as these partnerships mean partners in Laos and Cambodia can visit laboratories for training in Vietnam or seek help and support from close neighbours.
This shared approach was recognised as the fastest and most effective way to manage forest threats, especially since the proximity of these countries means that a biosecurity failure in one country can create flow-on problems for neighbouring countries.
With ACIAR support, the network has been expanded further to other countries in South-East Asia and Australia. Through such cooperation, partner countries can move towards creating better preparedness strategies for combating pest outbreaks while working together on measures for insect control, risk identification, monitoring and communication. By doing so, they can help forests remain healthy and productive in the years to come.

Learn more about the project.