Date released
06 July 2018
By Dr Colin Charters
Since our establishment in 1987, The Crawford Fund has had a long and productive relationship with ACIAR. This has been manifest in partnerships around training programs including master classes, support of our annual Parliamentary Conference and outreach activities, and our shared focus on encouraging the next generation of Australian researchers.
From a capacity development perspective, the Crawford Fund has contributed to the development of specialist and cross-disciplinary knowledge of over 12,000 international and Australian agricultural scientists and managers. In many cases the training has been related to specific ACIAR projects, whilst several of our master classes have been conceived to fill knowledge gaps identified by ACIAR program managers. In terms of outreach, we aim to highlight the importance in terms of benefits accruing to Australian agriculture, companies and government foreign policy objectives by sustained involvement in international agricultural activities whether via funding of CG centres or bilateral agency and institutional linkages. To these ends, we view our relationship with ACIAR as highly synergistic.
This year, the Crawford Fund is developing a new strategic plan, which aims to further build on our relationship with ACIAR. As CEO, I have been reflecting on our focus and how a small organisation can add value to Australia's significant overseas aid program. Three areas stand out with respect to our niche; firstly, helping ensure that policy makers and the public understand the benefits accruing to Australia from our involvement in international agricultural R&D (examples include access to improved cereal and other plant cultivars, improved biosecurity and a large cohort of individuals who look to Australia for further training and technological and scientific advice and services); secondly, broadening our capacity development role to include more training and support of young Australians to develop careers in international agriculture and development and thirdly, to harness the knowledge and capabilities of senior specialists nearing the end of their careers to act as mentors to overseas agencies and counterpart staff.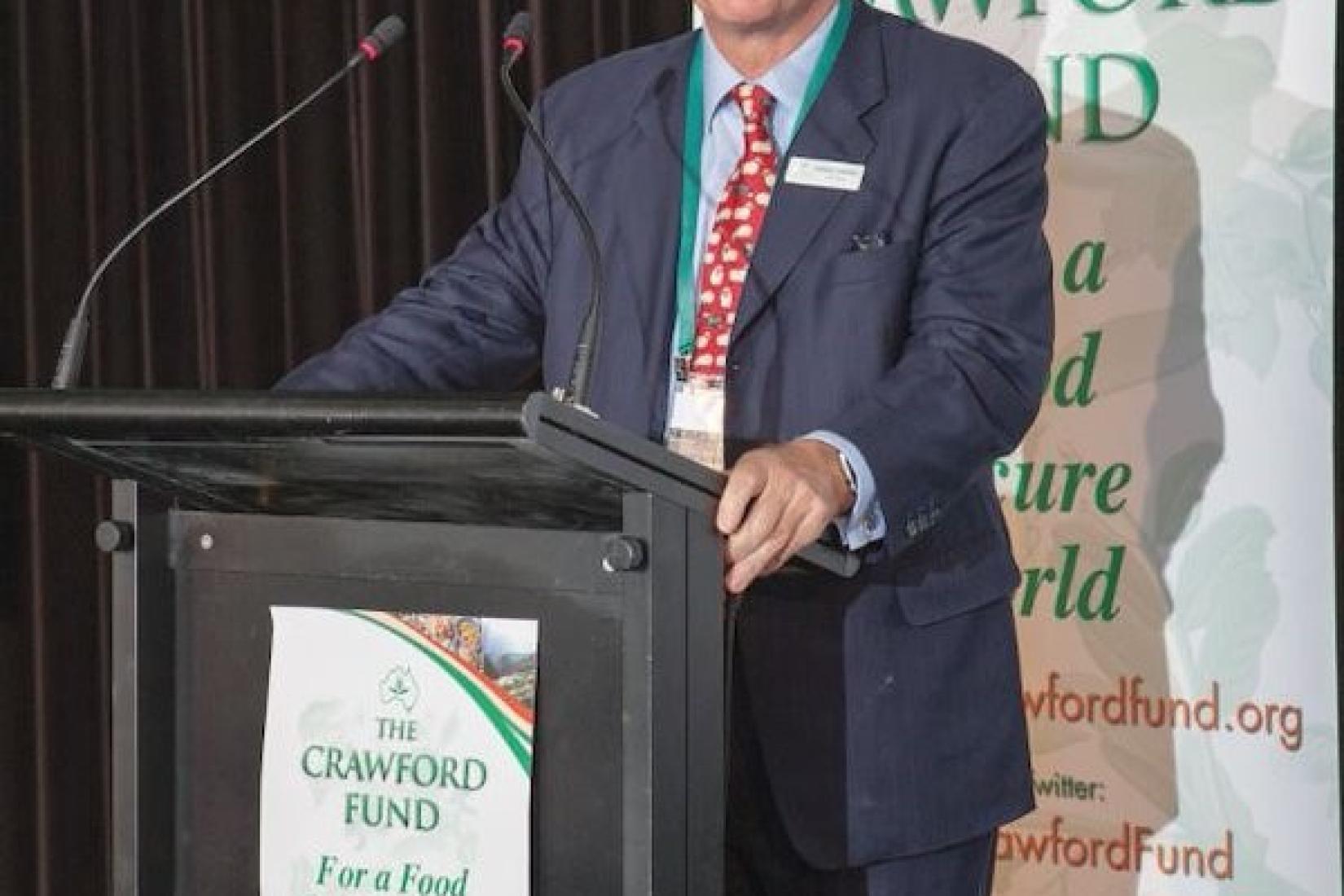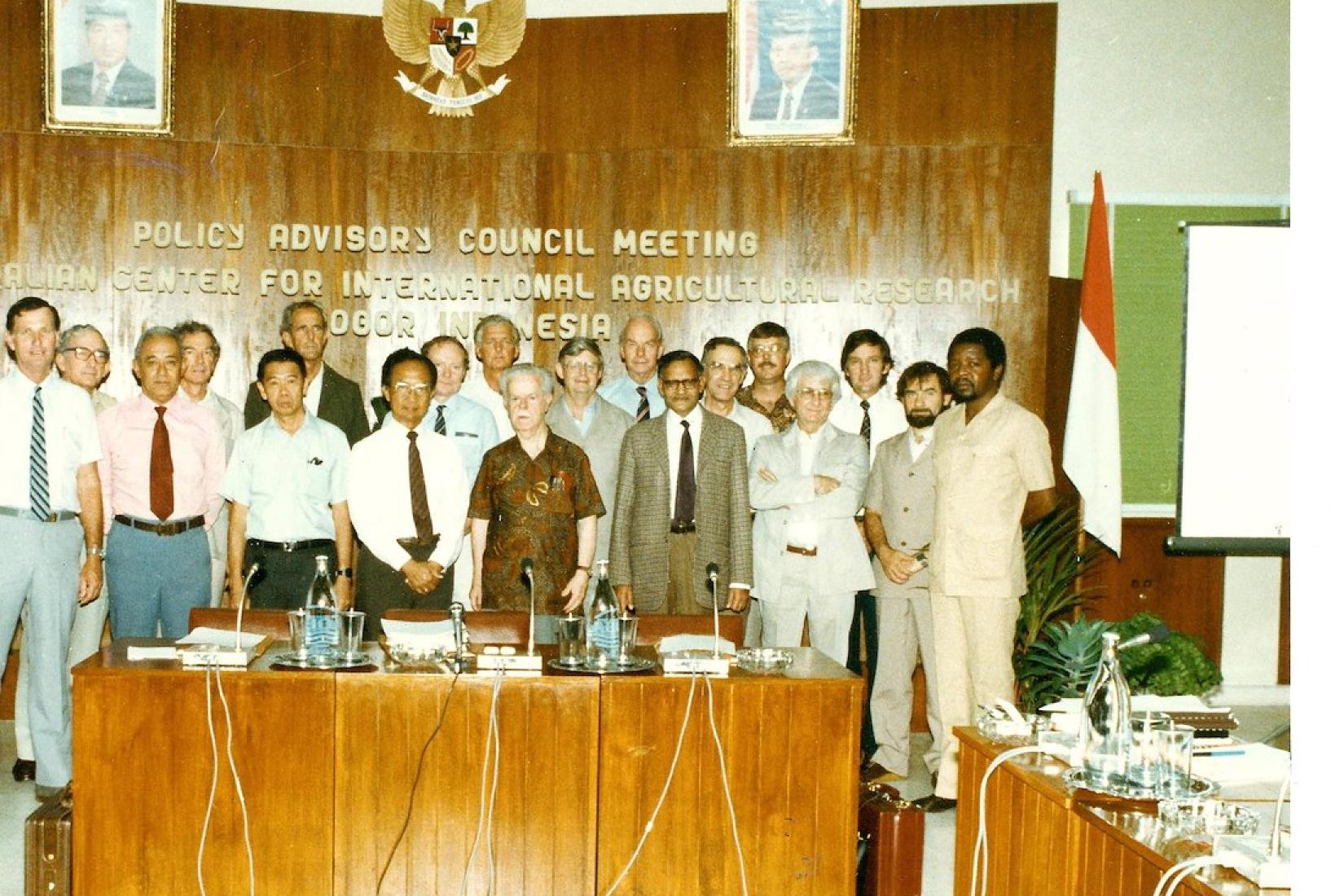 In 2016 ACIAR asked the Crawford Fund to host RAID (Researchers in Agriculture for International Development), providing us with a major opportunity to engage directly with the emerging generation of agricultural scientists interested in overseas opportunities and to tailor-make training and development programs for them. With respect to mentors we expect that by the end of the current year, we will have two new mentors working in Cambodia (value chains) and Vietnam (forestry), complementing our significant work in this area in Laos (plant pathology).
Additionally, working with ACIAR and other partners, we have revamped our master class series and given growing demand will aim to run further master classes on Agricultural Research Leadership and Management, and Biosecurity over the forthcoming years. Attendees at these classes will add to the growing alumni of individuals who have attended and benefitted from ACIAR and Crawford Fund training activities. Finally, all of our activities have to be cognisant of the changing world we inhabit. Asian agriculture is undergoing a rapid structural transformation driven by growing urbanisation. Accompanying this will be a trend to larger farms and agricultural enterprises.
In Australia, state and territory governments are keen to build export markets for food products and agricultural services. Factoring these together should create opportunities for Australian companies to assist and invest in international enterprises and value chains, but may also pose new demands on natural resources associated with deforestation land and water degradation and changing water demand. We need to be in a position to demonstrate that Australian knowledge of sustainable agricultural system management is available to be applied both to facilitating opportunities and to solving emerging problems. Consequently, a critical goal is for the Fund to work with ACIAR and other partners including those in the private sector to ensure that Australia is seen as a knowledgeable, reliable and cooperative partner in tackling regional and global agricultural, food and nutritional issues. Furthermore, our distributed organisational structure with state and territory committees puts us in a good position to doing this effectively via networks of institutional and individual scientists. We look forward to continued collaboration with ACIAR in tackling these critical challenges.