Date released
26 April 2022
Image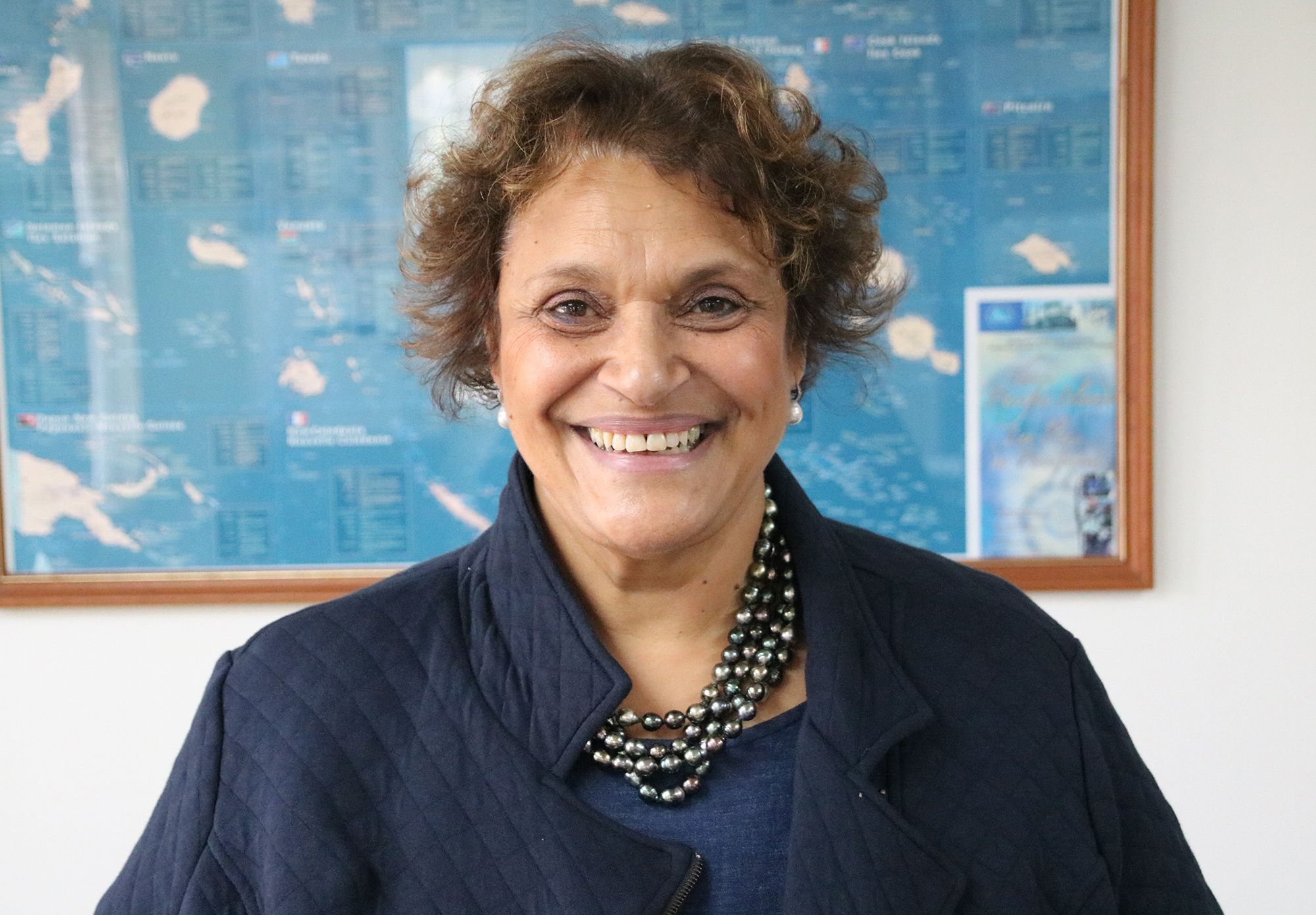 By Dr Audrey Aumua
Member of the Policy Advisory Council for international agricultural research.
About the author
Dr Audrey Aumua is a member of the Policy Advisory Council for international agricultural research. Dr Aumua is the Chief Executive of Fred Hollows Foundation NZ. From 2016 to 2021, she was Deputy Director General at the Pacific Community (SPC), promoting the use of science and technology to support smart policy development and create a more resilient Pacific. She has also worked for the World Health Organization as a Country Director and was a board member for Pacific Women Shaping Development.
At the time, I was Deputy Director-General of the Pacific Community (SPC), and ACIAR and SPC had already been collaborating for more than 2 decades on sustainable agriculture, forestry and fisheries development throughout the Pacific.
A year later, I joined the Policy Advisory Council for international agricultural research, representing SPC and the Pacific region, which gave me an even closer view of the organisation. I have learnt during my time of service on the council that one of ACIAR's unique attributes is its small size and its ability to respond quickly to the development research space.
As ACIAR marks its 40th anniversary, it's timely to reflect on what makes its partnerships so effective, and whether they will withstand the challenges we face in coming decades.
There are many development funding organisations and researchers working in the Pacific, but ACIAR has always stood out from the crowd, its team of scientists constantly working hard to ensure all stakeholders in any partnership benefit from the arrangement.
It shares data and research findings, and devises and supports research agendas in consultation with its partners.
One of the things I think the Centre does particularly well is identifying a potential partnership and then working carefully and methodically to build a partnership model that suits both ACIAR and its partner.
Working in the Pacific region
I have witnessed this approach in the way ACIAR works across various levels of government in the Pacific. For example, the Centre is a core contributor and partner to the Pacific Islands Ministers of Agriculture and Fisheries Forum, and its work with the Forum has helped it better understand the research needs, aspirations, and technological and scientific issues facing Pacific countries.
It has been a critical partner in the establishment of the Pacific Week of Agriculture in the region supporting countries to showcase their research and science.
It might sound like an obvious way of going about things. However, in the Pacific, it is rarer than you would think despite being vitally important to the region's ability to advance its own research agendas and make sound policy decisions.
More recently, ACIAR has been doing more capacity building, working with researchers on the ground in a more pragmatic way, and offering scholarships to researchers. It is also now starting to help grow in-country technical capacity, vital in an era of digitisation and innovation in the agricultural and fisheries spaces, and elsewhere.
Prepared for change
But the world is changing, not least because of climate change, which is expected to have a big impact on our fisheries and agriculture, and on the health and living standards of all people, but especially those living in the developing world. In the Pacific, the context in which the region operates is changing especially dramatically.
Just as the world isn't standing still, ACIAR will have to change and adapt to new conditions and new challenges.
A prime example of ACIAR's ability to react to new conditions is the coconut project it undertook with SPC during 2019.
Coconuts are an important economic and subsistence crop in the Pacific region, with almost every part of the coconut palm used either as a nutritious food, or for oil, fibre and wood. The fruit is also an important source of export revenue for the region.
However, all of that is at risk thanks to climate change, which is affecting coconut plantations via higher temperatures and changes in rainfall, which in turn, are attracting more weeds, pests and disease.
ACIAR and SPC have been looking at how to protect and bolster the genetic diversity of coconut palms to ensure rural communities can continue to benefit from this vital resource.
I don't think I can overstate how important it is for developing countries that ACIAR continues to expand its research agenda around the big issues we face, such as oceans and fisheries, climate change and food security. IT research, development and application must also remain on the agenda.
Maintaining women in science
ACIAR support for women in STEM is commendable but let's not stop there. The importance of ensuring there are more women involved in scientific research, a field traditionally dominated by men, is an issue close to my heart.
Today women earn an estimated 57% of all university degrees but only 35% of scientific degrees. And they represent only 22% of the scientific workforce. How many innovations and breakthroughs have been lost because women don't get the encouragement they need to explore science?
In the Pacific, an approach that could underpin all this work—promoting women in research, working with universities to build research capacity, continuing to offer information and IT training courses—is the progression of a regional research agenda for the Pacific, rather than individual agendas for each country. Only that way can we talk about the big issues facing the region and navigate funding and investment through partners.
Congratulations to ACIAR on 40 years of support for collaborative international research. Here's hoping we continue to head into the future, hand-in-hand.