Date released
18 January 2019
In Myanmar, rice is an important staple crop both economically and nutritionally. It's grown on more than half of the country's arable land and consumed by more than 70% of the population.
So how can Myanmar's farmers grow rice more sustainably and productively?
In 2012, the Australian Centre for International Agriculture Research (ACIAR) with funding from the Department of Foreign Affairs and Trade, set out to solve this challenge of growing rice more sustainable and productively through the MyRice project in the Ayeyarwady and Bago regions.
In order to sustainably improve production in Myanmar's rice sector, researchers needed to understand how farmers could significantly reduce pre-harvest and post-harvest losses, adopt new farming practices and continue to use new rice varieties.
In the Daik Oo township of Myanmar's central Bago Region, Myo Myo Oo and her husband were among some of the first farming families to join the MyRice project.
 "In the past, I didn't know the best crop production technologies, I farmed with conventional methods," remembers Myo Oo, reflecting on their old farming practices.
Like most rice farmers in the area, she had never explored new rice varieties or tried different rice farming methods.
Incorporating women like Myo Oo was an important part of the project and they, along with other farmers from the region, participated in testing different varieties of climate-resilient rice and pulses. These trials were set up in the farmer's fields and allowed them to make decisions about the rice varieties they preferred to use on their own land.
In order to foster significant participation by all stakeholders and especially the farmers, the International Rice Research institute (IRRI) used what is known as an adaptive research approach to working with farmers. 
"Farmers took an active role in the research; they observed and learned from the technologies and decided at the end of each season on what needed to be tested in trials for the next season, " explained Reianne Quilloy from IRRI.
For many farmers involved in MyRice it was the first time they'd been able to take control and make their own decisions through being able to decide which new practices are tested in their fields and review the findings at the end of each season to ensure successful ongoing adoption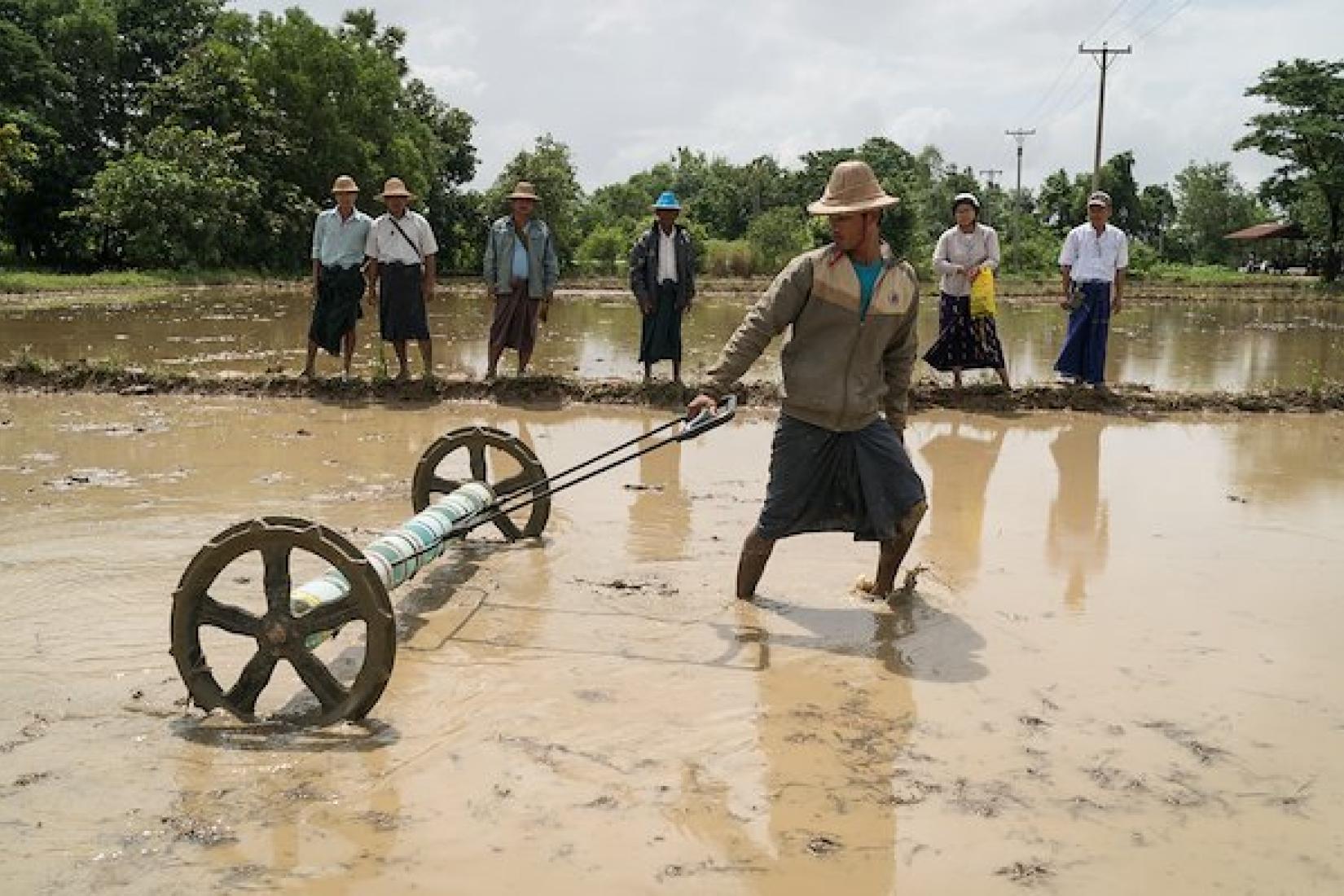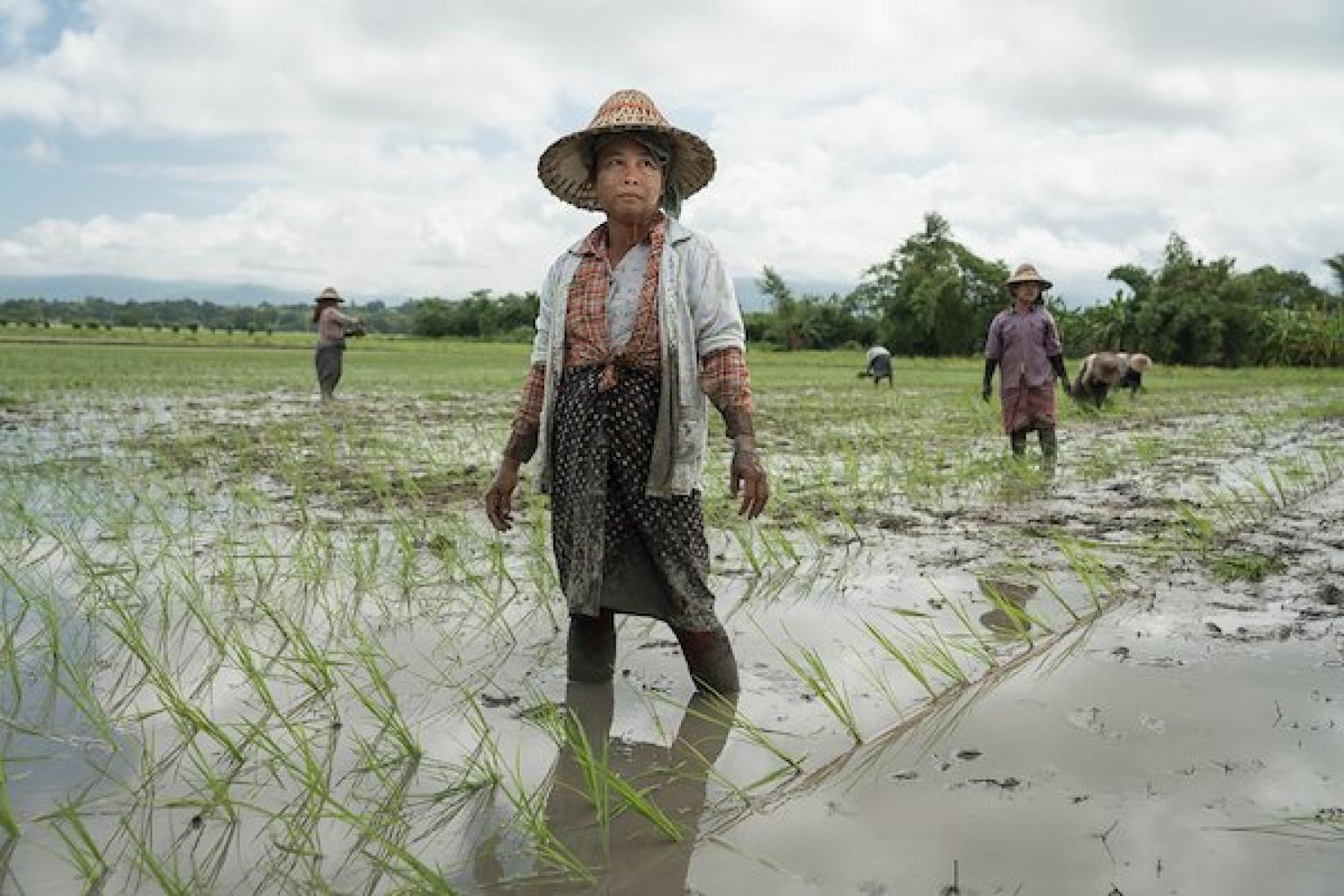 Five years on, the farmers are starting to reap the benefits of their hard work. After adopting the best management practices and gradually increasing the amount of land for growing the new rice varieties they're now seeing a tangible difference in the quantity and quality of their rice yields.
"In the past, it was hard to get 1,200 baskets from 25 acres but now we get a yield of 2300-2400 baskets from that land," recalled Myo Oo.
Increasing their rice harvest has helped her earn more money to spend on other household expenses like healthcare and education for their children.
Through the project, MyRice was able to reach  some 10,000 farmers and introduced a series of best management practices that has reduced post-harvest losses by 15%, enabled farmers to improve their rice yields by up to 20% and increased their income by some 30%.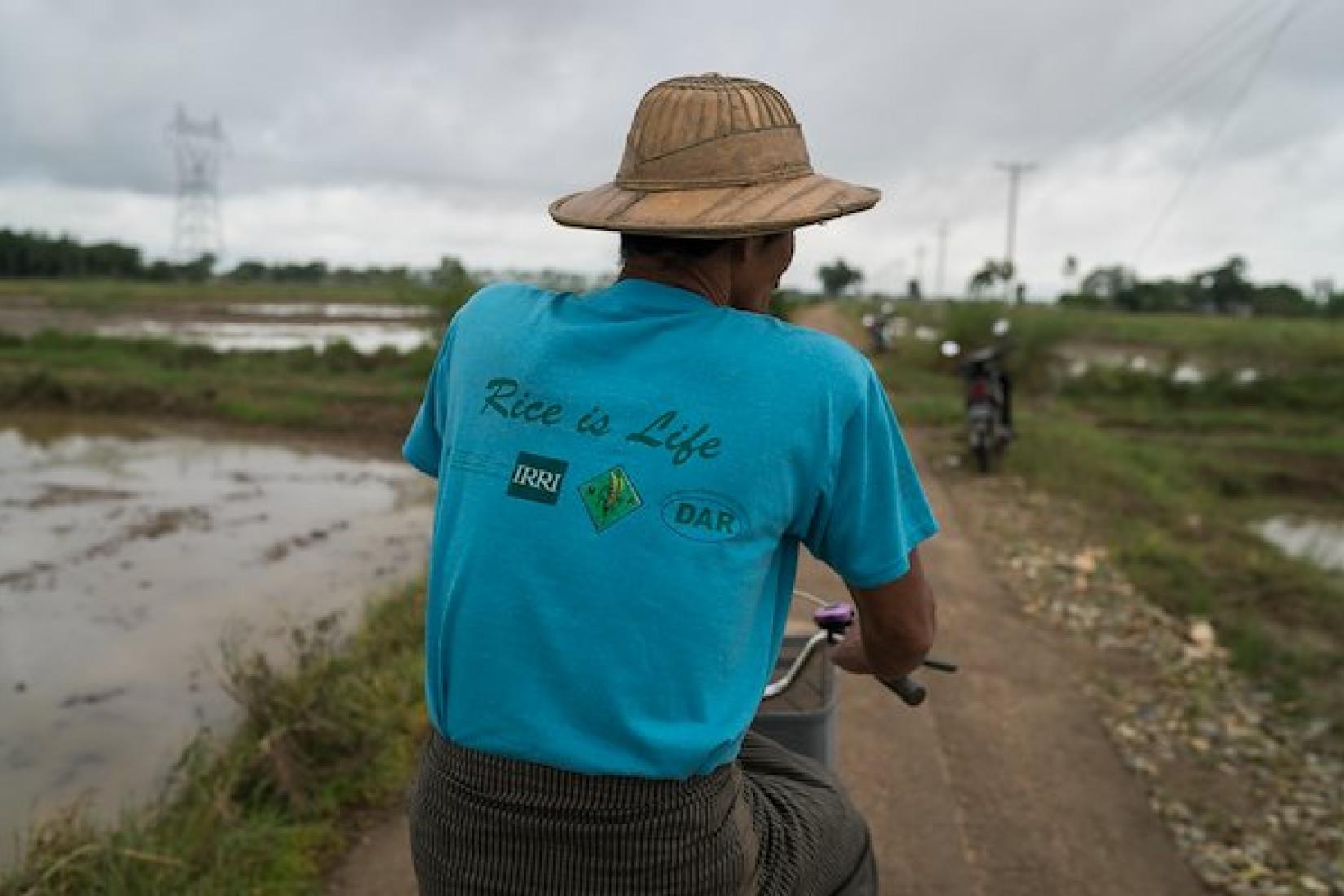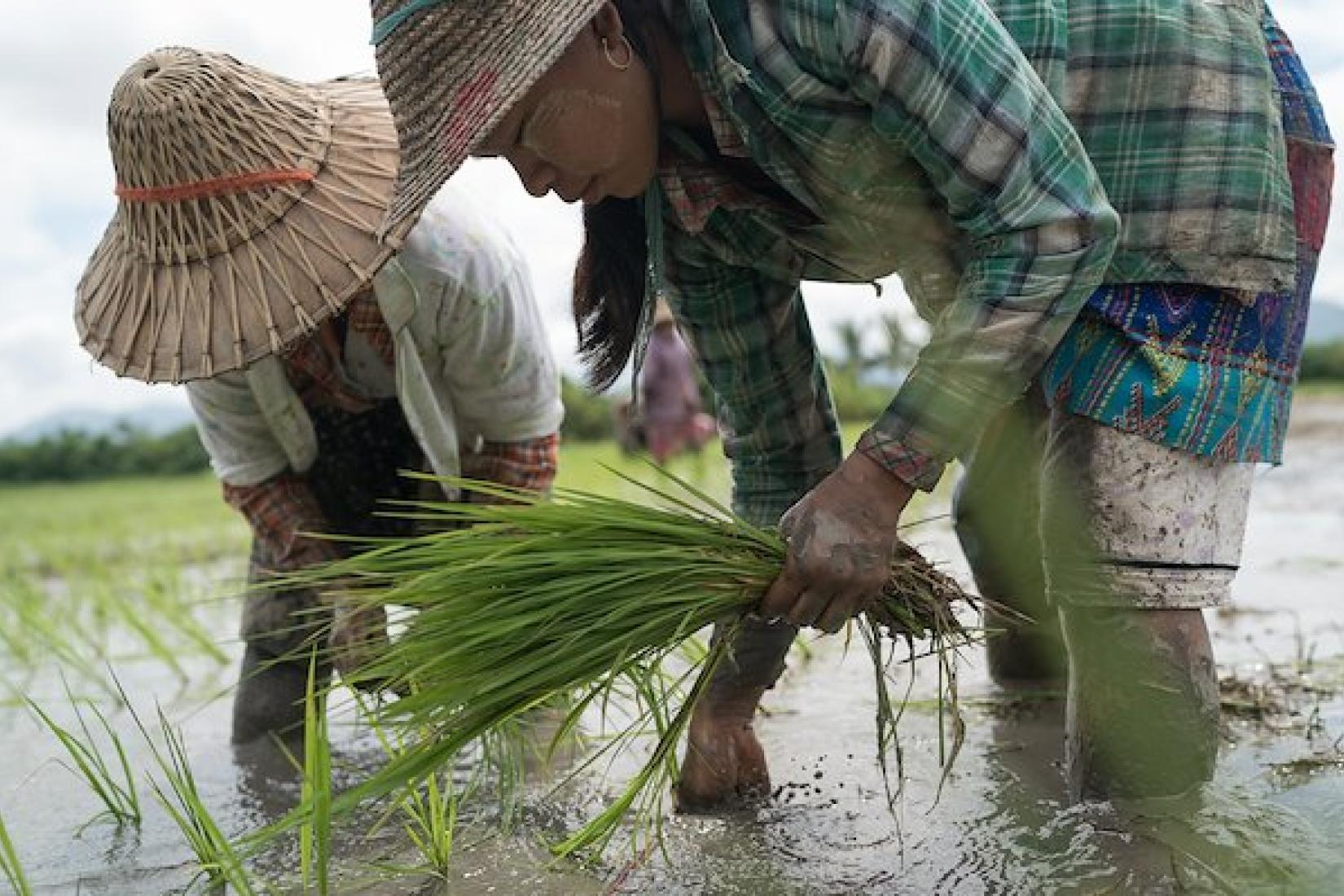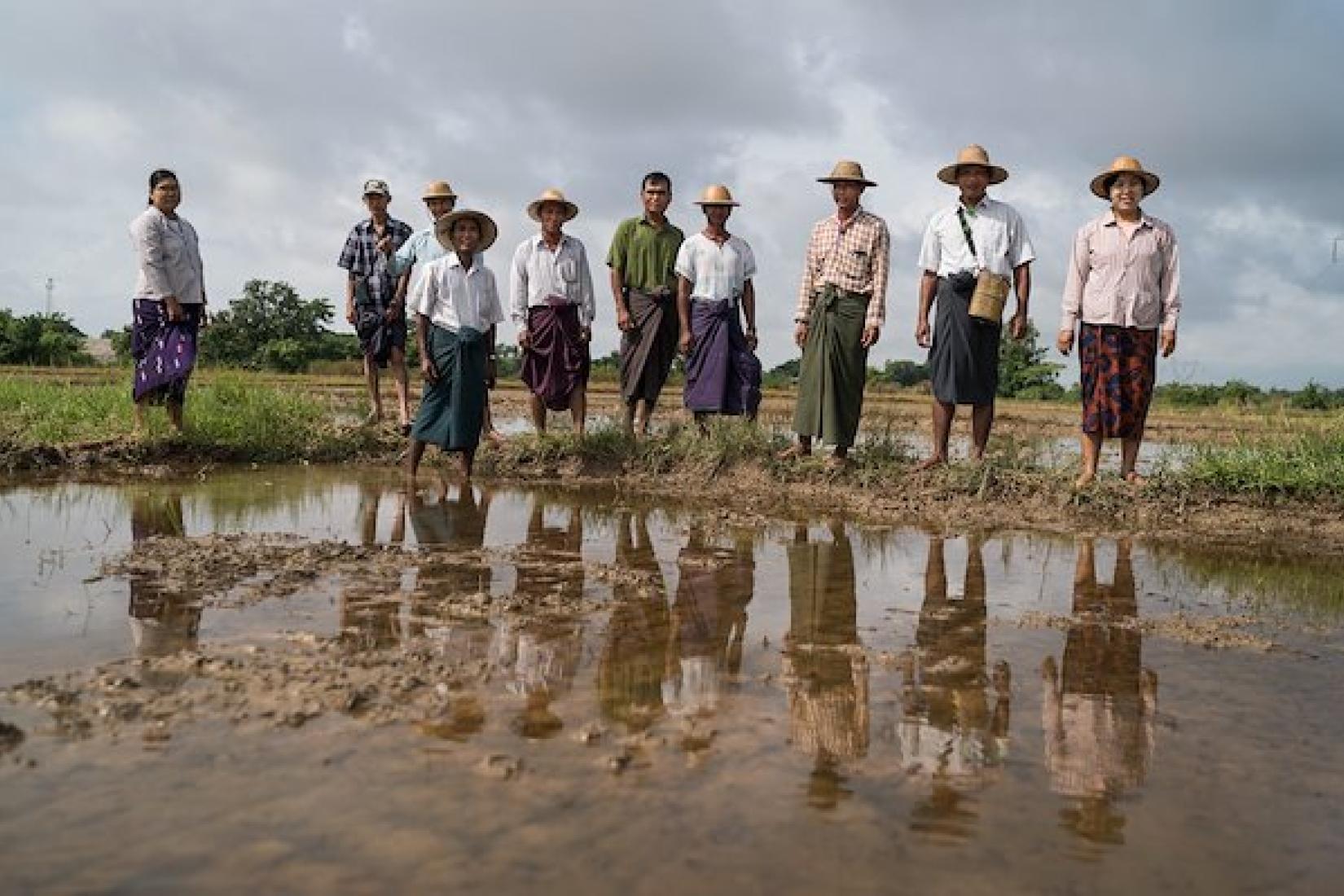 Most importantly, the trainings that have been provided to the farmers ensures that there is sustainability beyond the life of the project – something that Yee Yee Win from the Department of Agriculture is well aware of and understands can be difficult when ensuring ongoing adoption of the best practices.
But Yee Win remains positive. "In the past, we didn't go and meet with the farmers very often or talk freely with them." However, that is a thing of the past she says proudly. "Because of the project, we are friendly with the farmers like family members and the whole Daik Oo township knows about better farming practices and they are using it. The technologies are widely spread now."
MyRice ran from 2012-2017 and was led by the IRRI in collaboration with Myanmar's Department of Agricultural Research, Department of Agriculture and Yezin Agricultural University.