Date released
24 January 2019
Dr Jessica Bogard and Lydia O'Meara are young Australian nutritional researchers bringing their nutrition and human health expertise to assist in the challenges facing agriculture, such as food security.
LYDIA O'MEARA
Lydia O'Meara says her upbringing in outback Queensland gave her 'a unique appreciation of agriculture, and the nutritional challenges facing rural people'. Fresh vegetables, for example, were anything but by the time they reached the sheep station where she spent her childhood, a 13-hour road trip due west from Brisbane. After moving to the Atherton Tablelands, she studied a Bachelor of Medical Science by distance education from Central Queensland University (CQU) while working at the local hospital.
O'Meara says she was always interested in international aid, having 'done voluntary work as a teenager in Cambodia'. She jumped at the chance to be involved in a protected vegetable cropping project ACIAR is funding in Fiji, led by CQU's Professor Phil Brown. The project is examining the factors that affect the ability of farming families to access and eat diverse foods.
One in three Fijians, or 31% of the population, has diabetes, compared to just over five per cent of the Australian population. According to the World Health Ranking, Fiji has the highest rate of diabetes-related deaths in the world. O'Meara's role in the project was to collect nutritional data, which she says was quite an eye-opener.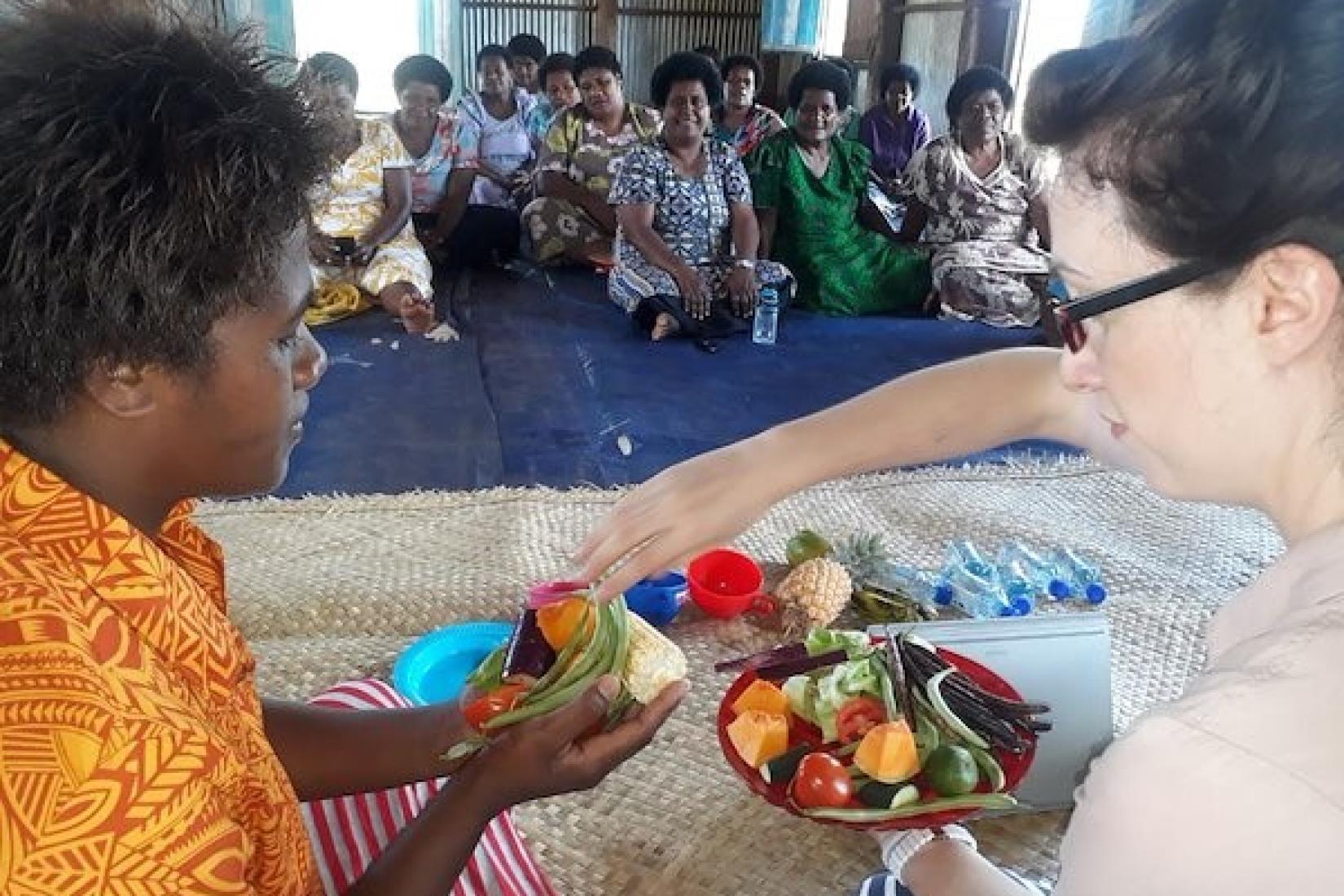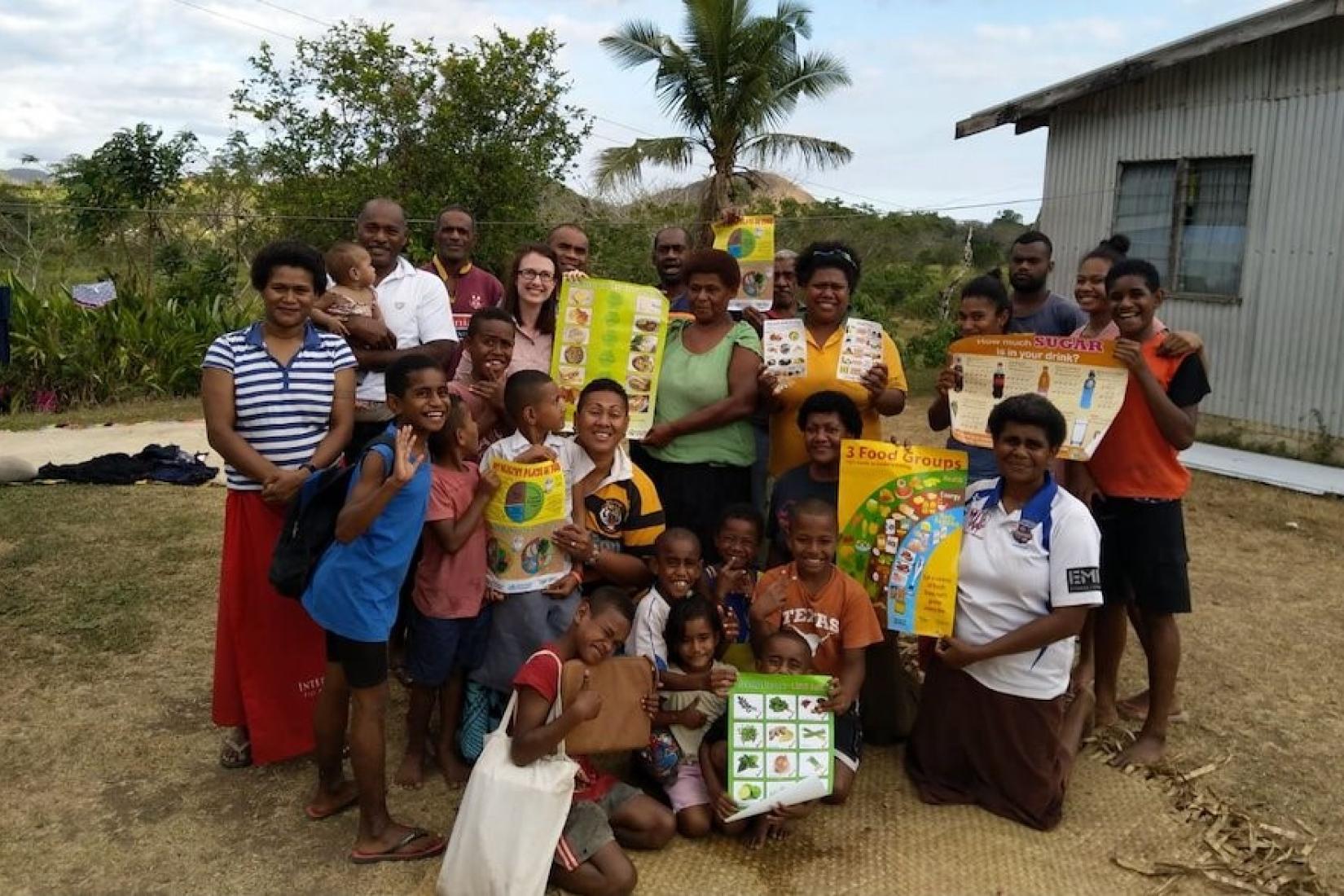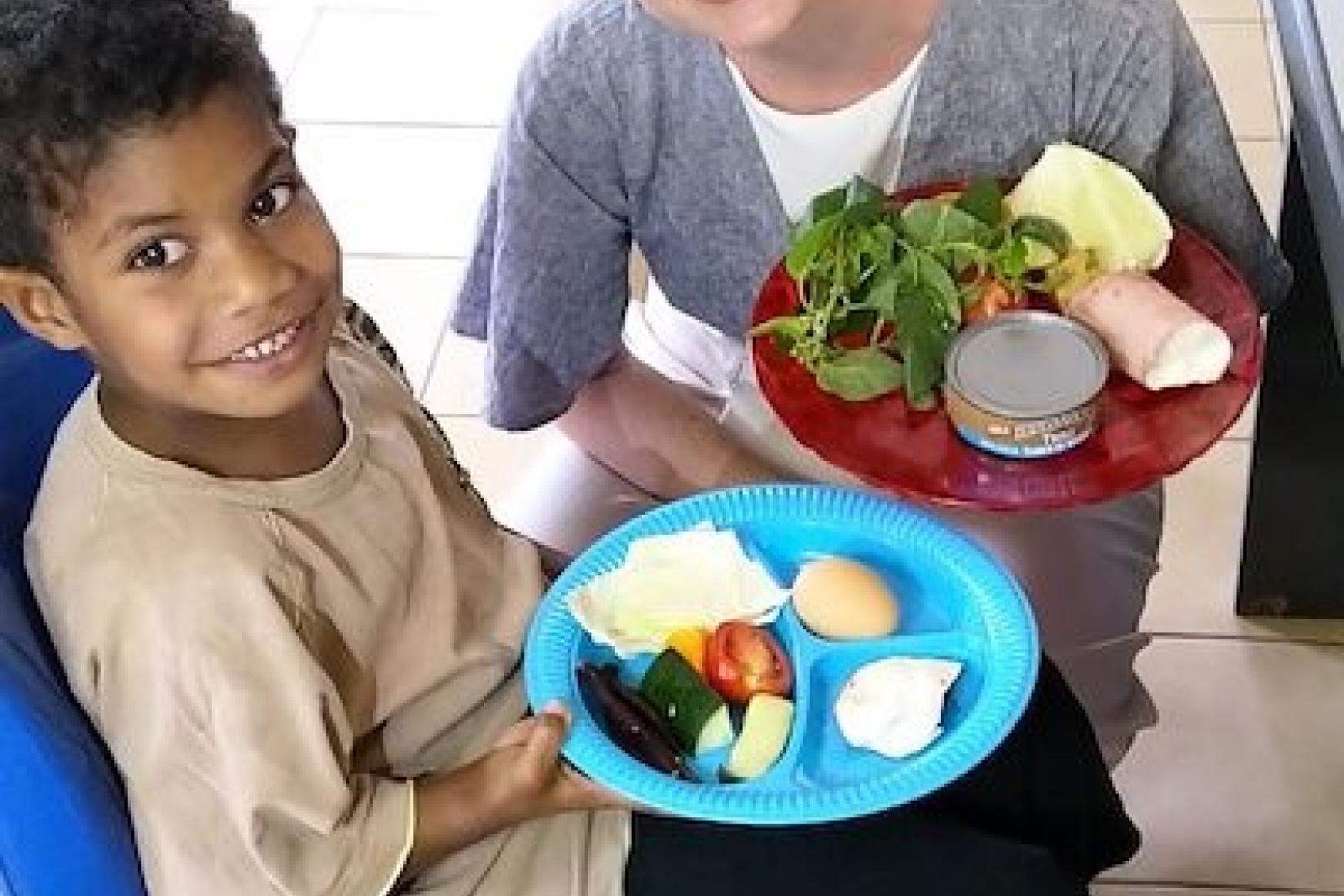 'We did some 24-hour food recall work—a typical breakfast could consist of white rice with coconut cream, and tea with four teaspoons of sugar. In the Pacific, there's an emphasis on eating carbs,' she says, 'and protein is only eaten on special days, such as Sundays.'
She is now writing up the data reports, and will 'perhaps pursue a PhD next year' but will remain focused on contributing her nutritional expertise as part of a multidisciplinary team.
'Food security is not just about ensuring people have enough food to eat. It's also about ensuring they have access to an affordable, diverse diet, which includes a colourful variety of fruits and vegetables to improve their health. It will be exciting to see where this goes in the next 20 years and hopefully we can all work together to make a difference.'
DR JESSICA BOGARD
Originally trained as a clinical dietitian, Dr Jessica Bogard was looking for something different to her hospital role of one-on-one patient counselling. When the opportunity to work as a volunteer for 12 months with WorldFish in Bangladesh arose, she seized the chance.
As a city dweller, born and bred, this project was her first foray into agriculture. 'It was really interesting work,' Bogard says, 'bringing together agricultural research and nutrition. I extended my stay in Bangladesh, and then came back and wrote up the project as a PhD, which I finished last year.'
She remained at WorldFish until early this year, when she joined the Commonwealth Scientific and Industrial Research Organisation (CSIRO) as a nutrition systems scientist in their agriculture and food unit. 'My work at the CSIRO is quite broad,' Bogard says. 'I sit with the global food and nutrition security group under the agriculture and global change program. It's an interesting area, because there is a lot of momentum globally on the importance of linking food systems to nutrition and health.'
Her role is to be the nutrition voice in a multidisciplinary team that includes agricultural scientists, environmental scientists, and data and modelling experts—all working to find solutions to the big challenges facing agriculture, such as climate change and food security. 'I try to influence research so that nutrition and human health are part of the discussion.'