Date released
22 February 2019
In my grumpier moments, it seems we are living in an often-depressing world characterised by ever more evidence of environmental damage, glossed over by the myopic ephemera of increasingly nasty social media, and amplified by the systemic preference for bad news of the mainstream press.
So it was incredibly refreshing last week to spend a couple of days in the foothills of the Himalayas seeing first-hand how communities have transformed whole landscapes and delivered sustained environmental improvement, coupled with equitable community development, sustained over more than 50 years of continuous improvement supported by well-targeted Australian Aid.
The full story of Nepal-Australia partnerships in community forestry deserves a much larger telling than this blog. For those wanting to know more, a good visual introduction featured on ABC TV Landline last year and there have been more detailed evaluations (see references). 
Australian support for Nepali forestry began in 1966, and from 1976 it became known as the Nepal-Australia Forestry Project (NAFP), supported through AIDAB and then AusAID. It has been described as Australia's longest-running aid investment. Through the 1970s and 1980s, the NAFP supported reforestation of community lands in the steep middle hills of Nepal, the foothills of the Himalayas. Crucially, from the outset the project was based around active participation of local communities in an internationally significant community forestry approach, that used local and introduced broadleaf and pine species proven to grow well on degraded sites. By 2006, about 21,000 hectares of new community forests had been established in the Sindhu Palchok and Kabhre Palanchok Districts that were the focus of early Australian efforts.
By the early 1980s, the importance of remnant forests to subsistence agricultural lifestyles in Nepal was recognised, as was the ongoing degradation of these remnant forests due to increasing population. A Nepali District Forester (Dr Tej Mahat) worked with the NAFP staff (including Dr Robert Campbell – ex Forests Commission Victoria) to develop the first approaches to supporting local management of remnant forests – then termed Panchayat Forests.
By the late 1980s, NAFP staff (led by Australians Dr Don Gilmour and Dr Bob Fisher) championed the development of operational procedures for District Forestry Offices to hand over management of local forests (both remnant native forests and the replanted forests) to Community Forestry User Groups. Other donors (UK, Swiss, USA, Finns, World Bank) also supported the Nepal forest sector, both to reform the policy framework for community forestry, and to implement the new approaches across the country.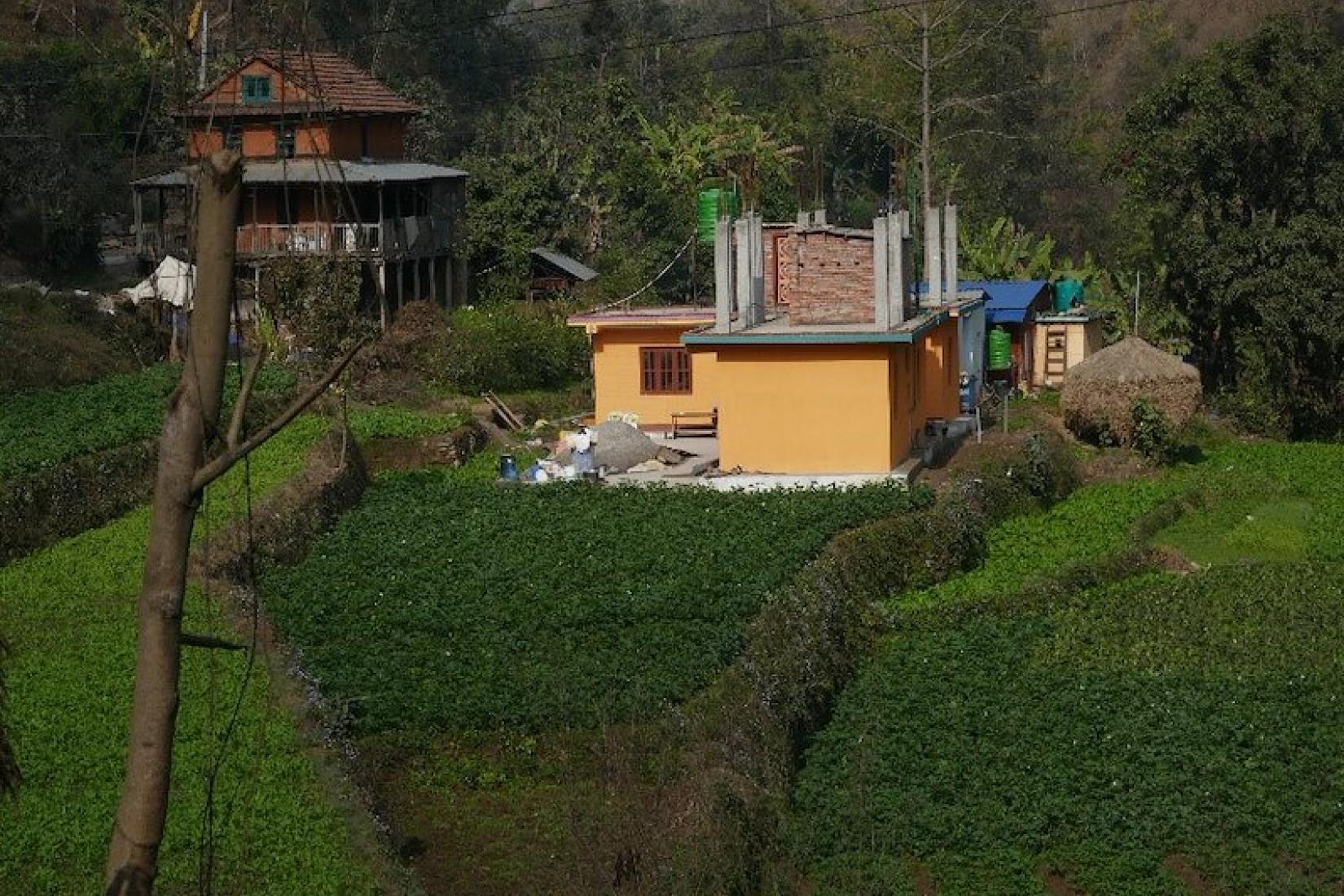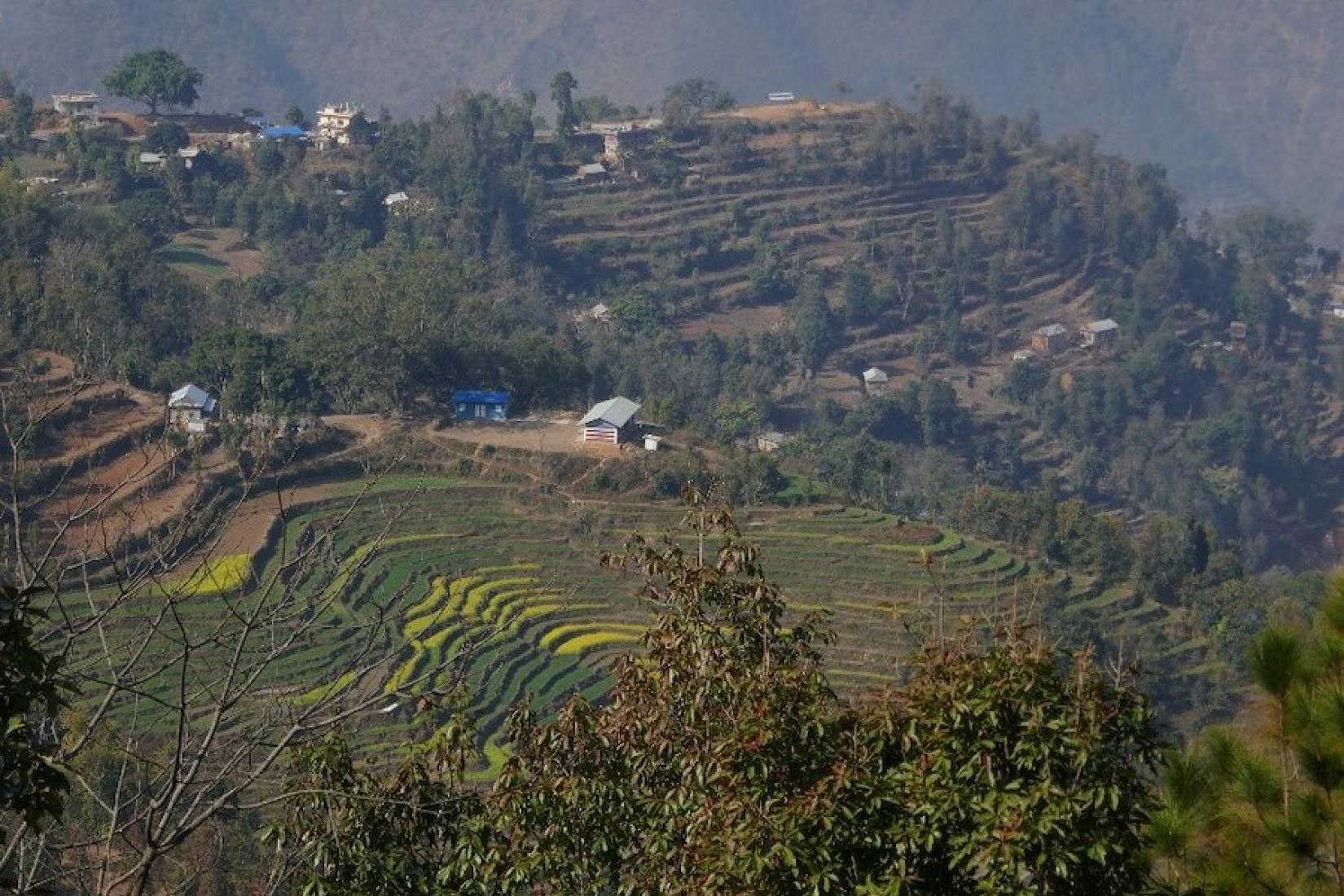 Generations of Australian foresters gained invaluable experience working in this program, and generations of Nepali foresters have undertaken postgraduate training in Australia or have trained with Australian foresters in Nepal. By the early 1990s, when a mid-career Tony Bartlett was working in Nepal, the by now Nepal-Australia Community Forestry Project was working with around 200 Community Forest User Groups. By 2017, 1.8 million hectares of accessible national forests in Nepal had been handed over to 19,361 Community Forest User Groups that together engage 2.4 million households – about 45% of all households in Nepal according to the 2011 census. Coincidentally, the large-scale reforestation efforts catalysed by this project and driven by the community have increased forest cover in Nepal back up to 45% of the country – a phenomenal achievement.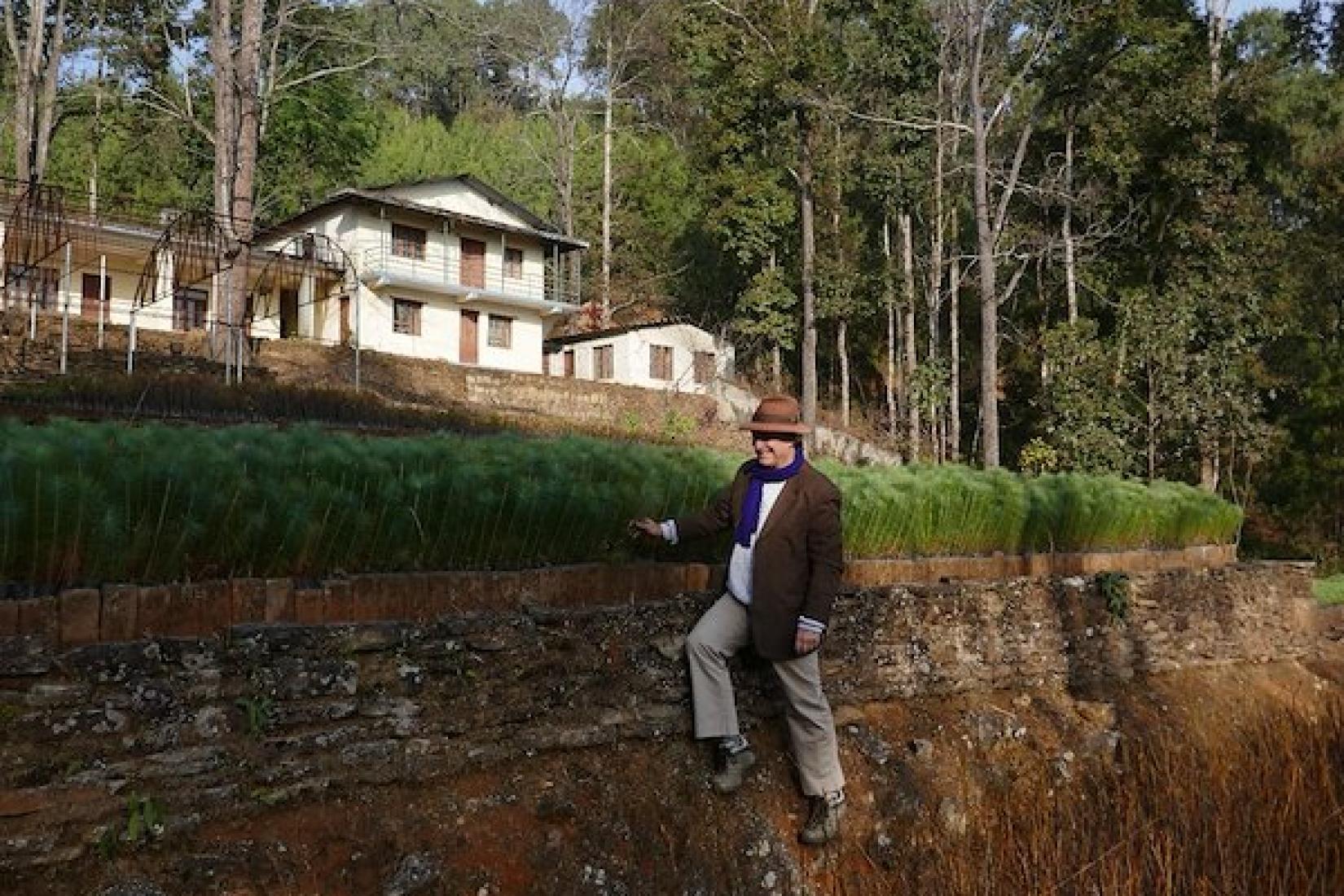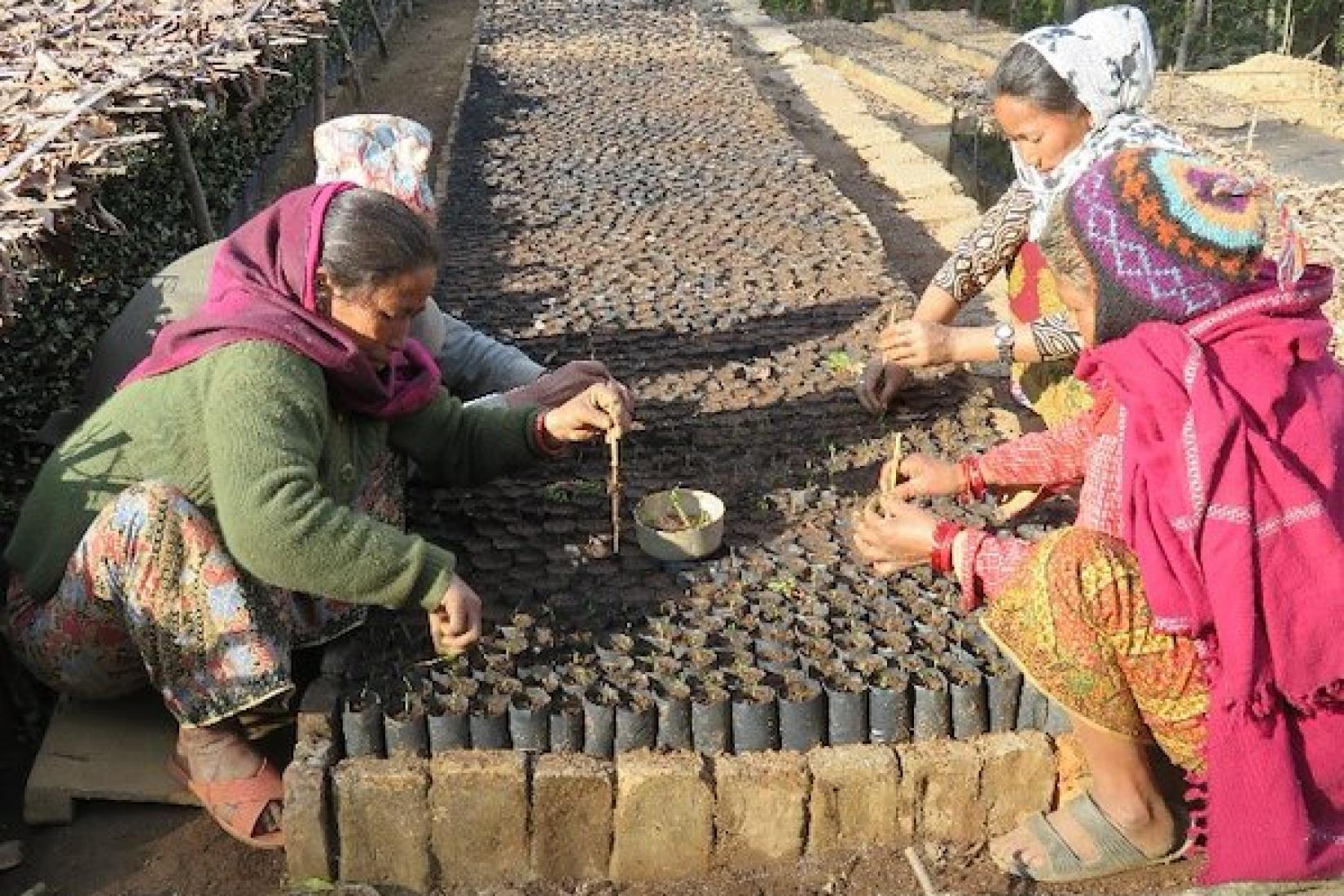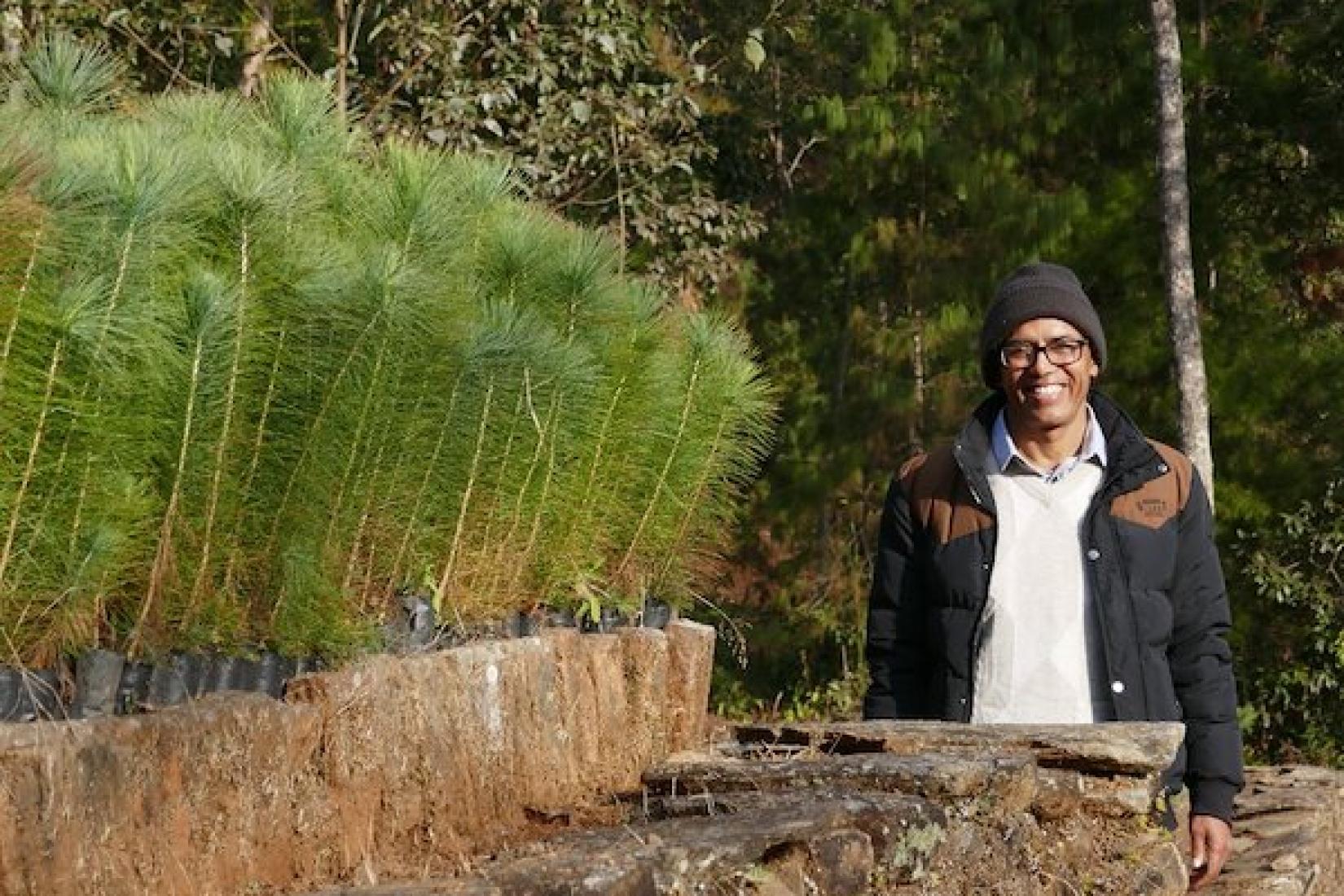 ACIAR re-engaged with Nepal's community forestry sector in 2013, through the EnLiFT (Enhancing Food Security and Livelihoods though Agroforestry and Community Forestry in Nepal) project. The first phase (2013-18) aimed to enhance livelihoods and food security from improved agroforestry and community forestry systems in the Middle Hills of Nepal, with field sites in Kavre district and also in Lamjung district, located in the western region. Partners included the University of Adelaide, University of New South Wales, the World Agroforestry Center (Bogor), the Government of Nepal's Department of Forests, non-government actors Forest Action Nepal, Nepal Agroforestry Foundation, International Union for Conservation of Nature, SEARCH-Nepal, Federation of Community Forest Users of Nepal (FECOFUN) and the Institute of Forestry of Australia and New Zealand.
The first phase of EnLiFT produced good results and impacts from its work on improving agroforestry systems and understanding the challenges of the recent phenomenon of large areas of under-utilised land in villages. But its work on revitalising approaches to community forestry had most impact with the Government of Nepal. 
Key results included:
The development of new approaches to re-introduce participatory silviculture and commercial management of community forests – known as Active and Equitable Forest Management;
Social science research to reform planning and control of community forests (which limited legal utilisation of the community forests), working with national and district officials and selected community forestry user groups – known as Strategic and Inclusive Planning;
Reactivation of the community sawmill at Chaubas through a community-private partnership, enabling 330 local households to obtain sawn timber for house reconstruction following the 2015 earthquakes;
Development and application of a new approach to influence change in forestry policies – known as the EnLiFT Policy Labs - which helped to reform policy and regulatory arrangements favouring community-based and market-oriented forest management.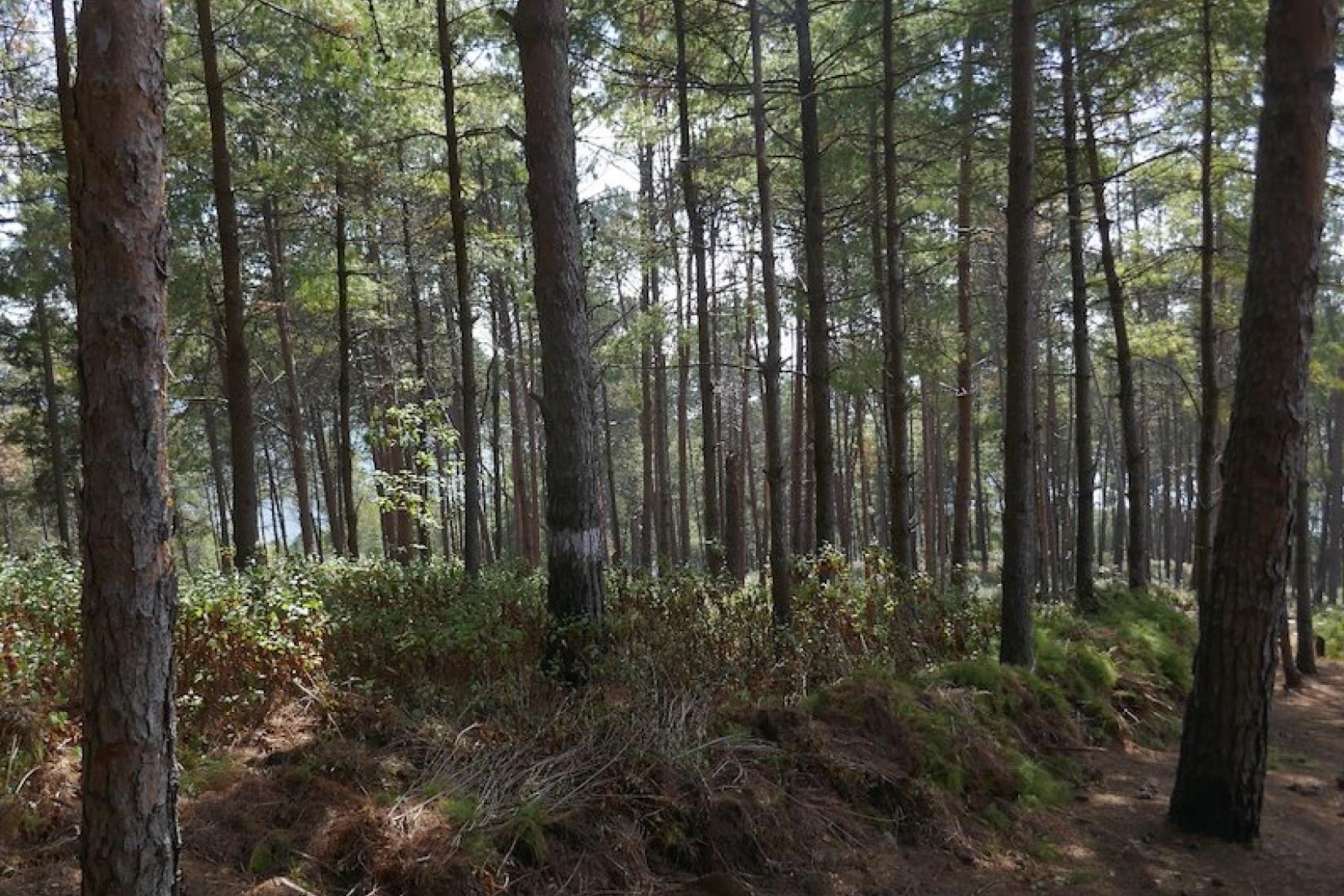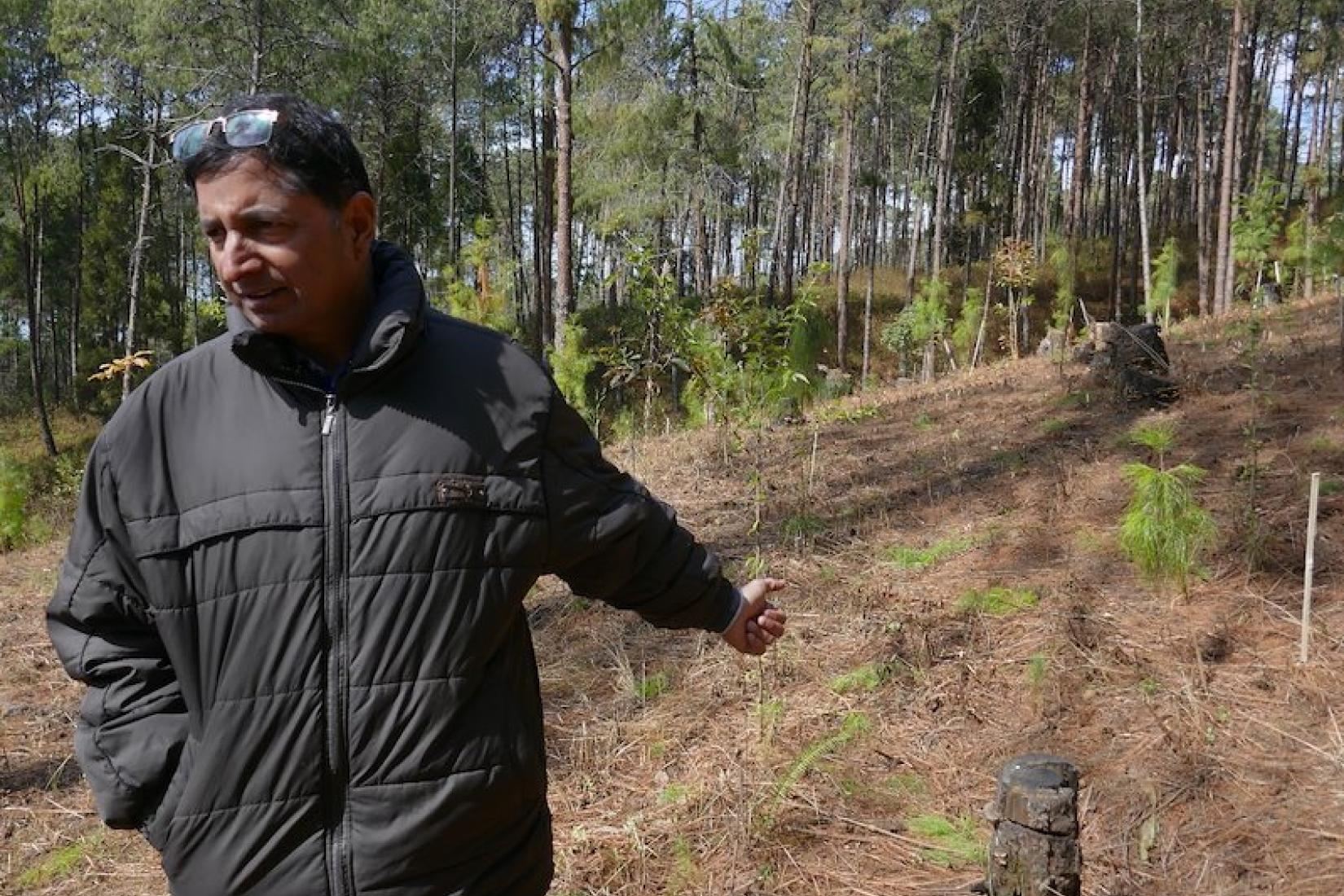 The second phase of EnLiFT commenced in late 2018, led by Professor Ian Nuberg at the University of Adelaide. This aims to improve forest management practices in community forests and private land for benefits in terms of livelihoods, social equity and environmental impact. It will achieve this through the following objectives:
To enhance adoption and benefits from Active and Equitable Forest Management (AEFM) and improved private forestry practices;
To develop and institutionalise community forestry planning, governance, and gender equity frameworks within the context of a new local government system; and
To design and facilitate the establishment of pro-poor, small-scale forest enterprises.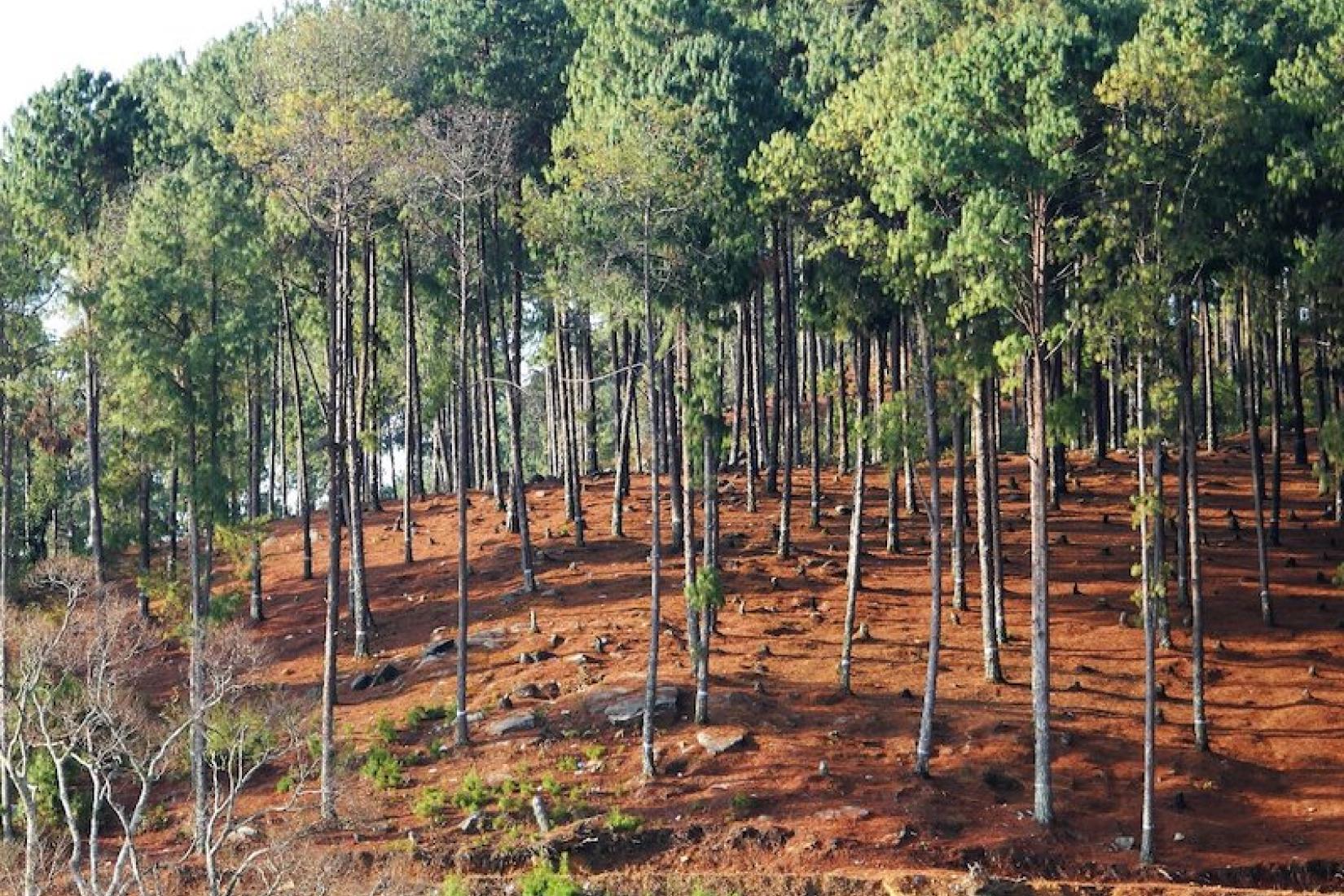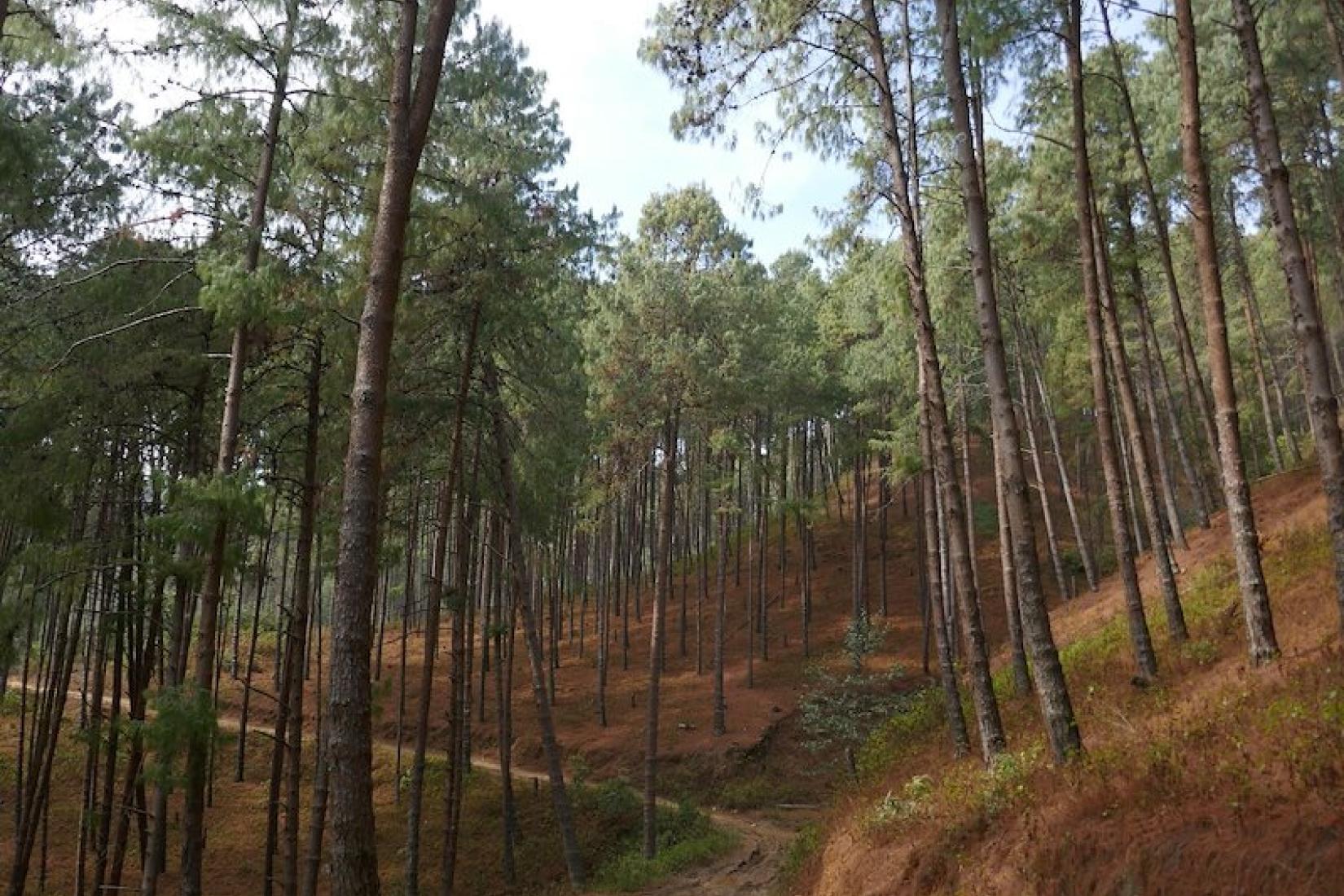 Community forestry in Nepal is an inspiring success story in terms of afforestation and reforestation of often difficult sites at scale. The Community Forest User Groups have done an outstanding job growing, managing and protecting their forests from grazing, fire and illegal logging. However it is not clear that existing governance structures at community, local, provincial or federal government levels are either structurally or culturally well equipped for commercial harvesting, value-adding and marketing of these forests in ways that deliver an assured and adequate return back to the growers – the community. Several sawmills have been established, but they have yet to find a sustainable and profitable business model under community ownership. At a wider level, competition policy dictates that round logs must be sold at auction rather than by private treaty, yet experience to date suggests that collusion and intimidation by powerful interests serve to reduce competition at auction, driving prices down. Lack of efficient processing and corruption along the value chain in Nepal are such that it is cheaper to buy imported timber in Kathmandu from as far away as Africa and Indonesia at around 3-4,000 rupees/cubic foot, than the locally grown Sal (Shorea robusta) timber at around 6,000 rupees/cubic foot.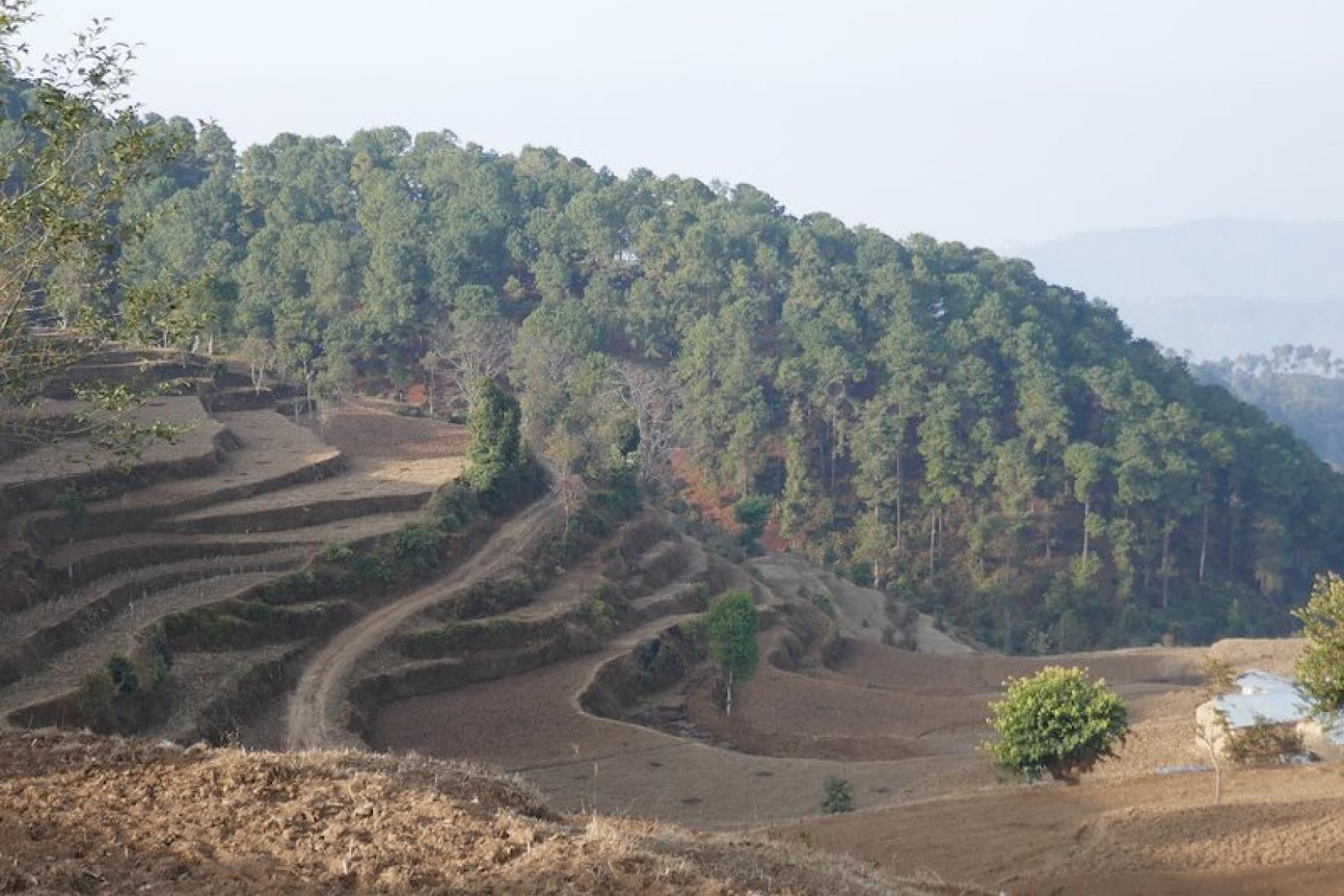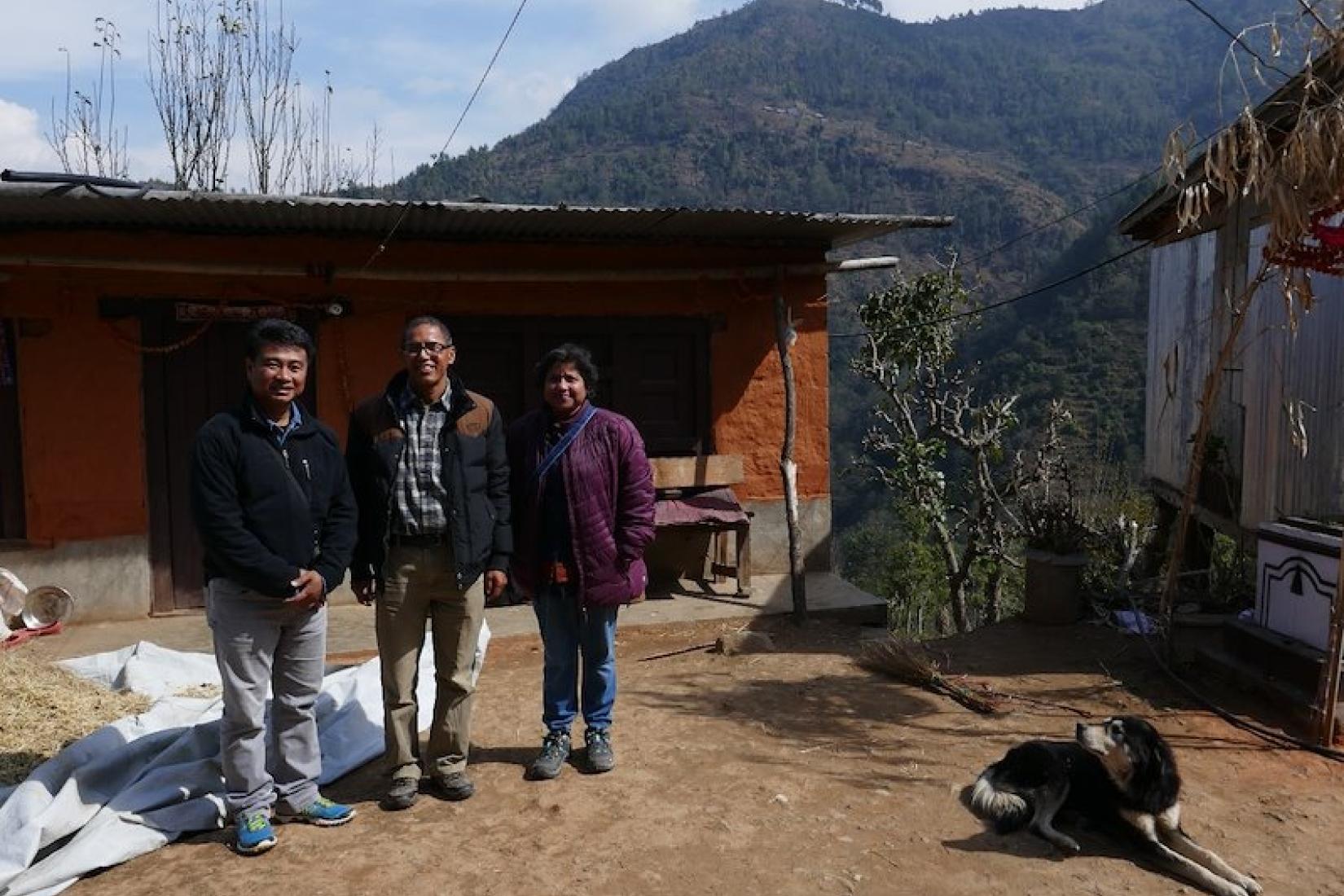 At the request of the Government of Nepal, EnLiFT2 is focusing its activities back in the two districts (Kabhre Palanchock and Sindhu Palchock) where NAFP operated. The project will be scaling up implementation of community forestry, developing revised planning approaches (consistent with the new, decentralised federal government structure) and exploring development of a greater number of pro-poor, small-scale forest enterprises.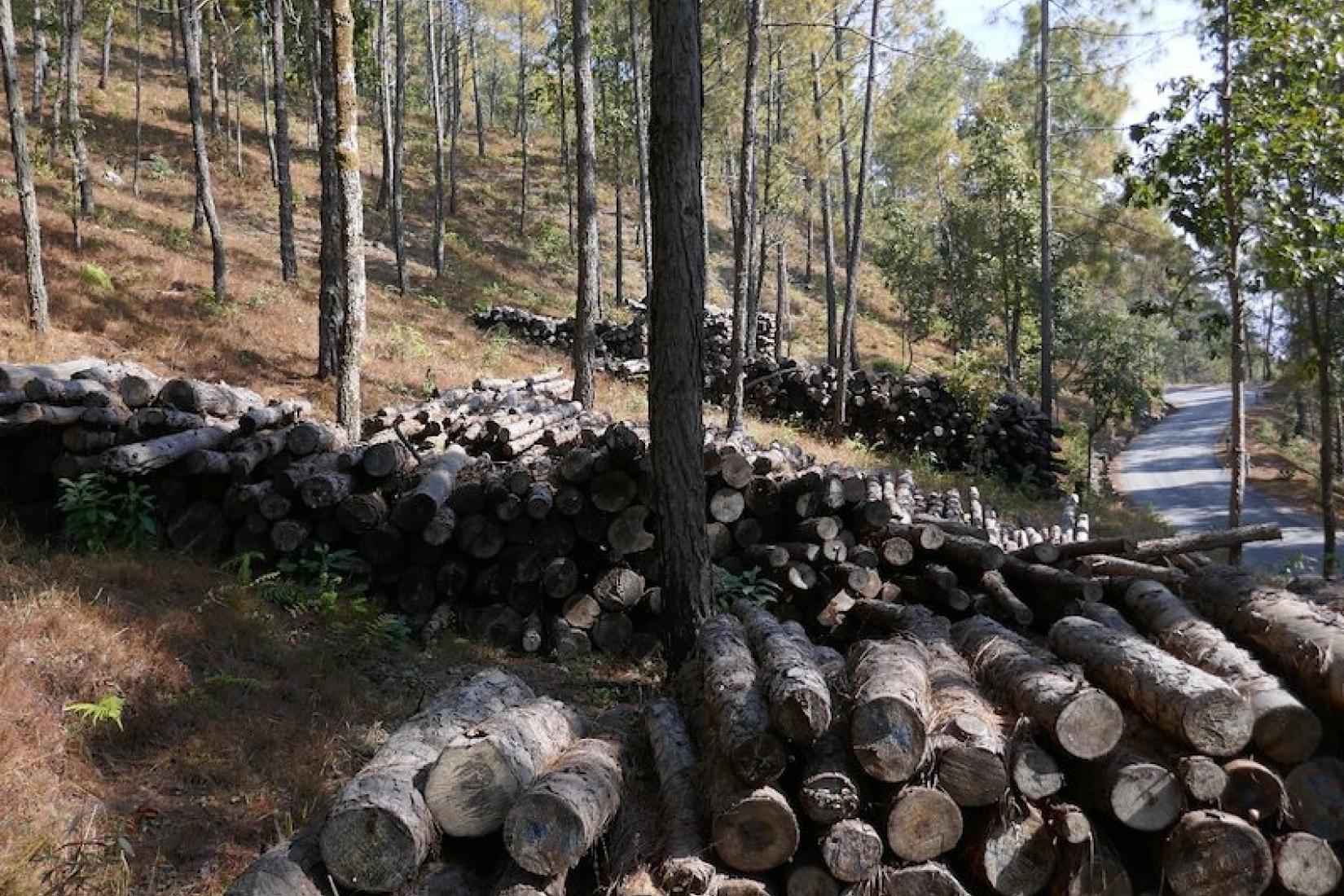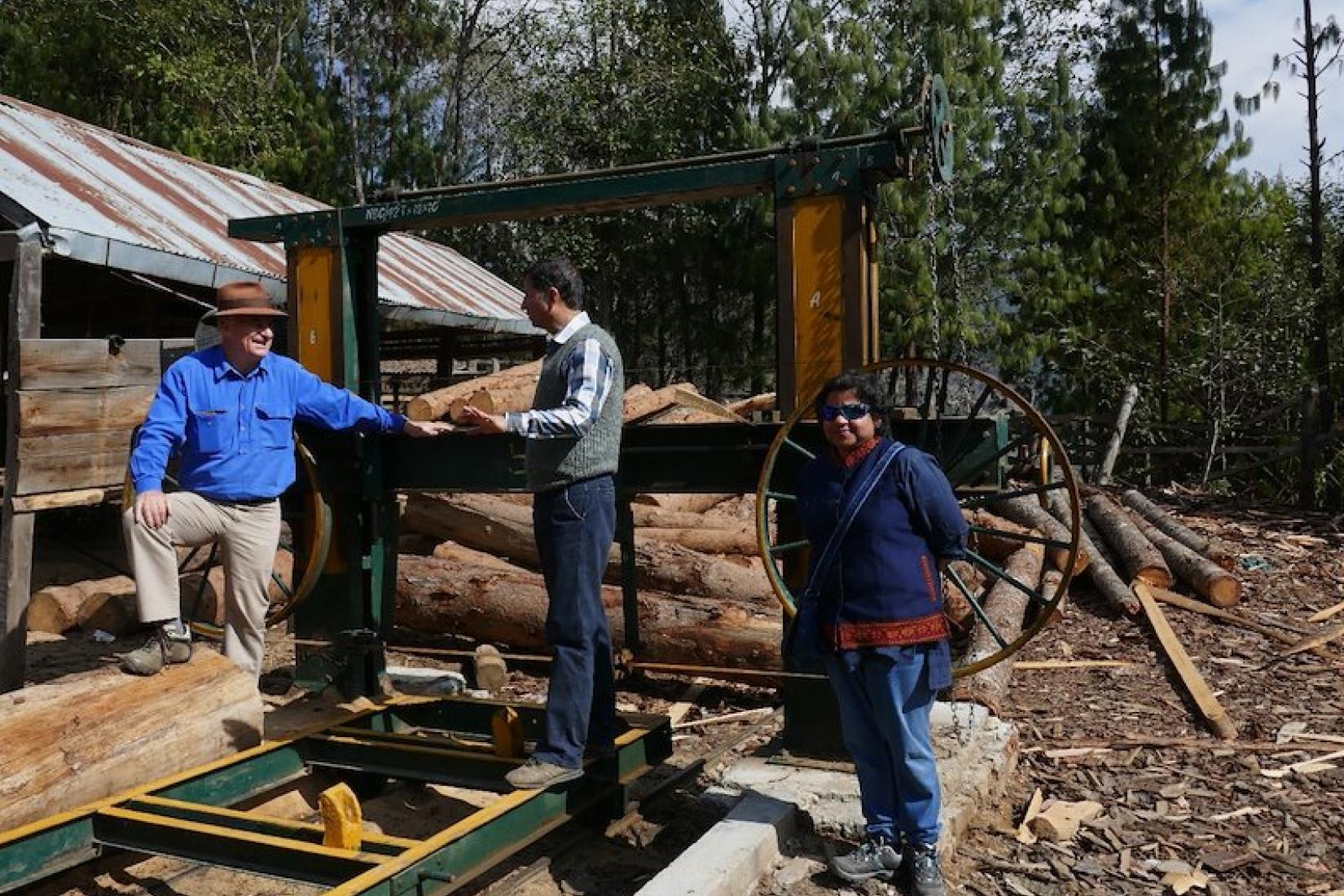 A key focus of EnLiFT2 is to look at more equitable and competitive models for adding value to and marketing the community-grown timber and non-timber forest products, and at the associated enabling policy and governance frameworks. The research team is collaborating closely with CFUGs not only to manage and regenerate their forests, but also to effectively market and value-add to maximise returns to the communities and the forests. Craig Johns from the University of Adelaide is looking at value chains and enterprise development, including for private forests, and Dr Doug Bardsley from the University of Adelaide is working from a socio-ecological perspective to ensure that these efforts target community priorities and reflect community values. Policy development uses innovative "Policy labs" that directly engage senior officials. The Government of Nepal has a "forests for prosperity" policy that EnLiFT2 is supporting and developing, aiming to strengthen livelihoods, expand employment, and address gender equity issues in decision-making and benefit-sharing.
This project is strongly supported by His Excellency Shakti Bahadur Basnet, the Minister for Forests and Environment, who has an excellent understanding and is deeply appreciative of the history and on-going Australian contribution to community forestry in Nepal.
In the early days of the Nepal-Australia Forestry Program, science leadership came predominantly from Australia. One of the most encouraging features of the EnLiFT project is the tremendous local research team led by Dr Naya Sharma Paudel (2018 JDF), Dr Edwin Cedamon (former JAF) and Mr Shambhu Dangal, with advice from Dr Popular Gentle from Oxford Policy Management (another Australian PhD graduate and former student of Nora Devoe), who is also an informal advisor to the Minister and influential in the emerging policy architecture for forestry (especially community forestry) in Nepal.
This is an outstanding example of the value of deep trusting partnerships based on shared objectives, and of continuity of aid investment based on sound science. Like many of ACIAR's most high-impact projects, this is another great example of ACIAR-funded research complementing DFAT/AusAID-funded development aid. Forestry is a long-term business, but potentially transformative - environmentally, economically and socially. Against a backdrop of changing climates and associated hydrological cycles and extreme weather events, it is increasingly urgent that we accelerate afforestation and reforestation efforts to increase tree cover at a landscape scale, especially on steep lands. In order to avoid trade-offs with food security and rural livelihoods, we need models for re-integrating perennial woody vegetation into agricultural systems in productive ways that benefit local people, and regional and national economies. The EnLiFT project, an inspiring partnership between Nepal and Australia, is an international leader in this vital endeavour.
REFERENCES
For current project documents, see https://enliftnepal.org/enlift-1-reports-and-publications/
AUSAID 2006. Recovering Shangri La: The partnership in community forestry between Nepal and Australia 1966-2006. J. Cribb. Canberra Australian Agency for International Development: 18pp.
Bartlett, A. G. and Malla, Y. B. (1992) Local forest management and forest policy in Nepal. Journal of World Forest Resource Management 6, 99-116.
Gilmour, D. A. and Fisher, R. J. (1990) Villagers, forests, and foresters: The philosophy, process, and practice of community forestry in Nepal. Sahayogi Press. Kathmandu Nepal. 212 pp.
Griffin, D. M. (1988) Innocents abroad in the forests of Nepal: an account of Australian aid to Nepalese forestry. Canberra, Anutech Pty Ltd. 188 pp.