Date released
22 February 2023
Community-led forest restoration trials in Solomon Islands will help form strategies for the future redevelopment of the country's forest resources and will provide a model for similar initiatives globally.
Over recent decades, timber harvesting from native forests in Solomon Islands has provided an important source of national export income – as much as 70% in some years. But many of these repeatedly logged forests have failed to regenerate naturally, and now the country is running out of timber for its own communities and for export.
A new ACIAR-supported project is underway, working with local communities to test different ways to restore forests and to identify the forest services and values communities most want to maintain.
Professor Helen Wallace at Griffith University in Australia leads the Livelihoods in Forest Ecosystem Recovery (LIFER) project for ACIAR and said there is a critical need to find ways to restore the forests in Solomon Islands.
'This is an important part of Solomon Islands government policy because it is potential future revenue, but it is also important for the livelihoods of local communities,' said Professor Wallace.
'In addition to export income, about 90% of people in Solomon Islands are dependent on forests for all sorts of things, for food, for medicine, for animals that live there, for building materials. Between 80% and 90% of forests have been logged and people have lost access to that resource.'
LIFER is a 6-year project that officially began in January 2023, building on a pilot project funded by the United States Forest Service on Kolombangara Island. Professor Wallace said 4 experimental restoration treatments are planned, and these will be replicated in up to 8 communities.
Treatment 1 will serve as the control, with protection but no active effort to restore the forest.
Treatment 2 is 'assisted natural regeneration' where weeding and thinning, for instance, will be used to help valuable species re-establish themselves.
Treatment 3 is 'enrichment' and includes management activities and replanting trees that communities have identified as important for future use.
Treatment 4 is a more intensive 'agroforestry' approach, with substantial planting of timber species, along with other useful tree and food crops.
Professor Wallace said the first steps will involve talking to communities about how they use their forests and what they want and need from future forests – what their aspirations are.
'We have some species in mind for the different treatments, such as indigenous fruit trees and nut trees like Canarium indicum, which produces ngali nut (also known as the galip nut), along with species commonly used for building materials, and some target timber species. But final tree selection will be guided by the participating communities,' said Professor Wallace.
Forest incomes and leadership
The project will fund participating communities to maintain the trial sites during the life of the project, and to help monitor tree growth, biodiversity and the livelihood benefits for local communities.
The project will also explore other activities to support livelihoods, such as nurseries to produce seedlings, gathering herbs for food and medicine, and beekeeping. These all provide ways for women, in particular, to earn money.
'We really want to try to empower local women and give them a voice in forest management and promote leadership in forest governance. This will include working with the National Council of Women,' said Professor Wallace.
Workshops to help women develop business skills could also be included, building on a previous ACIAR-supported project in Papua New Guinea and the Pacific region helping communities to increase incomes through agroforestry. This included supporting entrepreneurial opportunities for women, with training  in small business skills, value-adding, food processing and organic certification.
Dr Eric Katovai is Dean of the Faculty of Science and Technology at the Solomon Islands National University and has studied the impacts of logging in his home country for many years. He will lead local ecological research efforts as part of the LIFER project.
Dr Katovai said more than 90% of accessible forests in Solomon Islands have been logged. Buffer zones along waterways, which are protected by law, are also under threat in some parts of the country as they represent the only remaining timber resource. Some areas have been logged multiple times, and there is currently no policy in place to guide how many years an area of forest should be allowed to recover before being logged again.
'We've reached the stage where the heavily logged forest cannot regenerate without intervention,' said Dr Katovai. 'Because most of the trees have been removed, that has changed the microclimate in the forest. This is favouring particular species that also prevent other native trees from re-establishing.
'This project with ACIAR is not a full-scale restoration project. But the knowledge we gain from these experiments can be workshopped to local communities, allowing them to restore their forests.'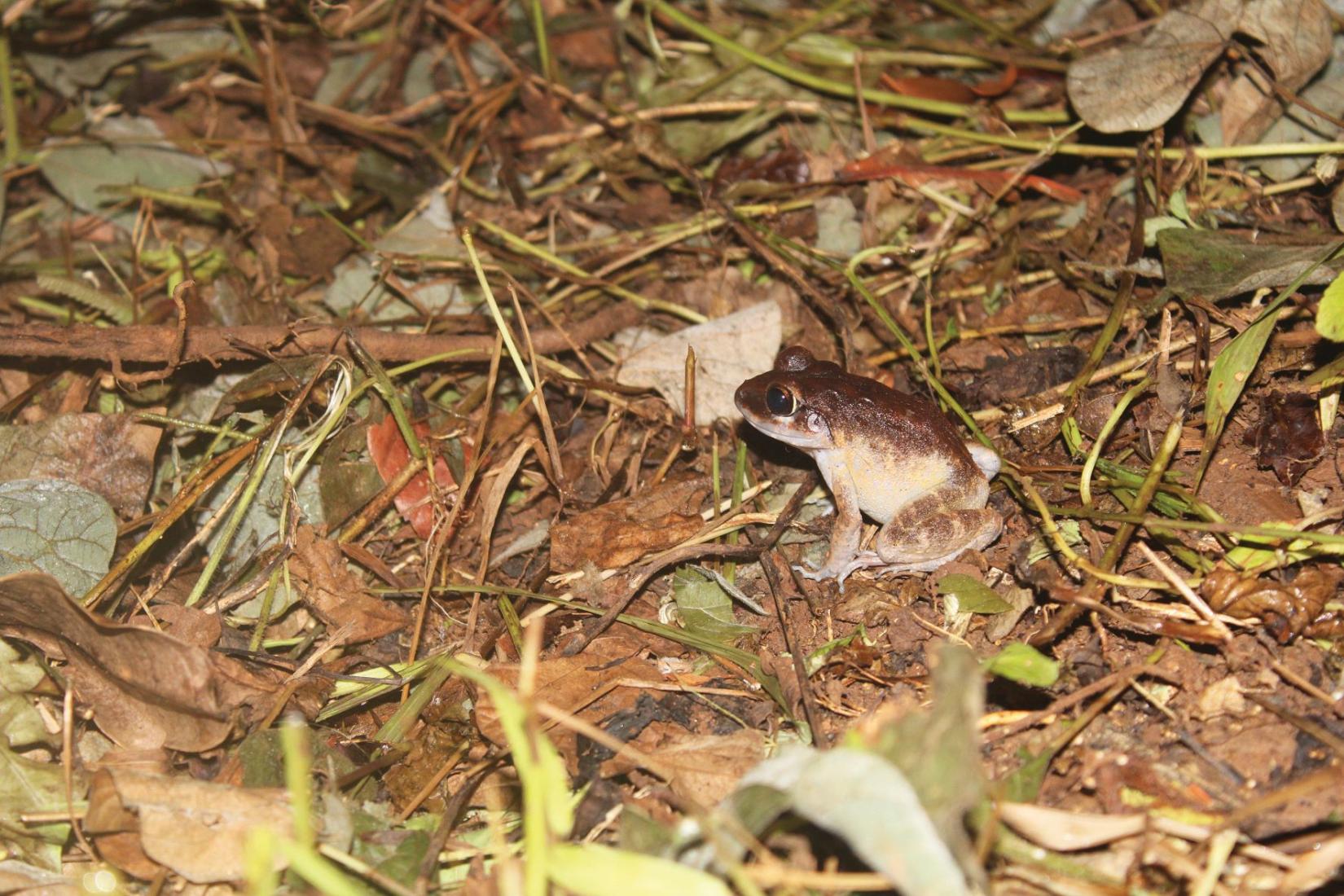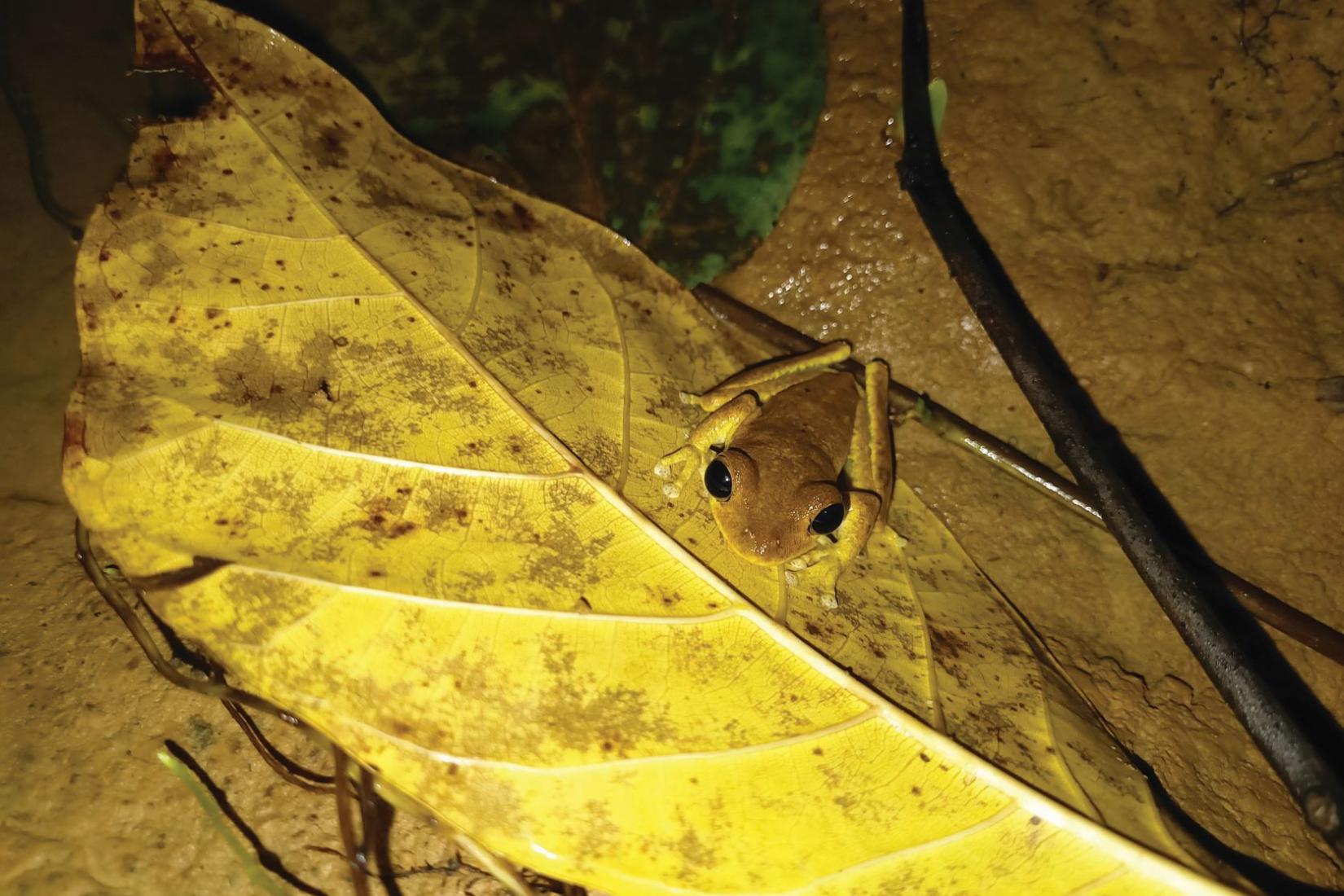 Value in ecosystem services
While researchers at Griffith University will do economic assessments of the different restoration treatments, Dr Katovai and his team will help assess ecosystem services.
'Ecosystem services don't necessarily put money in your hand, but they help support life in the environment,' said Dr Katovai. He highlighted clean water as one example. Following forest logging, sedimentation in local waterways had increased, turning streams brown and reducing the quality of drinking water.
Carbon sequestration is another ecosystem service that will be assessed, and one that could provide an alternative source of income – from carbon credits.
'We'll be trying to see how much carbon is captured within each of these treatments. There are a lot of carbon trading initiatives happening at the moment, and the experiments in this LIFER project might give us some good information to venture into that in the long term.
'And whatever information comes out of this research can actually be shared across Solomon Islands, and with other countries where there has been logging activity such as Vanuatu and Fiji. It will certainly help local communities in heavily logged areas to execute their own forest restoration and to develop best practice restoration protocols.'
ACIAR Research Program Manager, Forestry, Dr Nora Devoe says the LIFER project represents new territory for ACIAR with its focus on native forests, rather than forestry plantations.
'Managing and sustainably harvesting native forests requires a different range of expertise to managing plantations. The research team working on this project brings that expertise,' said Dr Devoe.
'The project aims to help communities see which treatments provide results closer to their desired outcomes. We think it will also provide a broader model for community engagement, and our partners include Solomon Islands NGOs Ecological Solutions and Dignity Pacific, who are part of the local community, to help with this.'
From a scientific perspective, the project will also analyse which treatments most closely reconstitute the forest ecology. This will link with another international research project investigating tropical forest restoration in Ecuador. Both projects will use the same metrics to provide a rigorous cross-site comparison.
'While LIFER will look at how to most efficiently restore forests and how to most benefit people in that process, decision-making about larger forest restoration is a social process that will be determined by Solomon Islanders,' said Dr Devoe.