Date released
06 November 2017
Cattle farming in Indonesia
Indonesia is the largest archipelagic country in the world with two million square kilometres of land spread over 17,000 islands. With an estimated 261 million people, Indonesia is the fourth most populous country in the world.
The national demand for beef in Indonesia is steadily rising by around 4% each year. This growth is having a noticeable impact on the price and availability of beef in many parts of the country. Smallholder farmers in the eastern part of Indonesia play a big role in national domestic cattle production. Over ten years, the Australian Centre for International Agricultural Research (ACIAR) supported collaborative research between Indonesian and Australian research agencies to increase and improve beef production and transform the lives of smallholder farmers.
Working together with local farmers, researchers increased birth rates through early weaning, controlled natural mating and better nutrition for the cows leading up to mating and in late pregnancy. The improved feed also halved the number of calf mortalities and resulted in weaned calves growing 25 percent quicker.
The challenges for cattle farmers in Indonesia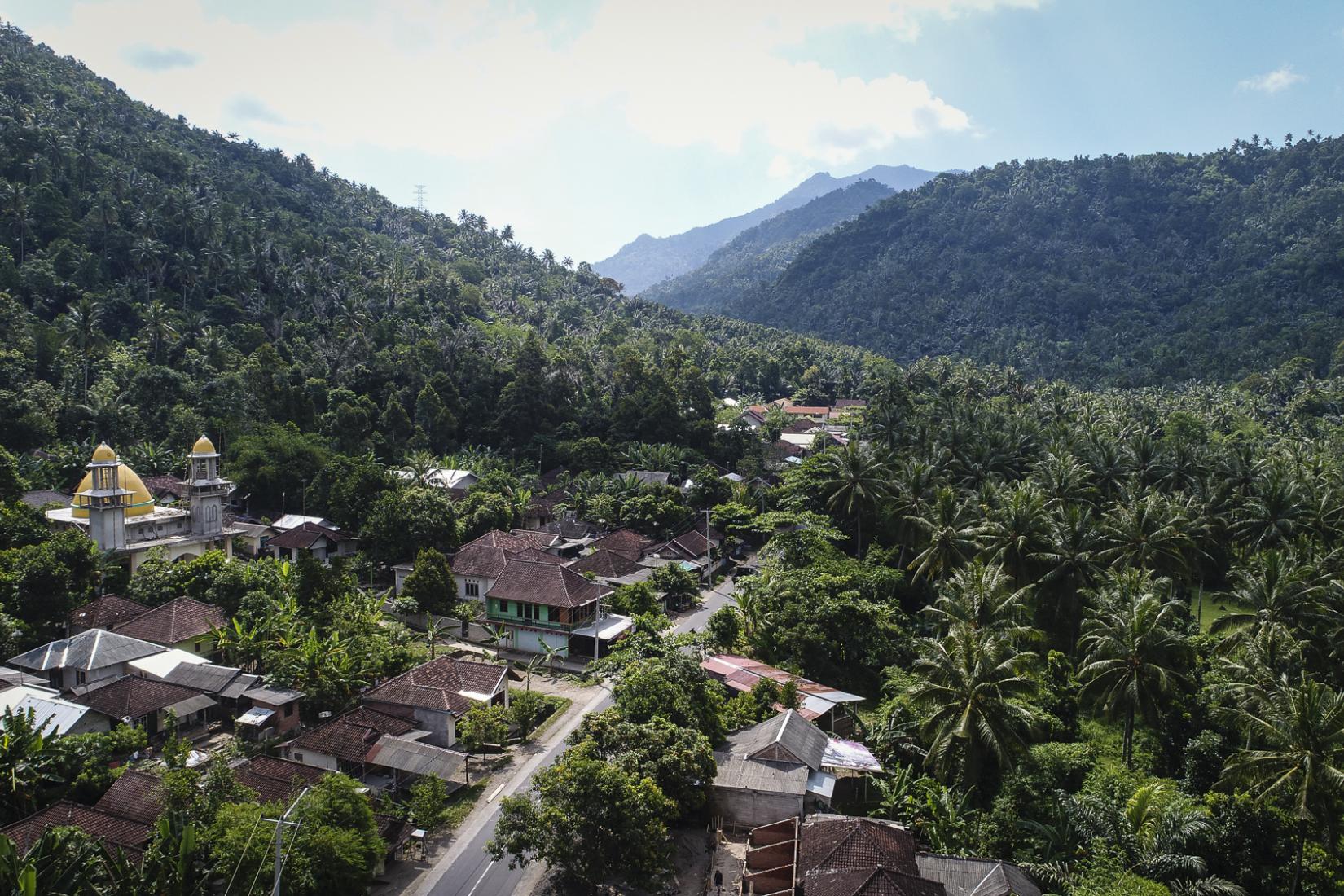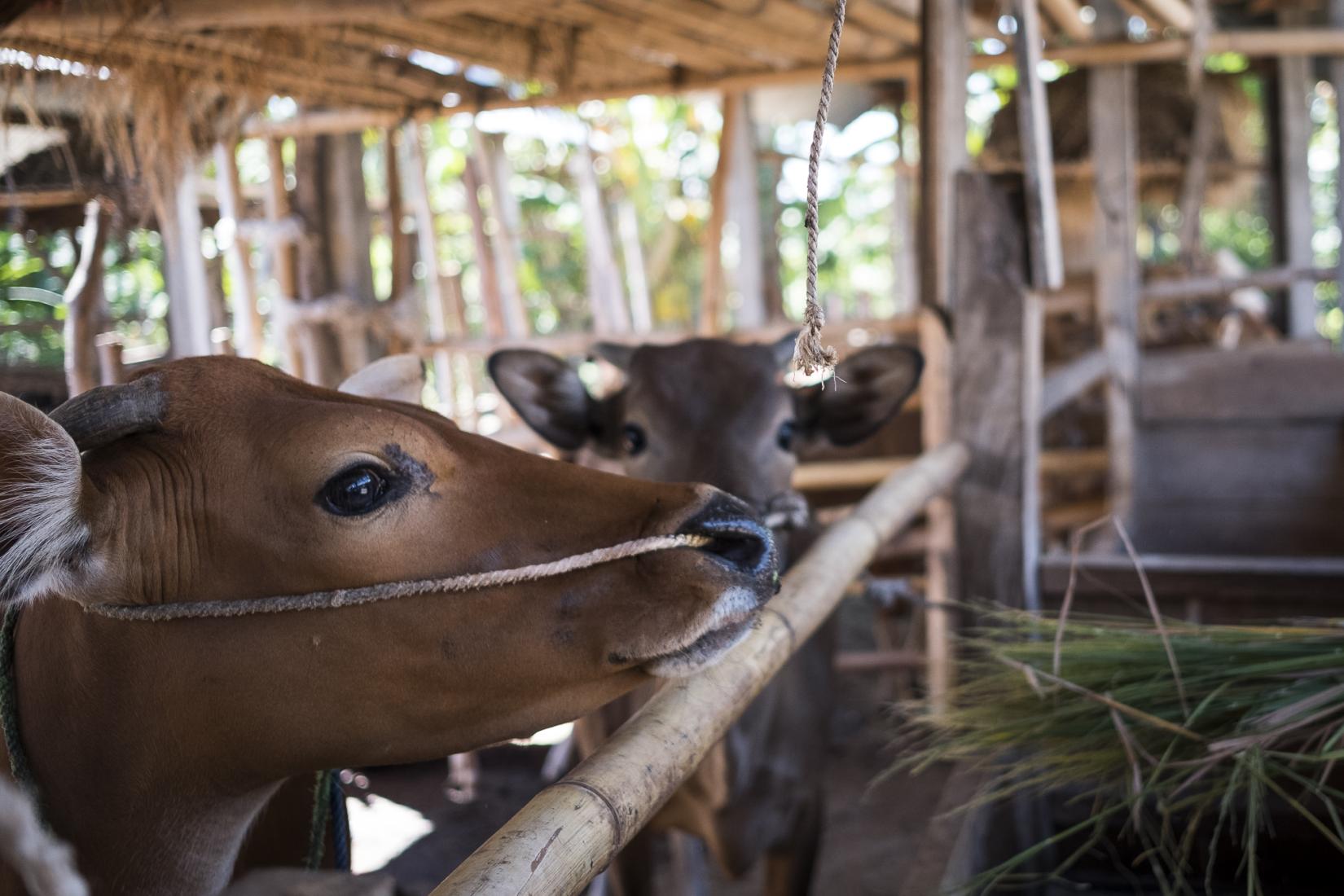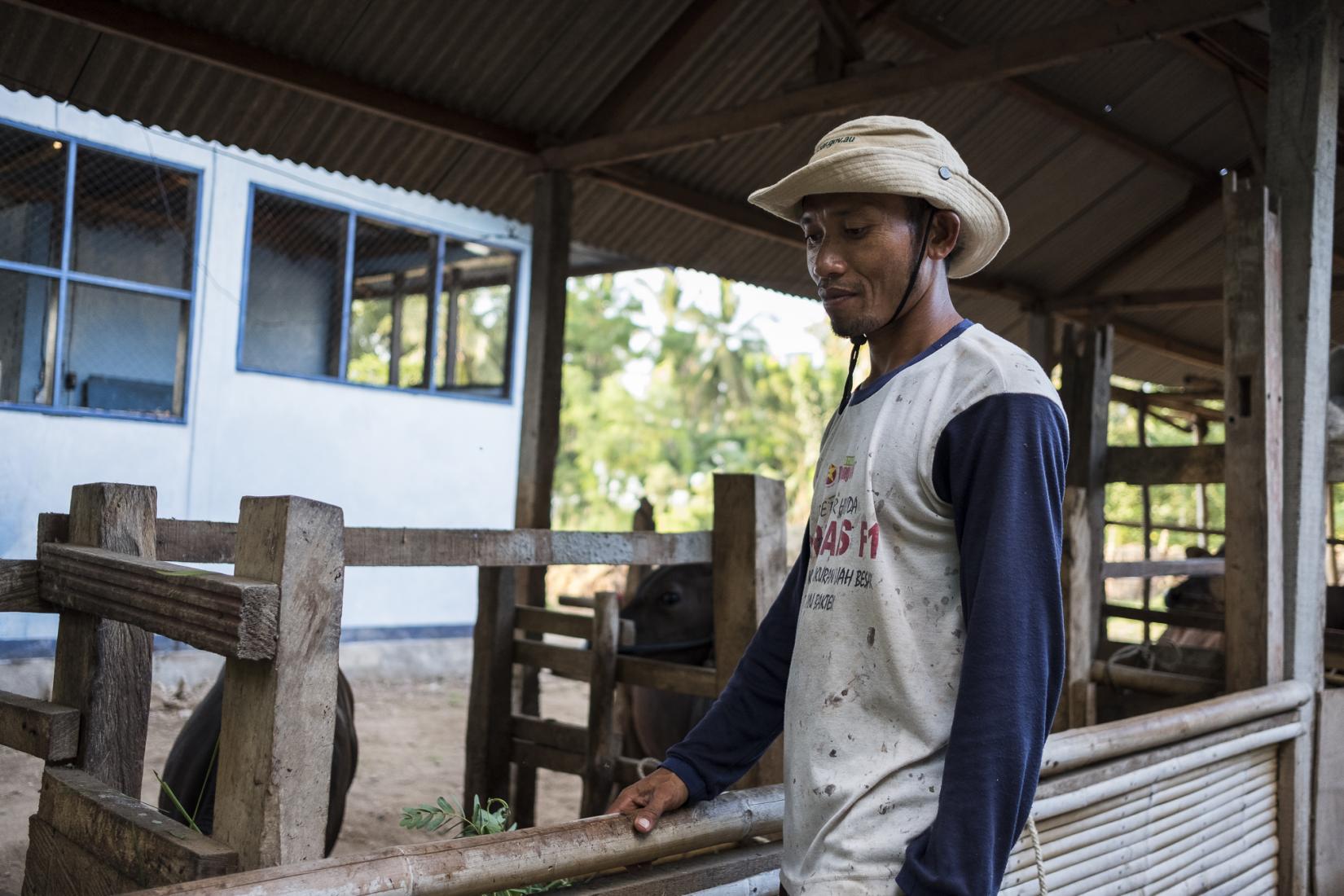 In the past cattle farmers in Indonesia had a number of difficulties in raising healthy cattle. On the Indonesian island of Lombok, farmers like Murdah (pictured above) knew very little about best practice cow management, calf fattening and weaning, and breeding management. In 2010, building on previous cattle research work in Indonesia, ACIAR established a new project working with Murdah and other farmers in his village Karang Kendal in Lombok.
"MY HOUSE WAS A SLUM, WHEN RAIN COMES SOMETIME THE ROOF LEAKS, WE WANT TO CHANGE IT BUT WE DON'T HAVE MONEY, NOT YET. WE JUST LET THE LEAK AND MOVE TO PART WHICH IS DRY." - HARDIANTO.
The project is being led by Indonesian researchers Dr Tanda Panjaitan and Dr Dahlan Dahlanuddin. Dr Tanda, a graduate of University of Queensland, recalls "when I came to visit Karang Kendal Village the first time in November 2009, I saw that the cattle were very skinny, and didn't have enough feed." "It was then that I knew this was the right place to start to work."
The short video below illustrates some of the challenges for cattle farmers in Karang Kendal hamlet.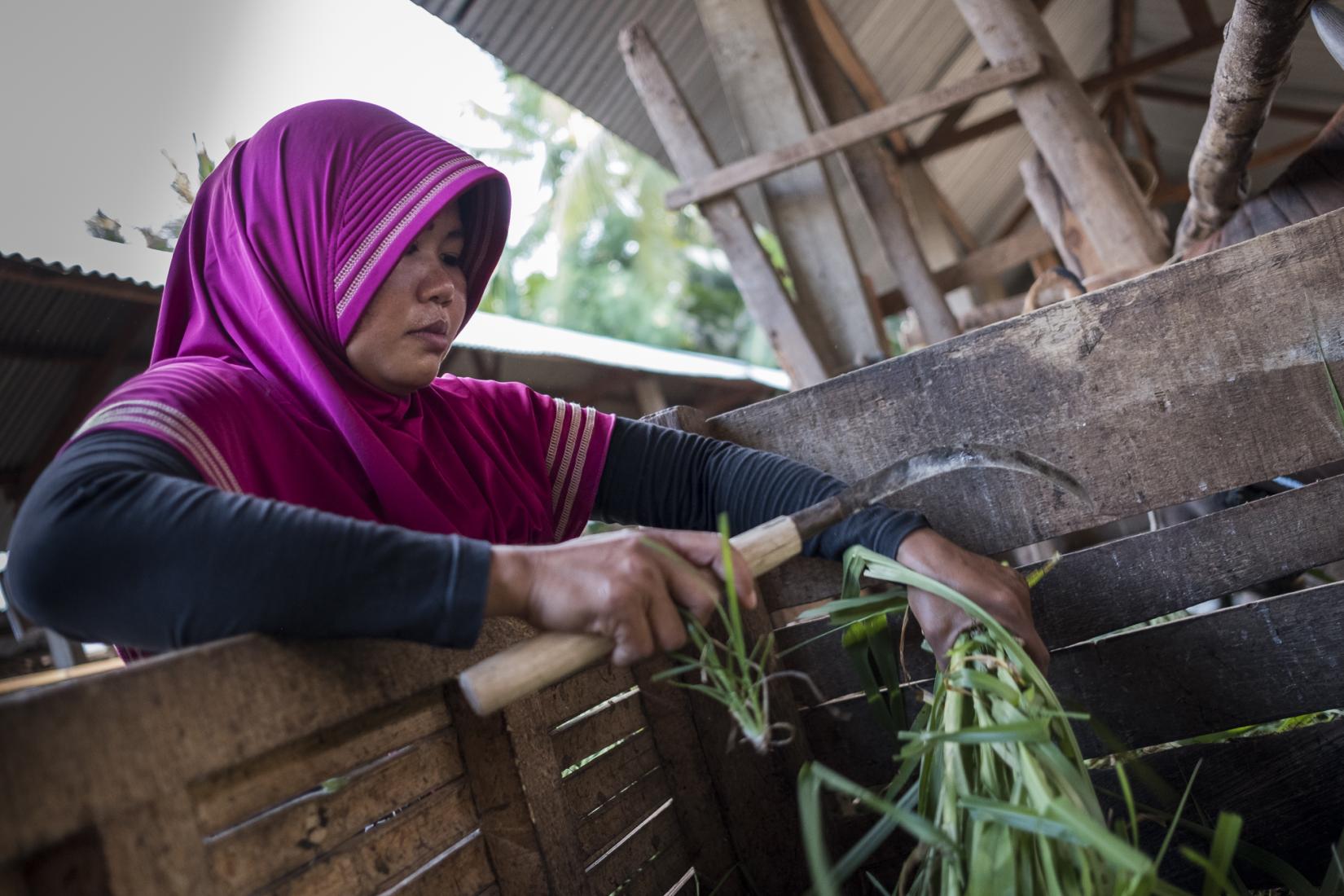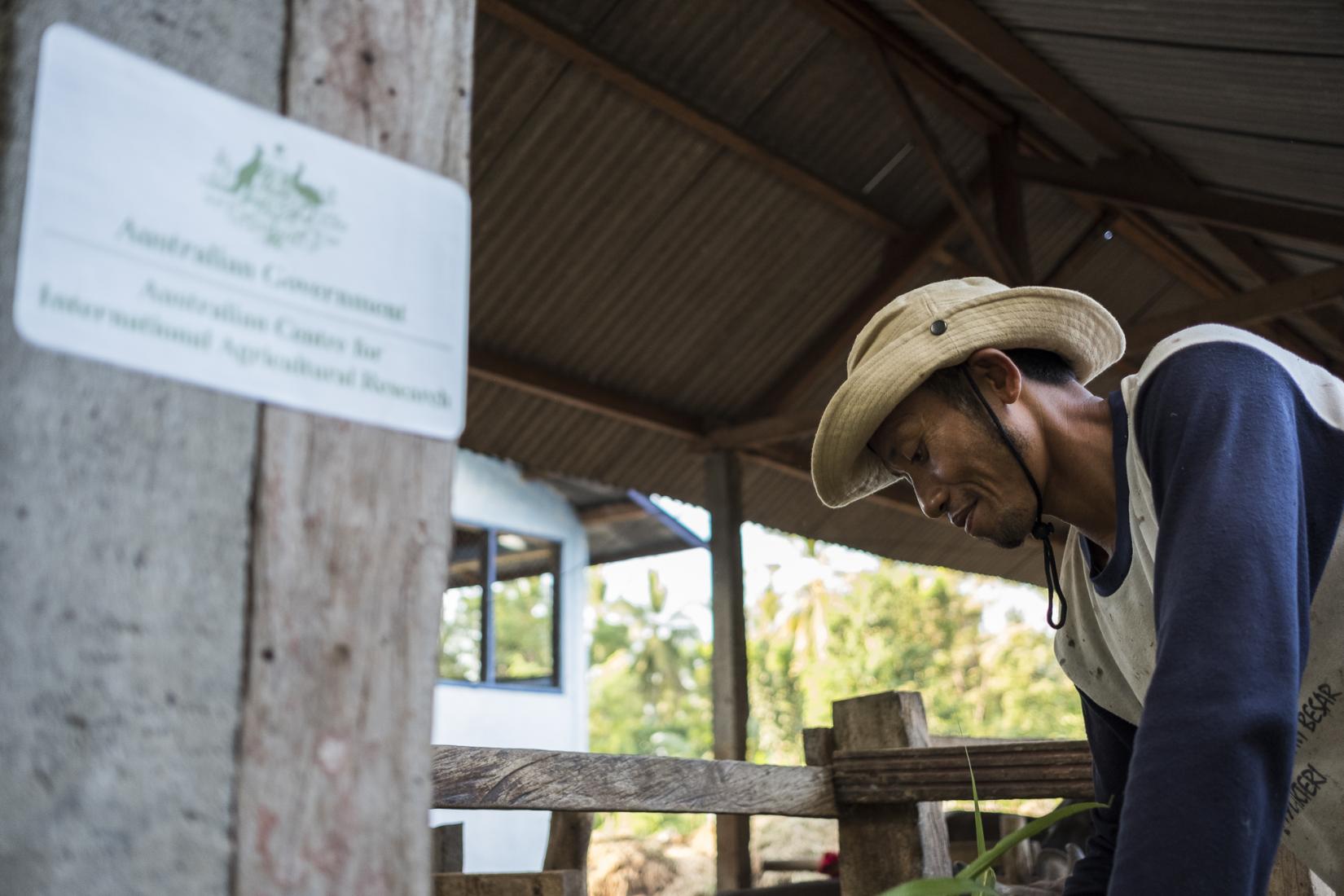 Introducing ACIAR's cattle project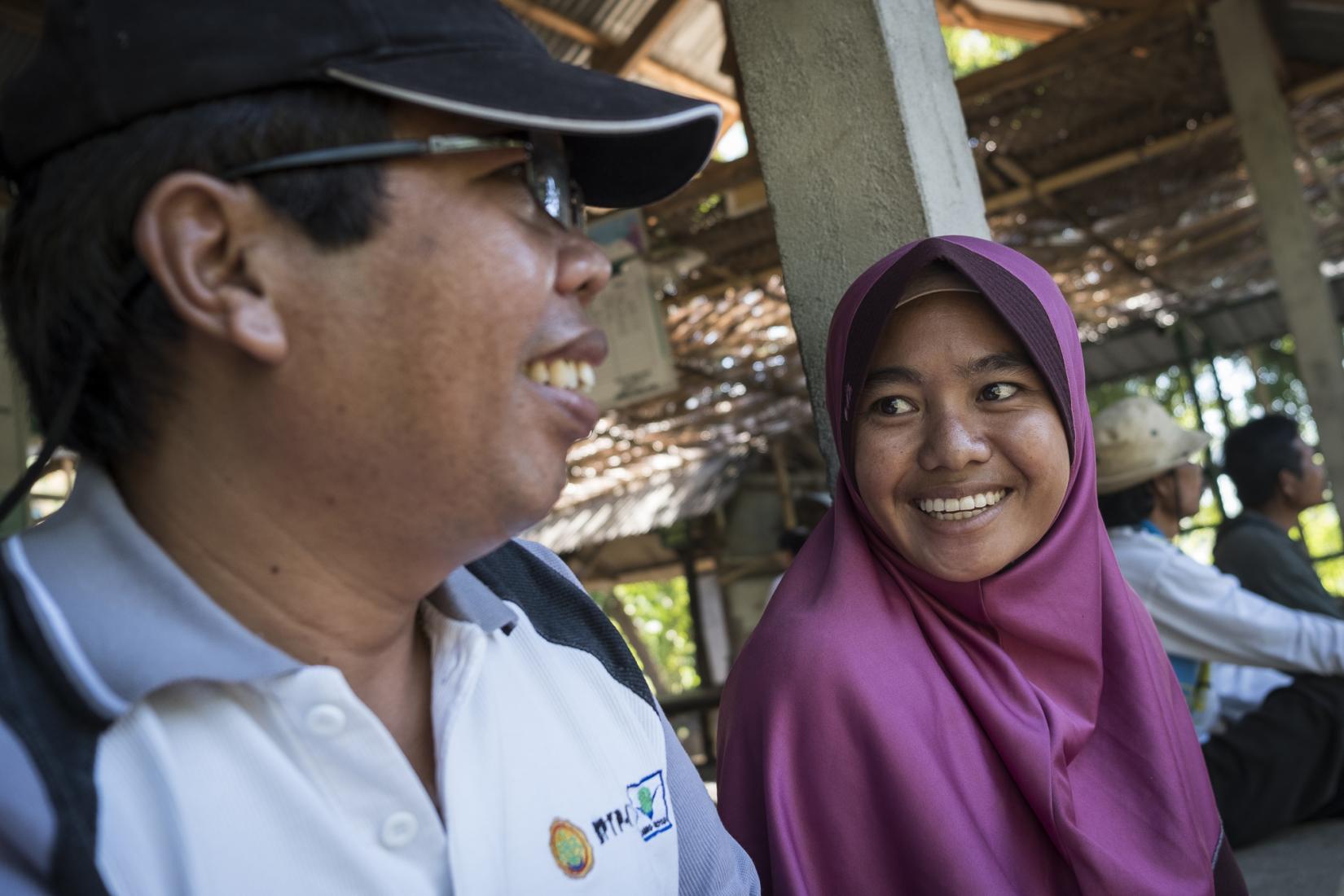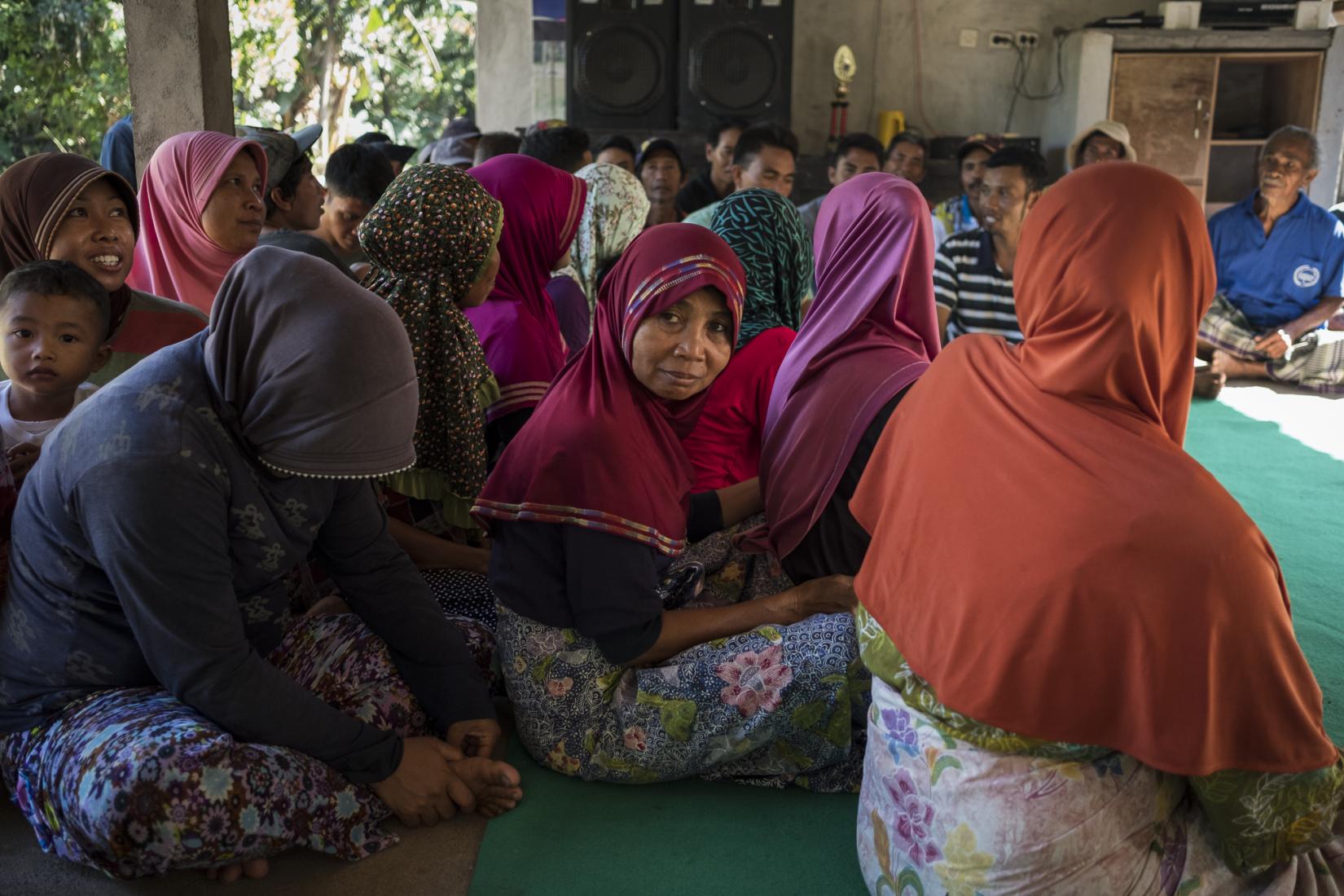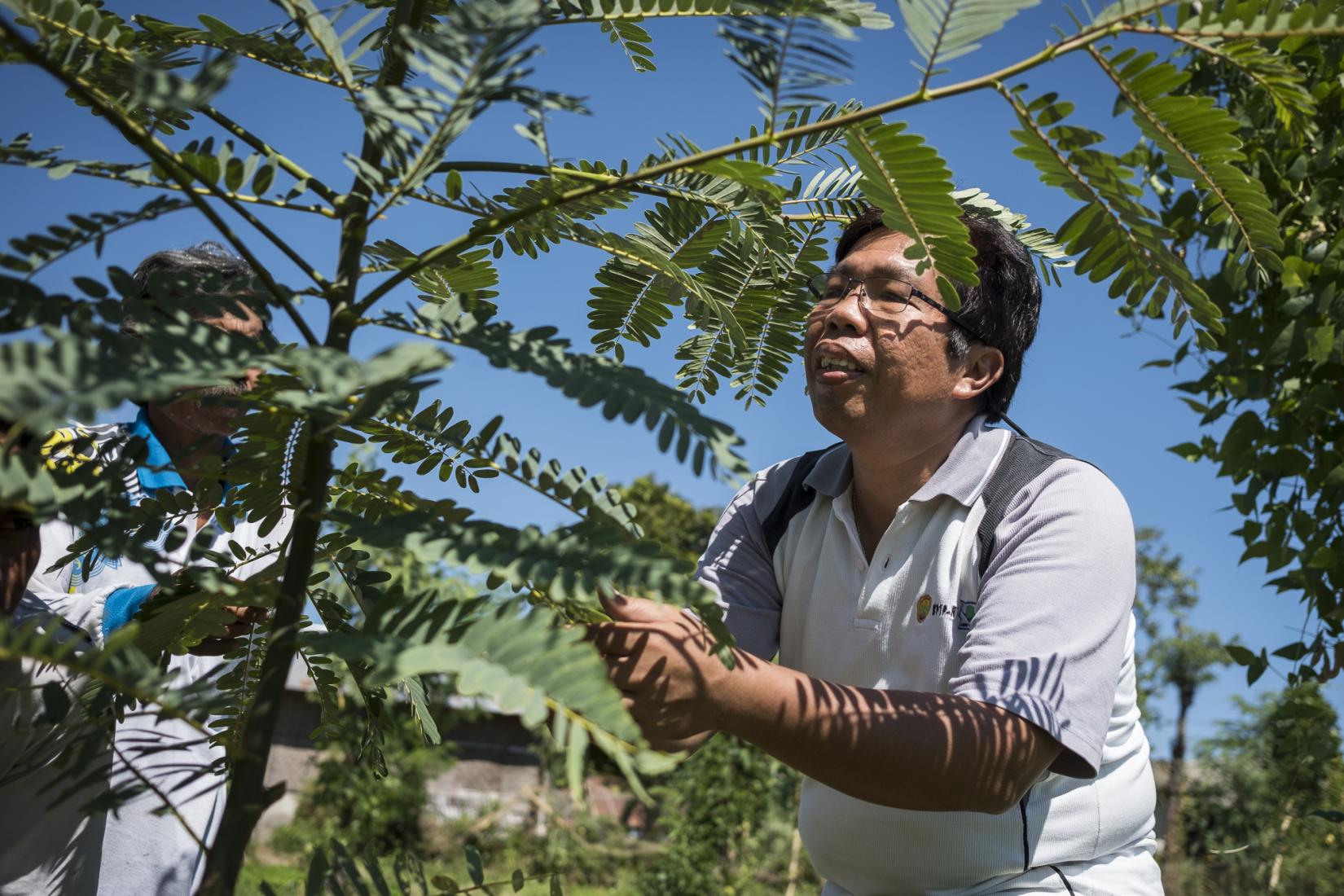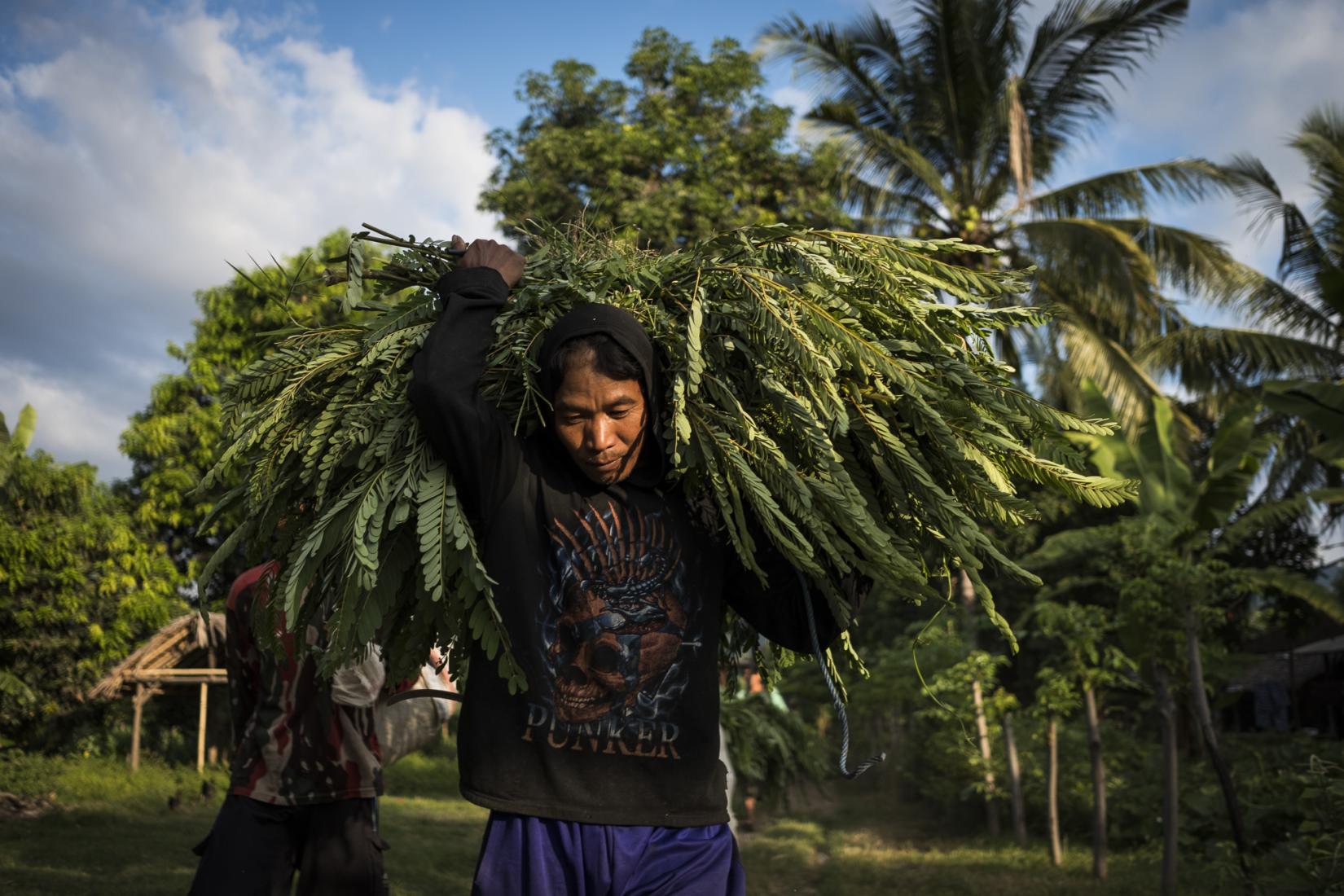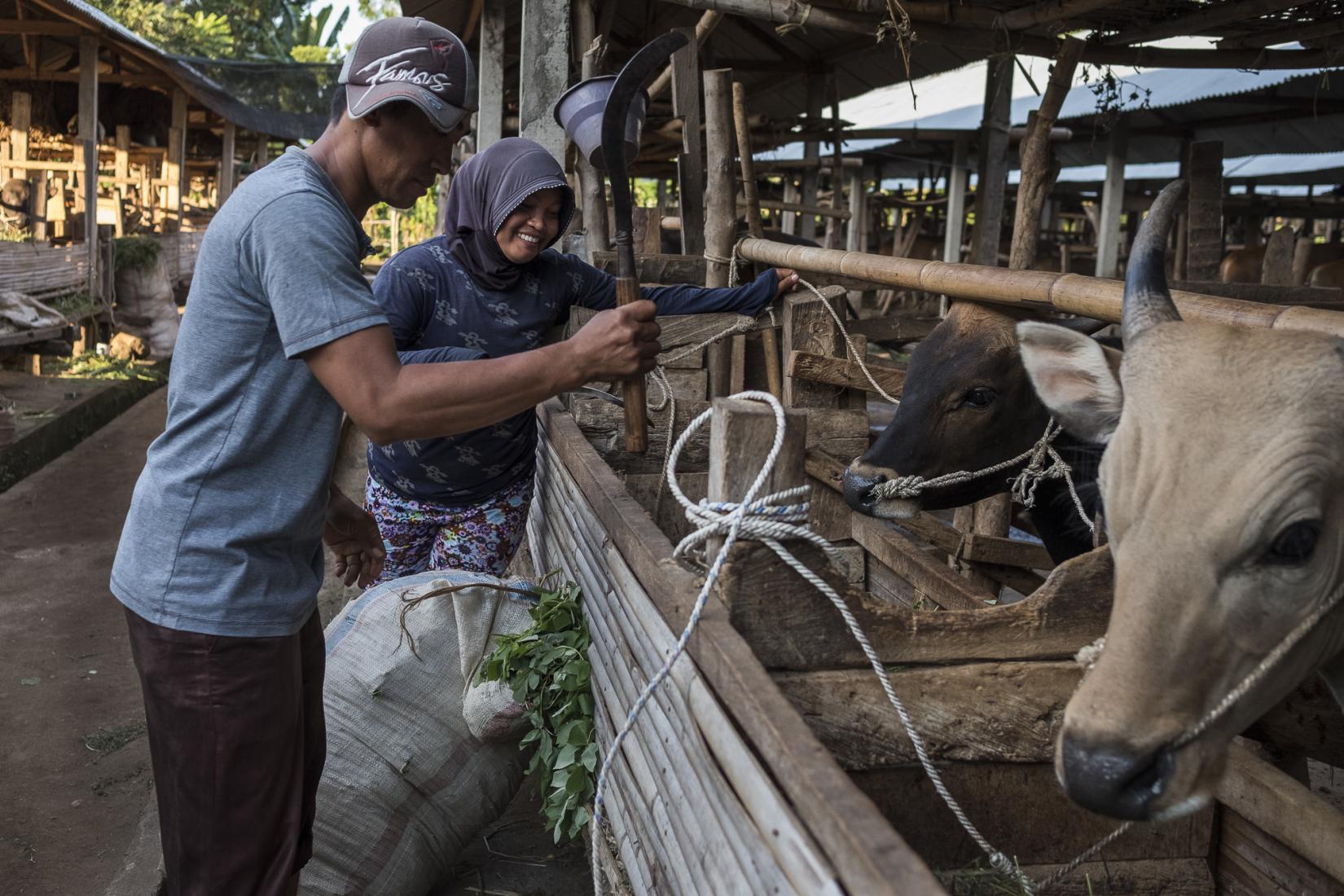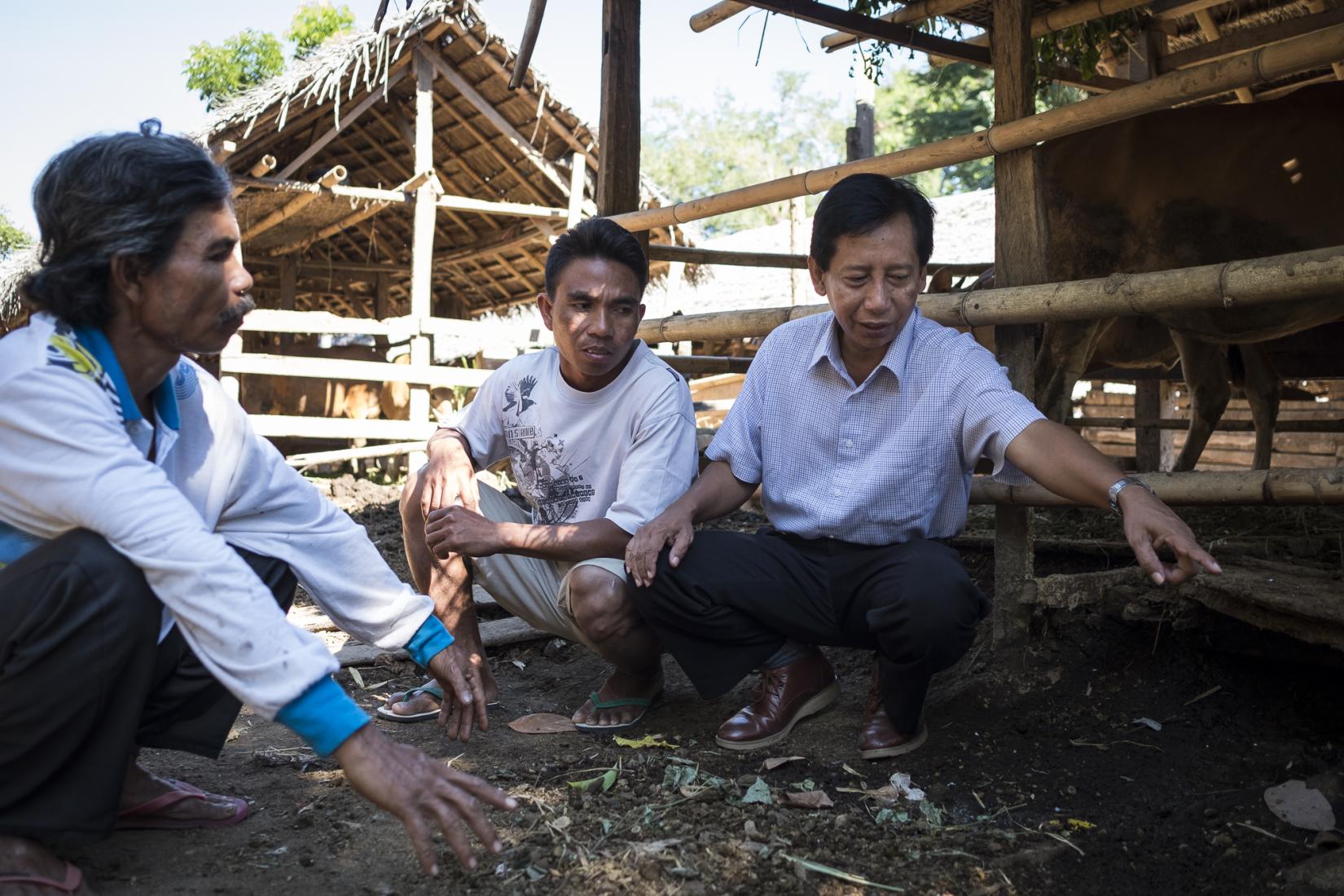 Cattle sales proving project's success
"THE TRUE SUSTAINABILITY OF THE PROJECT IS PROVEN BY THE PROFITABILITY THE FARMERS GAIN FROM THE PROJECT ACTIVITY." - DR TANDA PANJAITAN
The successful cattle fattening resulting from this ACIAR project has led to significant increases in incomes from cattle. This increase has led to profit margins of at least 50% for cattle farmers like Murdah, Sismayanti and Har. This has allowed farmers to build new homes and pay for family and educational needs. Some of the cattle farmers have also been able to increase the number of cattle they raise each year.
"When we sell or buy we only guess how much the price, so we guess the weight of the cattle like how big the cattle and we buy for example." - Jumarshah, cattle farmer and trader.
As part of the project in the Karang Kendal hamlet, a cattle scale was built alongside the communal cattle pen, enabling farmers to accurately estimate the price they should receive when selling their cattle.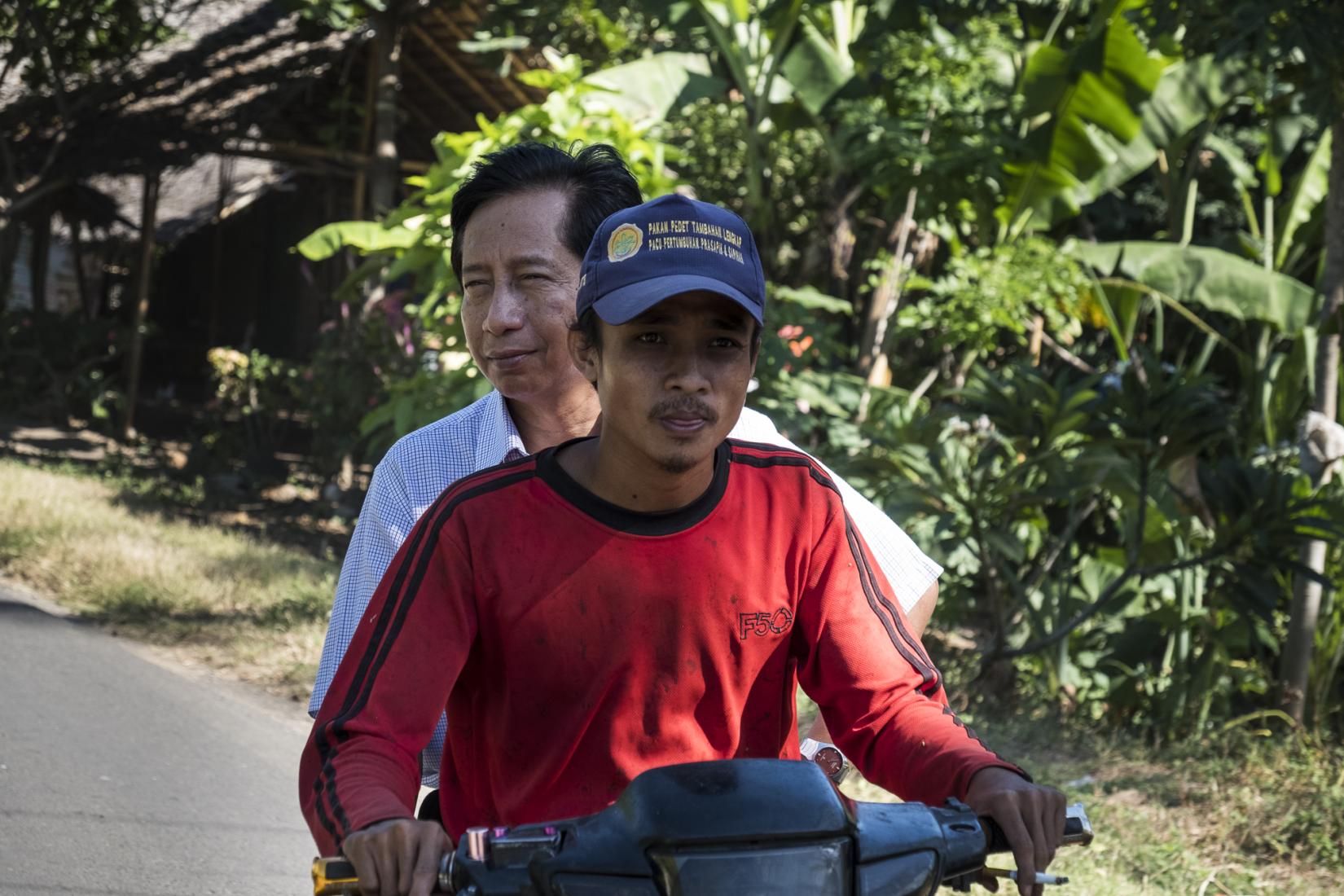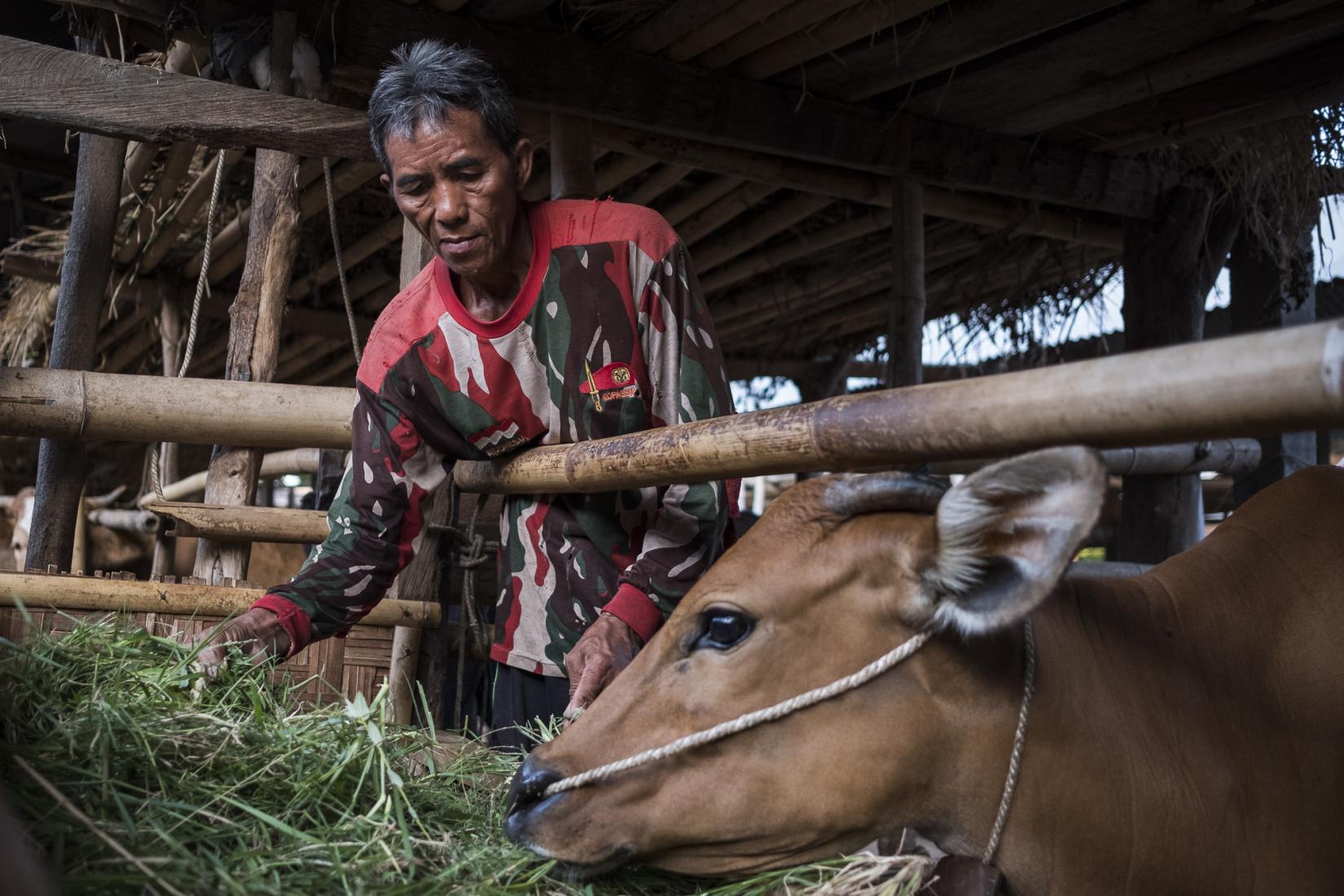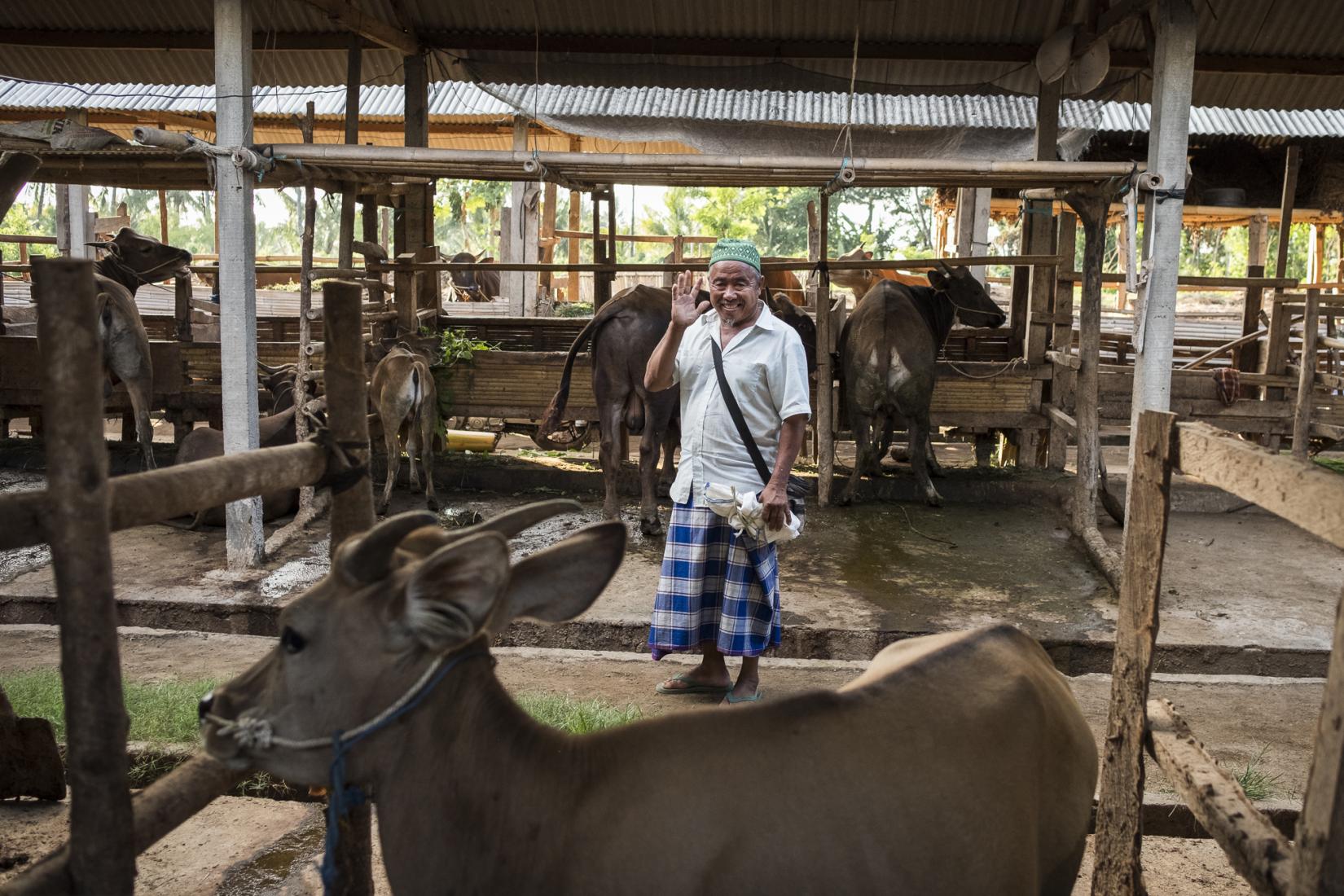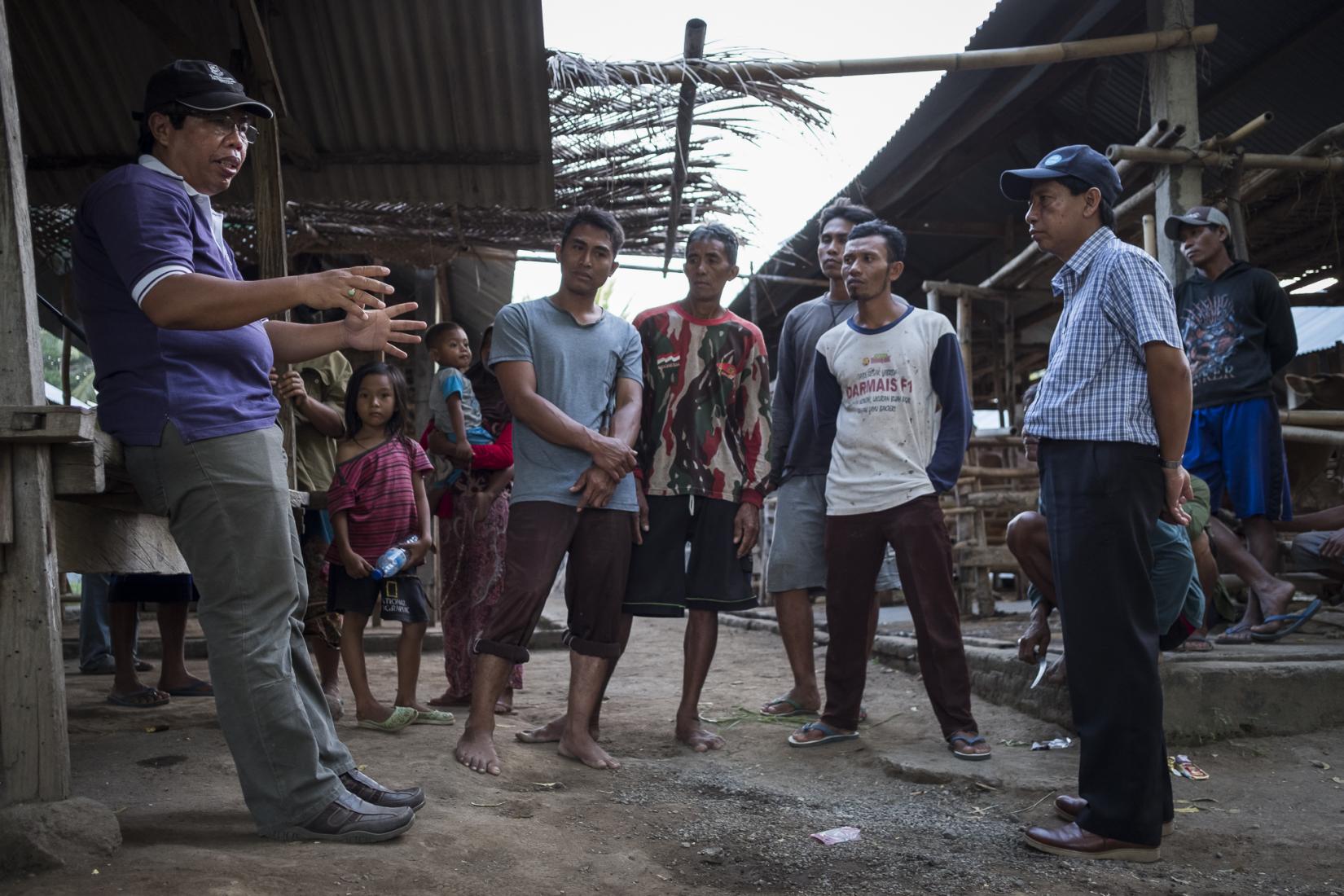 The manure business. An unexpected benefit
When the ACIAR project first brought the group's cattle together at the communal cattle pen, a new problem emerged. What to do with the large amount of manure?
The project decided to train the group in making compost out of the manure and other organic materials. The group started to sell the compost and it became so popular that buyers were coming from all over Lombok island to buy it. The profit from manure sales helped cover upkeep costs of the communal cattle pen and contribute to covering the expenses involved in training activities.
"WE COLLECT THE MONEY AS GROUP MONEY TO BE USED FOR GROUP EXPENDITURE. FOR EXAMPLE WHEN THE GROUP IS WORKING TOGETHER IT WOULD NEED SOME SNACK OR COFFEE OR MILK OR ICE." - HARDIANTO
Watch our video about the success of the unexpected manure business.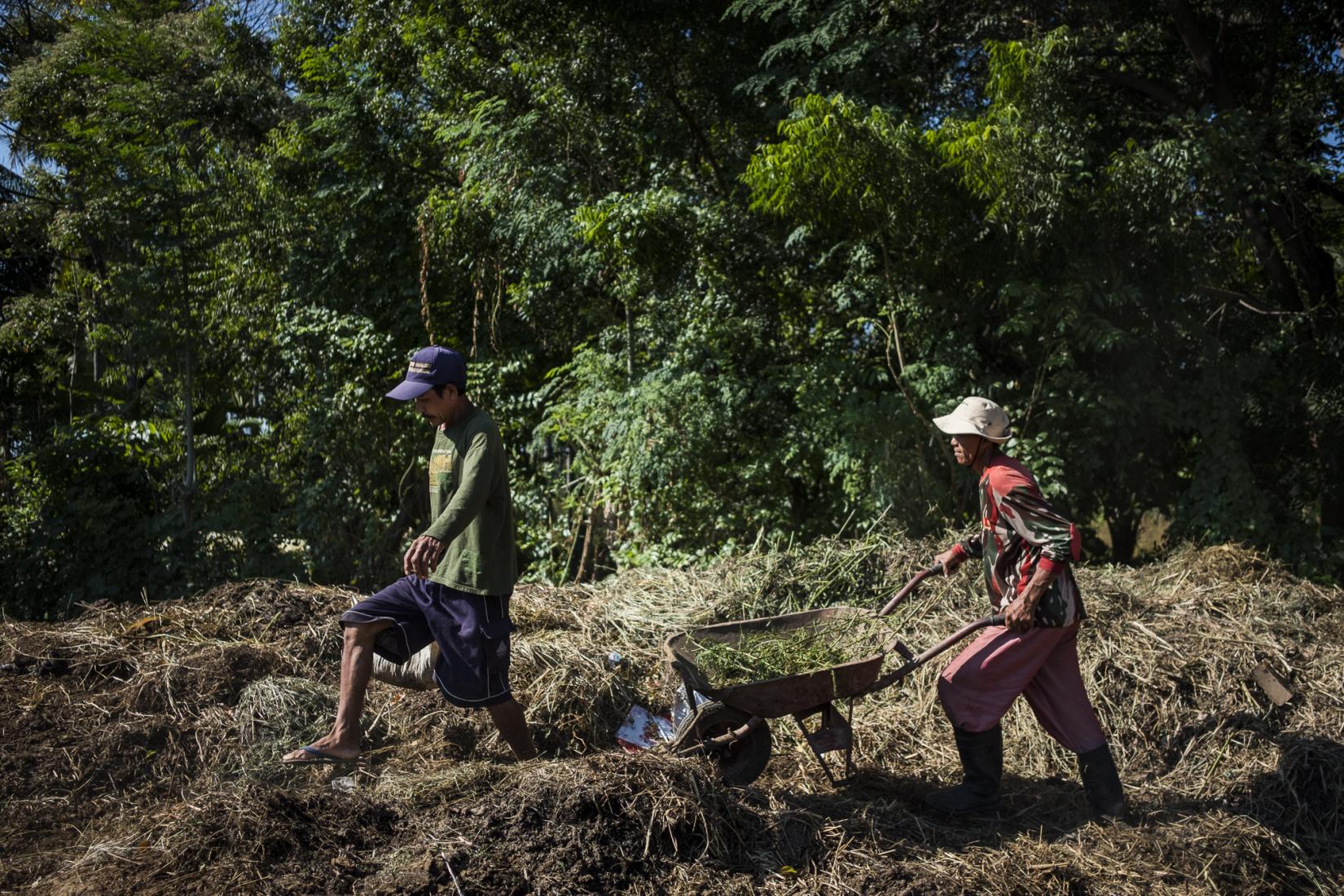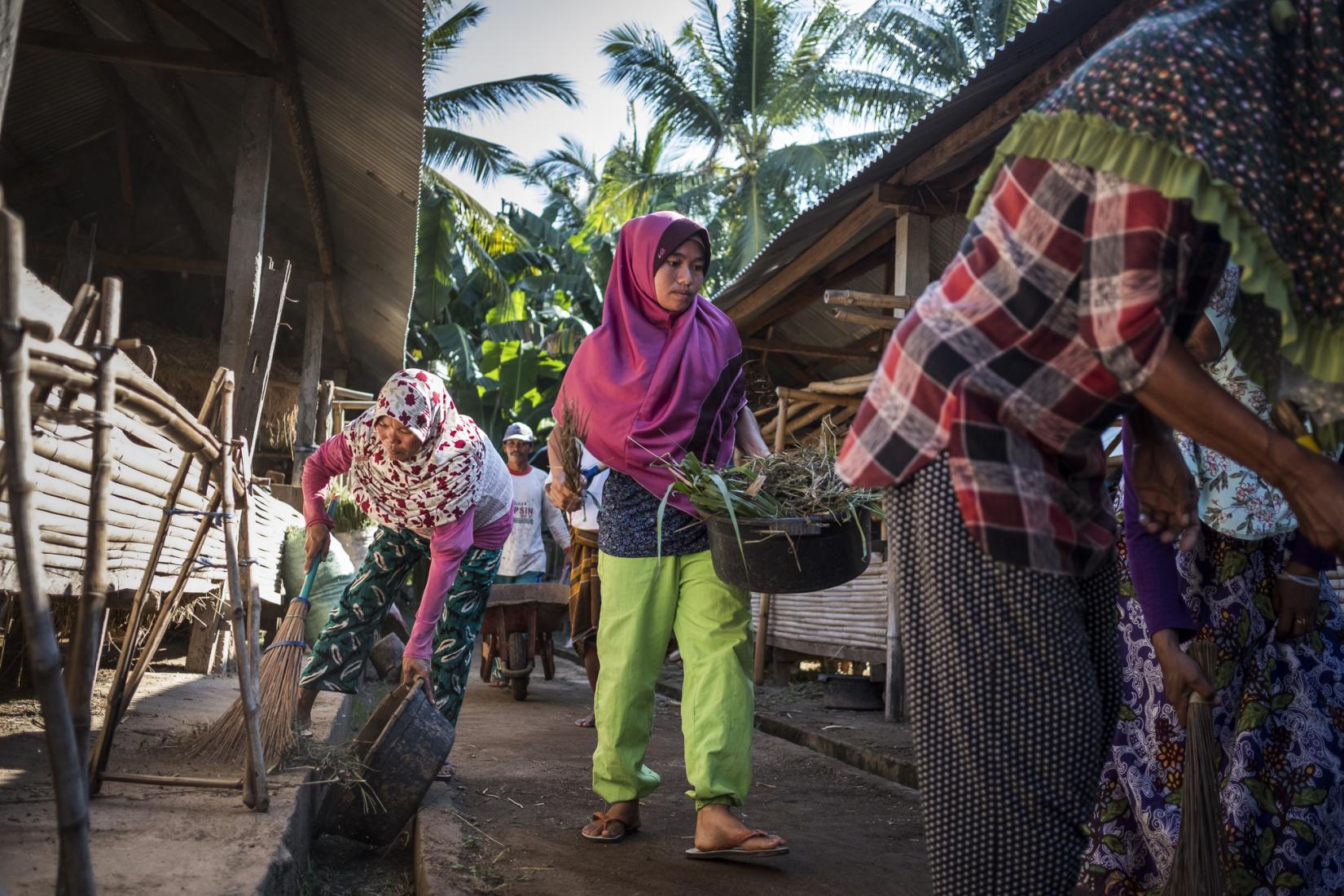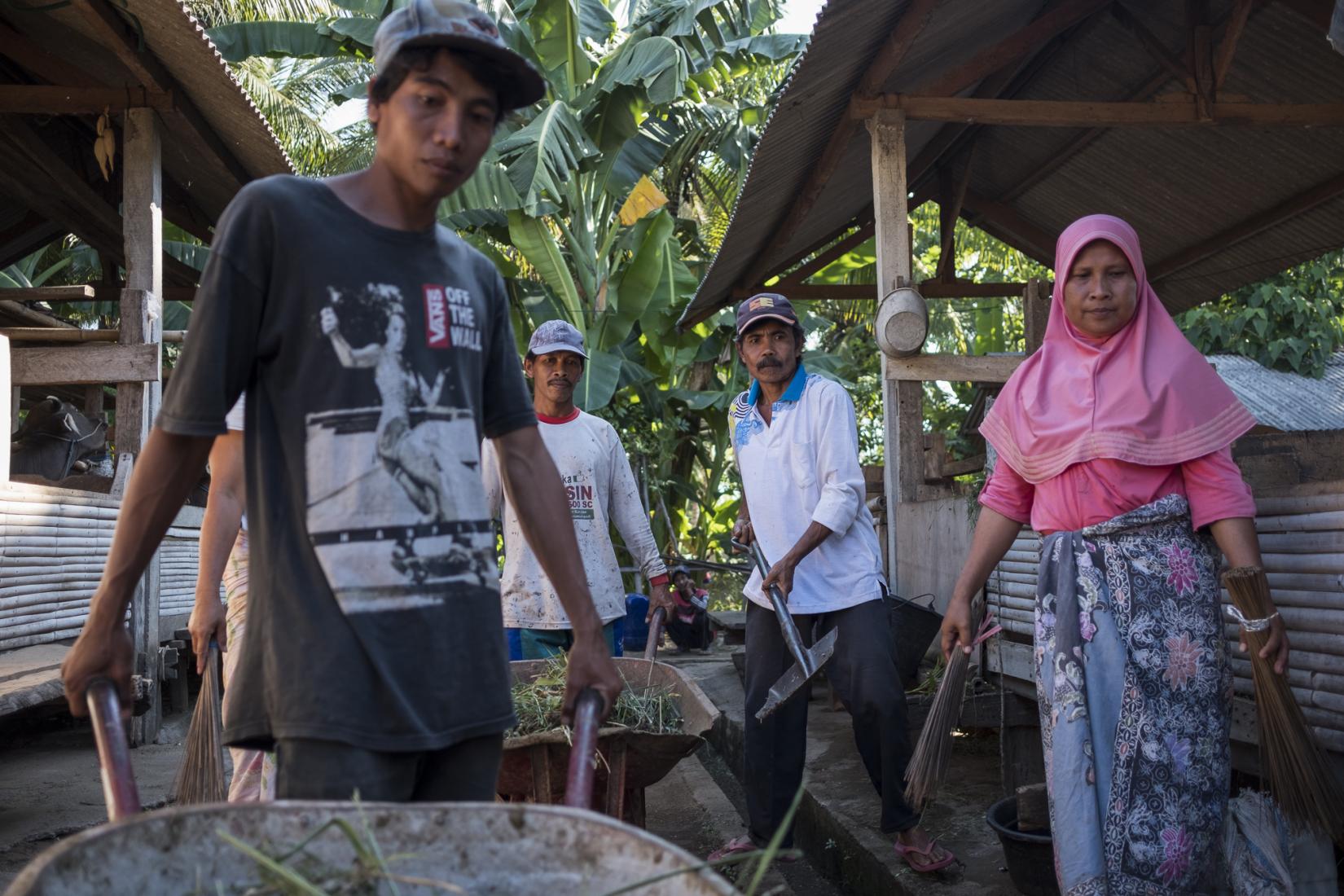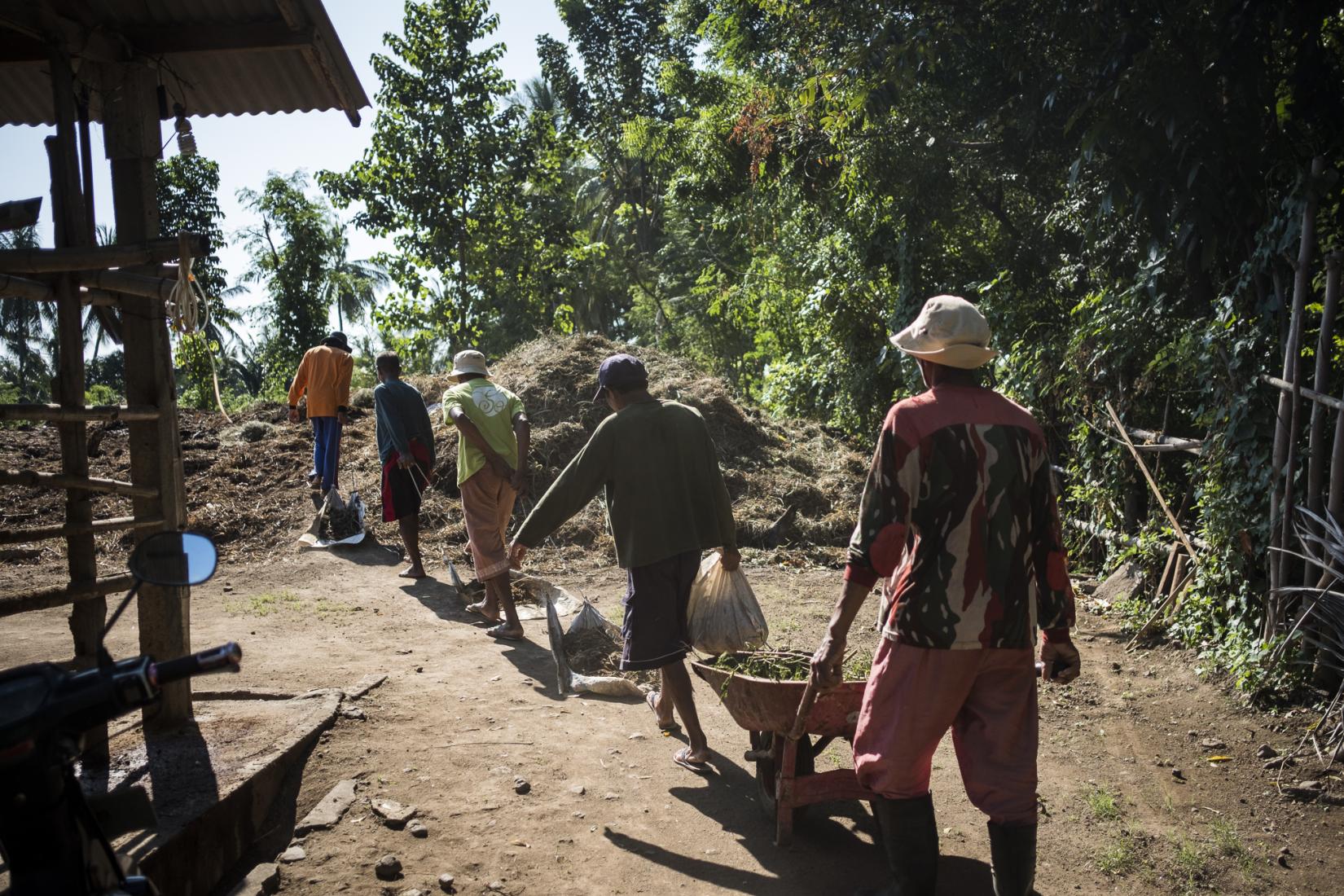 Hardianto's dream for his daughter Fauzia.
"I want to be a doctor" - Fauzia.
Hardianto still remembers how difficult life was before the project. He and his family lived in a simple thatched hut which leaked during the rainy season. With the little income he made from his cattle sales, there was no real possibility of change. Now Hardianto is entering his 7th year as a group member and is the current treasurer.
The project has truly transformed Hardianto's farming. He now has more cattle which are healthier and more valuable when he chooses to sell them. The extra income Hardianto has made allowed him to build a new home for his family. He also has money to buy his daughter school necessities such as uniform, pens and school books.
"NOW I AM HAPPY THAT I HAVE A NEW HOUSE BY MY OWN FROM CATTLE FARMING, WHEN WE WANT TO HAVE SOMETHING, WE SHOULD WORK HARD SO THAT WE CAN HAVE A HOUSE LIKE THIS." - HARDIANTO.
Hardianto is passionate about transforming the lives of his community through the cattle group. He wants more community members to be involved.
"MY DREAM IS FROM THIS GROUP OR FROM CATTLE FARMER IN THIS GROUP IN THE FUTURE TO CONSIDER MORE ABOUT OUR KIDS, SO THAT THEY CAN PURSUE HIGHER EDUCATION, TO BE SUCCESSFUL OR MORE SUCCESSFUL." - HARDIANTO
Watch our film about how Hardianto's cattle farming is helping his daughter go to school.