2020 John Dillon Fellowship launches in Canberra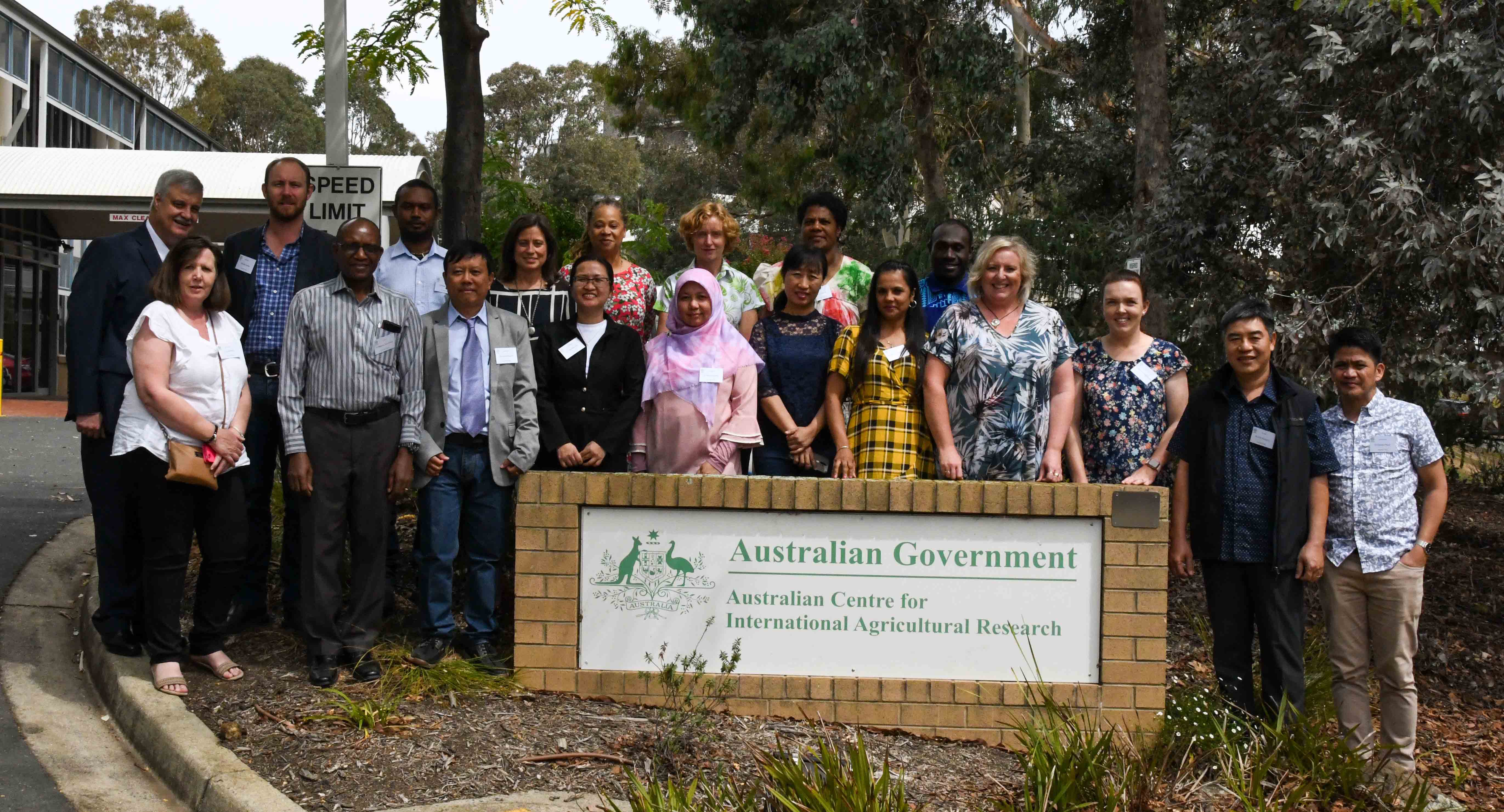 Agricultural researchers from across the Indo-Pacific have travelled to Canberra to take part in the prestigious John Dillon Fellowship.
Launched this morning, the fellowship supports the professional development of outstanding mid-career agricultural scientists, economists and researchers involved with ACIAR projects throughout the region.
Run by the University of the Sunshine Coast, the program will see the 2020 cohort of fellows spend the next four weeks undergoing formal training in areas such as research management, leadership, policy development and communication.
The training will be followed by a one-week placement with a relevant Australian research institution providing the fellows with the opportunity to meet and work with Australian industry experts and further build research partnerships.
ACIAR General Manager, Outreach and Capacity Building, Eleanor Dean, says the John Dillon Fellowship is part of ACIAR's wider strategy to build agricultural research capacity throughout the Indo-Pacific.
'We know that scientific skills are no longer enough to affect change in agricultural systems, policy and engagement with communities,' says Ms Dean. 'Scientists need to be leaders within their field of expertise, and able to communicate with others.
'The John Dillon Fellowship will help develop these skills, so researchers have the know-how and understanding of what's required to lead a team and affect change.
'I trust the fellows enjoy the experience and return home with newfound knowledge that will assist with not only their own careers but further add to the agricultural research capacity of their home country.'
Stemming from nine countries—Fiji, Indonesia, Myanmar, Papua New Guinea, Philippines, Tanzania, Vanuatu, Vietnam and Australia—the 2020 cohort of John Dillon Fellows are currently working on ACIAR research projects across a diverse range of fields including agribusiness, forestry, horticulture, livestock, social science, soil, policy, and water and climate.