ACIAR celebrates 40 years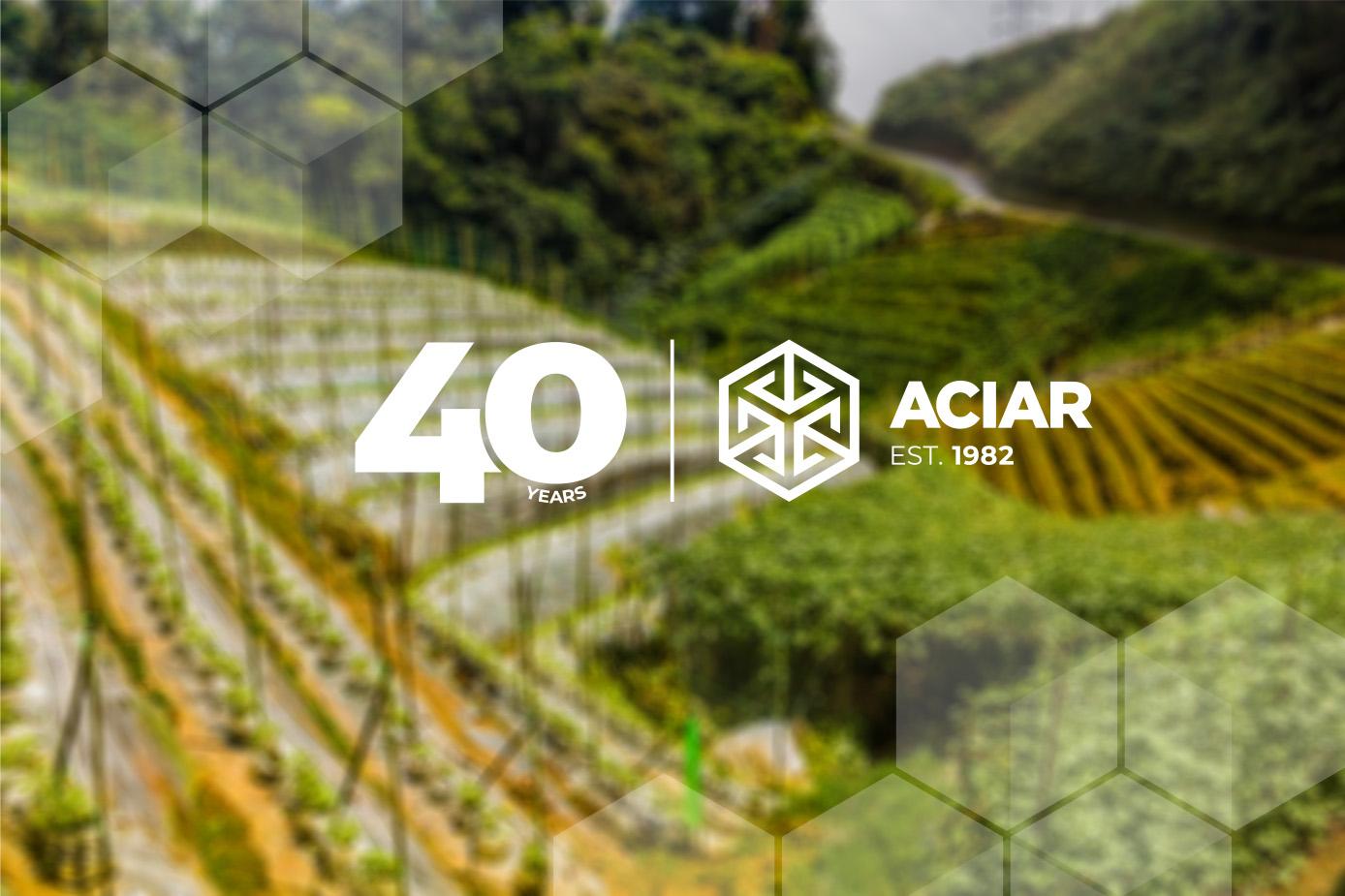 Today marks 40 years since ACIAR was established as Australia's specialist agricultural research-for-development agency.
On 3 June 1982, the Australian Centre for International Agricultural Research Act 1982 was passed by the Australian Parliament, establishing ACIAR as a statutory agency within the Foreign Affairs portfolio.
At the time, the legislation described ACIAR as being created to '…encourage research for the purpose of identifying, or finding solutions, to agricultural problems of developing countries.'
Since then, ACIAR has gone on to fund more than 1,500 research projects connecting Australian scientists and research institutions with their counterparts in nearly 40 countries throughout the Indo-Pacific region.
Chief Executive Officer Professor Andrew Campbell said the milestone is a significant opportunity to reflect on the impact ACIAR investment has had on improving food security and reducing poverty.
'Since 1982, ACIAR-funded research has helped millions of smallholder farmers improve their livelihoods, reducing poverty and empowering rural communities to live more fulfilling lives,' Professor Campbell said.
'Over the last 40 years, the total benefit of ACIAR investment is independently estimated to be more than A$64 billion. And this is a conservative estimate, only counting things that are easily measured. Studies show that many projects generate a 50 to 1 return.
'If we consider qualitative benefits — such as empowering women and girls, improving nutrition, mitigating climate risk — the benefits would be many times greater.'
ACIAR recently published its 100th impact assessment report analysing returns from ACIAR investment throughout the Indo-Pacific region. The results of the assessment align with international research and evaluation work that has consistently found agricultural research-for-development to be an extremely effective and efficient way of investing overseas development assistance funds.
Prof Campbell said that the knowledge gained through ACIAR investment since 1982 and the partnerships underpinning the research would be crucial to meeting sustainable development challenges over the next 40 years.  
'Science partnerships are a highly strategic form of soft power.  Australia's world-leading agricultural innovation system is a national asset that ACIAR mobilises for the benefit of our neighbours and our region. The research partnerships we've built will be crucial in tackling the converging insecurities of food, water, energy and health; all of which are amplified by climate change,' Prof Campbell said.
'These challenges affect all countries in our region and they will shape the rest of the 21st century.  We will need high-quality, applied science like never before. The lessons learned on ACIAR projects over the last four decades are a solid platform for jointly-developed solutions.'
Prof Campbell added a vote of thanks to the approximately 400 partners throughout the Indo-Pacific that have collaborated with more than 60 Australian research organisations that have led and contributed to ACIAR-funded efforts since 1982.
'As we celebrate 40 years of ACIAR, I would like to thank all the people, especially our research partners in Australia and throughout the Indo-Pacific, who have contributed to this significant research effort – and its ultimate impacts on the ground, in policy and in rural communities.'
ACIAR is celebrating 40 years of agricultural research for development throughout 2022. Visit the dedicated webpage to learn more.