ACIAR-supported scholars graduate new fisheries course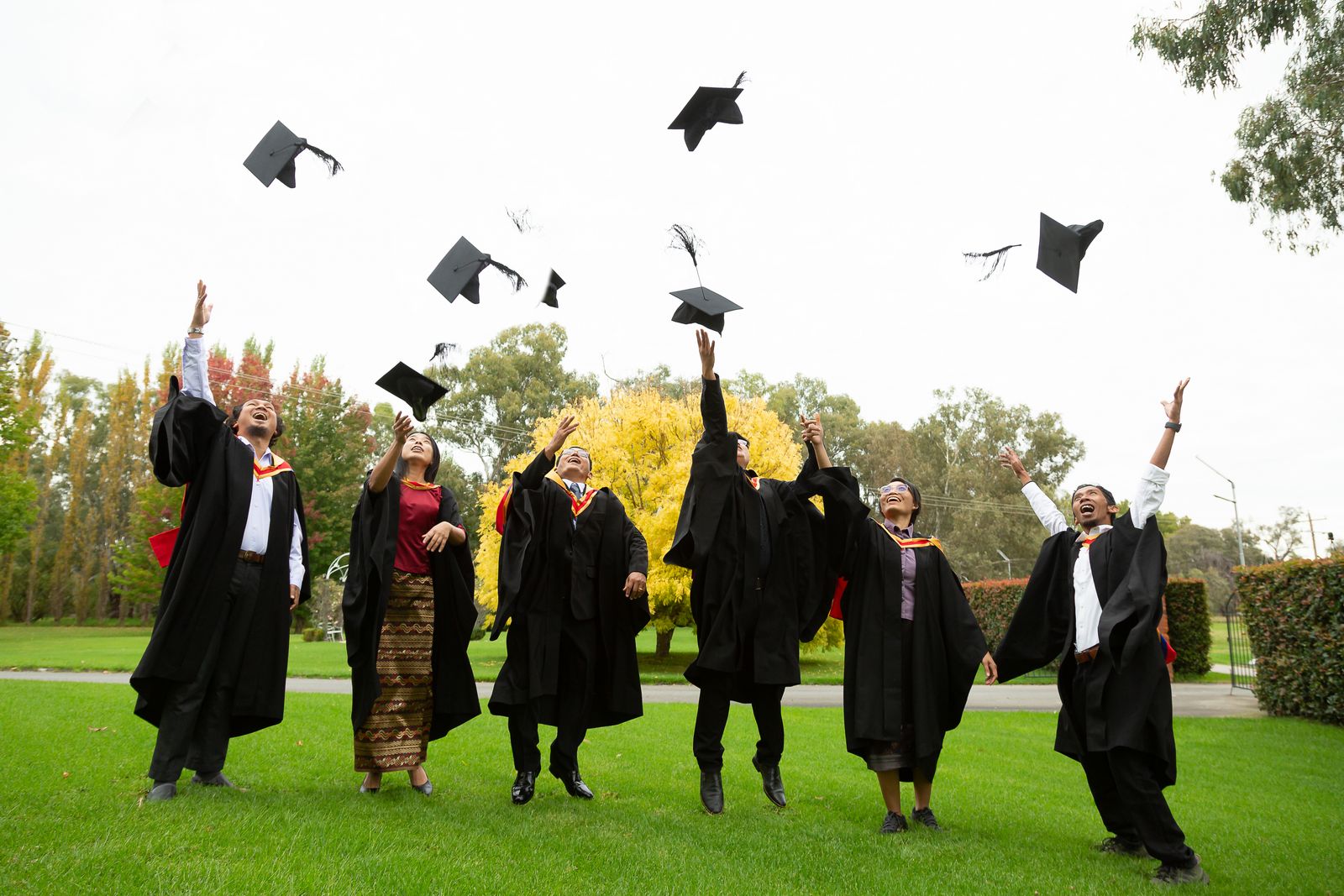 Six scholars from across South-East Asia are among the first graduates of a new program developed by Charles Sturt University (CSU) to advance river and fisheries management.
Last month, the scholars completed the final hands-on component of CSU's Graduate Certificate in Fish Conservation and Management and graduated at the university's Albury-Wodonga campus on Monday.
The course's development and the scholars' financial support are part of a broader ACIAR-funded project led by CSU to facilitate greater adoption of fish conservation technology in South-East Asia through improved scientific capacity and governance structures.
The governments of Indonesia, Lao PDR, and Myanmar each nominated 2 scholars, with 7 Australian scholars also enrolled into the new course.
ACIAR Project Leader and Interim Director of the Gulbali Institute for Agriculture, Water and Environment at CSU, Professor Lee Baumgartner, said the scholarships sought to address a gap in the training of irrigation and fisheries professionals in Australia and South-East Asia.
'The knowledge these students have gained will increase their water management skills, allowing them to make significant contributions to this research project and to future projects they work on that will benefit the environment in Australia and abroad,' said Prof Baumgartner.
The new course is the only graduate certificate dedicated to fish conservation and management offered in Australia and has a solid industry-based foundation designed to prepare graduates for a career in freshwater fisheries management and research.
The course has been developed in consultation with global and national industry partners. It provides students with practical experience in fish ecology, fish passage engineering and fish-friendly hydropower development using state-of-the-art lab facilities at CSU.
ACIAR Research Program Manager for Fisheries, Professor Ann Fleming, said that increasing the scientific capacity of developing countries is critical in achieving local and lasting solutions to issues of river connectivity and fisheries sustainability.
'Australia is a world leader in agricultural research. Our knowledge is invaluable to helping our regional neighbours develop productive and sustainable agri-food systems. Sharing that knowledge to build regional capacity is an essential part of this process,' said Prof Fleming.
ACIAR provided scholarships for the 6 students, as part of the project 'Translating fish passage research outcomes into policy and legislation across South-East Asia'. This project builds on a series of ACIAR investments to research and install fish passages. These are water ladders that allow fish to cross obstacles like dams that are being built to support irrigation and hydropower. Fish are a crucial protein source and income stream for many rural communities.
'The research led by Professor Lee Baumgartner has an incredible impact on fisheries sustainability and food security across South-East Asia,' said Prof Fleming.
'To see these young researchers from Indonesia, Lao PDR and Myanmar learn about water management in relation to fishery sustainability at Charles Sturt University means that the impact of our investment will endure long after the funding ends.'
Read more via the CSU website.