ACIAR Vietnam unites 34 researchers in first alumni workshop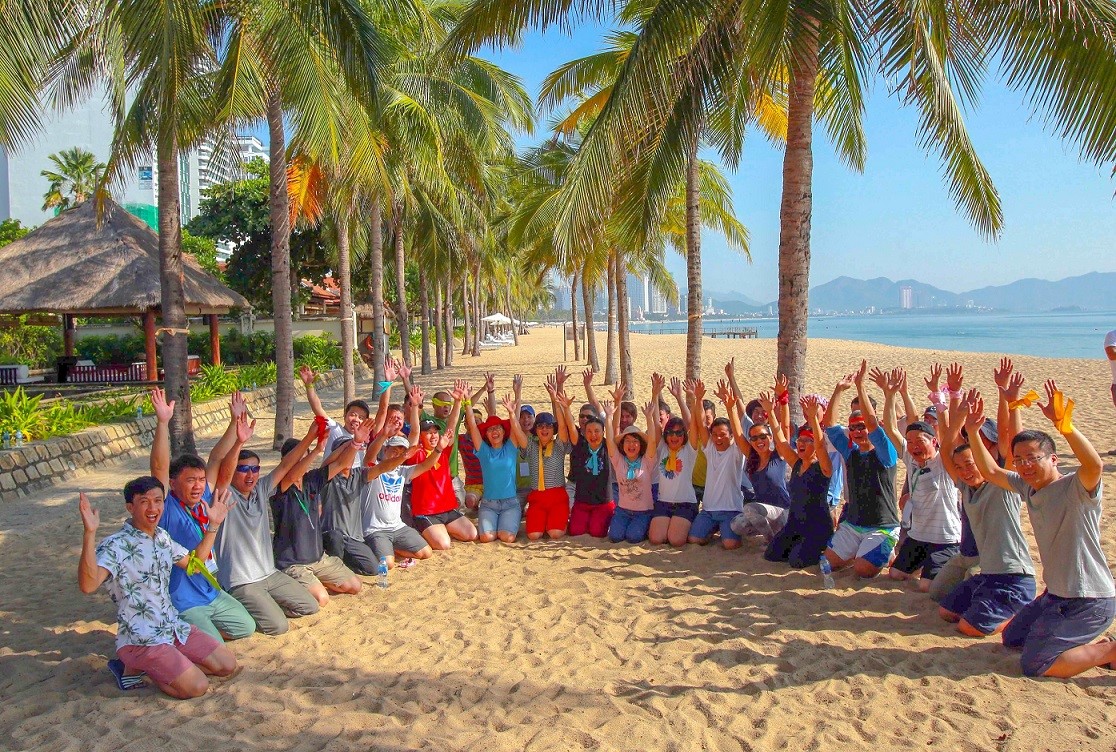 ACIAR Vietnam just brought together its alumni in the first ever event in Nha Trang, from 15 to 17 May 2019. The event attracted participation from 34 alumni of the John Allwright and John Dillon Fellowships for practical experience exchanges, alumni network strategy development and team bonding.
The alumni are key managers, senior experts and researchers from ACIAR's partner institutions in Vietnam. They are working in a wide array of areas, from fisheries, forestry, livestock systems, soil science, to agricultural policy and agribusiness. Throughout the two-day program, the alumni shared their professional achievements and concerns, received updates from ACIAR, and discussed how to support each other in the future.
As part of the program, the participants also visited the research site of an ACIAR-funded project ("Increasing technical skills supporting community-based sea cucumber production in Vietnam and the Philippines"), led by Dr Nguyen Dinh Quang Duy, Deputy Director of National Broodstock Center for Mariculture in Central Region, Research Institute for Aquaculture No.3 (RIA3).
Dr Duy is also one of the JAF alumni. He said "The first meeting of ACIAR John Dillon and John Allwright alumni event gave me the opportunity to get to know, learn and exchange information and experiences with everyone. This is an opportunity to create a connection to help each other generate ideas, which support our daily work in the most effective way. I personally feel satisfied because I had a chance to share information and experiences about the initial results of this ACIAR funded project to the other peers".
Ms Nguyen Thi Thanh An, ACIAR Vietnam's Country Manager shared "The John Allwright and John Dillon Fellows alumni from Vietnam have greatly contributed to the fruitful partnership between ACIAR and Vietnamese partner institutions, and more broadly, Australia and Vietnam's bilateral relations. And we are very grateful for those partnerships".
Right after the event, alumni proactively set up a Facebook group and actively volunteered to be the representative coordinators in three regions. All of them expressed their strong commitment to joining the network for professional sharing and learning.
"If you want to go far, go with ACIAR alumni" commented by Dr Nguyen Huu Nhuan, an ACIAR alumnus - Deputy Dean of Department of Quantitative Analysis, Faculty of Economics and Rural Development, Vietnam National University of Agriculture.
By bringing the alumni together, ACIAR Vietnam demonstrates our continued commitment to building the capacity of researchers and institutions in Vietnam and other developing countries to carry out research projects for agricultural development.