ACIAR welcomes new Commissioners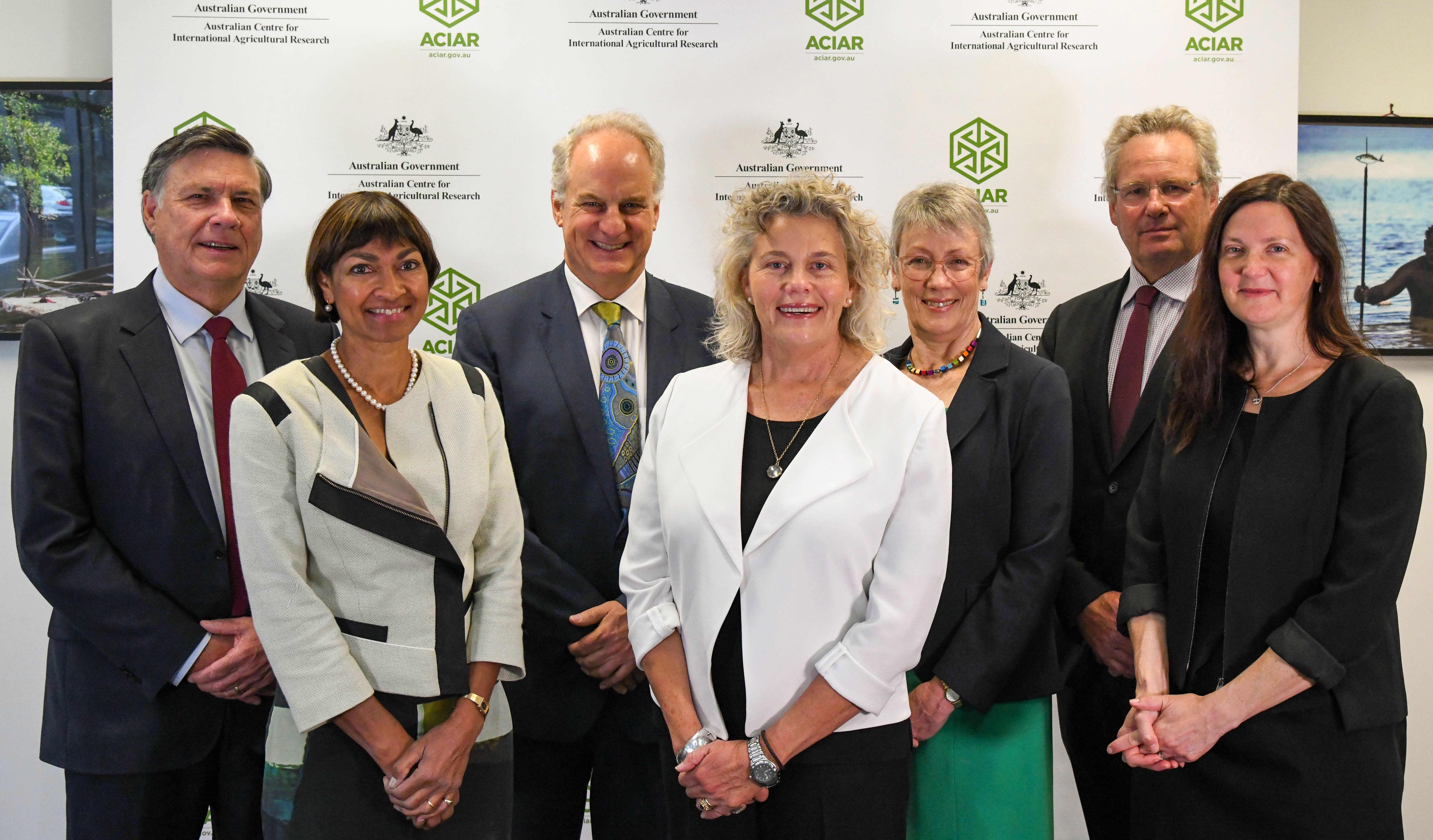 President of the National Farmers' Federation, Ms Fiona Simson, has been appointed as Chair of the Commission for International Agricultural Research by Australia's Governor-General, the Honourable John Hurley AC DSC. 
The Commission provides expert, strategic advice to the Minister on priorities for Australia's international agricultural research program, particularly the work of the Australian Centre for International Agricultural Research (ACIAR).
Ms Simson said she was looking forward to contributing to ACIAR by providing advice on agricultural research and development programs that benefit developing countries and Australia.
"Despite operating in one of the most challenging environments, the Australian agriculture sector is world-class, and we are recognised for our innovation and leadership in agricultural research," Ms Simson said.
"Australia, through ACIAR continues to build on its 39-year track record of taking our agricultural science expertise to the world to tackle agricultural challenges in countries throughout the Indo-Pacific.  I look forward to learning more about ACIAR and seeing its work first-hand."
ACIAR Chief Executive Officer Professor Andrew Campbell said that Ms Simson would bring a fresh strategic perspective to the role.
"Fiona is a prominent innovator and leader in the Australian agricultural sector, and she brings a wealth of practical and governance expertise to the position," Professor Campbell said.
"I also welcome the appointment of five other Commissioners – three for the first time and two for a second term.
"I look forward to working with Fiona and the other newly appointed Commissioners to drive ACIAR's strategic direction, particularly during this intense period of disruption. COVID19 is affecting the productivity and livelihoods of the world's smallholder farmers, and like many organisations, we are having to rethink how we work."
The Commission now comprises:
Ms Fiona Simson (NSW)

Professor Lindsay Falvey (Vic)

Dr Beth Woods (QLD)

Mr Tony York (WA)

Ms Su McCluskey (NSW; appointed for second term)

Dr Sasha Courville (Vic; appointed for second term)

ACIAR CEO Professor Andrew Campbell (currently serving)
"I thank outgoing Chair of the Commission Don Heatley for his contributions to advancing international agricultural research since 2014.
"I also acknowledge the important contribution made by outgoing commissioners Ms Catherine Marriott and Professor Gabrielle Persley, and thank them for their service," Professor Campbell said.