Alumni unite in pandemic response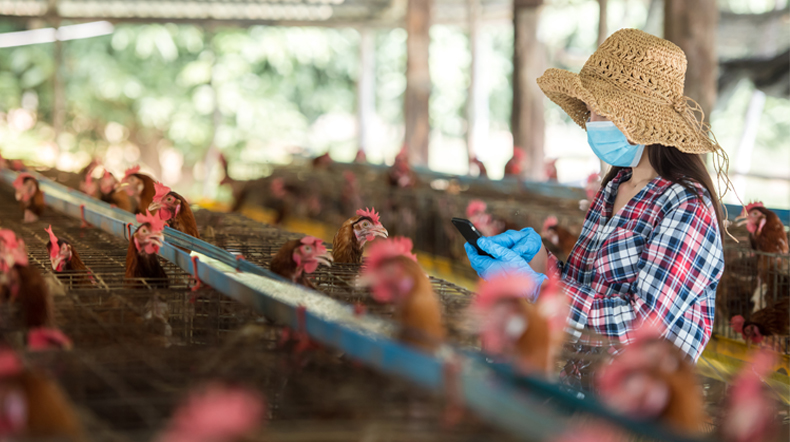 Agricultural scientists from across the Indo-Pacific will lead new Australian-supported research to understand further what impact COVID-19 is having on agricultural systems across the region. 
The initiative will see 40 ACIAR Alumni conduct small research activities across 14 countries to identify and respond to the emerging challenges posed by the pandemic.  
The Research Support Facility aligns efforts with existing priorities of the relevant country and will focus on: the impact on regional food supplies, the resilience of the agriculture sector, 'One Health' related matters including food safety, antibiotic resistance and zoonotic disease control, and how existing research can integrate into national policy response to the pandemic.   
Australian agricultural experts from the University of New England will also mentor project leaders throughout the research effort with findings to be released by mid-2021.   
ACIAR General Manager for Outreach and Capacity Building, Eleanor Dean, says the new initiative will assist ACIAR partner countries in responding to the different challenges posed by COVID-19. 
'The research facility has been designed as a quick response to the global pandemic further assisting our partner countries with emerging challenges to regional food security,' says Ms Dean.  
'The program will also continue to build the scientific capacity of individual researchers, enhance their career progression, and strengthen links between Australia and our regional neighbours throughout Asia and the Pacific.' 
The initiative will see ACIAR Alumni lead research across Bangladesh, Cambodia, Ethiopia, Fiji, Indonesia, Laos, Nepal, Pakistan, Papua New Guinea, The Philippines, The Solomon Islands, Tanzania, Thailand and Vietnam. 
'ACIAR has been funding capacity building initiatives, like the John Dillon Fellowship, since the 1980s and we now have more than 800 alumni throughout the Indo-Pacific. 
'The network has a tremendous capacity to quickly respond to emerging challenges and work in a unified effort that has mutual benefits for our partner countries and the wider region.' 
The 40 ACIAR Alumni will be showcased individually via ACIAR social media channels over the coming weeks. Like and follow ACIAR on Facebook, Twitter, LinkedIn and Instagram. 
The new research support program followed an application round that closed in May 2020.