Australia's Commission for International Agricultural Research visit Indonesia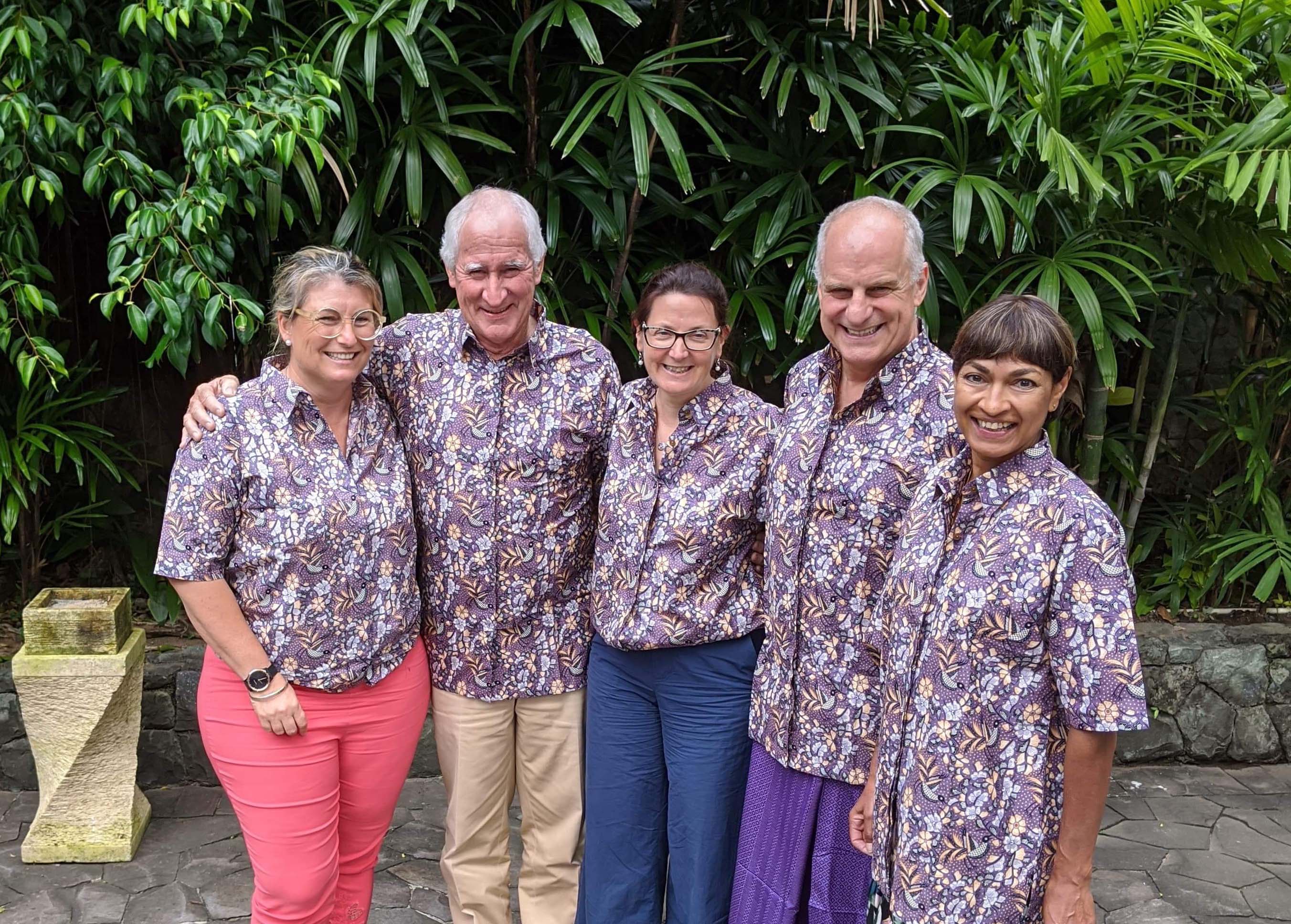 The Australian Commission for International Agricultural Research arrived in Indonesia this week to strengthen cooperation with some of Indonesia's leading research institutes.
The Commission are eminent experts from across the Australian innovation system and provide high-level advice on international agricultural research to Australia's Foreign Minister, Senator the Hon Marise Payne.
Their visit will be accompanied by the CEO of ACIAR, Prof Andrew Campbell, Chief Scientist, Dr Daniel Walker and General Manager Country Programs, Dr Peter Horne, together with ACIAR country office staff based in Jakarta.
"Indonesia is a very important partner for Australia and ACIAR is delighted that Indonesia is able to host the Commission," said Prof Andrew Campbell.
"This visit brings mutual benefits to the Commissioners, who get to see how Australian agricultural research collaboration is making a positive difference in the field and how ACIAR is working with partners in Indonesia," Prof Campbell said.
The delegation will travel to Lombok, West Nusa Tenggara to meet with smallholder cattle farmers who have shifted their farming system from traditional household-based farming to collective farm management. Improved farming practices have helped farmers to recover more quickly from the devastating 2018 earthquakes.
The delegation will also see first-hand the research-for-development of lobster grow-out technology in Sekotong in West Lombok. They will meet with scientists at the University of Mataram, who have been working closely with ACIAR research projects in Timor-Leste and other stakeholders in Lombok.
In Jakarta, the delegation will strike a cooperation agreement with the country's leading research institution, the Eijkman Institute for Molecular Biology. ACIAR and Eijkman will be working with the Menzies School of Health Research in Darwin on a new project on zoonotic malaria, reducing risks to human health, one of ACIAR's six strategic objectives.
Members of the delegation will also hear a presentation on a joint Indonesia and Australia peatlands research project commissioned through Australia's national science research agency, CSIRO. The project aims to reduce the incidence of peatland fires in Indonesia through science to support peatland restoration and to develop gender-inclusive sustainable livelihoods in and around peatlands.
The Commission visits different partner countries each year to better understand challenges and opportunities, and to examine Australia's support to international agricultural research cooperation on the ground. Prior to Indonesia, the Commission visited Laos in 2019, Fiji/Vanuatu in 2018, Myanmar in 2017 and Pakistan in 2016.