Being prepared for the dry...or wet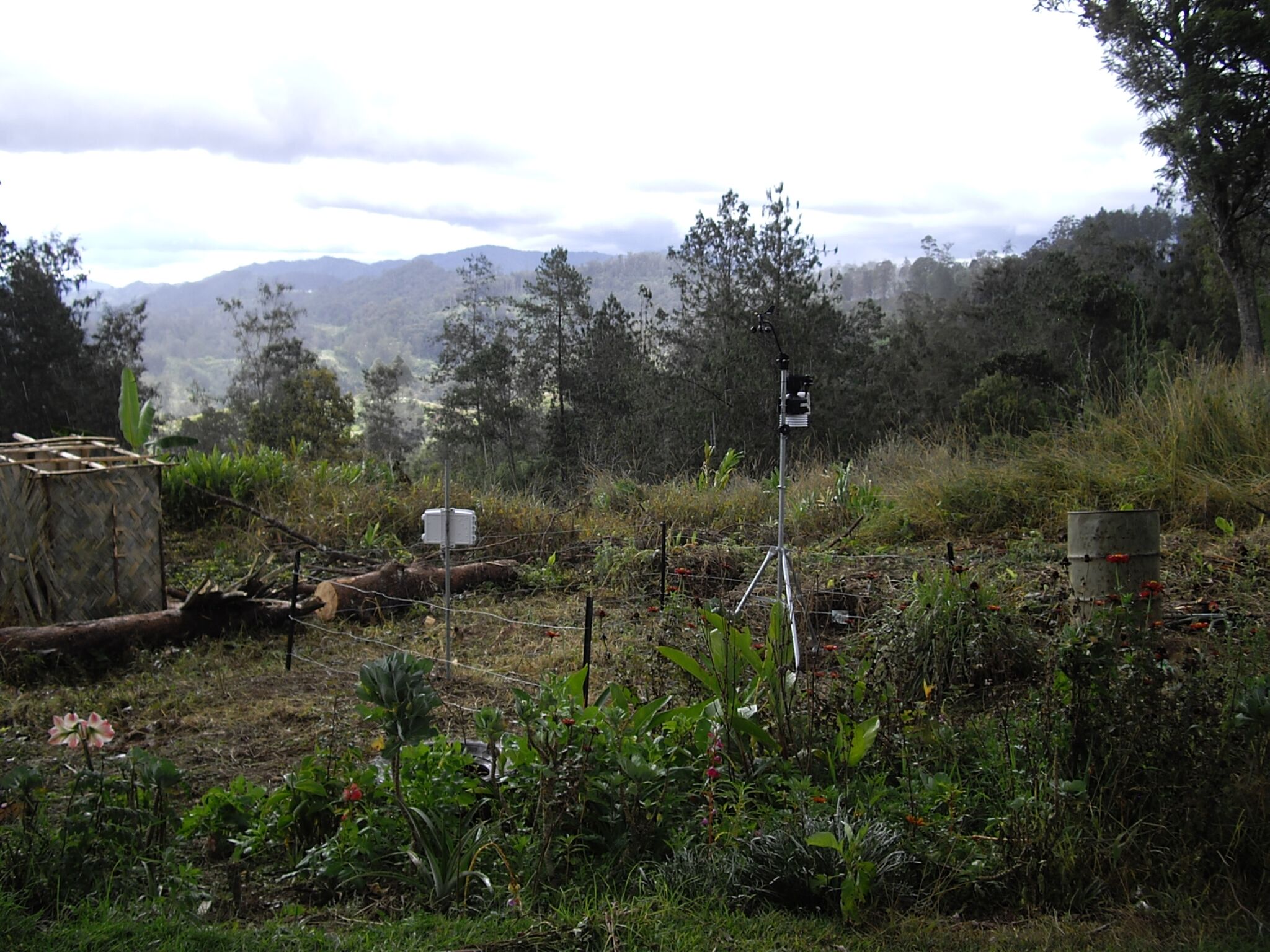 Farmers have always had to deal with the vagaries of climate. But farmers in many countries are now contending with much more variable and seemingly less predictable weather patterns, along with more extreme climatic events such as droughts and floods. Some traditionally high rainfall regions, such as the highlands of Papua New Guinea, are experiencing droughts that farming systems are struggling to cope with.
Papua New Guinea (PNG) suffered the effects of an El Niño-induced drought in 2015 and 2016. Drought and widespread water shortages, combined with unseasonal frosts in the highlands, led to the failure of the sweetpotato crop, severely disrupted household food production and caused widespread hunger.
Eighty per cent of PNG's population depends on rain-fed farming and more than three-quarters of food consumed is locally grown. Understandably, PNG's National Agricultural Research Institute (NARI) is interested in being better able to predict and manage droughts in regions such as the Central Highlands, where farming systems are now having to contend with unprecedented low rainfall.
NARI is a key partner for ACIAR in PNG. In 2017, in response to a request for assistance, ACIAR convened a meeting of 20 Australian scientists working at the forefront of applied research into weather prediction and climate change to meet with NARI Director General, Dr Sergei Bang. 'We know another drought will come,' says Dr Jayne Curnow, ACIAR's Research Program Manager for Social Sciences, 'so it was an opportunity for us to put our heads together, and consider ways PNG could be better prepared in the future.'
Read the full story via our blog.