Disease experts meet in Canberra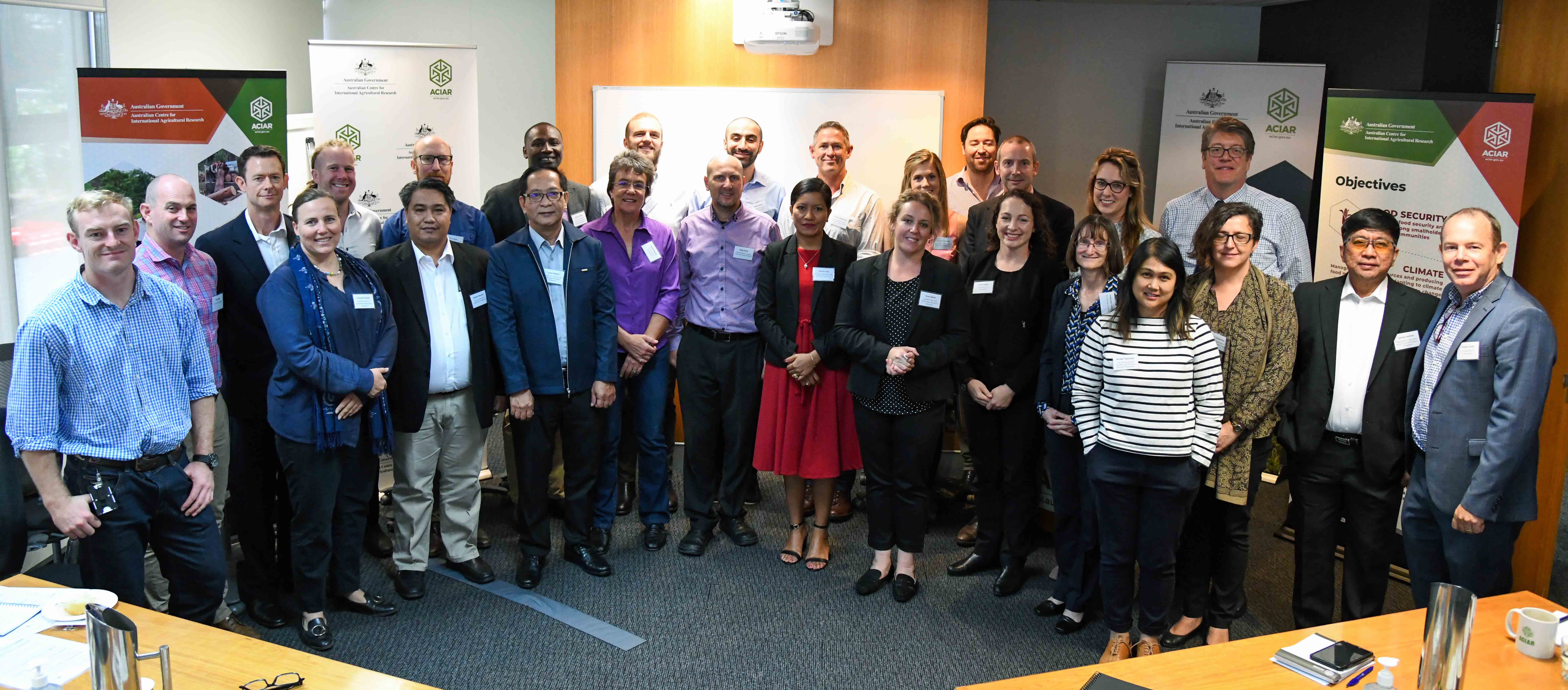 12 March 2020
Animal disease and economics experts are meeting in Canberra today to discuss the impact of one of the most damaging animal biosecurity threats facing the world—African Swine Fever.
With a mortality rate close to 100 per cent and no available vaccine, African Swine Fever (ASF) is wiping out pig populations across Asia severely impacting smallholder pig farmers.
Led by the Australian Centre for International Agricultural Research (ACIAR) and the University of Queensland, the forum will bring together regional specialists as part of an ACIAR-funded project to implement a socio-economic and livelihoods impact assessment model that hopes to inform future donor investment in addressing this biosecurity threat.
'Coronavirus is reminding the world of the implications of increasingly interconnected global supply chains, and rapid extensive movement of goods and people,' says Dr Anna Okello, ACIAR's Livestock Research Program Manager.
'Lost in the focus on coronavirus has been the rapidly spreading African Swine Fever. There's no available vaccine, and the disease is killing nearly 100 per cent of the pigs it encounters.
'Pigs are incredibly important socially, culturally, and economically for smallholder farmers across the region. We see them being important ceremonial purposes, livelihoods purposes, for human nutrition and the economic security of hundreds of millions of people, especially women.'
'We're very pleased to be working with our partners to develop a tool that will hopefully be rolled out and supported by multiple resource partners across the region,' concluded Dr Okello.
First reported in China in August 2018, ASF has spread to 12 Asian countries and has been confirmed in one of Australia's closest neighbours Timor-Leste. While not zoonotic—a disease capable of spreading between animals and humans—the economic impact to smallholder farmers cannot be understated.
With many development agencies around the world investing heavily to solve the problem, ACIAR is taking a strategic approach in the Indo-Pacific, aiming to provide a framework for how a regional fund could provide multiple resource partners with a coordinated approach to maximise the effectiveness of the investment.
The ACIAR-funded project is currently working in collaboration with the Food and Agriculture Organization of the United Nations and in-country partner organisations, including the Bureau of Animal Industry and the Philippine Council for Agriculture Aquatic and Natural Resources Research and Development in the Philippines and the Timor-Leste's General Directorate for Livestock and Veterinary, to ensure the model developed is fit-for-purpose regarding decisions around disease control in the medium- to long-term.
The project is also supported by the Department of Foreign Affairs and Trade, Department of Agriculture, Water and Environment, CSIRO and Australian Pork Limited and is benefiting from close consultation with international organisations including the World Organisation for Animal Health and the International Livestock Research Institute.
The forum will run in Canberra over the next two days, with pilot testing of the model to occur in Timor-Leste and the Philippines by July 2020.