First Partners Magazine for 2019 released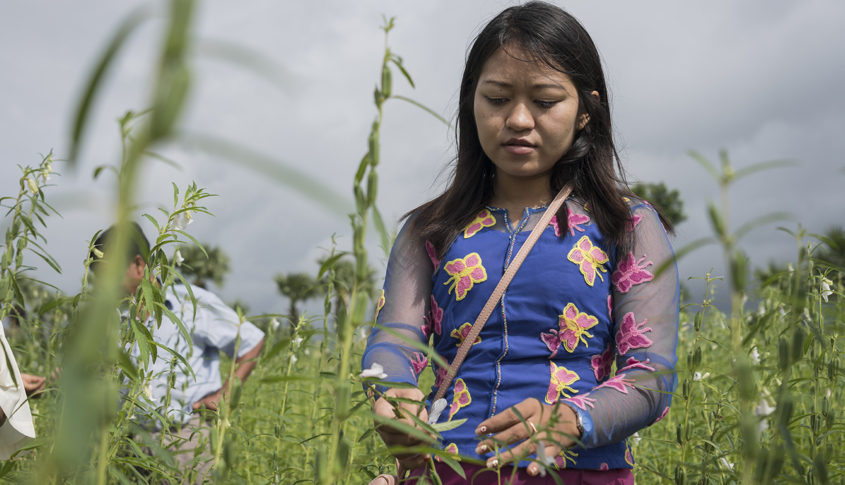 The new edition of ACIAR's flagship magazine, Partners in Research for Development, has just been released.
The feature article of the first issue for 2019 looks at how ACIAR is helping to develop 'balanced scientists'—agricultural researchers who are not only highly proficient in their particular technical fields, but also have good communication and leadership skills. Developed with the University of New England, this new ACIAR leadership program provides an initial 25 John Allwright fellows with 15 months of blended leadership learning, delivered both face-to-face and online.
This focus continues in 'Developing biosecurity capacity'. It examines the work of ACIAR, first in sub-Saharan Africa, and now in the Pacific, to build vital plant biosecurity capacity, using Australia's world-class strength, experience and comparative advantage in the field. Lesson learned from the African program are now being applied to developing a similar program in the Pacific.
Other features of this packed issue include: 'Innovative idea flies', which looks at the growing of insects for human food and animal feed. Partners talks to Dr Segenet Kelemu, director general of the International Centre for Insect Physiology and Ecology (icipe) about the Centre's work in this increasingly prominent area. And, in a new section for Partners— 'Regional roundup'—ACIAR country managers give an update on regional activities, from sustainable farming endorsement in West Bengal, to the inaugural African program for ACIAR scholarship alumni.