Improving animal health diagnostic capacity in PNG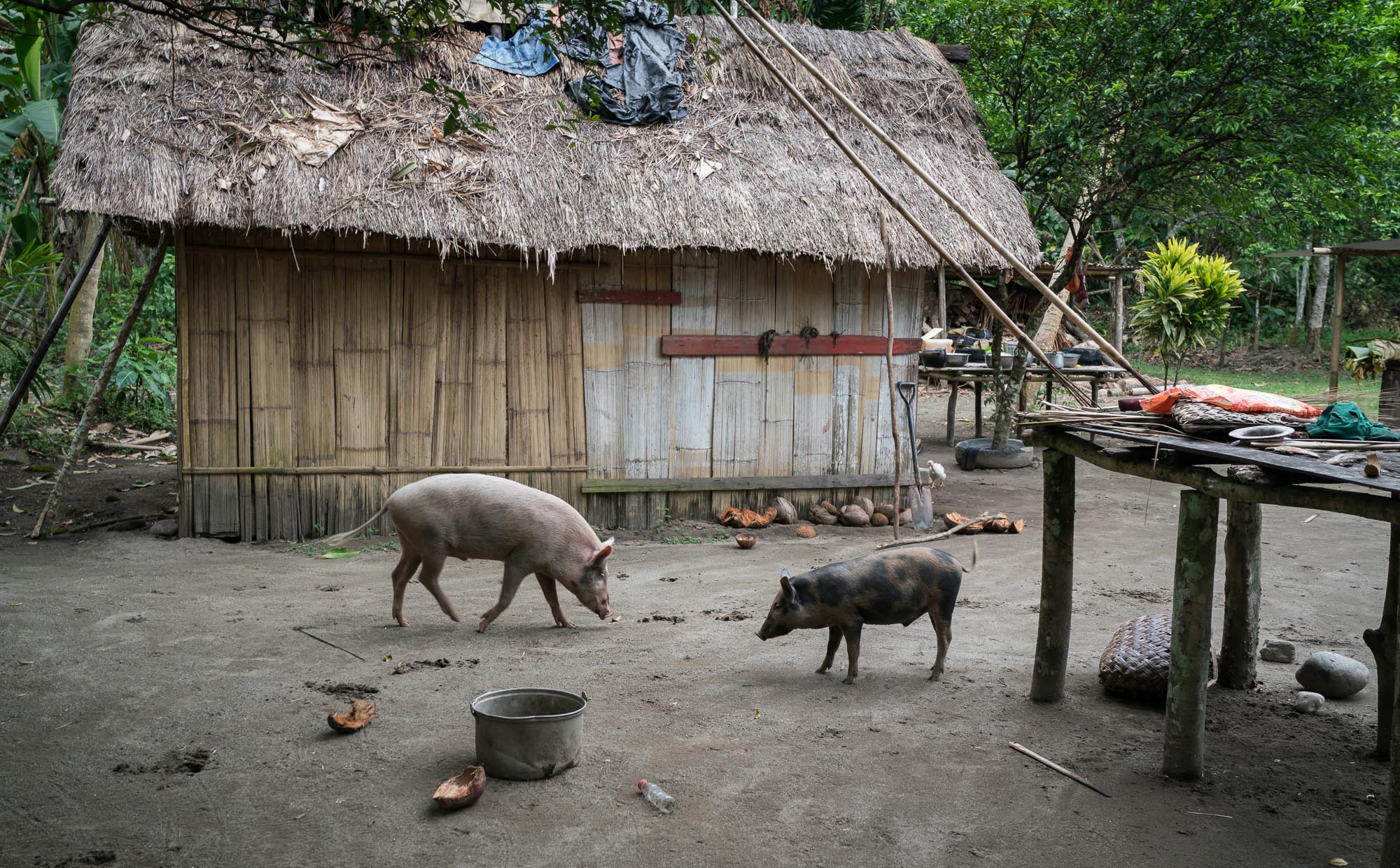 The response to African Swine Fever (ASF) in Papua New Guinea (PNG) will get a timely boost, with ACIAR support for training and new equipment.
The support will assist the National Agriculture Quarantine and Inspection Authority (NAQIA) to conduct rapid and accurate detection of ASF outbreaks using diagnostic tests previously unavailable in the country.
Since 2018, ASF has been spreading throughout Asia and the Pacific, reaching the highlands of PNG in March 2020. With a mortality rate close to 100% and no available vaccine, the disease is devastating pig populations and severely impacting the livelihoods of smallholder pig farmers.
ACIAR Livestock Systems Research Program Manager, Dr Anna Okello, said the livestock research partnership in PNG is contributing to improved in-country capacity to detect and respond to ASF and other animal diseases.
'Working with partners like NAQIA, we are improving PNG's capacity to diagnose, treat and control livestock diseases. Staff at the NAQIA lab in Port Moresby will be supported to test for the presence of the ASF virus in animal samples,' said Dr Okello.
NAQIA Chief Veterinary Officer Dr Ilagi Puana said PNG has been preparing for ASF since 2018.
'We've been working on early warning surveillance, preventative measures and some awareness in communities. But our laboratory diagnostic capacity has been one of our challenges,' said Dr Puana.
'The support will assist NAQIA to improve the current technology used for ASF testing. Our technicians will also receive training from another project partner, the Institute of Medical Research.'
He adds that a significant part of the support would also be the development of standard operating procedures. 'We want to ensure that staff here and in the provinces can do the testing properly. If testing is not done correctly, results will have a detrimental effect on decision making.'
ACIAR-supported research that has been monitoring mosquito-borne virus in PNG since 2019 was expanded to include this additional support in response to the ASF outbreak. The project is led by Australia's Commonwealth Scientific and Industrial Research Organisation (CSIRO) and focuses on carrying out surveillance studies and building diagnostic testing capability.
CSIRO Project leader, Dr David Williams, says the increased diagnostic capability would be a big help to PNG's response to ASF.
'NAQIA will be able to independently conduct fast animal disease testing and be more confident in the test results. Through the project, we are working to ensure efforts to control ASF and other livestock diseases have the most impact,' said Dr Williams.
The project is funded through the ACIAR Livestock Systems Research Program and is a partnership between CSIRO, IMR and NAQIA.