Improving climate and food systems capacity in Pacific Island Institutions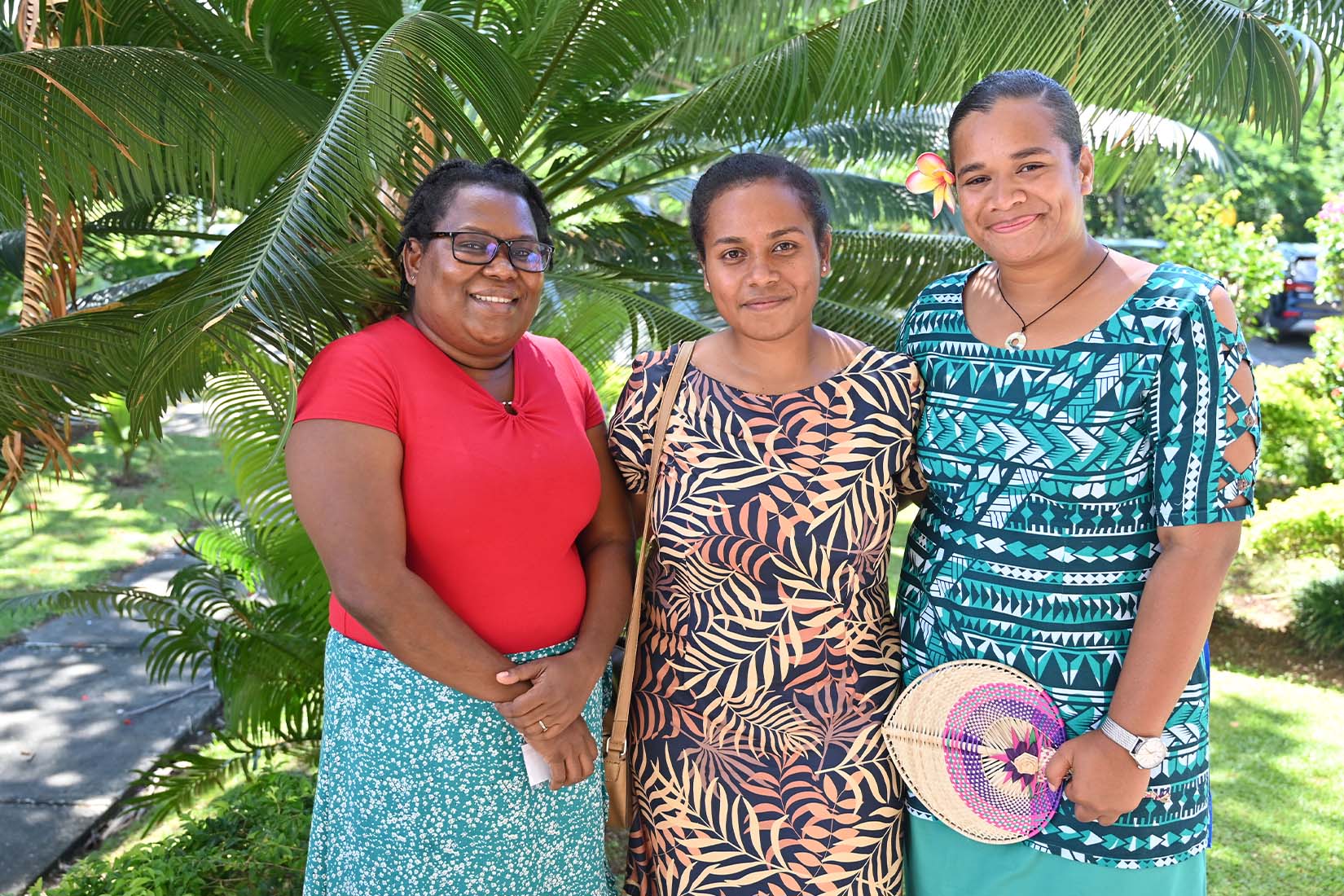 Eleven Pacific islanders have the opportunity to develop their academic capability through postgraduate support in agricultural research.
The scholars make up the 2023 cohort of the ACIAR-supported Pacific Agriculture Scholarships, Support and Climate Resilience (PASS-CR) program. The PASS- CR program provides scholarships and support to postgraduate students in agriculture, forestry and fisheries at The University of the South Pacific (USP) and Fiji National University (FNU).
The new scholars are from Fiji and Tonga and will be pursuing their master and PhD qualifications at the 2 universities.
ACIAR PASS-CR Program Coordinator, Dr Linda Wess, said that the scholarships are awarded to high-achieving Pacific Island scholars.
'Investing and enhancing the skills of Pacific Island scholars empower them to become leaders of tomorrow. The scholarships support students in agriculture, forestry and fisheries to meet emerging challenges in the region whilst building a strong research profile,' she said.
Dr Wess added that the PASS-CR program contributes to the Pacific agricultural innovation system, leveraging the the strengths of Pacific universities and their regional partners.
'Through their alignment with ACIAR-supported research projects, Pacific scholars, their academic supervisors and universities are linked with one another, and with Australia's agricultural innovation system, to create strong networks that can respond to regional challenges,' she added.
Launched in 2020, the PASS-CR program connects postgraduate students to the workplace by supporting them in doing an applied agricultural research project in ACIAR priority areas.
In 2021, ACIAR invested a further A$1 million into the PASS-CR program and added a climate resilience component to deliver a comprehensive capacity building initiative focused on climate change resilience. To embed the learning from this program, scholars and their supervisors are then eligible to apply for the Future Thinkers Award to incorporate climate change into their research. 
The additional resources are supporting the eligible PASS-CR scholars to research novel concepts and approaches to addressing climate change and building the resilience of food systems and farming communities across the region.
ACIAR Regional Manager for the Pacific and Papua New Guinea, Ms Mai Alagcan, congratulated the new cohort.
'ACIAR is proud to support a brilliant cohort of Pacific Islanders through the PASS-CR program. ACIAR invests and brokers research and capacity building partnerships between Australia and its partner countries to create a more food-secure future for all.'
'In the Pacific, a key focus is enabling regional collaboration in research and capacity building to address common issues and opportunities in agriculture, forestry and fisheries sector, especially for smallholder farmers and fisherfolks, their families and communities.
'We are particularly interested in supporting science-based initiatives on biosecurity, local production and food systems, climate resilience and adaptation, value chain development, natural and coastal resource management, food and nutrition, and gender equity and empowerment,' she said.
To enhance the scholarship experiences, PASS-CR delivers a range of services and activities, including monthly research seminars and skill development sessions, student work experience through its job-ready program, professional development opportunities for academic supervisors and research managers.
Between 2008 and 2021, ACIAR supported 96 students from seven Pacific Island countries to complete 108 courses for postgraduate diplomas, master degrees by research or PhDs in a range of agricultural fields.
Learn more about the PASS-CR program here.