John Dillon Fellowship: new graduates from PNG and the Pacific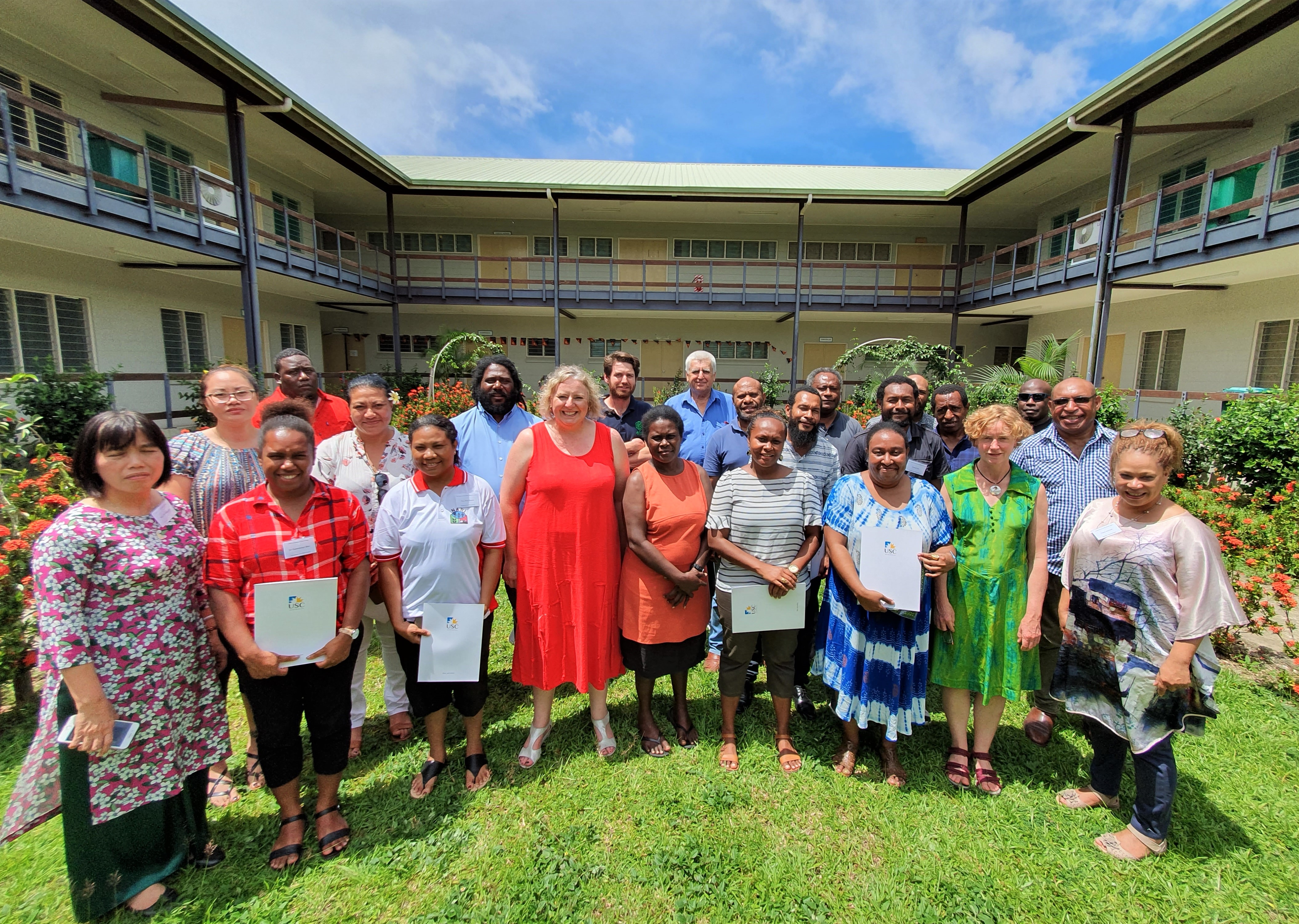 Fourteen Papua New Guineans have become the first to successfully complete the Institutional John Dillon Fellowship (iJDF).
The new ACIAR supported initiative targets training needs of partner organisations in PNG and the Pacific, by providing learning and development opportunities for their staff.
The fourteen Papua New Guineans and two Samoans from ACIAR regional partner, the Pacific Community (SPC) received their certificates today (Wednesday 16 October 2019).
Speaking at the certificate presentation, General Manager, Outreach and Capacity Building Eleanor Dean said the iJDF program aims to strengthen capacity of key agricultural institutions in PNG.
"Through this training, ACIAR is supporting our research partners address issues like climate change, pest and diseases affecting crops, gender and nutrition.
"The iJDF specifically targets emerging leaders within our partner organisations providing them with the support they need to contribute meaningfully," Ms Dean said.
Papua New Guinean fellows came from the National Fisheries Authority, National Agricultural Research Institute (NARI), University of Technology, Science and Technology Secretariat and the Bougainville Department of Primary Industries.
Over the last three months, fellows received professional development that combined training, industry visits and networking opportunities in PNG and Australia.
Participants also received mentoring and support to help them implement their projects.
ACIAR, through its research partnerships works to improve food security and livelihoods, reduce malnutrition and increase economic opportunities for people, in particularly women.
Fellows were also selected from regional partner, the Pacific Community (SPC).