Lao researchers use skills to build COVID-19 patient beds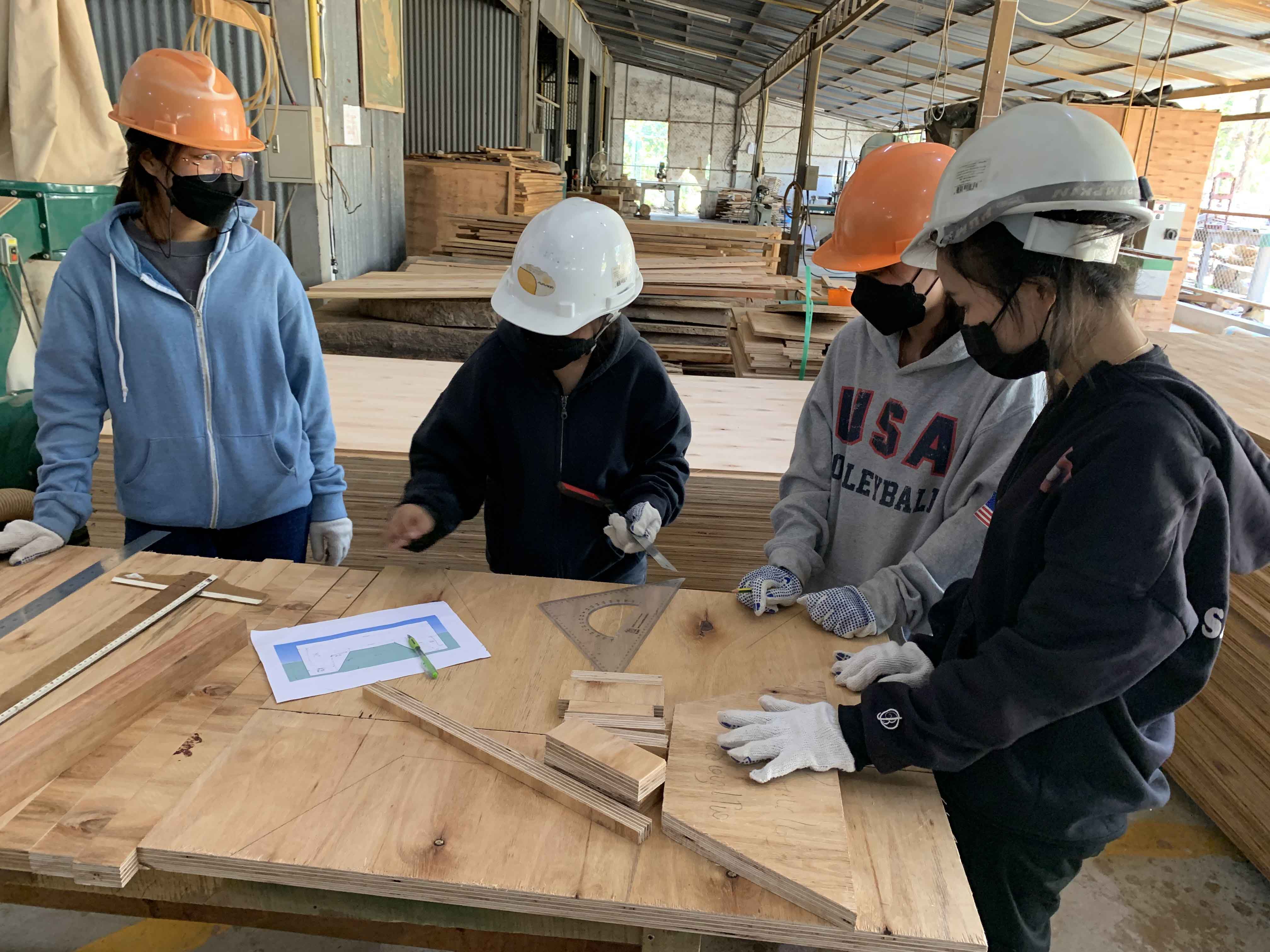 Researchers from the National University of Laos are using skills and knowledge gained through ACIAR-funded projects to build beds for COVID-19 patients.
Three successive projects have encouraged the development of innovative wood processing technologies and industries in Laos. The projects are known as VALTIP, VALTIP2 and VALTIP3—for value adding to Lao timber products—and have focused on engineered wood products to maximise value from plantations.
Dr Khamtan Phonetip, from the University's Faculty of Forest Science, said that the number of COVID-19 patients was increasing every day in Laos.
To help their community, a team of its staff, students and alumni secured a grant to design and build ready-to-assemble beds.
Sourcing materials was the first step for the team. The project team reached out to Burapha Plywood Mill, which had participated in the VALTIP3 project. Its leadership team was very happy to help.
Twelve students, in consultation with staff, designed beds to be built with the plywood sheets from Burapha.
Dr Phonetip said the students have developed their skills through the Wood Science and Wood Products Training Center, which is supported by the VALTIP3 project and a small grant from Lao Government.
'After the bed is produced, it will be delivered to the COVID-19 provisional committee in Vientiane to distribute to quarantine centres around the capital city,' Dr Phonetip said.
The Australian Ambassador to Lao PDR, Mr Paul Kelly, was impressed with the community spirit and skills of the staff and students.
'It is a wonderful example of Australia and Laos working together to help the local community in this very challenging time,' Mr Kelly said.
ACIAR Research Program Manager for Forestry, Dr Nora Devoe, said it was the latest example of the community spirit shown by the Wood Science and Wood Products Training Center staff and students.
'It's part of what makes this project so gratifying,' Dr Devoe said.
'This project has developed people's skills and a new product that utilises timber that would otherwise be wasted.
'This project is now in its third phase, so it has been running for 12 years. And while it takes time, it is very impactful.'
Dr Devoe credits the National University of Laos for making best use of the Wood Science and Wood Products Training Center by expanding the curriculum and the enrolment in the Faculty of Forest Science.
She said graduates from the program were being snapped up by the industry, providing them with stable and competitive incomes.
Project leader, Hilary Smith, said this project and other ACIAR-supported forestry work in Laos supported the country's economic development, while protecting the natural environment.
Since the 1990s, the Lao PDR Government has promoted reforestation through timber producing plantations to provide a sustainable source of timber.
'The area of plantations increased, but wood product quality and value remained low due to inadequate domestic processing capacity and attractive and accessible export markets for unprocessed logs,' Dr Smith said.
'In an effort to maximise and retain value from the plantations within Laos, ACIAR has been supporting both the National University of Laos and the wood processing sector to adopt and use more innovative wood processing technologies, including engineered wood products.'
ACIAR funded the project 'Advancing enhanced wood manufacturing industries in Laos and Australia', also known as VALTIP3. Key partners are Australian National University, Luang Prabang Teak Program, National University of Laos, and the Queensland Department of Agriculture & Fisheries.