LAUNCH OF PHASE TWO OF AGRICULTURAL INITIATIVE — CULTIVATE AFRICA'S FUTURE FUND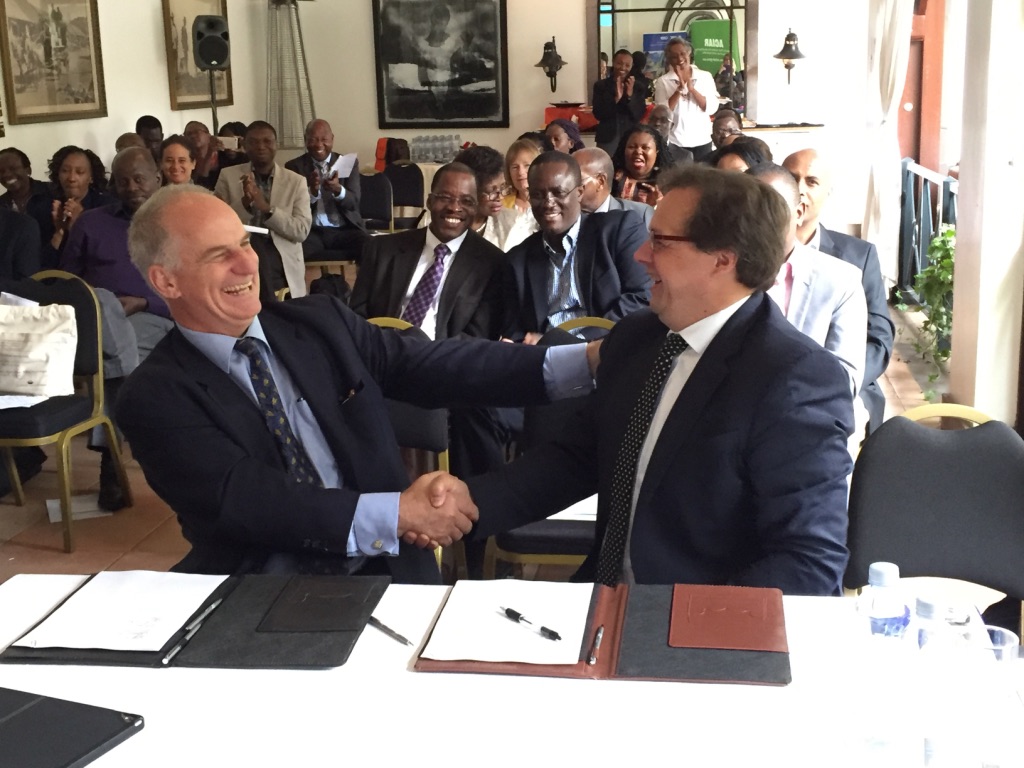 Date Released:
A new AUS $25 million investment will support greater food security and improve nutrition throughout Eastern and Southern Africa, the partners behind the investment – Canada's International Development Research Centre (IDRC) and the Australian Centre for International Agricultural Research (ACIAR) – announced at a June 30 event in Nairobi.
The investment represents the second phase of the Cultivate Africa's Future Fund, a joint IDRC-ACIAR partnership aimed at transforming African agriculture and improving the lives of millions of smallholder producers and consumers across the continent.
The phase two investment was announced by IDRC President Jean Lebel and ACIAR CEO Andrew Campbell. The fund leverages Australian and Canadian science and technology expertise with African leadership and innovation to benefit smallholder farmers who grow most of Africa's food.
"Investing in small-scale agriculture is one of the most effective ways to meet the food security needs of vulnerable populations, especially women and children, while also building economic livelihoods," IDRC President Jean Lebel said at the announcement. "The second phase will build on the success of the first phase and it will do so by focusing on innovations that reduce post-harvest loss, improve nutrition, and promote the sustainable and efficient use of water for agriculture."
"Our strong partnership with IDRC makes better use of scarce resources and enables us to share risk, potentially funding game-changing research,"
said ACIAR CEO Andrew Campbell.
Media release attached for free download.