Leadership training drives agriculture development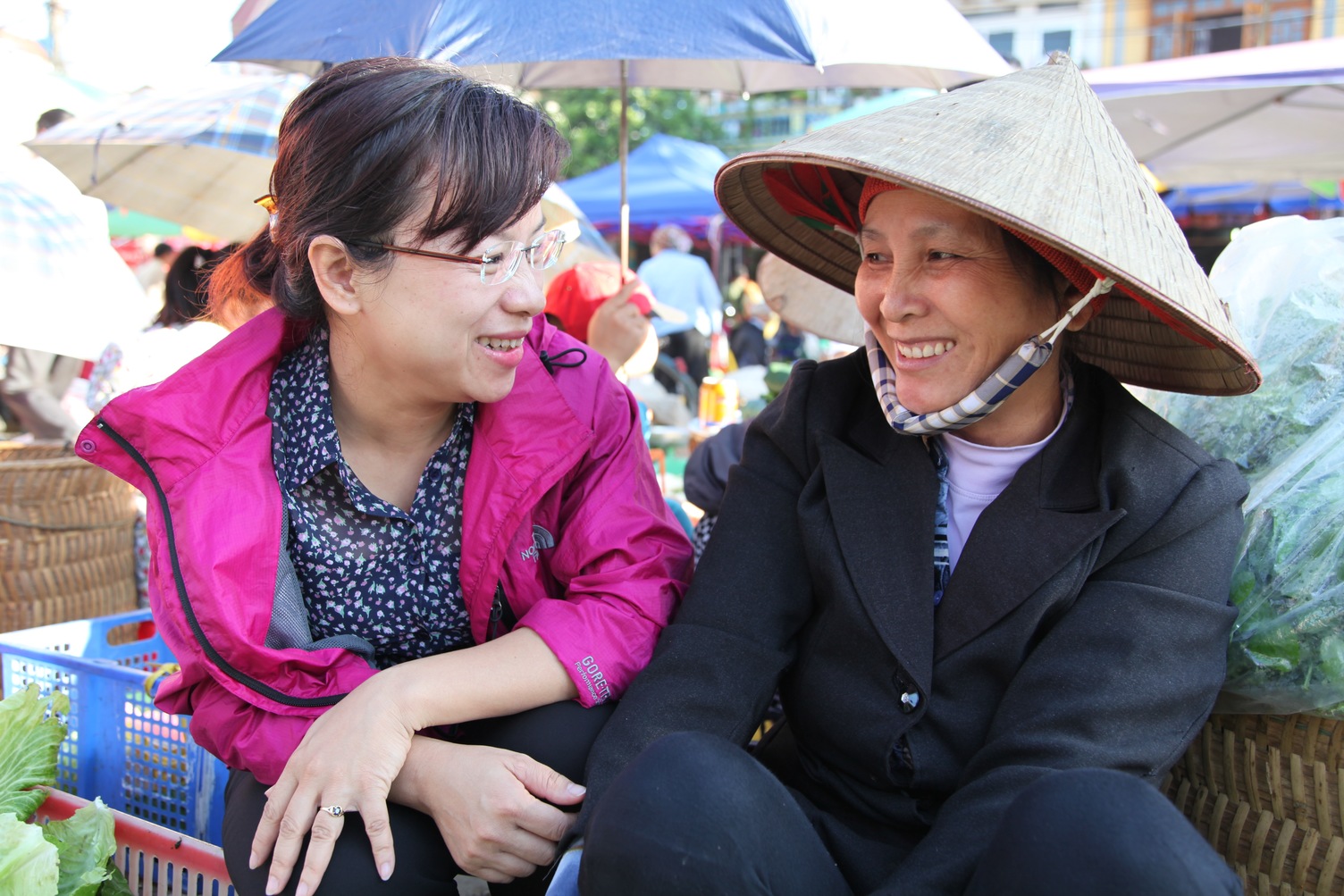 Nineteen Vietnamese agricultural scientists and researchers have commenced training for the prestigious John Dillon Fellowship (JDF).
Supported by ACIAR, the long-running program progresses the careers of researchers working in agricultural development by enhancing their leadership and management skills.
Commencing this week following an online launch, the 2021 JDF marks the first time the fellowship will have an entirely Vietnamese cohort.
Australian Ambassador to Vietnam, Ms Robyn Mudie, said the fellowship would further build on the strong agricultural development partnership between the two countries.
'Agriculture has been a key part of Australia's cooperation with Vietnam since the two countries established diplomatic relations in 1973,' said Ms Mudie.
'The ACIAR program places capacity building of individuals and organisations to perform agricultural research effectively at the heart of our bilateral cooperation for agricultural development.'
Ambassador Mudie also highlighted the diversity of the JDF Vietnam 2021 cohort, which includes emerging Vietnamese agricultural leaders from the Ministry of Agriculture and Rural Development, the Ministry of Science and Technology, and the Ministry of Education and Training.
The latest rendition of the JDF program in Vietnam follows a similar delivery of the fellowship in the Philippines earlier in 2021, with ACIAR evolving the program to focus on individual countries in response to the COVID-19 pandemic. 
ACIAR General Manager for Outreach and Capacity Building, Ms Eleanor Dean, said the shift in program delivery was critical for ACIAR in continuing to build scientific capacity within partner countries.
'The John Dillon Fellowship is the flagship program of ACIAR for enhancing leadership and management skills of mid-career professionals who are poised to advance agricultural research and development in our partner countries.
'ACIAR responded to the global pandemic swiftly, and we're proud to be supporting this newly designed fellowship in 2021 that builds upon the program's past success. We're able to do this thanks to the close collaboration with our in-country partners.' Ms Dean added.
Chau Thi Minh Long from the Western Highland Agriculture Science Institute (WASI) is part of the 2021 JDF cohort and is excited to be part of the new fellowship. 
'I have long been aware that leadership practice is changing, and I need to upgrade my skills, but there are very limited professional and leadership training opportunities in Central Highlands, where I live.
'The JDF program prioritises collaboration and communication, gender equity and social inclusion, and project management. After this course, I believe I will be more creative and confident to lead and manage collaborative projects involving several national and international stakeholders, which will help me become an effective female leader at WASI in the near future,' Long said.
Since 1993, ACIAR has supported nearly 100 Vietnamese alumni to gain their postgraduate qualifications and leadership training in Australia. Many of these alumni are now leading managers, senior experts, and researchers across Vietnam.
'The JDF program provided me with basic knowledge in managing a research group, dealing with conflicts and challenges, defining priorities and long-term vision, which was highly beneficial for my leader position,' said Dr Nguyen Viet Hung, ILRI's Co-leader of Animal and Human Health, a John Dillon Fellow in 2014.
The JDF Vietnam program is managed by the University of New England on behalf of ACIAR. Learn more via the ACIAR website.
Feature image: Former John Dillon Fellow, Dr Phan Thuy Hien (left), with a vegetable farmer in a local market in Bac Ha province in the northwest Vietnam.