Managing soil contaminants for safer, healthier vegetable production in the Philippines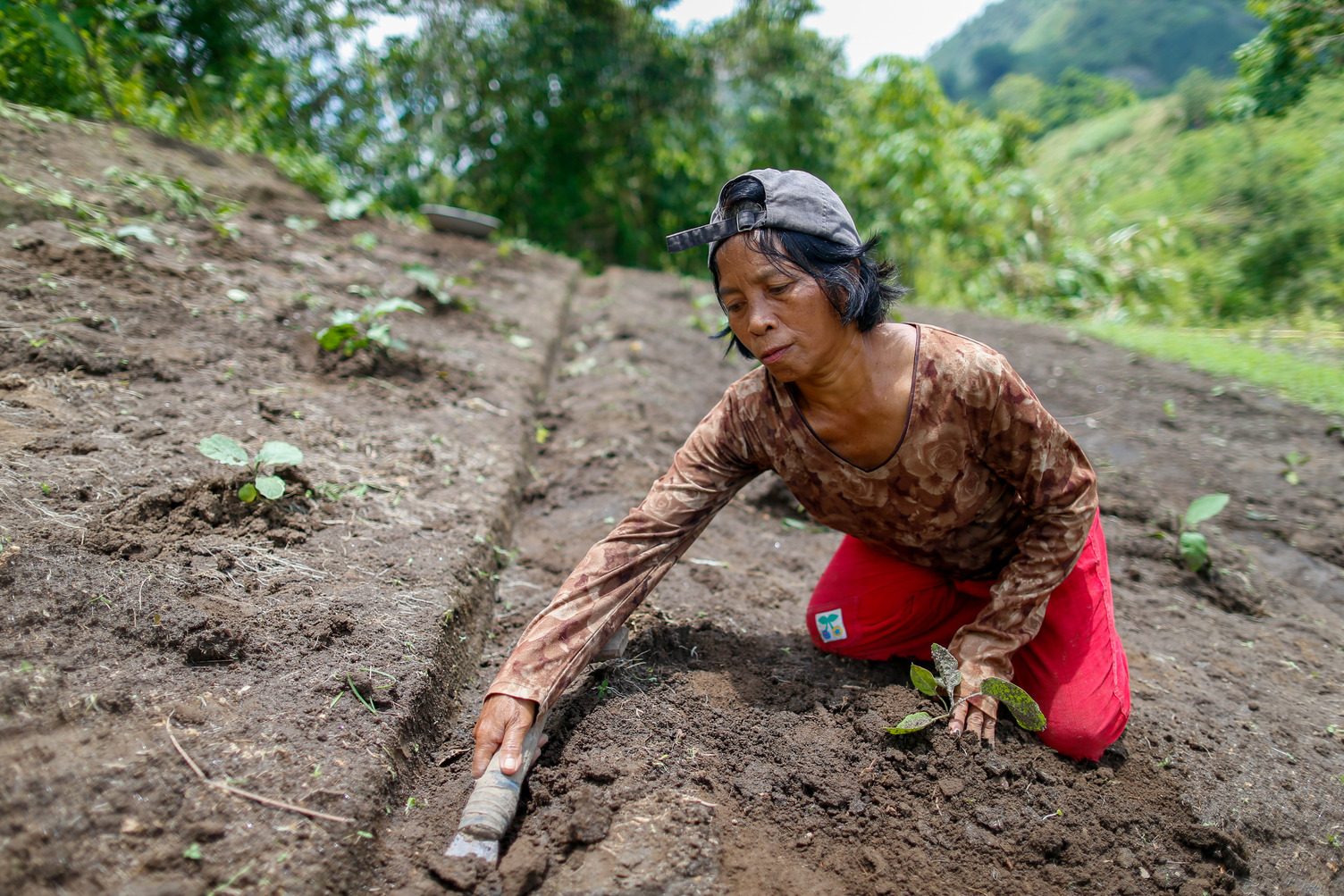 A new agricultural research partnership between Australia and the Philippines will look at boosting the available knowledge on heavy metals and soil contaminants to improve vegetable production in the Philippines.
Led by the University of Queensland and working in close collaboration with the Philippines Department of Science and Technology – Philippine Council for Agriculture, Aquatic, and Natural Resources Research and Development (DOST-PCAARRD), the 4-year project will look to understand soil constraints to vegetable production on upland acidic soils and develop strategies to address these contaminated lands.
Soil degradation is a major environmental threat facing the Philippines' agricultural sector, with about 70% of the country's land area affected by issues of soil acidification, fertility decline and erosion.
These contaminated lands hamper agricultural productivity, including in vegetable production systems, which is a main source of livelihood for many smallholder farmers. Limited availability and high cost also contribute to the low consumption of vegetables by Filipino households, which also increases risks to human health, including food insecurity, malnutrition and stunting.
'In the Philippines, vegetable production is predominantly practised on upland acidic soils,' said Dr Pearl Sanchez, a professor of soil chemistry at the University of the Philippines Los Banos (UPLB) and Philippines coordinator for the ACIAR-supported project.
'Most of our vegetable production systems are intensively managed, meaning we use a lot of inputs such as fertilisers, manures and crop protectants to increase crop yield. This type of farming can lead to considerable soil misuse and overuse, accumulation of heavy metals and increased nutrient pollution.'
The long-term accumulation of plant essential heavy metals (PEHM), particularly copper, potentially impacts on the health of the soil and crops. Excessive nutrients, conversely, can cause major health and environmental problems and also affect crop productivity.
'There are data gaps in terms of understanding how current vegetable production and management practices in the Philippines impact on soil fertility and the environment,' said Dr Stephen Harper, Australian project leader and professor at the University of Queensland.
'Our research aims to generate information to address these issues, particularly reducing the use of PEHM and fertilisers, optimising nutrient inputs, and managing soil diseases to maintain soil fertility and health.
'We will also look at options for improving disease management in these areas so that farmers can potentially reduce dependence on crop protectants that have heavy metal components.'
The project team has started engaging with farmers and stakeholders in upland vegetable production areas in Benguet, Leyte and Misamis Oriental and will look to identify crop limitations of plant-essential micronutrients in these vegetable production areas. 
The findings will be incorporated into soil-plant analysis databases of government agencies that currently have limited reference data for micronutrients and metal contamination in agrifood systems and the broader environment.
'The information that will be generated by the project will be of real value to a range of stakeholders including, farmers, policymakers, scientists, researchers and farm advisors from the public and private sector,' said Dr James Quilty, ACIAR Research Program Manager, Soil and Land Management.
'Farmers, especially, will be engaged in developing new knowledge in this project. Farmers will participate in both identifying problems and developing solutions to enable sustainable change in farming practices for more efficient, healthier and safer vegetable production in the Philippines.'
Partnering organisations include DOST-PCAARRD, University of Queensland, UPLB, Benguet State University, Visayas State University and the University of Science and Technology of Southern Philippines.
Funded through the ACIAR Soil and Land Management Research Program for A$1.8 million, the project is scheduled to run through to 2027.
Learn more via the ACIAR website.