New Climate Resilience program to boost Pacific scholars' skills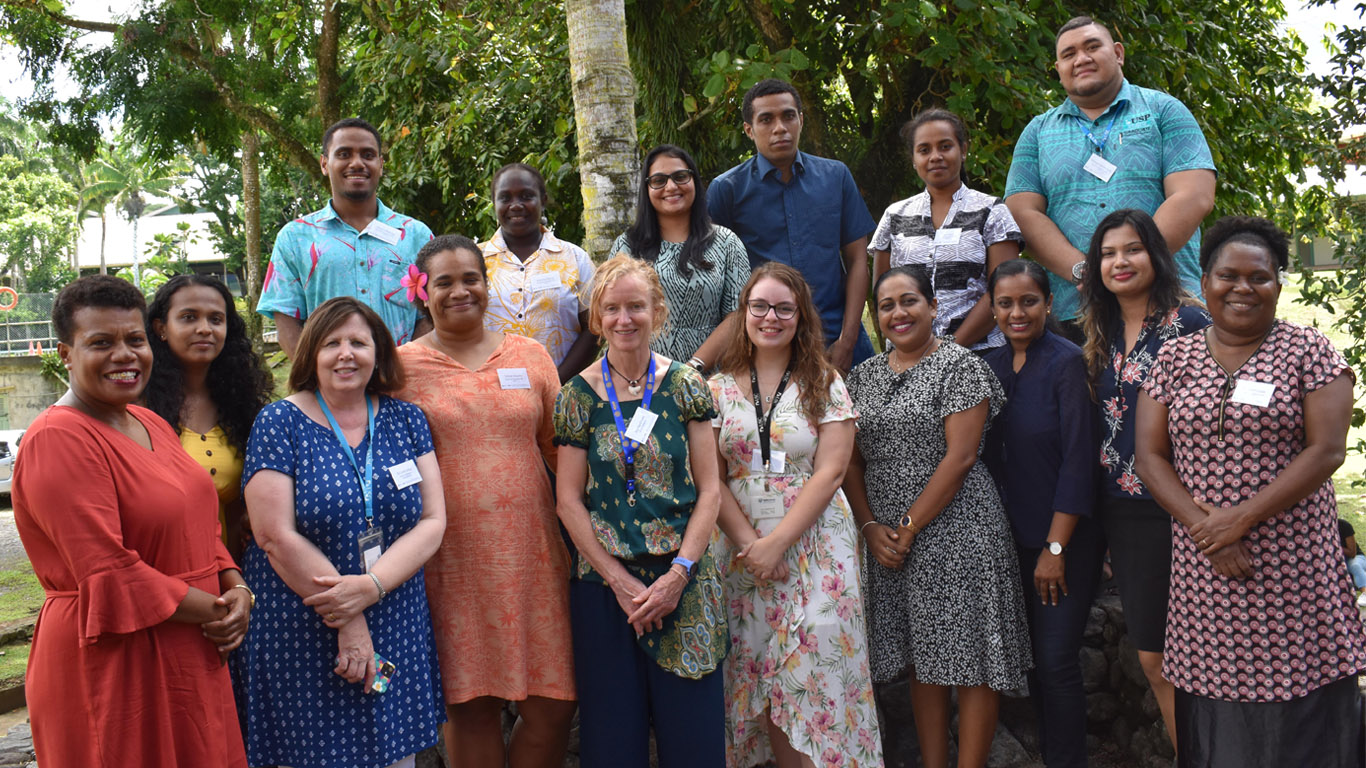 The capability and knowledge of Pacific Islanders in tackling climate change and food systems research will be boosted through the ACIAR Pacific Agriculture Scholarships and Support (PASS) program.
The new Climate Resilience component of the PASS program, managed by the University of the Sunshine Coast (USC) Australian Centre for Pacific Islands Research, provides scholarships for postgraduate research and support for academics at the Fiji National University (FNU), and the University of the South Pacific (USP).
Speaking at the launch, the Australian High Commissioner to Fiji, John Feakes, said Australia remains committed to working closely with the Pacific on issues such as climate change.
'We are supporting agricultural research through ACIAR and investing in upskilling Pacific Islanders through a range of capacity building initiatives such as the PASS-CR program.'
'The addition of the climate resilience component to the PASS-CR program delivers a comprehensive academic and research program that is focused on building resilience to climate change and disasters. A priority for the Australian Government and a concern for our Pacific vuvale,' he added.
ACIAR CEO, Professor Andrew Campbell said ACIAR was proud to support a brilliant cohort of Pacific Islanders through the PASS-CR program.
'The Climate Resilience component of the PASS-CR program includes the Future Thinkers Scheme, which aims to strengthen existing education and research training programs by building the capacity of future leaders to conduct climate change and food systems research.'
'The Future Thinkers Scheme will provide research grant funding of up to AU$30,000 to eligible PASS-CR Scholars – targeting "future thinkers" to help them develop innovative solutions that the Pacific region needs for climate resilience and better access to climate finance', he added
ACIAR PASS-CR Program Coordinator, Dr Linda Wess, added that 12 new scholars from Fiji, Samoa, Vanuatu, and Tonga have joined the PASS-CR program and will be pursuing their Masters and PhDs at FNU and USP.
'It is great to see that 50% of the new scholars are women. We hope to mobilise a new generation of Pacific agricultural researchers who are equipped for the challenges facing Pacific agriculture now and into the future,' she added.
Launched in 2020, the PASS program looks at connecting postgraduate students to the workplace by supporting them to do an applied agricultural research project in ACIAR priority areas.
In 2021, ACIAR invested AU$1 million into the PASS program and has since added a climate resilience component to deliver a comprehensive capacity building initiative focused on climate change resilience.
The additional resources are supporting the eligible PASS-CR scholars to research novel concepts and approaches to boost resilience of food systems and farming communities across the region.
From 2008 through 2020, ACIAR supported 91 students from seven Pacific Island countries to complete 108 postgraduate diplomas, master's degrees by research, or PhDs in a range of agricultural fields.
Learn more about the PASS-CR program here.