Ocean Jewels: Tonga's Mabé Pearls a potential economy booster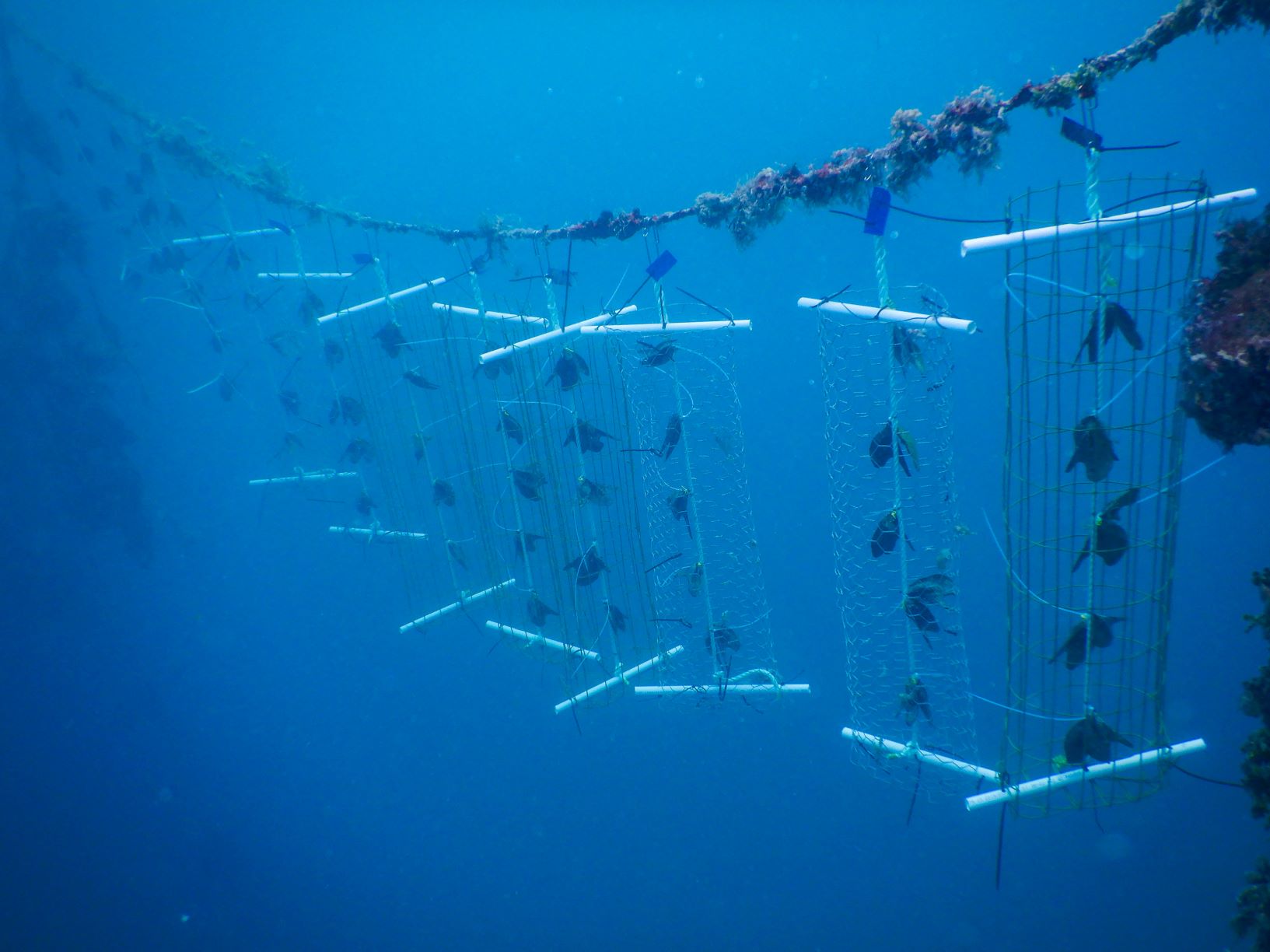 Pearl farmers in Tonga can achieve double the average national income and capture value-added opportunities locally by growing unique mabé pearls cultured using winged pearl oysters, according to a new report.
The report explores research supported by ACIAR aiming to develop pearl-industry based livelihoods. Tonga is unique among pearl-producing Pacific island countries because it focuses primarily on mabé pearl, which is cultured using the winged pearl oyster (Pteria penguin).
Report author and agricultural economist Bill Johnston from the University of the Sunshine Coast explains that the number of mabé pearl farms is expanding rapidly in the country and the industry has great potential to support the Tongan economy through sustainable production and community participation.
'Mabé pearl production is much simpler, and requires fewer resources, than round pearl production and can be achieved by community members following appropriate training. It also supports downstream value-adding and product development that broadens community livelihood opportunities,' Mr Johnston said.
Small-scale mabé pearl farms require less than 10 hours of time commitment each week and can generate more than A$13,000 (over 20,000 Paʻanga) in annual profits—double the average national income in Tonga.
The Tongan Ministry of Fisheries supports the mabé pearl farming sector through hatchery production of spat and provision of oyster juveniles to pearl farmers.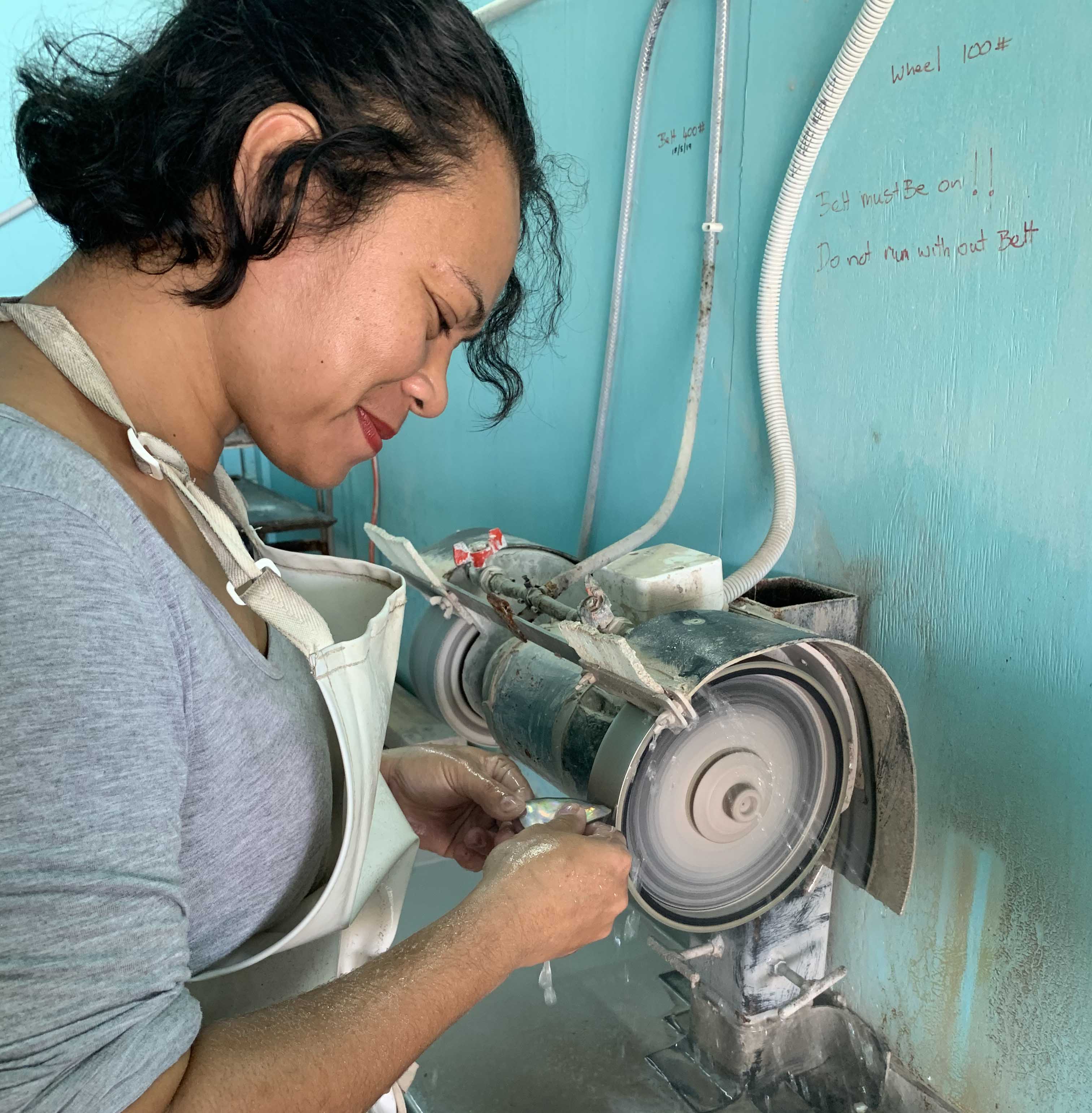 This support and the development of more efficient culture methods for oyster juveniles, which are cultured by farmers until they reach optimal size for mabé pearl production, has seen the Tongan mabé pearl sector expand.
'The number of mabé pearl farms has increased from three to 17 since 2013, with mabé pearl farming becoming a national activity that now occurs in all three island groups, Vava'u, Ha'apai and Tongatapu, within the Tongan archipelago,' Mr Johnston said.
University of Canberra gender researcher Dr Katja Mikhailovich who works on one of the pearl projects, adds that involving women was transformative both economically and personally.
'For most women, mabé-based enterprises provide a reprieve from their domestic or village work but, more importantly, mabé crafts offer a vehicle for creative expression through which cultural traditions can be expressed in new ways,' Dr Mikhailovich said.
Although the report focuses on Tonga, the research is relevant across the Pacific region where pearl farming is the most valuable and highest priority aquaculture activity providing considerable livelihood benefits.
The positive trickle-down effect from pearl farming is immense. As well as potential export income, coastal communities can generate income from activities such as the collection and sale of juvenile oysters to pearl farms, culture and sale of mabé pearls, and the production of mabé pearl and pearl shell jewellery and handicraft items.
Learn more about the Half-pearl industry development in Tonga and Vietnam.