Overseas aid has a new form: leadership skills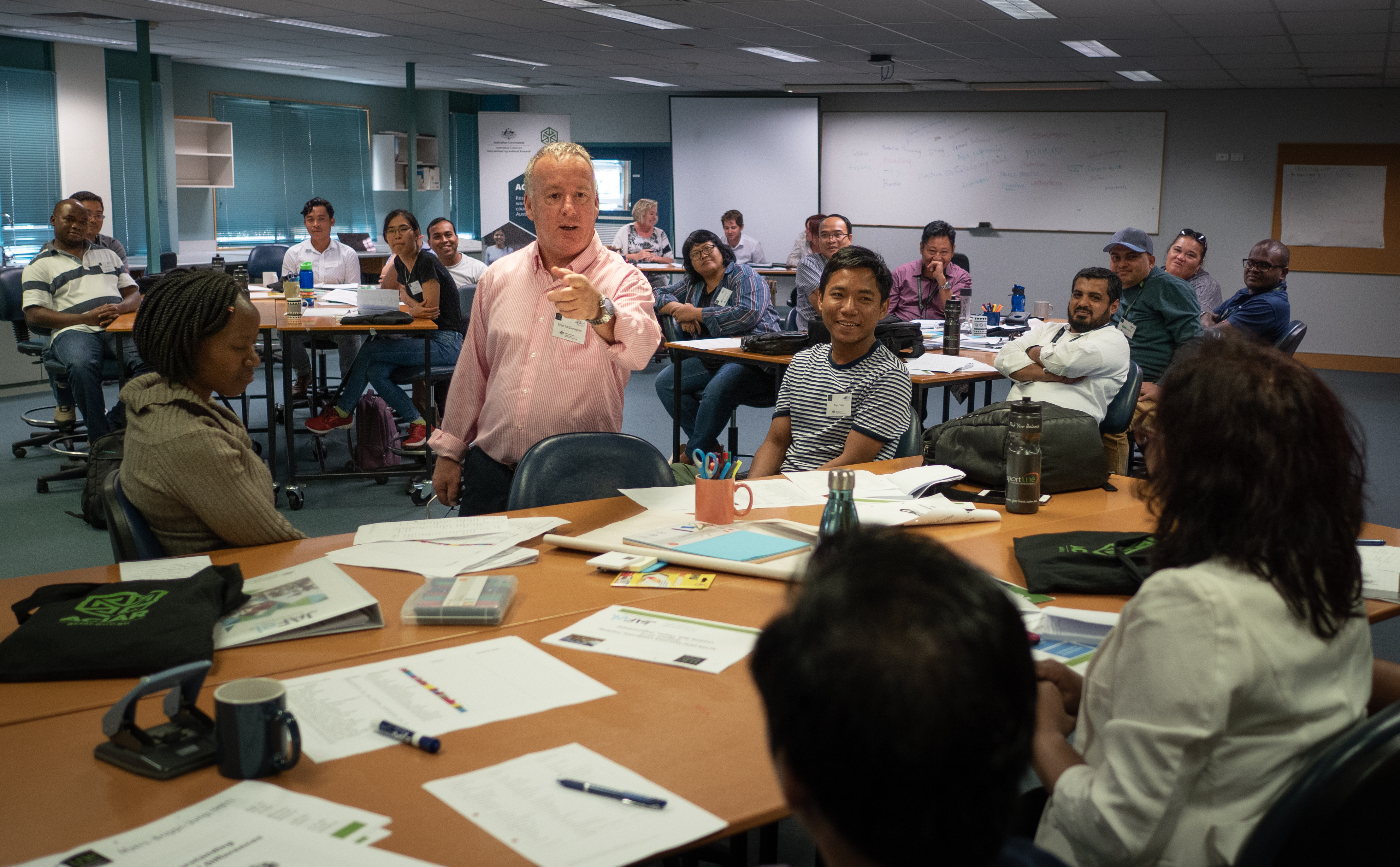 In a new chapter to Australia's overseas aid program, the University of New England (UNE) has been appointed to teach management and leadership skills to scientists from developing countries that draw on Australian agricultural expertise.
Under contract to the Australian Centre for International Agricultural Research (ACIAR), UNE has designed and is delivering a program intended to help developing Indo-Pacific nations build their agricultural capacity through management and leadership.
Australia has a decades-long history of transferring agricultural expertise to the region's developing nations, but the new ACIAR program shifts the focus from purely scientific knowledge to the skills needed to put that knowledge to work in the communities that need it.
"Knowledge is vital, but alone it is not enough," said ACIAR Chief Executive, Professor Andrew Campbell.
"To effectively capitalise on the substantial Australian investment in training overseas agricultural scientists, we need to also equip them with the skills to translate research into action."
"We want to give these scientists the best chance possible of working within their institutions and communities in ways that deliver social, economic and environmental benefits to their countries."
Professor Mingan Choct, UNE's Pro Vice-Chancellor – External Relations, said that UNE was delighted to win the ACIAR contract to write a curriculum and deliver the management and leadership program.
"UNE has long been a leader in Australian agricultural research, and has been transferring knowledge to the Indo-Pacific region since the 1960s," Prof Choct said.
"The University has deep institutional understanding of the challenges of translating research into effective action. As the world's need for food grows, and resources become more contested, our students are increasingly opting for agribusiness or combined agriculture-business degrees so that they better understand how to effectively apply their degrees in a fast-changing world."
"Our investment in servicing this need has resulted in UNE's Business School becoming tightly integrated with UNE's leading agricultural science and economics capability. The University is ideally placed to help ACIAR deliver on its goal of capacity building in the Indo-Pacific."
UNE's Director of International Training activities, Professor John Gibson, noted that UNE has delivered more than 30 customised training courses to international participants over the past few years.
"UNE's reputation lies in its focus on equipping participants to drive change in their home countries, not just be technical experts in their field," Prof. Gibson said.
The John Allwright Fellowship Executive Leadership program will be delivered to 25 overseas graduates of the John Allwright Fellowship, an ACIAR program that since 1986 has sponsored influential researchers from selected Indo-Pacific nations to earn postgraduate degrees in Australia.
The Fellows will spend two weeks at UNE from January 29, undertaking an intensive introduction to the principles of business and leadership. The intensive includes site visits to agricultural businesses in the New England and North Coast that show these principles at work.
Fellows will then return to their universities within Australia to continue their post-graduate study while completing the rest of the course online for 15 months, before returning to UNE for a four-day consolidation of their learning.
John Allwright Fellows on the Executive Leadership program come from:
Tanzania
Uganda
Nepal
Bhutan
Pakistan
India
Myanmar
Viet Nam
Cambodia
Philippines
Indonesia
Papua New Guinea
Solomon Islands
Samoa