Reducing food loss in Pakistan and Sri Lanka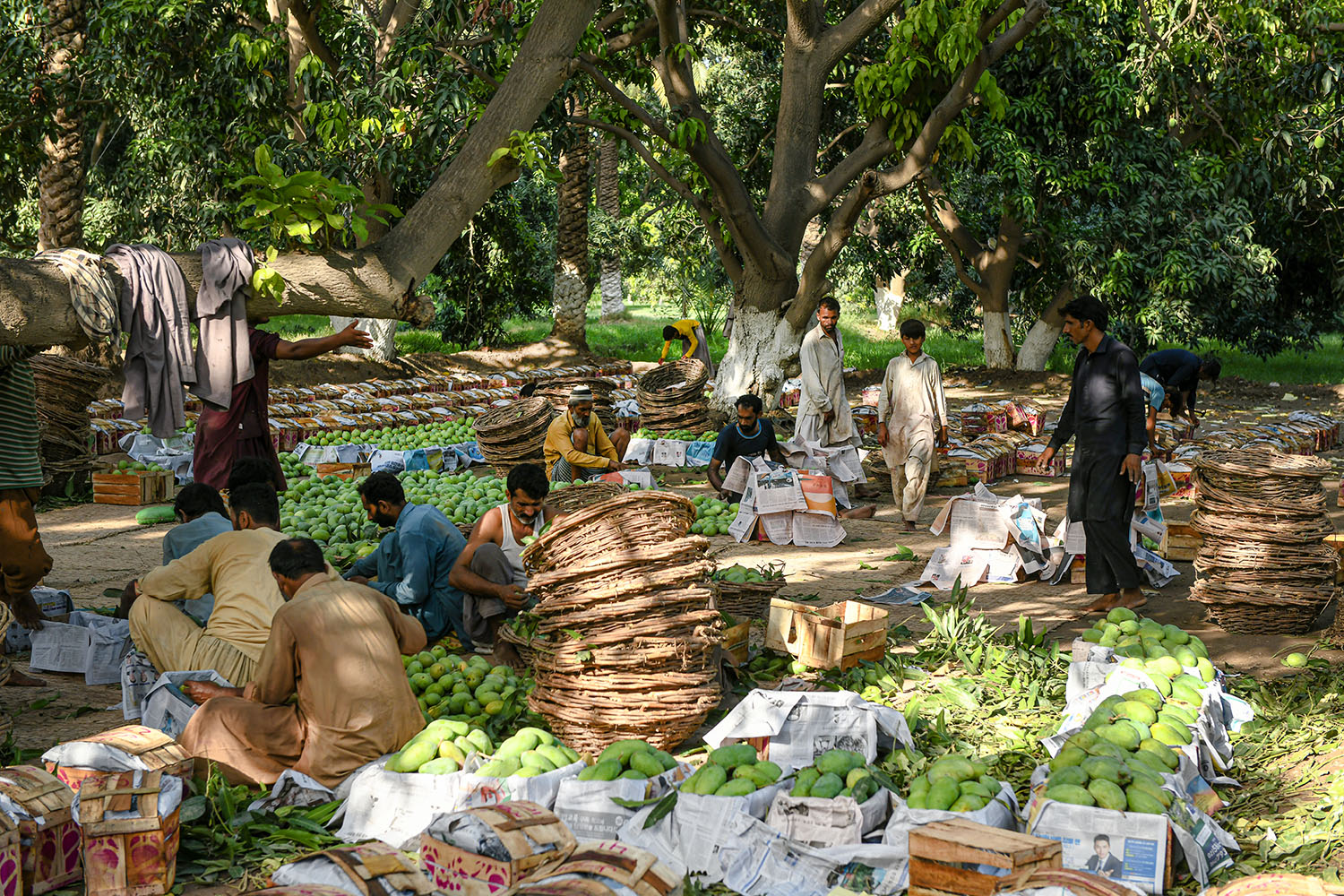 A new project seeks to reduce food loss in mango and tomato value chains in Pakistan and Sri Lanka to improve farmers' incomes and food security.
ACIAR and Canada's International Development Research Centre (IDRC) have jointly funded the project as part of the Food Loss Research Program.
The project aims to identify the extent and root causes of food loss in Pakistan and Sri Lanka and to design and demonstrate affordable interventions to mitigate these losses.
ACIAR Research Program Manager for Agribusiness, Mr Howard Hall, said the project will develop valuable new data and understanding of the causes of food loss in mango and tomato value chains in the 2 countries. It will then design and trial strategies to reduce food loss from farms to consumer points of sale. 
'This will capture the drivers of food loss and contribute to improved food security, business competitiveness, and sustainability in representative regions in Pakistan and Sri Lanka,' said Mr Hall.
Mr Hall added that food losses are large in these commodities' value chains, especially during seasonal gluts.
Associate Professor Thilak Mallawaarachchi from the University of Queensland, the project's Australian partner, said that maximising efficiency within food systems is even more crucial given recent events in both countries.
'Both Pakistan and Sri Lanka are facing difficult challenges as their economies adjust to the impacts of the pandemic, natural disasters and the international downturn in economic activity.
'Improving the competitiveness and resilience of the agriculture sector is a key priority for both countries as a large proportion of the population work in agriculture. The sector is key to supporting rural livelihoods.
'Improving farming incomes through improved business practices goes a long way towards improving regional food security, which is under increasing stress from the impacts of climate change and economic shocks currently being experienced', added Dr Mallawaarachchi.
Dr Nauman Ejaz, Assistant Professor in Economics at the International Islamic University, Islamabad, and project team member, explained that in low-income countries, a high percentage of losses in fruit and vegetable value chains occur at the production, post-harvest and distribution stages.
He said both countries had faced security challenges over the past decades, and climate change and COVID-19 have hampered progress toward food security, improved nutrition, gender equality, and socio-economic development.
The project will combine multiple strands of knowledge around food loss. It will consider issues from the perspective of stakeholders and design strategies to improve value chains.
Dr Ejaz believes that addressing food loss requires solutions that identify promising leverage points for food loss reductions from a food system perspective.
'To be effective and successful, we need to bring together farmers, businesses, consumers and governments to create incentives to maintain food and economic value along the chain from farm to plate.'
'We must consider the values and priorities of farmers and the economic and social constraints.
'Similarly, designing successful public intervention measures for loss reduction requires evidence of economically significant food loss pathways and a sound understanding of underlying incentives.'
Dr Ejaz said the focus of the project team was to catalyse change through private market incentives targeting behavioural change.
'We will focus on minimising losses through targeting, redirection and repurposing of farm outputs in private markets in ways that avoid the potential for spoilage, waste and inefficient disposal.'
Learn more about the project via the ACIAR website.