Safe pork program improves food safety in Vietnam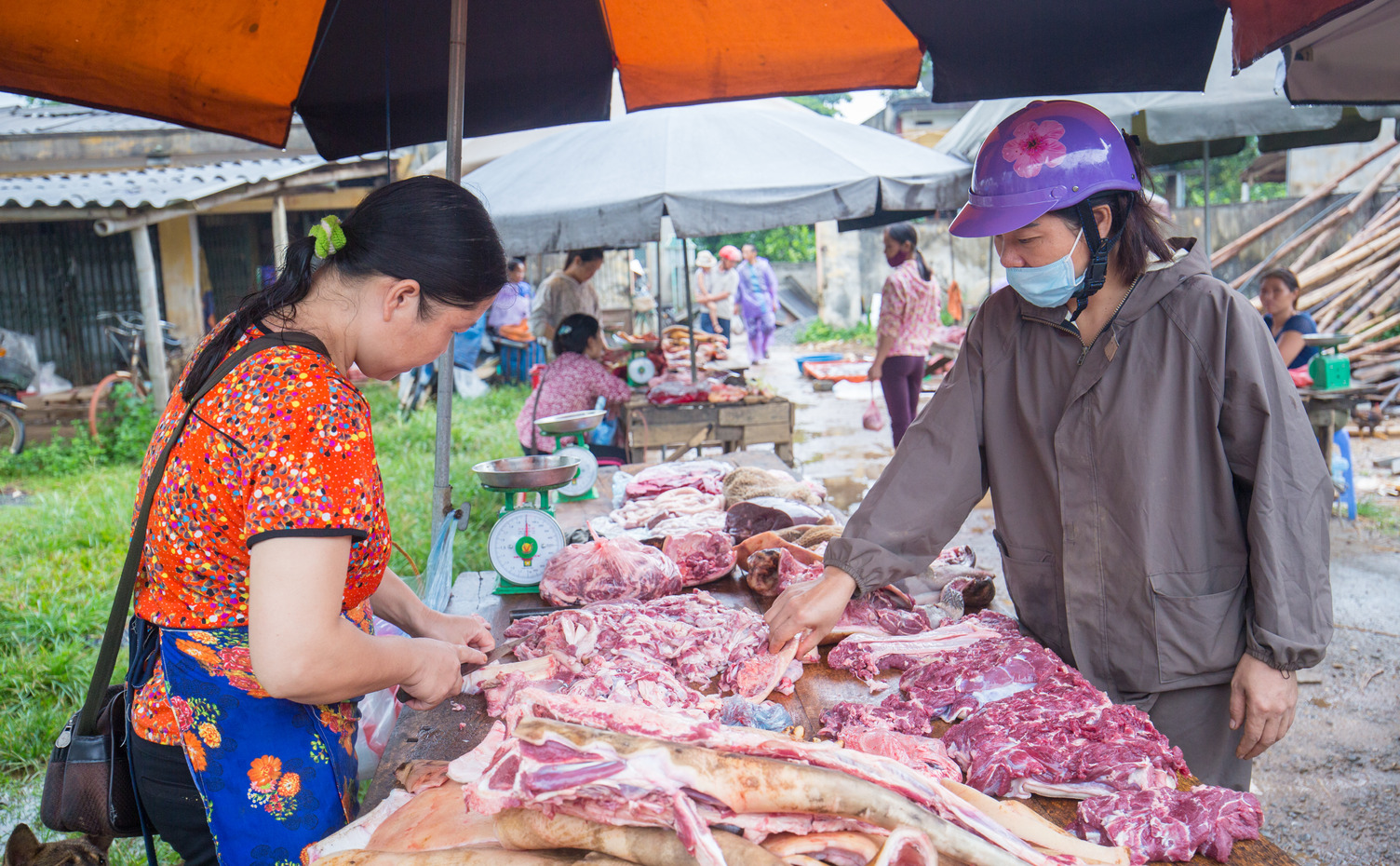 On World Food Safety Day, ACIAR is celebrating its SafePORK project, which is successfully working with wet market retailers and small-scale abattoirs in Vietnam to increase the use of improved food safety practices in the handling of pork.
Pork is the most important meat product in Vietnam, yet it can also be the source of foodborne diseases.
With more than 80 percent of pork produced by smallholder farmers, slaughtered in small-scale abattoirs and sold at wet markets—ensuring food safety practices are practical for these businesses is key to improving the country's food safety record.
Fred Unger, SafePORK Principal Investigator and Senior Scientist at the International Livestock Research Institute (ILRI) says 'SafePORK focuses on the traditional pork chain trialling simple, cheap interventions developed in a participatory process with slaughterers and retailers.'
Interventions at the retail level include using cutting boards, wearing clean aprons, and washing meat surfaces and vendors' hands frequently.
Selected retailers received cutting boards to test how practical they were to use, while at the same time researchers showed the bacterial load in the pork cut on the cutting boards was reduced.
Working alongside retailers in this way has proven effective, including to promote hand washing.
'Researchers guided me to wash my hands frequently when selling pork,' says Nguyen Dang Chu, a pork retailer in Nhai market, Hung Yen Province. 'I am washing my hands with soap and clean water more frequently than before.' He adds that he is planning to introduce the practice to other retailers because it is effective, easy and cheap.
In abattoirs, the project has been testing the use of ozonized water, which is a strong disinfectant; tailored inox grids that raise the pork off the floor; and the application of good hygiene practices to reduce the contamination of carcasses.
Alongside these technical interventions, socioeconomic research is capturing the knowledge, attitudes and practices of the abattoir workers and traders to ensure the recommended interventions are practical and cost-effective.
Dr Anna Okello, ACIAR Livestock Systems Research Program Manager says 'the SafePORK project interventions are timely as there is an increased focus on the safety of food in informal markets due to COVID-19.'
'Consequently, messages on simple, effective practices to improve food safety, as currently promoted by SafePORK, can have many positive benefits to other diseases circulating in informal markets in Vietnam.'
The SafePORK project 'Safe Pork: Market based approaches to improving the safety of pork in Vietnam' is funded by ACIAR and led by ILRI in partnership with the Hanoi University of Public Health, the Vietnam National University of Agriculture, Vietnam's National Institute of Animal Sciences and the University of Sydney.