Seeds of Change conference kicks off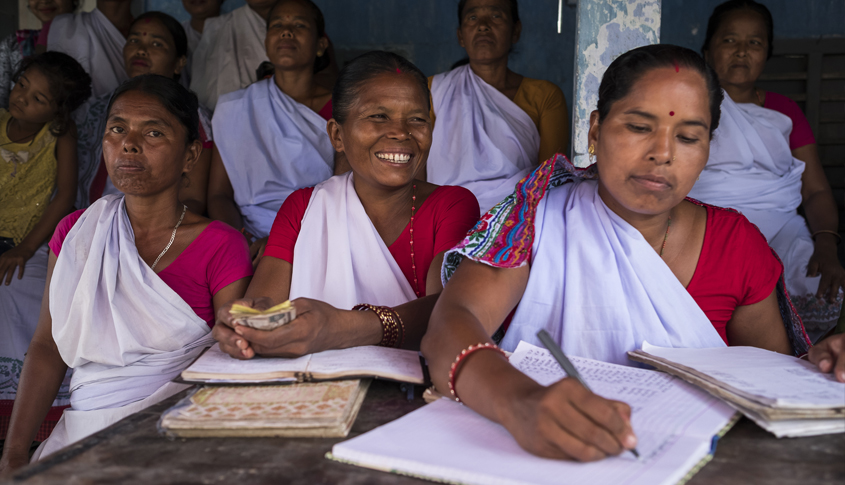 The sold-out conference 'Seeds of Change: Gender Equality Through Agricultural Research for Development' begins next week at the University of Canberra, with selected highlights to be livestreamed and curated on the Australian Centre for International Agricultural Research YouTube channel.
The Gates Foundation's Vicki Wilde alongside ACIAR's gender expert Dr Jayne Curnow, and the University of Western Sydney's Professor Katherine Gibson - known for her research on rethinking economies as sites of ethical action - will give keynote addresses. A public lecture by London School of Economics' internationally renowned feminist development economist Naila Kabeer is proving a big drawcard, while 'Provocations' plenaries promise to be lively discussions of 'the challenges ahead' and 'masculinities'.
ACIAR CEO Professor Andrew Campbell said the conference is a timely opportunity for Australian and international delegates including many ACIAR collaborators, to focus on a dynamic area of research that is a very high priority for ACIAR and the Australian Aid program.
"I am looking forward to learning from some of the world's leading thinkers in the field, and to meeting the early- and mid-career researchers who will lead transformative change over coming decades.
"One of the six high-level objectives in the ACIAR 10-Year Strategy 2018-27 is 'Improving gender equity and empowerment of women and girls'. Consistent with that objective ACIAR developed a Gender Equity Policy and Strategy, focused both on our internal employment practices and processes, and gender in our research portfolio and research procurement," Professor Campbell said.
Registrations for the interdisciplinary conference for researchers and practitioners - a collaboration between ACIAR, the CGIAR Collaborative Platform for Gender Research and the University of Canberra - were snapped up weeks ago by academics, practitioners and students from the Indo-Pacific, Africa and Australia.
Realising the great potential for the in-demand gathering to have a positive impact on gender equality in agricultural research, ACIAR undertook to provide the opportunity for the wider international development community to participate via various social media channels.
As well as catching key conference moments and interviews with selected participants via the YouTube livestream, anyone interested can join the conversation with conference delegates on Twitter at #SeedsOfChange19 and also on ACIAR's Facebook page.
The conference will hear from researchers and practitioners in all fields of agriculture, including food/commodity/cash crops, the subsistence/semi-subsistence sectors, supply chains, forestry, fisheries, and water management.
Papers will be uploaded to the ACIAR website from the topic streams: Gender and equity for nutritious and healthy food systems; Gender, agricultural productivity and rural transformation; Cultivating equality: bringing evidence from the field to close the agricultural gender gap; Men, masculinity and changing rural economies; Labour and production relations; and Gender integration in agri-food systems research for development.
Program highlights include:
Keynote address by Professor Katherine Gibson, Western Sydney University, Institute for Culture and Society – 9.15am, 3 April 2019 ("Building gender equity from the bottom up in agricultural communities")
Public Lecture by Professor Naila Kabeer, London School of Economics - 7pm, 3 April 2019 ("Empowering women, improving livelihoods – keys to rural development")
Keynote address by Ms Vicki Wilde, Bill & Melinda Gates Foundation, and Dr Jayne Curnow, ACIAR – 9am, 4 April 2019 ("Gender in agricultural research for development as a driver for inclusive transformation")
ACIAR has also launched a 'Gender Portal' in time for the event, with resources, videos and project information published to the site.