Towards faster cooking varieties of beans: ACIAR launches an innovative breeding project in eastern Africa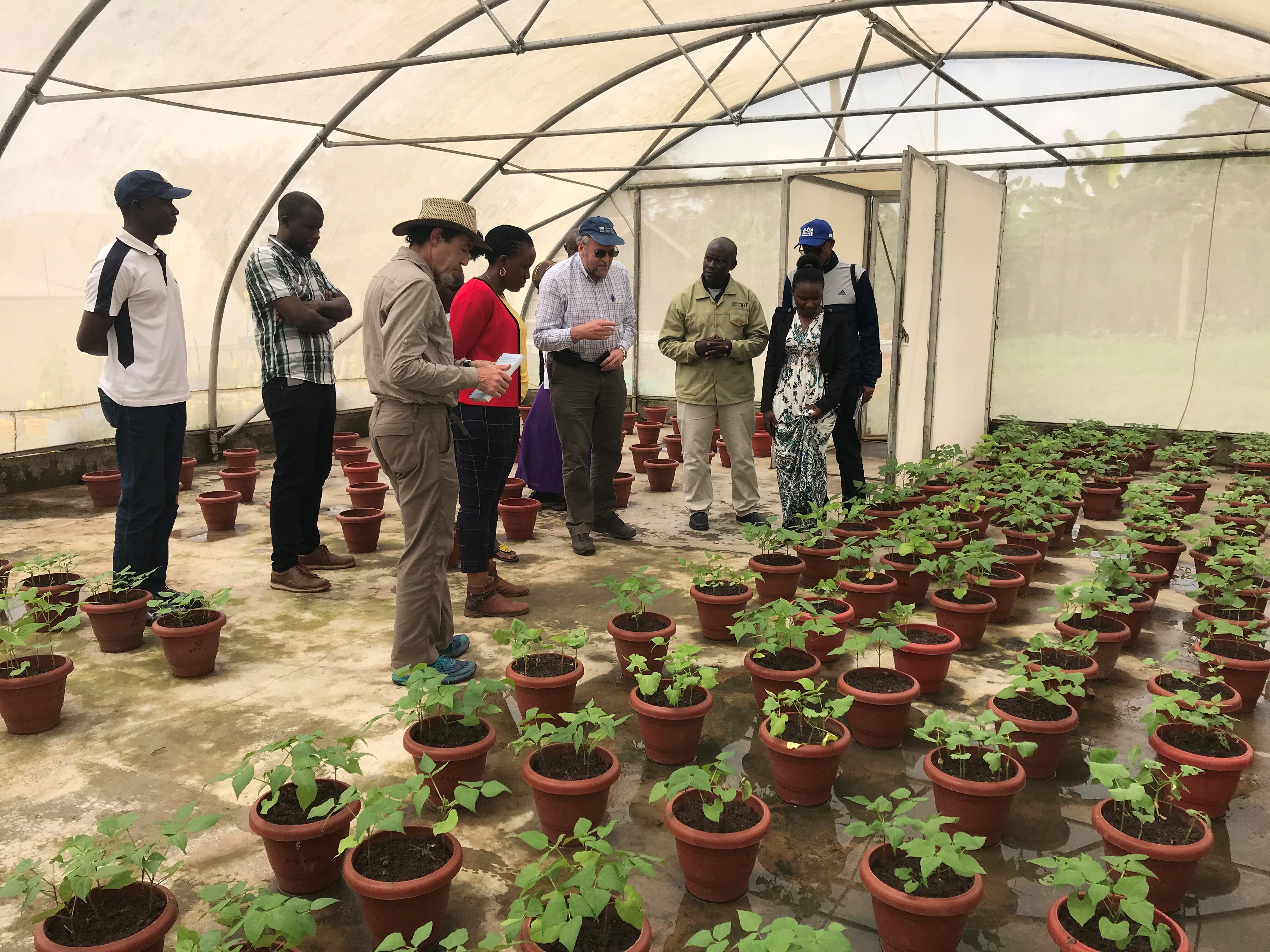 The Australian Centre for International Agricultural Research (ACIAR) has launched a new project in six countries in East Africa to improve common bean varieties and provide shorter cooking time, higher protein and increased micronutrients (Iron and Zinc) that will promote better health nutrition for women and children.
The project, led by the University of Western Australia and implemented in Burundi, Ethiopia, Kenya, Rwanda, Tanzania, and Uganda, will apply innovative rapid methods of variety selection that have never been applied to bean breeding.
ACIAR Crops Research Manager, Dr Eric Huttner said that even though the common bean is a staple in African diets, the attractiveness of the crop is hampered by the long cooking time.
"For the first time, we are making cooking time a core objective of the crop improvement programs. In addition to promoting unique plant breeding methods, we are assisting the breeding programs in partner countries to modernise, using electronic data capture and data management through the breeding management system called BMS," said Dr. Huttner.
The long cooking time of the common bean, between one to three hours, is a disincentive to consumption since it demands large amounts of water, fuel and time, and normally firewood or charcoal is collected by women and children at great personal risk and cost to the environment. It also imposes a health risk through prolonged exposure to smoke during cooking. The recent development of new breeding methods based on pedigree and genomic selection together with optimal contribution selection offers an opportunity to accelerate breeding of common bean for rapid cooking time and higher iron and zinc content.
Through the collaborative research between scientists in Australia and eastern Africa, the project aims to reduce cooking time in common beans by at least 30% and increase iron content by 15% and zinc by 10% over current varieties. As such, the project has great potential of benefitting many players within the bean value chain, especially smallholder African farmers, as well as hoteliers, traders, processors and consumers.
Speaking at the official opening and launch of the project, Dr. Stanley Nkalubo, Program Leader of Uganda's National Crops Resources Research Institute Legume Program said beans are an important accompaniment to most staple food at the household level.
"It's also an important source of household income, especially for women, and a foreign exchange earner currently bringing more than USD 80 million per year in Uganda," said Dr. Nkalubo.
Through the project, gender-inclusive training programmes will be conducted on the new breeding method and varieties will be selected using participatory methods so that consumers' preferences are included in the variety attributes. Within the five-year project life cycle, the project team is hopeful that improved varieties will be released and grown by farmers. Once widely adopted, varieties will deliver good nutrition to millions of Africans in the years to come.
The project is in partnership with the International Center for Tropical Agriculture and the Pan Africa Bean Research Alliance and implemented by the National Agricultural Research Institutes of Burundi, Ethiopia, Kenya, Rwanda, Tanzania, and Uganda.