Water messengers to herald sustainability message in India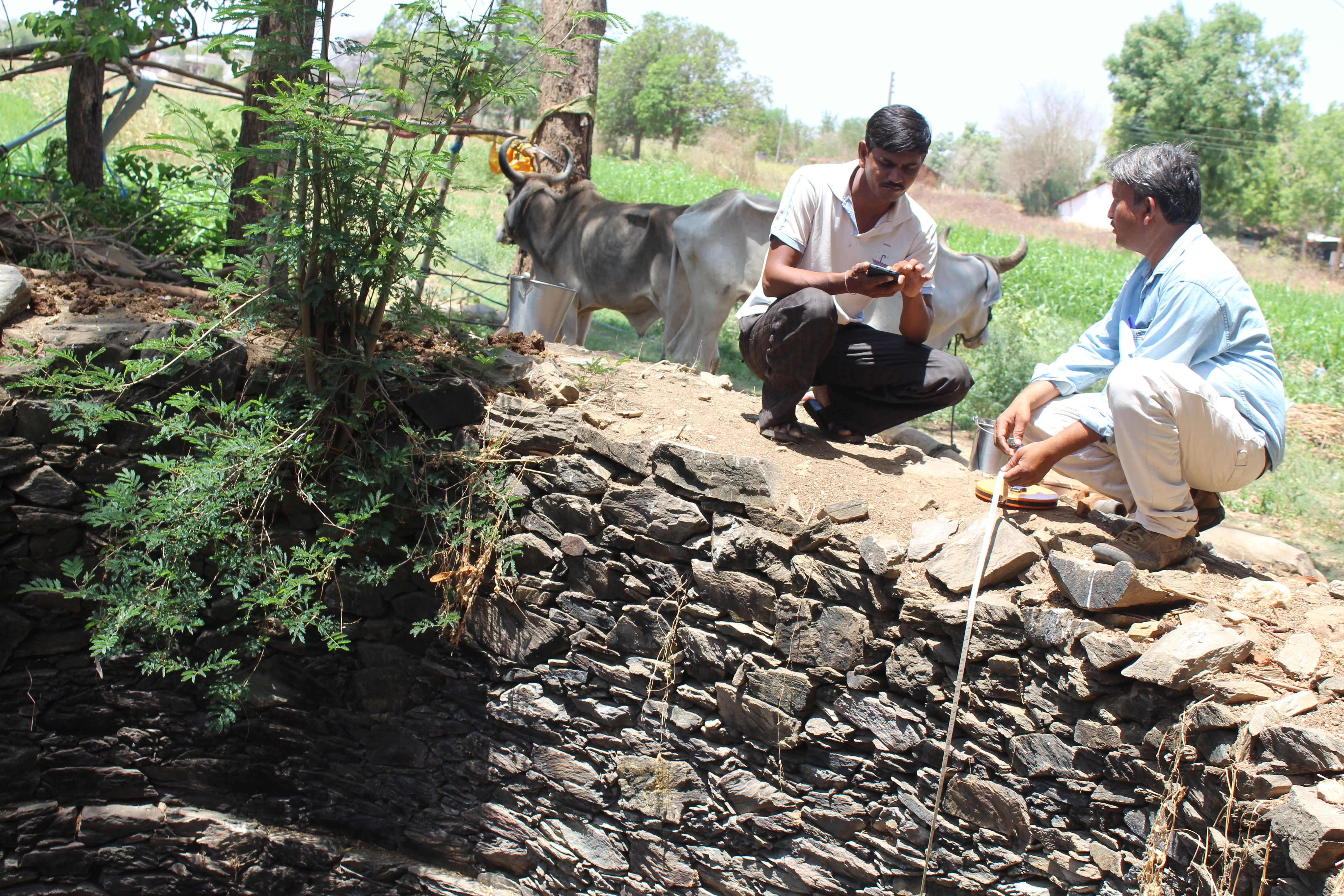 A new program flowing from ACIAR-funded research is being rolled-out by the Government of India.
The 'Jal doot' program, meaning 'Water messenger' in Hindi, will scale-out research that engaged and trained local village volunteers to help monitor and understand local groundwater to help farmers make better cropping decisions.
These volunteers are also using a smartphone app developed by the project to crowd-source local water data to further assist farmer decision-making.
Groundwater currently provides 80 per cent of India's drinking water and 60 per cent of irrigation for crop production, yet unsustainable practices and increasingly sporadic monsoonal rainfall threaten the exhaustion of this vital resource.
As a result, farmers are digging deeper wells and pumping up old water that in some cases is contaminated with fluoride, arsenic, or uranium. At the current rate of depletion, it's estimated that by 2040, 21 Indian cities will run out of groundwater and 40 per cent of the Indian population will have limited access to drinking water.
'Groundwater in an aquifer is like a battery in a mobile phone,' says ACIAR Project Leader, Dr Basant Maheshwari, a Professor in Water, Environment and Sustainability at Western Sydney University. 'If we want to keep the phone useable, we need to recharge the battery on time and use the phone wisely. The same applies for groundwater,' he says.
'During the monsoon, some water runs off, some evaporates and some recharges the groundwater and raises the water table. Pumping out groundwater lowers the groundwater level,' he says. 'If more is pumped out than is recharged, groundwater levels will go deeper and deeper until they are depleted.'
Professor Maheshwari led a seven-year research project – Managing Aquifer Recharge and Sustaining Groundwater Use through Village-level Intervention (MARVI) – funded through ACIAR's Water and Climate Research Program, which focused on rural communities over two watersheds in Gujarat state and Rajasthan.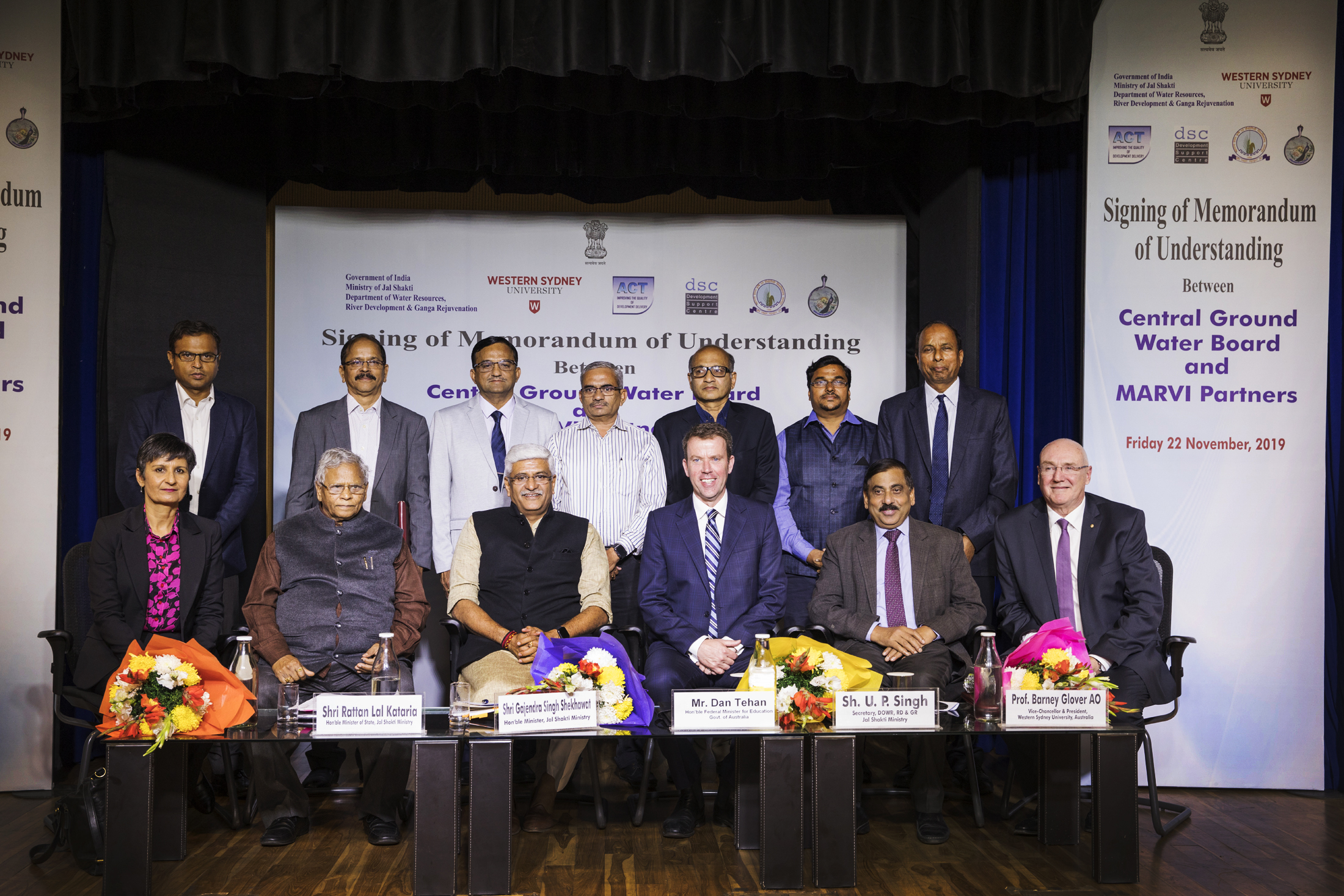 ACIAR CEO, Professor Andrew Campbell, said that the MARVI approach is a very important grassroots initiative and was delighted to see ACIAR-funded research being scaled-out to assist thousands of farmers facing groundwater shortages.
'Managing groundwater as a common pool resource requires community engagement at a grassroots level,' says Professor Campbell. 'Building water literacy of village communities is essential to allow them to participate effectively and to assist communities to improve decision-making around groundwater use and long-term impacts.'
'The program will provide valuable learning to MARVI partners to help further develop and refine the MARVI approach of participatory groundwater management. This is relevant to large areas of South Asia and the water and food security of hundreds of hundreds of millions of people,' Professor Campbell said.
The Jal doot program will utilise a training manual produced by the ACIAR-funded MARVI project, launched at the recent 2nd International Conference on Sustainable Water Management.
The Jal doot program will commence in April 2020. Learn more about the MARVI project via ACIAR's website.