XPRIZE Aims to Transform Global Food System, Outlines 12 Future Breakthroughs to Establish a Food Secure World by 2050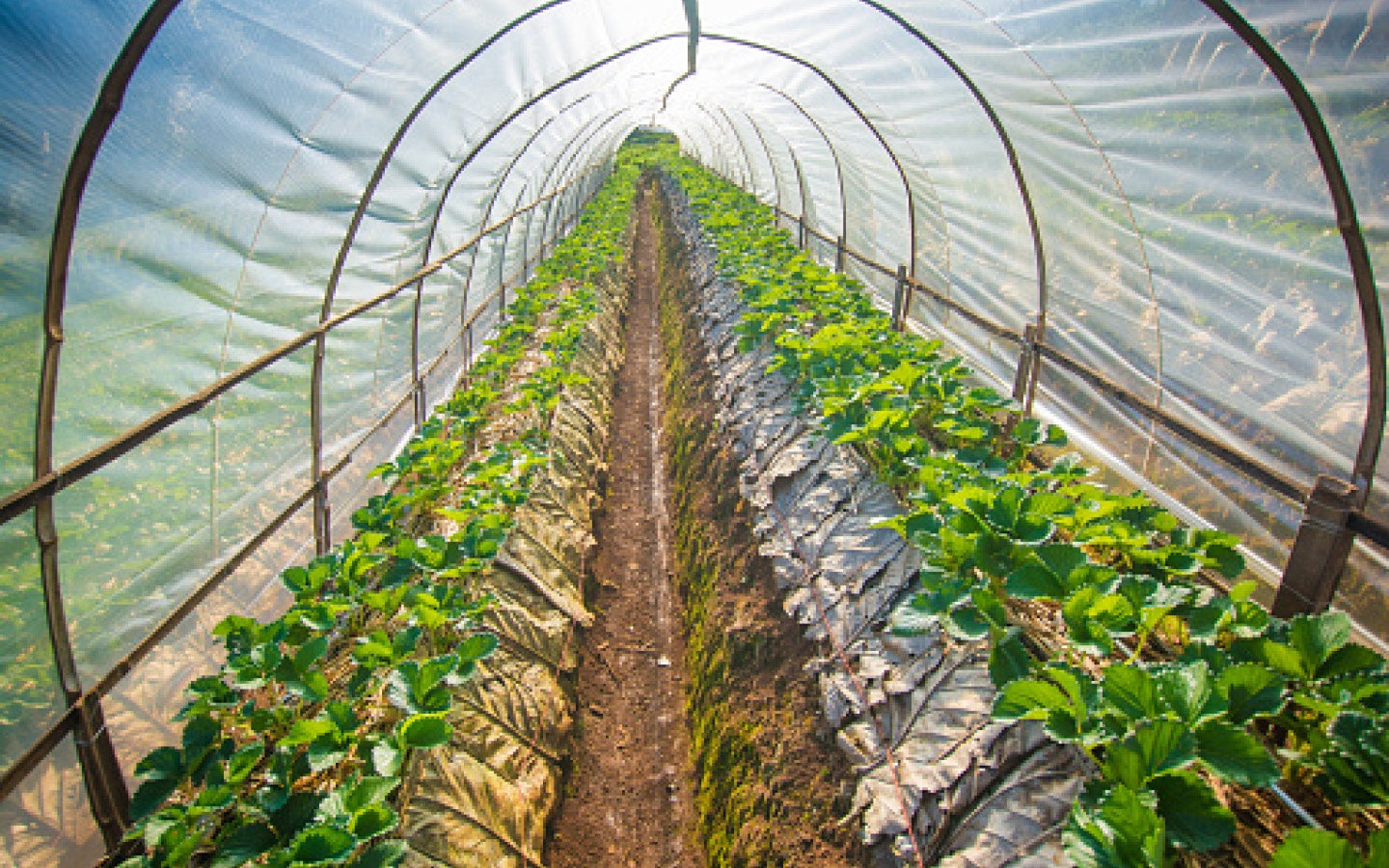 New Impact Roadmap Pinpoints Viable Solutions for Improving Global Food and Nutrition Security
XPRIZE has released the Future of Food Impact Roadmap – a digital report and interactive website that identifies a set of core food system problems and highlights 12 breakthroughs that can establish a more food secure and environmentally sustainable world by 2050. The Impact Roadmap was created in partnership with the Australian Centre for International Agricultural Research (ACIAR), the Foundation for Food and Agricultural Research (FFAR), and the International Development Research Centre (IDRC).

In the year 2050, there are projected to be 10 billion people on earth, according to United Nations estimates. Currently, humanity and the planet are ill-equipped to sustain a population of that size. According to the Food and Agriculture Organization of the United Nations, over 25% of humanity fails to receive adequate nutrients; 1 in 9 go hungry; and 11 million people die each year from diet-related diseases, according to the Global Burden of Disease Study. Furthermore, according to the Center for Strategic and International Studies, worldwide, all forms of malnutrition cost $3.5 trillion, and non-communicable diseases due to obesity, such as cardiovascular disease and Type 2 diabetes, cost an additional $2 trillion.
"XPRIZE Impact Roadmaps identify the game-changing, highly innovative, disruptive interventions can help bring about needed systems change," said Chief Impact Officer of XPRIZE Zenia Tata. "The Future of Food Impact Roadmap will help us tackle one of the greatest societal challenges of achieving food security for a growing, wealthier, urbanizing population while minimising further environmental degradation and diet-related diseases."
ACIAR's General Manager of Global Programs, Mellissa Wood, said "partnering with XPRIZE to create the Future of Food Impact Roadmap provides an opportunity to identify innovative and disruptive breakthroughs needed to achieve our preferred future.
"The knowledge base it provides will help shape the collaborative research agenda needed to transform our global food systems and deliver sustainable food and nutrition security," she said.
XPRIZE designs and operates global competitions to encourage the development of technological breakthroughs that accelerate humanity toward a better future. Part of its Prize Design efforts include Impact Roadmaps – detailed reports that analyse complex and overlapping social, technological, economic, environmental, and policy issues, to identify the highest potential solutions within a given domain. XPRIZE Impact Roadmaps, including the Future of Food Impact Roadmap, are created through extensive secondary research, expert interviews, collaborative workshops with leading organisations and partners, along with crowdsourced feedback and activities through a community of multidisciplinary experts around the world.
The Future of Food Impact Roadmap identifies three grand challenges in food systems: consuming and producing healthier food; creating more lucrative employment opportunities within food supply chains; managing food systems within environmental limits.
The Future of Food Impact Roadmap lists the following breakthroughs for providing a pathway to overcome these challenges and create a food transformation:
Food System Data Trust: A shared database that ensures protected, democratized access to massive amounts of data collected on agri-food activities and consumption.
Land Use Revolution: Methods of optimising natural resources and inputs such as water, soil, seeds, and fertilizer to minimise waste and contamination.
Renewable Energy for All: Low cost and accessible grid and off-grid renewable energy sources that regularly supply and store reliable energy for rural and peri-urban households and farms.
Accessible Precision Agriculture: Precision agriculture tools that are affordable, accessible across the digital divide, context specific, and widely available for small-holder farmers.
Ocean and Land Biodiversity Stewardship: A system for analysing, tracking, and valuing biodiversity and ecosystem services, recognising the vast benefits of biodiversity in a manner that influences market activity at scale.
Food Production in Urban Networks: Expanding food production from crop farming, livestock rearing, and fisheries to encompass a range of new modalities in urban and peri-urban areas, to de-couple some food production from land and sea and create connected, sustain-able, circular value chains.
Unleashing Local Knowledge Enabling Small and Medium Enterprise Innovation: Accelerating the creation, scale, and efficacy of environments that unleash small and medium-sized enterprises' potential, while focusing on strengthening access to assets, markets, and investment to encourage and de-risk grassroots value chain innovation.
Extending Food Lifetimes Reduced Fresh Food Perishability: Novel, affordable, and accessible methods to dramatically extend the life of fresh food by monitoring crop and food quality, reducing spoilage along the value chain, and educating consumers on usage options.
Alternative and Novel Proteins at Scale: An unprecedented scale-up in consumption of protein sources that are not drawn from wild or farmed animals.
Food as Medicine: Utilization of technological advances such as in personalised nutrition, linking food consumption, human genetics, and the gut microbiome to optimise nutrition, manage consumption, and inform medical decisions.
True Cost of Food: An open source and universally standardised evaluation frame-work to monetize the external costs of food systems, translated into adjusted price points, that encourages the consumption of "good" food.
Actionable Food Experiences Crafting New Food Norms: A range of tools to influence consumers, powered by cutting-edge emerging technologies and behavioural science, to shift consumption toward food choices that are healthier and more environmentally sustainable.
In addition to the Future of Food Impact Roadmap, XPRIZE has produced the Future of Housing Impact Roadmap, sponsored by Lowe's, the Future of Forests Impact Roadmap supported by Kimberly Clark and the Future of Longevity Impact Roadmap supported by Longevity Vision Fund Founder and XPRIZE Board Member, Sergey Young. To learn more or get involved with the Future of Food Impact Roadmap, visit impactmaps.xprize.org.

About XPRIZE
XPRIZE, a 501(c)(3) nonprofit, is the global leader in designing and implementing innovative competition models to solve the world's grandest challenges. Active competitions include the $20M NRG COSIA Carbon XPRIZE, $10M ANA Avatar XPRIZE, and the $5M IBM Watson AI XPRIZE. For more information, visit xprize.org.