Image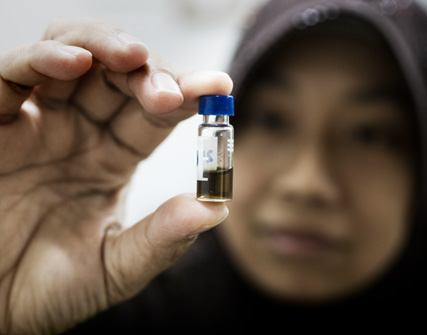 ACIAR is a world leader in generating and applying knowledge to meet the challenges facing developing countries.
ACIAR plays a key role in delivering the Australian Government's overseas aid program by organising and funding applied research projects to support the development of productive and sustainable agricultural systems for the benefit of developing countries and Australia.
Australia is a world leader in agricultural research. Our diverse agricultural sector extends from the tropics to the arid zone. It has consistently outperformed the rest of the Australian economy in productivity improvement, while operating in highly variable and challenging climates with minimal external subsidies. Australian agricultural science and expertise is relevant to the challenges and problems encountered in countries throughout the Asia-Pacific and beyond.
Since 1982 ACIAR has supported research projects in four regions—eastern and southern Africa, east Asia, south and west Asia, and Papua New Guinea and the Pacific. Our research projects focus on crops, livestock, fisheries, natural resources, forestry, and socioeconomics and policy. They deliver specific development outcomes. ACIAR's programs deliver specific outcomes such as improved food security, better nutrition, improved health, and increased prosperity.on a variety of projects including livestock, crops, horticulture, fisheries, forestry, land, water and climate.
To date ACIAR has commissioned and managed more than 600 research projects in around 30 countries. More than 150 institutions in partner countries have been involved in collaborative projects with more than 50 Australian research organisations.