Overview
This project aims to provide a full understanding of the shifted context as a result of COVID-19, particularly in relation to proposed work to build local capacity and skills for mabé enterprises, and to identify and support viable markets.
In Fiji, this research activity will ensure the appropriate design of a proposed larger project (FIS/2019/122), if it is supported and endorsed by the Fijian government. Working with established partner agencies and community enterprises, the research activity will focus on key aspects of this growing livelihood sector on a country-specific basis.
Activities will focus on market research diagnostics, product design, skill training and marketing, improved financial literacy and business skills, improve business linkages and supply chain resilience and planning for sustainable sector expansion.
Outputs will provide momentum that will support immediate impacts from the anticipated start of FIS/2019/122 in all 4 partner countries (Fiji, Tonga, Samoa and PNG).
Expected project outcomes
Supporting sector planning, improving market knowledge and stakeholder capacity in Tonga
Improving market knowledge and community handicraft capacity in Samoa
Assessing sustainability in sourcing mother-of-pearl (MOP) and market options for MOP products in Papua New Guinea 
Supporting production and enterprise development within the Taveni 'pearl hub' in Fiji. 
Map
Image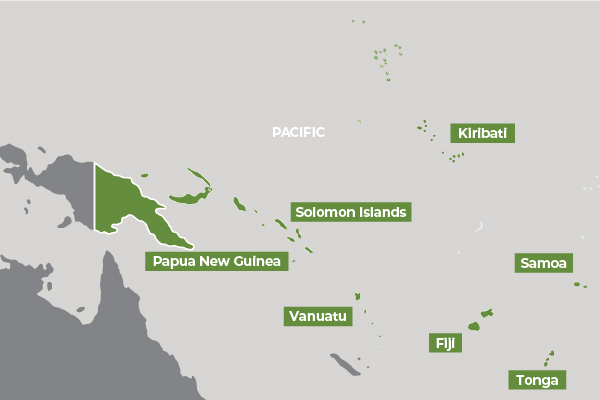 Key partners
University of the Sunshine Coast