Overview
This project aims to scope, develop, and pilot a novel participatory planning approach with communities in the Mekong to co-design interventions for the integration of fisheries and irrigated agriculture for more environmentally sustainable and socially equitable outcomes.
The project will examine the integration of fisheries and irrigation in agroecology and social contexts across the Mekong region, utilising two pilot schemes in Cambodia and Lao PDR, with the intention of developing "best practices" for implementation in other schemes in the future. Led by AMPERES, in partnership with Charles Sturt University (Australia) and the International Water Management Institute, the project will engage with multiple stakeholders across scales.
Expected project outcomes
Developing and piloting a community-based participatory planning approach for co-designing interventions for rice-fish systems to be environmentally sustainable and socially equitable.
Establishing a method for scaling the participatory planning tool 'up and out' to related Mekong contexts.
Consolidating knowledge to draft "best practice" guidelines on integrated rice-fish systems and rural water management in the Lower Mekong.
Map
Image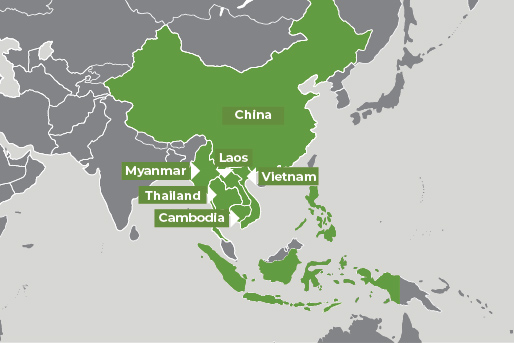 Key partners
Australia Mekong Partnership for Environmental Resources and Energy Systems