Overview
This project aims to establish a highly-productive, sustainable, traceable, quality-assured value chain for tropical medium grains (with specific characteristics) in the Mekong Delta (MD), benefiting rice-farming households and meeting established SunRice market requirements.
Sustainable rice production and value chain operations are essential for Vietnamese smallholder rice growers in the MD. Vietnamese smallholder farmers will benefit from establishing better linkages to world markets through alternative consolidator models.
The research is primarily focused on smallholders, cooperatives and farmer groups and private sector parties in An Giang, Dong Thap and Kien Giang Provinces and Can Tho City.
This project also includes significant research activities in Australia designed to enhance the speed and efficiency of the Vietnam based breeding component, in the form of undertaking novel genetic approaches (pre-breeding), and evaluation of introduced germplasm for abiotic and biotic stress tolerance. The project offers an opportunity to evaluate the genetic gain that can be achieved through the implementation of a pre-breeding program based on genomic selection, targeting a product that currently does not exist in which disease resistance is pyramided in a tropical variety for northern Australia.
Learnings from the pre-breeding work in Australia also provides synergy with work in Vietnam and strengthens the capacity enhancement opportunities in Vietnam in relation to novel genetic approaches for development of a tropically adapted variety.
Expected project outcomes
Breeding and developing a medium grain Japonica rice to achieve high grain yield, tolerate the abiotic and biotic stress conditions in MD and meet premium quality requirements of the international SunRice market.
Quantifying production and quality advantages, and resulting economic value from implementation of Sustainable Rice Platform (SRP) and various agronomic interventions (N fertiliser, AWD, IPM).
Improving scientific understanding of the agronomic and post-harvest practices required to optimise grain yield and quality for MD.
Quantifying quality and economic value enhancement from implementing alternative postharvest practices (delivery, drying, milling).
Identifying differences in the experience of men and women in their involvement in an inclusive market-led SRP production system, through gender analysis.
Distilling principles and recommendations to guide the design of innovative and inclusive extension programs that meet the differing needs and experiences of smallholder rice growers.
Understanding of the social factors and governance issues influencing adoption of practices and value chain performance that can increase SRP compliance and delivery to SunRice market's requirements.
Assessing whole-of-chain-performance, identifying leverage points, and designing policy intervention options that target the identified leverage points affecting the implementation of a sustainable, SRP, market-led, export rice value chain model, that rewards value chain stakeholders.
Map
Image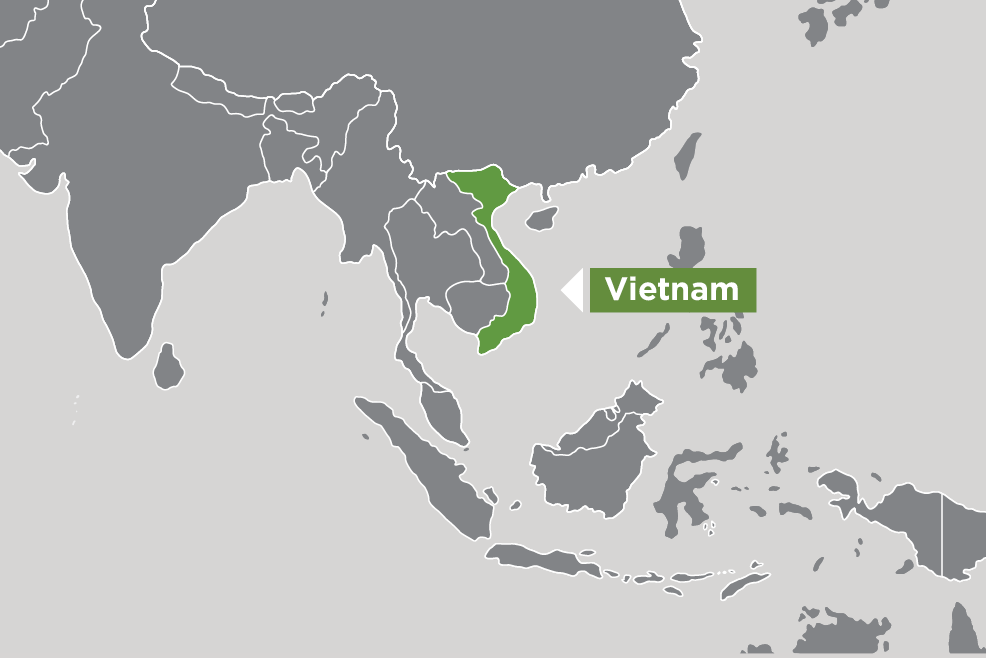 Key partners
An Giang University (AGU – VNUHCM, Vietnam National University - Ho Chi Minh City)
Can Tho University - Mekong Delta Development Research Institute (CTU-MDI)
Cuu Long Rice Research Institute (CLRRI)
SunRice Limited
The University of Queensland