Overview
This project aims to develop and pilot low-cost digital tools to help small and medium holder vegetable farmers and other value chain participants to improve VietGAP compliance and the quality of safe vegetables in northwest Vietnam.
These digital tools will have direct applicability to assuring VietGAP, ASEAN GAP or Global GAP compliance of high-value fruit in domestic markets and for exports from Vietnam.
The new technology will enable farmers to be in the 'driver's seat' deciding how the technology should be used and making sure the technology helps them run their farming operations. With QR codes to identify vegetable consignments, low-cost sensors will monitor the temperature in the consignments and a smart phone app will scan QR codes, collect temperature data and add real time GPS location data. The Hitachi virtual control tower will be adapted to integrate this data with crop records, such as farm details, crop, cultivar, pesticide applications, planting/harvest dates and VietGAP requirements.
Stage one will focus on developing and testing the hardware and software tools to track VietGAP compliance. Stage two will focus on collecting data on benefits to build the business case and showcase the system to the broader vegetable sector and other potential beneficiaries, such as the domestic and expert mango, dragon fruit and avocado industries
Project outcomes
Developing and piloting digital tools to monitor VietGAP compliance in three vegetable value chains in Vietnam.
Creating a business case and showcase the benefits of digital monitoring of VietGAP compliance to vegetable and fruit value chains Vietnam.
Map
Image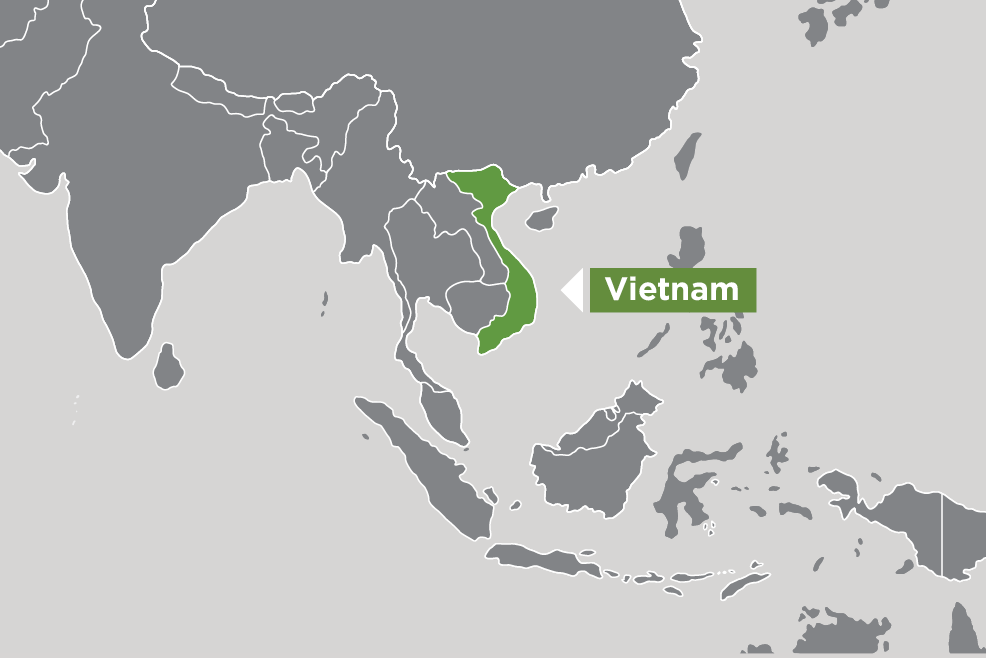 Key partners
Applied Horticultural Research
Hitachi Vantara Australia Pty Ltd
Northern Mountainous Agriculture and Forestry Science Institute