Overview
This project is systematically reducing vulnerability to stripe rust of wheat in South Asia and eastern Africa by establishing, equipping and mobilising a collaborative network of key cereal improvement centres and a knowledge base to enable research and development.
Wheat provides about 20% of the world's food and is second only to rice as a source of calories in the developing world. While cereal production needs to increase to meet future demand, especially in the developing world, the emergence of new pathogen races, predicted changes in climate and rising fertiliser and water costs make this challenge even greater.
The three rusts of wheat are among the most feared plant pathogens, significantly impacting global wheat production.
Stripe (yellow) rust (WYR) has caused devastating epidemics in South Asia, is a serious problem in the highlands in eastern Africa and recently has become more severe in many regions, extending its footprint into warmer areas where historically it had not been a problem. This project aims to help address this challenge.

Expected project outcomes
Farmers and millers benefiting from more stable and profitable cereal production, with flow-on benefits to cereal consumers in each country.
The inclusion of pathologists and breeders in the training programme and involvement of private sector seed companies helping to expedite the production and adoption of improved germplasm and ensure a clear pathway to these end users.
Sustained control of cereal rust diseases through resistance breeding and post-release management helping to reduce the impact of WYR in these regions and contributing to stabilising the incomes of smallholder farmers.
Strengthened resilience of the Australian wheat industry to potential future incursions of stripe rust.
Map
Image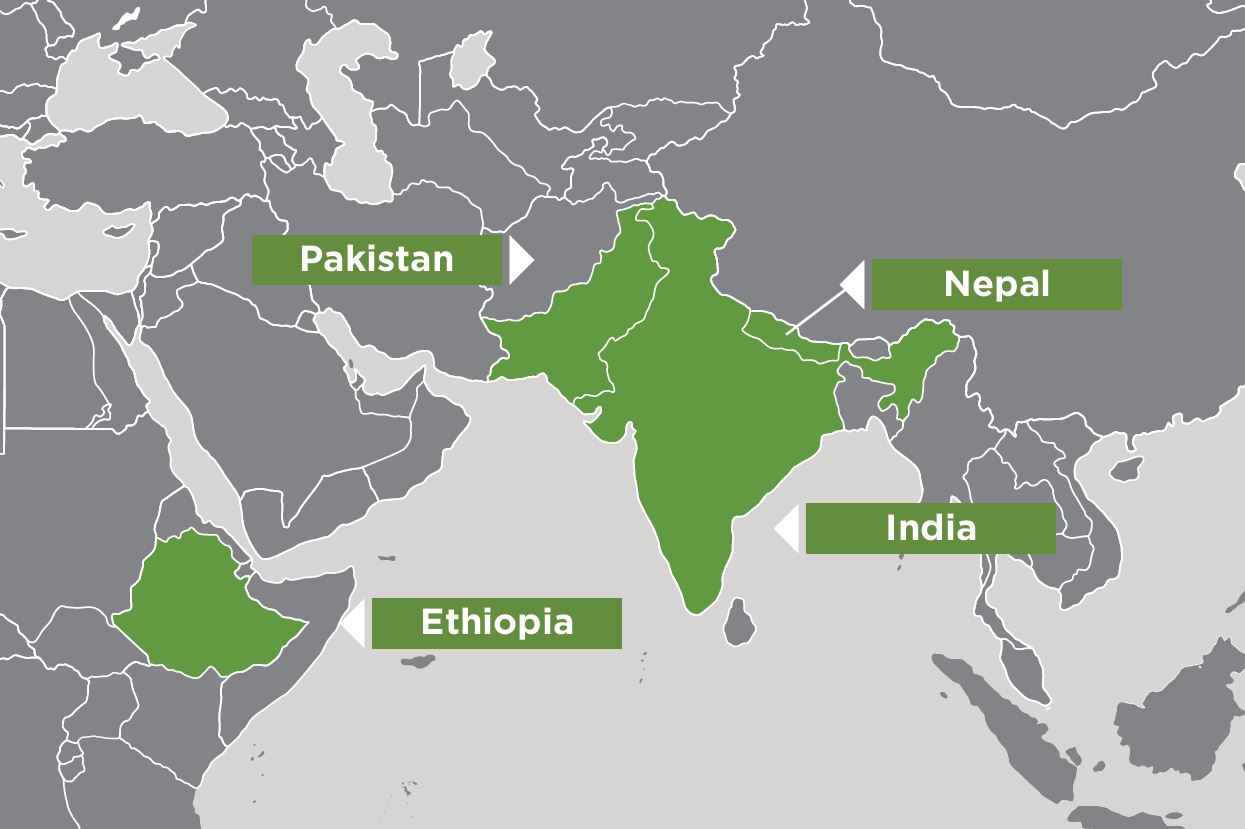 Key partners
Directorate of Wheat Research
Ethiopian Institute of Agricultural Research
Indian Institute for Wheat and Barley Research
National Agricultural Research Council
NSW Department of Primary Industries
Pakistan Agricultural Research Council