Overview
This project aimed to reduce wheat vulnerability to stripe (yellow) rust in South Asia and East Africa.
Stripe (yellow) rust has caused devastating epidemics in South Asia and is a serious problem in the East African (EA) highlands. Stripe (yellow) rust has become more severe in many regions and spread into warmer areas; it has adapted to warmer temperatures, can cause disease more quickly, and is virulent for minor gene resistance. The project partnered with cereal pathology, genetics and breeding personnel in Nepal, Pakistan and India (South Asia), and Ethiopia to identify and appraise minor gene resistance to yellow rust across East Asia and South Africa. Scientists in a network of cereal improvement centres researched rust variability and host resistance in the South Asia and Ethiopian epidemiological zones.
The project outputs include knowledge of yellow rust resistance in South Asian and Ethiopian wheat germplasm, wheat germplasm resistant to yellow rust, high throughput markers linked to important yellow rust resistance genes, and wheat stocks to monitor pathogen virulence on minor genes. The project makes Australian wheat industry resilient to incursions of stripe rust. It will benefit farmers and millers, while more stable and profitable cereal production will benefit cereal consumers in each country. Reduced yellow rust in cereal production increases yield stability and productivity, while reducing or eliminating fungicide in controlling yellow rust results in safer food for consumers, safer workplaces, and a cleaner environment.
Project outcomes
Farmers and millers benefiting from more stable and profitable cereal production, with flow-on benefits to cereal consumers in each country.
The inclusion of pathologists and breeders in the training programme and involvement of private sector seed companies helping to expedite the production and adoption of improved germplasm and ensure a clear pathway to these end users.
Sustained control of cereal rust diseases through resistance breeding and post-release management helping to reduce the impact of WYR in these regions and contributing to stabilising the incomes of smallholder farmers.
Strengthened resilience of the Australian wheat industry to potential future incursions of stripe rust.
---
Summary of outcomes to date
2020–21
The project team continued to build genetic resources and information that are beginning to reveal the effectiveness of sources of putative durable resistance in protecting wheat crops from stripe rust infection across diverse environments. The ongoing common occurrence and increased severity of stripe rust in wheat crops in recent years in some of these countries continues to underscore the relevance and importance of the project. There have been some notable key achievements in the past:
Six eary career scientists from Ethiopia, India and Nepal spent five months undertaking training in "Rust Pathology and Genetics" at PBI.
A Core Set of 250 wheat cultivars was rust tested at locations across Australia, Ethiopia, India, Kenya, Nepal and Pakistan.
The Core Set was genotyped using molecular markers to determine which lines carried the catalogued stripe rust APR genes Yr18, Yr29, Yr36 and Yr46.
The Core Set was also genotyped using the 90Kiselect SNP chip, and we have begun to use this data to dissect the genetic basis of stripe rust resistance of these lines.
Core Set GWAS revealed the presence of significant QTL on chromosomes 2A, 3A, 5A, 6A, 7A, 1B, 2B, 4B, 5B and 7B.
A Nested Association Mapping (NAM) population was developed and genotyped to allow us to dissect the genetic basis of stripe rust resistance in the resistant parents.
Near isogenic lines carrying genes conferring adult plant resistance to stripe rust were generated.
Twelve DH populations were developed to map important broadly effective genes conferring adult plant resistance to stripe rust.
Map
Image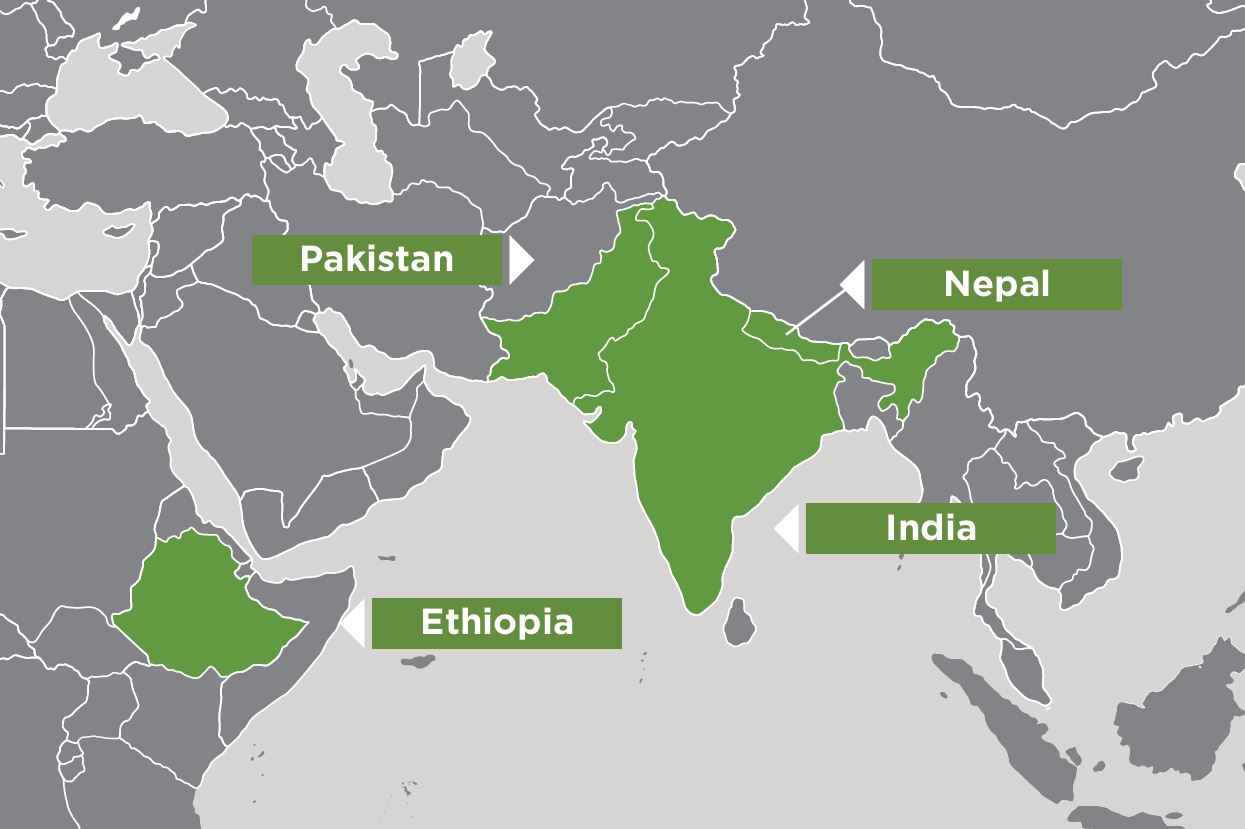 Key partners
Directorate of Wheat Research
Ethiopian Institute of Agricultural Research
Indian Institute for Wheat and Barley Research
National Agricultural Research Council
NSW Department of Primary Industries
Pakistan Agricultural Research Council
University of Sydney
Documents
Image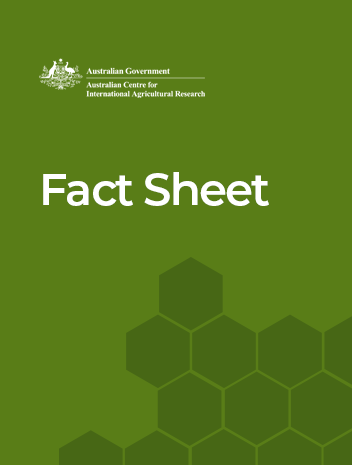 Image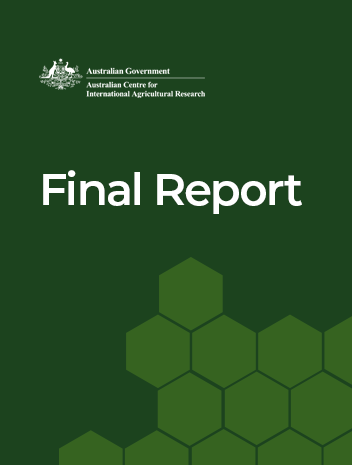 Image