Overview
This project aims to improve co-governance in Indonesian peatland landscapes through ACIAR projects and explore new governance-specific research.
Indonesia's peatlands, containing 21 million hectares (84% of the region's total), are crucial for human livelihoods, biodiversity, and climate change mitigation. However, they face significant anthropogenic pressure, including deforestation, land degradation, fires, and resource exploitation. The Indonesian government, CIFOR-ICRAF, and ACIAR aim to transform degraded peatland areas to reduce environmental impact, contribute to global mitigation efforts, and support local adaptation.
The Peatland Restoration Agency aims to restore 1.2 million hectares by 2024. To improve co-governance models and policies, understanding and strengthening existing arrangements is essential for coordinated restoration work and long-term environmental benefits. Co-governance is crucial for Indonesia's climate change adaptation, mitigation, and rural development goals.
The research will explore formal and informal co-governance institutions, identify elements for improvement, and identify policy levers to support co-governance. The project will combine political economy approaches, social network analysis, and polycentric governance to achieve objectives.
Map
Image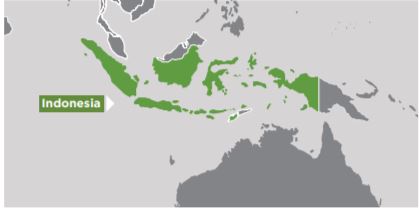 Key partners
Center for International Forestry Research (CIFOR)