Overview
This project aims to identify researchable opportunities to address technical, nutritional, and social bottlenecks to facilitate wide-row intercropping in the Indo Gangetic Plain, to inform the development of a larger ACIAR-funded project intended to commence in 2023.
Little research has been conducted to date into wide-row intercropping in South Asian agroecology. There are many potential benefits of wide-row intercropping, including increased cropping system productivity and other productivity gains leading to water-, labour- and energy-use efficiencies; improved nutrition and food security for rural households; economic empowerment for women; and increased soil health over the longer term.
To successfully and sustainably combine modern agronomic management with wide-row intercropping, a range of challenges must be resolved, including optimal agronomic management, household- and farm-scale implications, and potential off-farm bottlenecks. This research agenda will cover not only the agronomic but also the farm management and broader social and economic implications of wide-row intercropping.
Project outcomes
Identifying knowledge gaps in terms of appropriate and feasible mechanisation, agronomic practices, farming system integration, and access to markets, under current and likely future climates.

Examining the relative performance of three types of intercrop species; leafy vegetables, root vegetables and legumes.

Assessing changes in key inputs (labor, water, fertilizer, herbicides) under different types of

intercrop and relative to sole maize.
Summarising current intercropping practices across the Indo Gangetic Plains, including knowledge gaps in agronomic management and the potential benefits and/or limitations of intercropping in this region.
Quantifying, through farming systems modelling, the likely farm-level impacts on labour, livestock, household nutrition, farming system productivity, profitability, and climate change resilience over the medium term and to identify further research questions to address in a larger research project.
Conducting a planning workshop to review SRA results and plan the larger project which is intended to commence in 2023.
Map
Image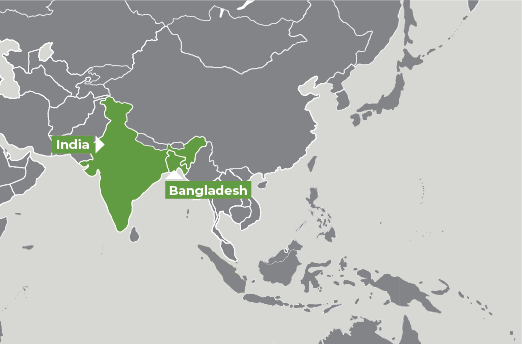 Key partners
CSIRO
International Maize and Wheat Improvement Center (CIMMYT)
University Uttar Banga Krishi Vishwavidyalaya (UBKV)