Overview
This project aims to investigate and remediate food loss in Pacific Island value chains using a gender sensitive participatory approach to widen fruit and vegetable choices for overall improvement of Pacific diets and nutrition.
Food loss not only incorporates the real loss of production output before it reaches a consumer but also encompasses a loss in value resulting from decreased quality during transit and storage or the inability to handle and store produce properly. Whilst there has been a large amount of research documenting post-harvest losses, interventions that work in a developing country context are rare.
From the time that agricultural produce leaves the farm, there are multiple points in the value chain, from distribution to storage and processing, where valuable food is lost. Whilst it is important to understand how smallholder farmers can increase yields and production levels overall, addressing areas of food loss outside the farm can also lead to more resilient food systems.
While there is a body of knowledge on the extent of food loss in the Pacific and its wider implications, we need to understand the drivers/resistors of change, and to identify strategies that not only reduce loss but improve overall resilience.
Expected project outcomes
Improved farmer and vendor practice using tested interventions and technologies to reduce food loss
Reduced food losses across the Pacific region
Increased fruit, vegetable and root-crop availability
Increased affordability and consumption of fruit and vegetables in the Pacific
Improved livelihoods of farmers and vendors
This project is part of the Food Loss Research Program—a partnership between ACIAR and Canada's International Research Development Centre. The program works with partners in developing countries to address food loss through innovative, locally driven solutions.
 
Map
Image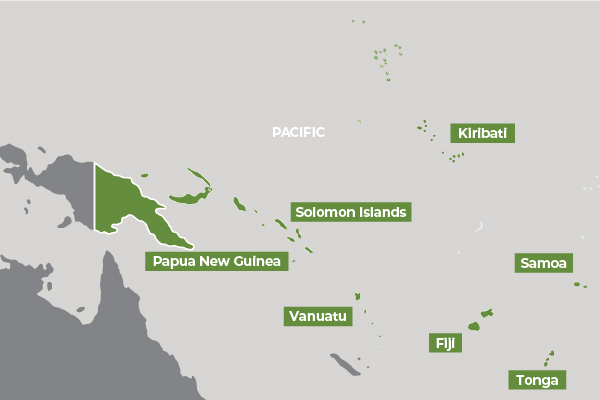 Key partners
Fiji National University
Scientific Research Organisation of Samoa
Solomon Islands National University
Tonga Trust
University of the Sunshine Coast