Overview
This project aims to establish long-term monitoring and evaluation of the impacts on fish communities and other reef resources of coral restoration in the northern Luzon region, Philippines
Coral and reef restoration is becoming increasingly important as the global scale of coral reef degradation increases, and the urgent need for active management intervention is realised.
The project development strategy also involves research training for new female postgraduate researchers from the Philippines, and capacity building for local government representatives and other reef workers, community groups and volunteers through involvement in the research surveys and associated training courses.
Expected project outcomes
Quantifying and comparing fish communities, coral cover and diversity, reef status and trends in the few remaining areas of healthy reefs in Anda Province, northern Luzon.
Establishing 'targets' for fish populations on restored reefs.
Working with local low-income fisher communities to quantify catches from their local reef fishing activities.
Determining quantity of fish used for local family and coastal community consumption versus fish sent to market and their values to low-income fishers and their inclusion in the fish market chain.
Developing a multimedia and training strategy to rapidly and effectively communicate the outcomes from this project to all stakeholders.
Highlighting the importance of coral reef restoration for improving the socio-economic and ecological values of restored reefs.
Map
Image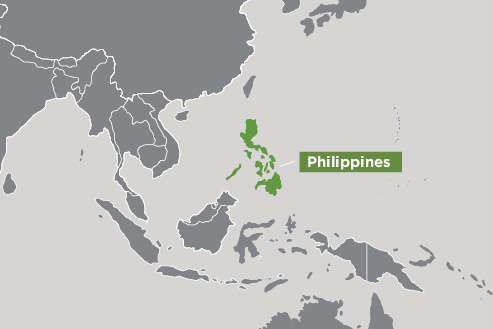 Key partners
James Cook University, Australia
University of the Philippines, Diliman