Overview
This project aims to improve the institutional effectiveness of coral reef restoration in the Philippines, by understanding political-economic influences at multiple scales and applying lessons learned through a network based approach.
Expected project outcomes
Generating new understandings about the varied social, economic, and political factors that produce outcomes of coral reef restoration initiatives, and other marine resource governance interventions.
Action research into governance and its role in reef protection and restoration in four project sites, leading to LGUs and partners being better horizontally and vertically coordinated with other key organisations to protect reefs in project sites; and to identifying key governance gaps and priority actions to better protect reefs in project sites.
Contributing to the broader goals that Philippine coastal communities will benefit from healthy reef ecosystems, and that governance stakeholders will work in concert to improve the governance of reefs in the Philippines.
---
Summary of outcomes to date
2021–22
Since late 2021, project activities have centred around recruitment of personnel, establishment of relationships with key stakeholders, conducting the review (Activity 1), initial workshops and data collection in one project site (Pangasinan), and initial workshops in other project sites (Cebu, Palawan and Batangas).

In October, the team conducted a recruitment process to fill three positions to be based at MERF, UP-MSI: network convenor, project coordinator and social scientist. After a shortlisting and online interview process, we recruited Mr Joey Gatus, Ms Martha Vergara and Mr Erlo Matorres respectively. Another activity undertaken in anticipation of the project beginning was to submit an application for ethical approval to conduct the research to the Human Research Ethics Committee at UTS, which was subsequently approved.

In December, there was an online inception seminar with 40 attendees, including staff from key government agencies (e.g. Bureau of Fisheries and Aquatic Resources [BFAR], the Department of Environment and Natural Resources Biodiversity Management Bureau [DENR-BMB], the National Fisheries Research and Development Institute [NFRDI], Department of Science and Technology- Philippine Council for Agriculture, Aquatic and Natural Resources Development DOST-PCAARRD), academics and representatives from civil society. The objectives of the seminar were to introduce the project to key stakeholders in the coral reef restoration and governance community in the Philippines, to obtain feedback on project objectives, and to initiate the formation of key institutional relationships. Subsequently, project team members have had several discussions with DENR staff (Biodiversity Management Bureau) about ways in which the project could formalise a relationship with DENR, and how any project outputs could be communicated with DENR.

Initial work on Activity 1 (Review) has involved consultation with BFAR and DOST-PCAARRD to collate all relevant documentation on government-funded coral reef restoration policies, programs and projects in the Philippines. We have developed an interview guide and have been interviewing coral restoration practitioners from the civil society sector since January 2022 and have prepared a questionnaire seeking to identify and describe restoration projects implemented across coastal municipalities with MPAs.

In March, the Philippine-based project team held workshops and initial data collection with relevant stakeholders at the local LGU level in Pangasinan (Bolinao, Anda and Alaminos). Since this time, social data collection has proceeded in Pangasinan with multiple field trips, resulting in the preparation of a manuscript outline, and plans for training of stakeholders and a policy workshop for later in the year. Initial workshops have also been held in Cordova City, Cebu in May, in Palawan and Batangas in July.
Map
Image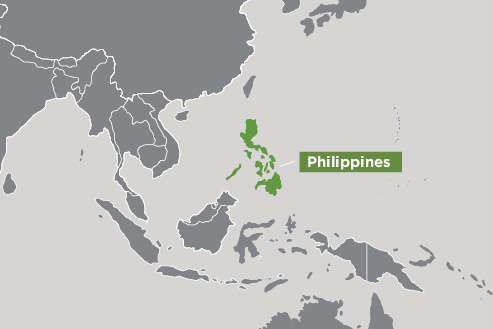 Key partners
Macquarie University
Marine Environment and Resources Foundation, Inc.
Southern Cross University
University of Technology Sydney